Five years. That's crazy. I can't believe that it has been five years since Backblaze officially started. While some work started before then, the company was officially incorporated in Delaware on April 20, 2007.
When I think back to a few of us sitting in a one-bedroom apartment brainstorming about what we could possibly to do to help people stop losing data… It's crazy to look around and see hundreds of servers, all of our employees, and the products, stats, and customers that make this all a reality today.
I wanted to share some of our adventures as we've grown from a tiny startup over the last five years:
1/15/07: We discuss first thoughts around what to do about people losing data.
4/20/07: We incorporate the company in Delaware.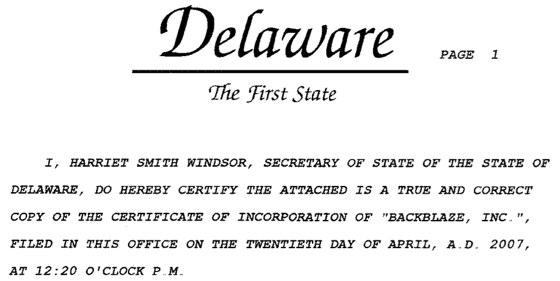 6/10/07: We have the original discussion about "funding" the company by five partners working for one year without salary.
8/25/07: Brian's one-bedroom apartment looks more like an office.



10/26/07: Our office warming party.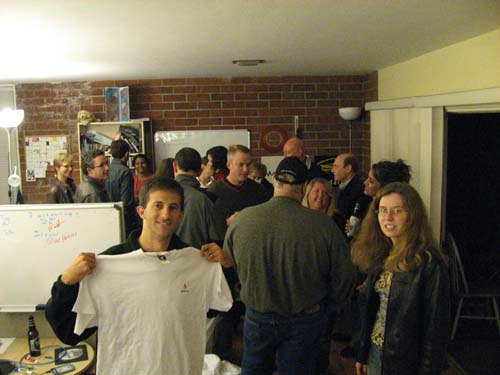 11/2/07: We storyboard the service we would build.

11/30/07: We propose $5 unlimited pricing.
12/6/07: A focus group tests our ideas.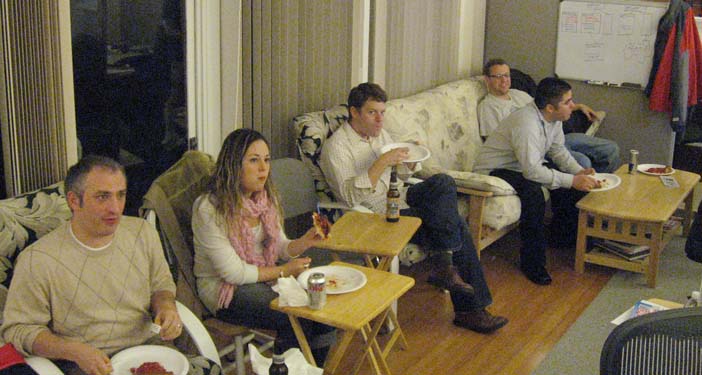 1/29/08: We decide we want to do a video and get our friend Cara to be the "actress."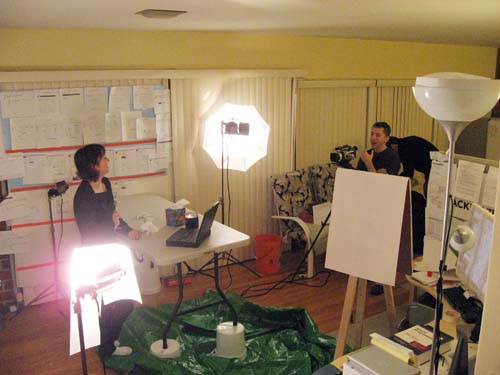 We created three "official" videos that day: Deadly Plagues, How it Works, and Talk with Gleb. However, the outtakes with Cara were probably the best.
2/5/08: Gleb's laptop dies; he becomes the first person to restore an unrecoverable file.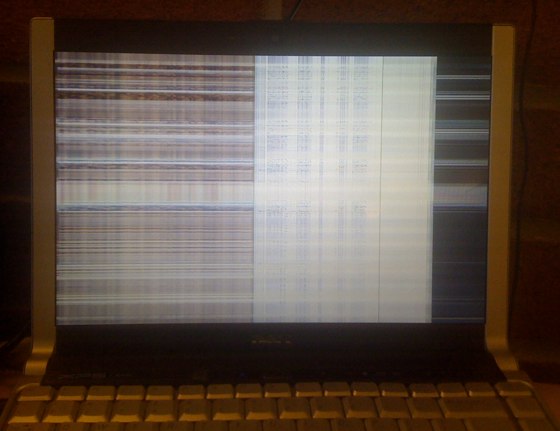 This computer is still alive four years later…but barely.
2/15/08: Website goes live for the first time.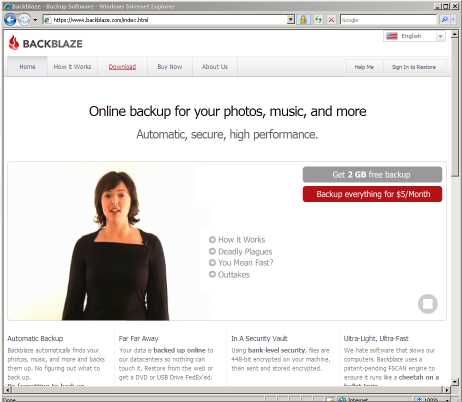 3/18/08: The service is given to a few people to test.
4/18/08: Billing is implemented.
4/29/08: Our first revenue; Tim Nufire pays $5.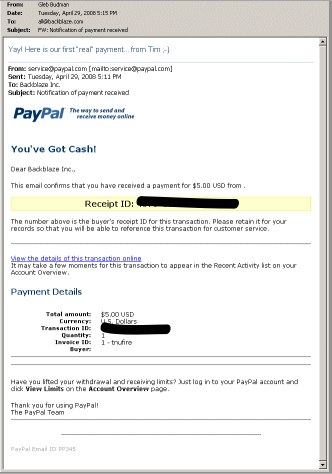 4/30/08: We launch the friends and family beta.
5/1/08: We get our first external customer. Brian Beach pays $5.
5/13/08: The internal admin dashboard online shows four paid customers and 46 trials.
5/21/08: 20 1TB hard drives arrive to be assembled into 4-drive enclosures.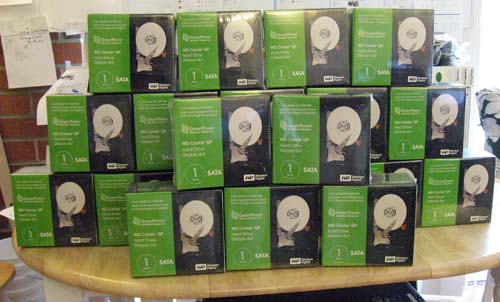 5/26/08: Backblaze is shown to TechCrunch, Ars Technica, and SimpleHelp.
6/2/08: Private beta launches! TechCrunch, Ars Technica, SimpleHelp, and KillerStartups write about us!
8/12/08: We fly out to D.C. to meet Walt Mossberg who decides not to write about us. We fly back with hurt egos.
8/26/08: We power on the first Storage Pod made of plywood in the data center.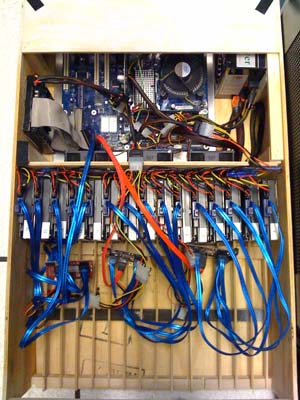 9/15/08: We reach lifetime sales total of about $5,000.
9/16/08: Backblaze launches V1.0! Its written about in TechCrunch, Venture Beat, US News, and World Report.
10/10/08: First full 45 1TB Storage Pod design goes live. (Not in a case yet.)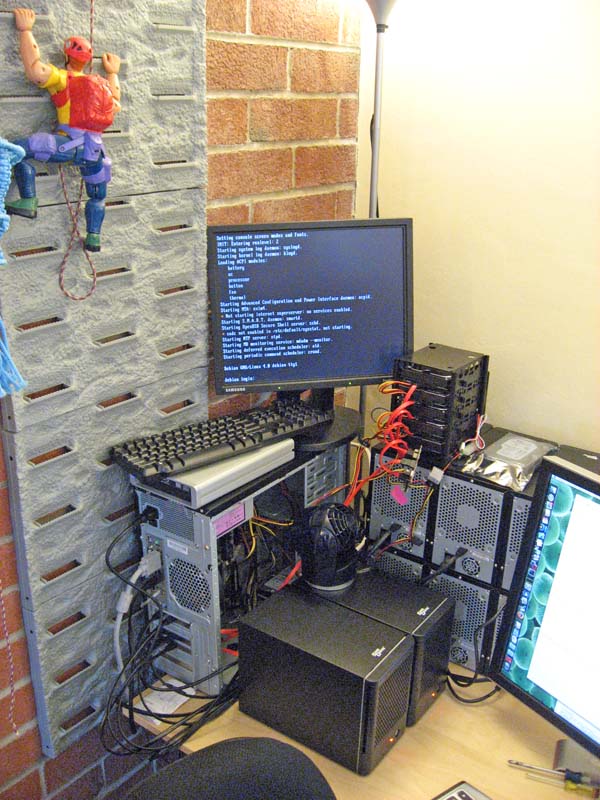 10/28/08: First release of a Mac version to close friends. (Me with my first Mac.)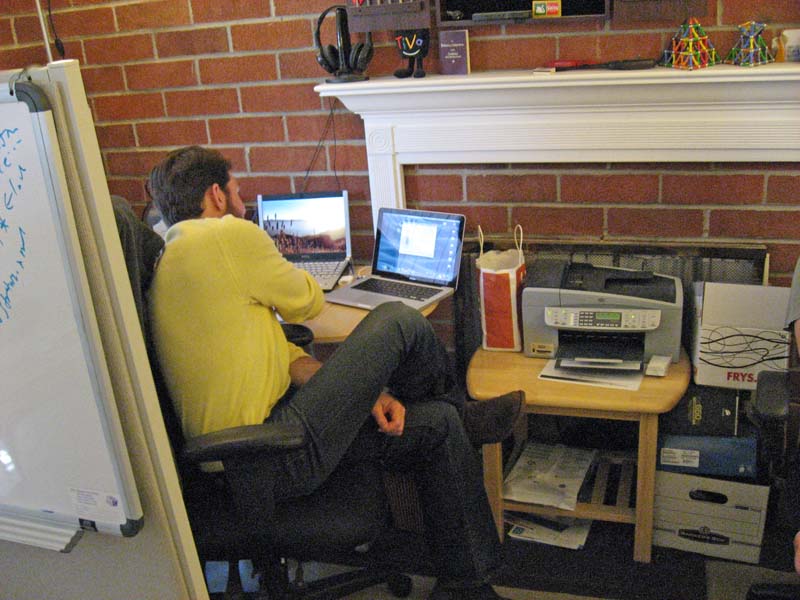 11/20/08: Backblaze experiments with a radio ad on Energy 92.7.

12/7/08: Backblaze website visitors come from all over; almost 50% from outside the U.S.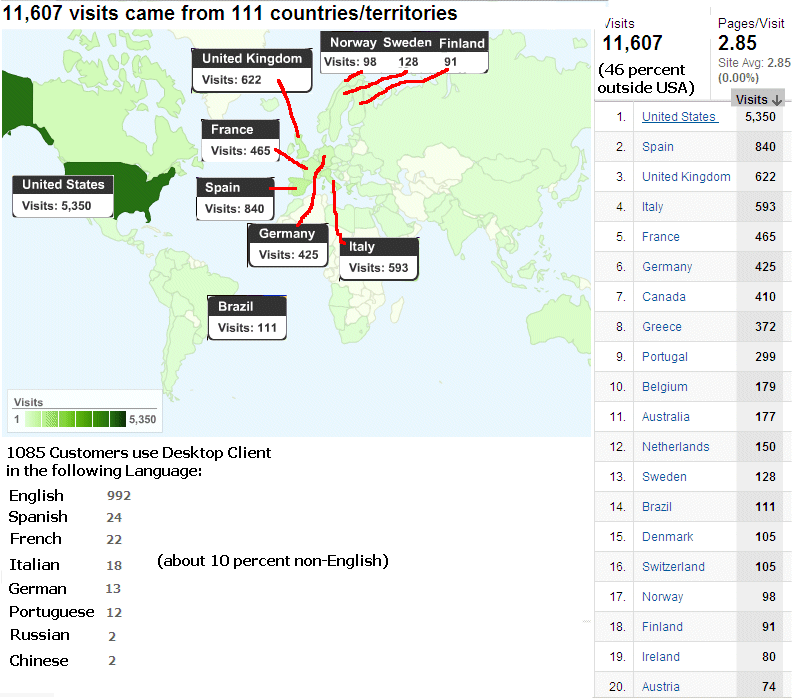 12/9/08: We release the beta launch of the Mac version and receive a crazy amount of interest!
12/15/08: First DVD restore ordered.
12/17/08: Mac demand catches us by surprise. We start calling all our suppliers around the world to FedEx raw components for our Storage Pods.

12/20/08: First red Storage Pod is assembled.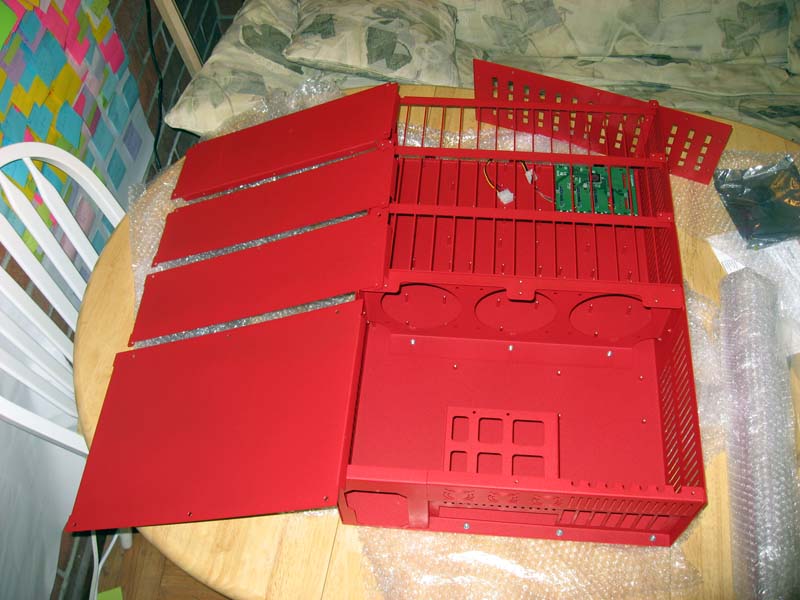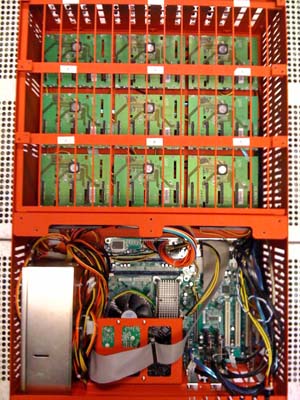 1/8/09: Paid customers on the Mac outnumber those on Windows.
3/23/09: Back deck "Pod Shed" is brought online where Storage Pods are burned in before going to the data center.

4/2/09: Backblaze runs its first payroll! Founders start making enough for rice and beans.
4/8/09: Backblaze raises $370k from friendly angels to buy more servers. It's our only outside investment ever.
4/14/09: Mac version launches V1.0 to tons of amazing coverage!
5/5/09: Third data center rack full of 10 Backblaze Storage Pods.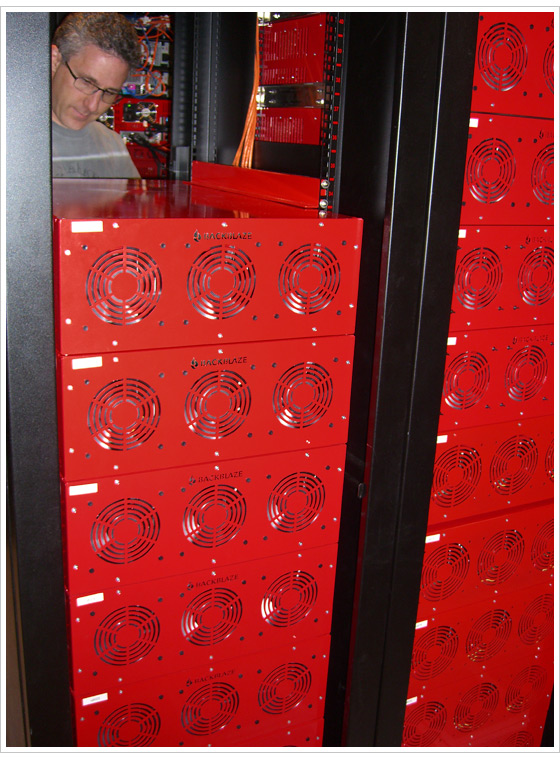 7/21/09: We experiment with our first TV commercial.
9/1/09: We publish our "Petabytes on a Budget: How to Build Cheap Cloud Storage" blog post where we open source the Backblaze Storage Pod. We thought a few storage geeks might care. Instead, over one million people read the blog post!
9/10/09: We take a picture of the whole company.

12/24/09: Backups never stop. Christmas eve: Tim adds more Storage Pods.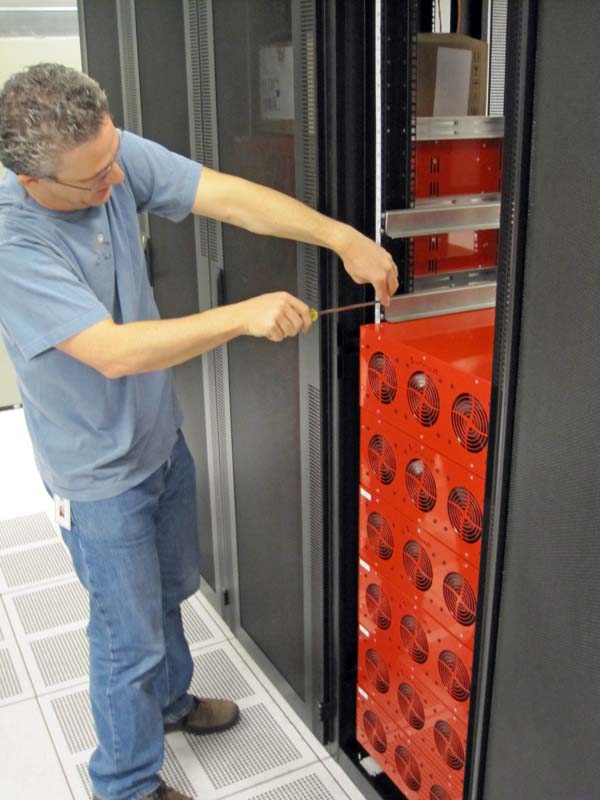 12/31/09: Despite us saying "they're not for sale," two government agencies buy Storage Pods for $25k each. A Pod is driven (in a $4,500 Nissan Sentra) to TransPak to crate and ship.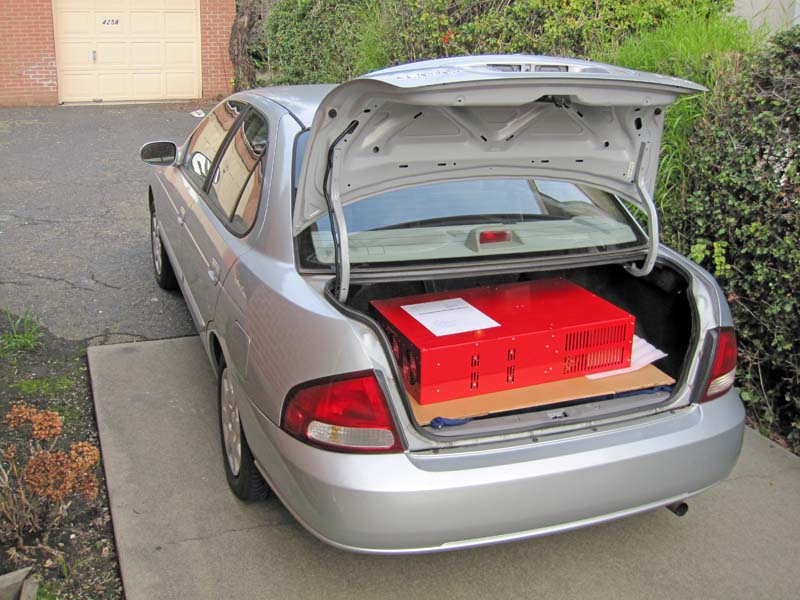 2/23/10: Backblaze has an offer to be acquired and signs a Letter of Intent.
3/5/10: Largest single customer restore to date: 6900GB.
4/23/10: A security guard presses emergency power shut off by mistake in the data center. All of us spend the next 12 hours bringing all the servers back online.
5/28/10: Just before the acquisition deal is done, it comes apart.
6/4/10: 100th Backblaze Storage Pod is placed into production.
9/2/10: Backblaze founders have been slowly creeping up salaries. This day's raise puts most founders at breakeven for living expenses.
9/3/10: After three and a half years of pushing our luck, Backblaze gets an eviction notice for being in an apartment.

11/29/10: Backblaze moves out of its Palo Alto apartment/office.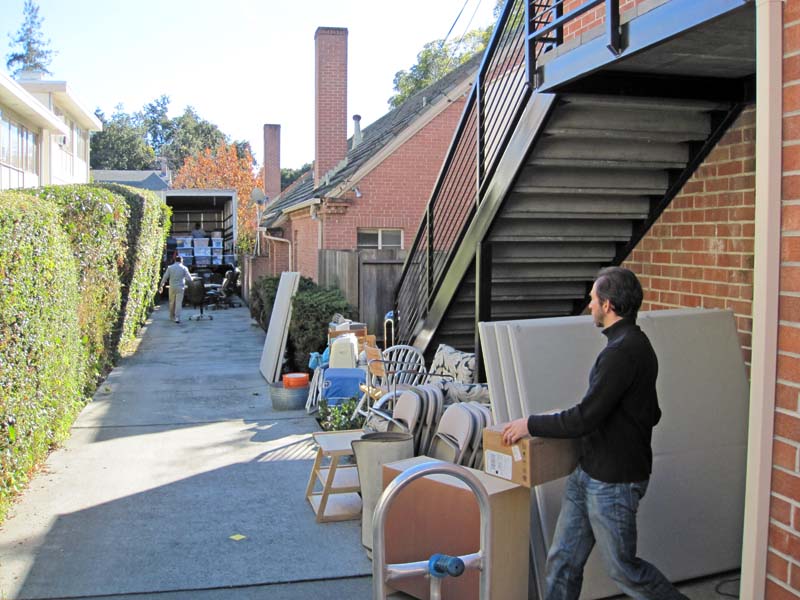 And moves into its San Mateo office.
12/21/10: First "real" holiday party with spouses and significant others.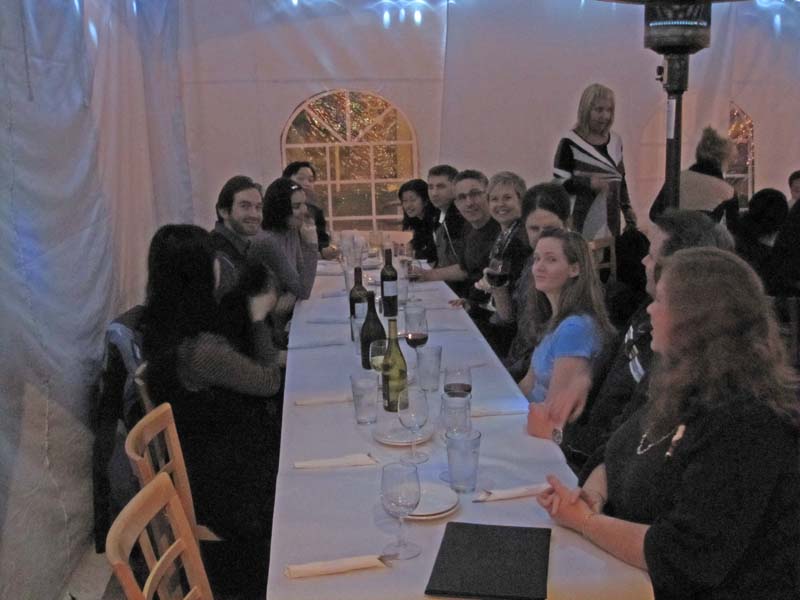 12/31/10: Over 10 petabytes of cloud storage deployed.
1/31/11: Mozy (another online backup company) drops its unlimited plan. Backblaze has the best month ever in new customer signups.
5/22/11: We launch "Locate My Computer" and within one month help recover $1 million in counterfeit cash.
7/15/11: We took a picture of one of our rows of racks.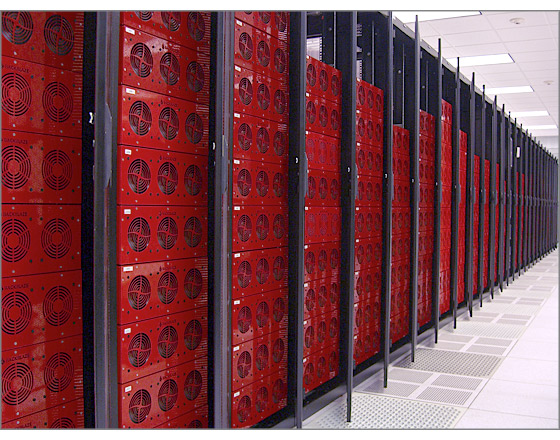 7/20/11: We published "Petabytes on a Budget V2.0: Revealing More Secrets," the second version of our open-sourced Backblaze Storage Pod.
9/16/11: We paid off the last of the loans the founders extended to the company.
10/10/11: Thailand floods cause widespread damage; hard drive prices triple.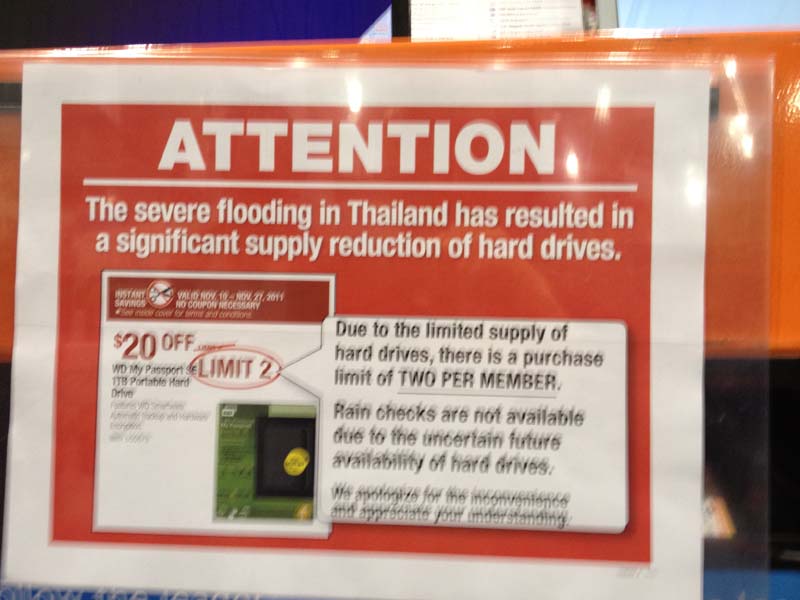 10/26/11: We launch V2.0, making the service faster and even "more" unlimited.
12/19/11: Backblaze puts up its first billboard on Highway 101.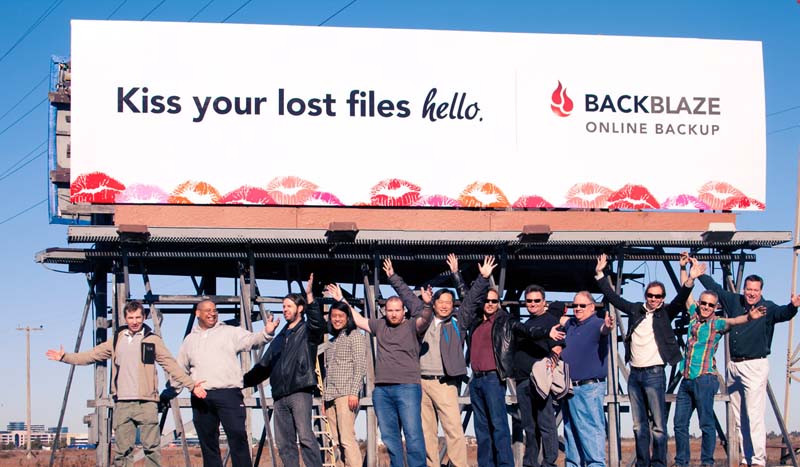 2/10/12: Somebody in a horse head walks into the office; sets off security cameras.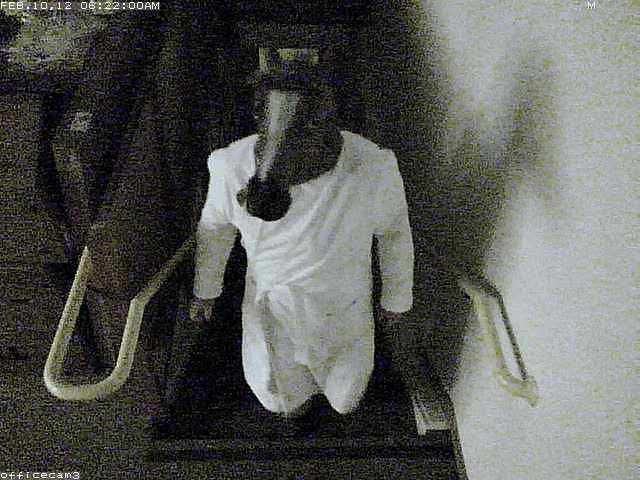 3/26/12: Backblaze hosts an IAmA on Reddit.
3/31/12: Backblaze becomes the Presenting Sponsor of World Backup Day. (The single largest marketing spend in our history…on one day.)
4/1/12: We publish an April Fool's video. I never thought "Pigeon Rental" would be an expense line item.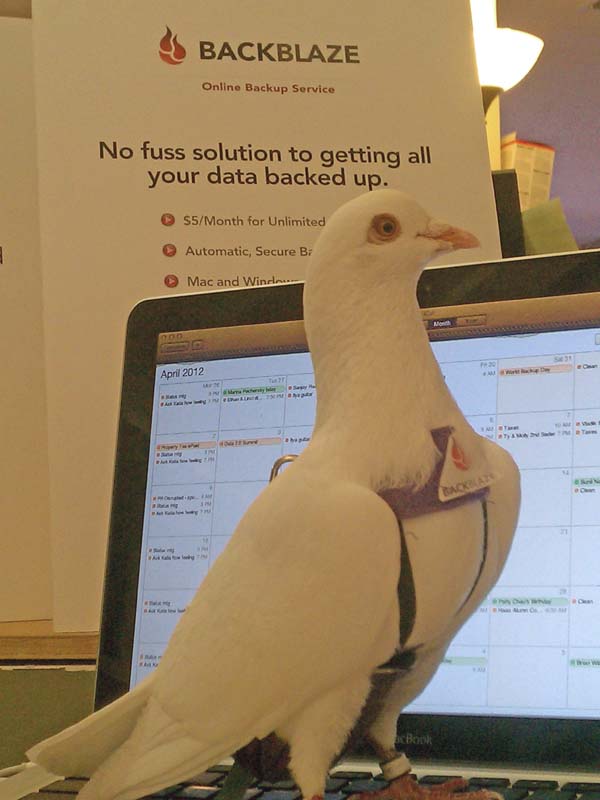 4/15/12: Our partnership with Sourcenext launches. Konichiwa!
4/20/12: Backblaze officially turns five years old!
Note: A big thank you to Brian Wilson, our co-founder, CTO, and part-time historian for keeping much of this!
Of course, none of this would have been possible without you! So, thank you for being a customer, reading our blog, telling friends about us, and all the other ways in which so many of you have been so helpful. Here's to another five years!