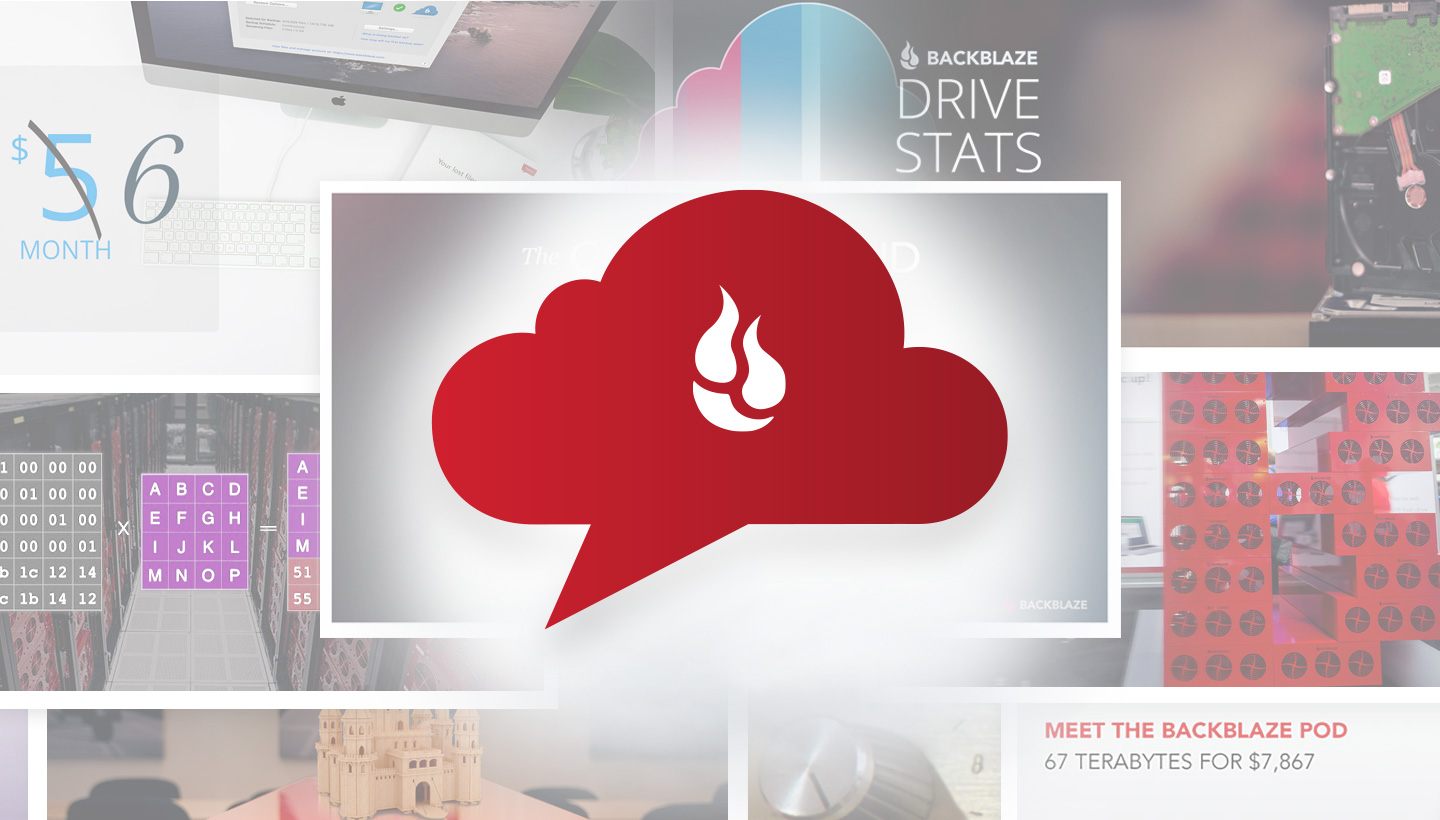 Backblaze online backup launched publicly on Tuesday, September 16th, which US News called "gutsy" in today's age of perpetual betas. I wanted to share a bit about what has transpired over the last few months that led us here.

Backblaze Launch Visitors
After four months in a stealth beta, we expanded the Backblaze private beta to a broader set of users on June 2nd, which resulted in a very exciting week when TechCrunch, Ars Technica, and SimpleHelp wrote about the service. We received volumes of excellent feedback… upon which we immediately set to work.
We Stayed True to Our Core
Back up all data: the fundamental Backblaze philosophy that you should not need to figure out what to back up because all data should be backed up
Unlimited storage: give you the ability to store all of your data without worrying about running out of space
$5 per month: no complicated per-gigabyte charges or overage fee concerns
Extreme ease-of-use: the one-click install that anyone can do
While Adding New Features You Requested
Support for files up to 4GB: for those of you with very large individual files, Backblaze can now back them up
Outlook backup: and Outlook Express, Thunderbird, and other email programs are automatically backed up
Private encryption key: some of you wanted to ensure no one could ever access your files and this option enables only you to ever access your files
Incremental backup: file changes are now broken up into small pieces, ensuring only the changed pieces ever need to be backed up
Block-level deduplication: identical files or file pieces are only uploaded once, to increase how quickly you can backup
Unlimited free restores: we switched to a new file format for restores to enable unlimited restore downloads and kept them available for free
Speed test: since a common question you asked was "How long will my first backup take?" the Backblaze Control Panel will now tell you based on the amount of data you have and your internet connection
Backup speed improvements: a combination of bug fixes, code optimizations, and data center scaling, your backups should happen as fast as your internet connection allows
Monthly/yearly billing: both have been available, but now you can switch between them as you wish; switching to yearly billing gets you two months free
While working toward launch, Backblaze presented at the excellent SF New Tech and SF Beta events, was chosen as a winner of the AlwaysOn Top Global 250 Private Companies, selected for game-changing technology and market value, and was reviewed by Rafe Needleman of CNET's Webware, who called Backblaze "possibly world's easiest online backup" and by US News' David La Guesse who said it is the "Simplest Way Yet to Back Up PC Files." Compare Backblaze with the other online backup solutions here.
Exactly three weeks ago today, Backblaze made its online backup service fully available to the public. TechCrunch wrote about the one-click backup and VentureBeat said "Backblaze makes it dead simple to backup your files online." It has been great to work with all of you that helped us refine the service on the way to launch and we're thrilled to make it available to everyone now.
If you're not backing up your computer yet, you really have no excuse. Take one minute and start backing up now!