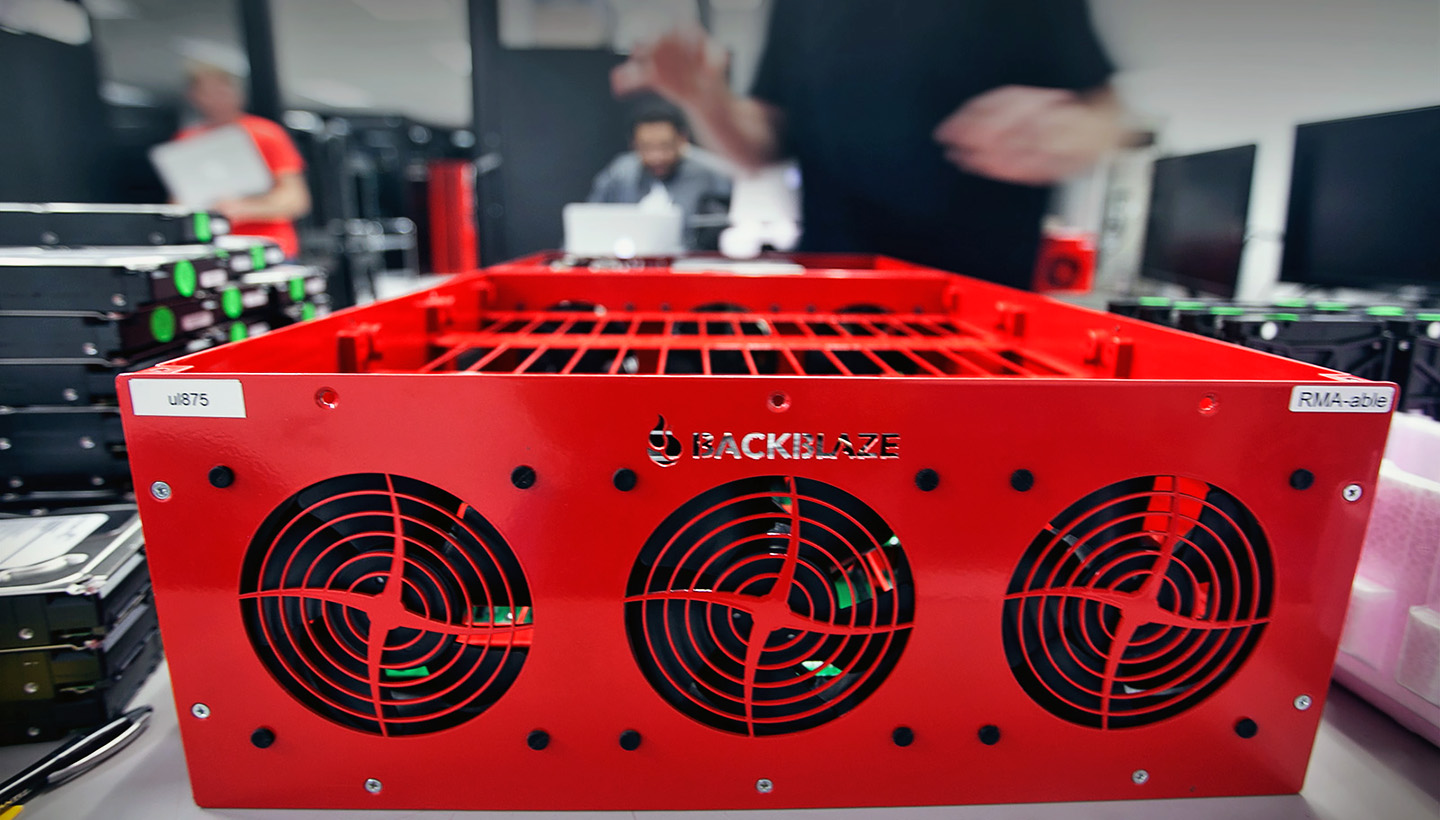 In 2008 we started deploying our Storage Pods and in September 2009 we gave away the design on our blog in a post titled, "Petabytes on a Budget: How to Build Cheap Cloud Storage." This weekend we deployed our 100th Backblaze Storage Pod.
For those of you counting, that's:
100 Pods
4,500 spinning hard drives
6,668 terabytes (6.5 petabytes) of storage
Below is a picture (taken on a first generation iPhone this morning) of one set of racks in the data center. You can see the 100th Pod at the very end of this row.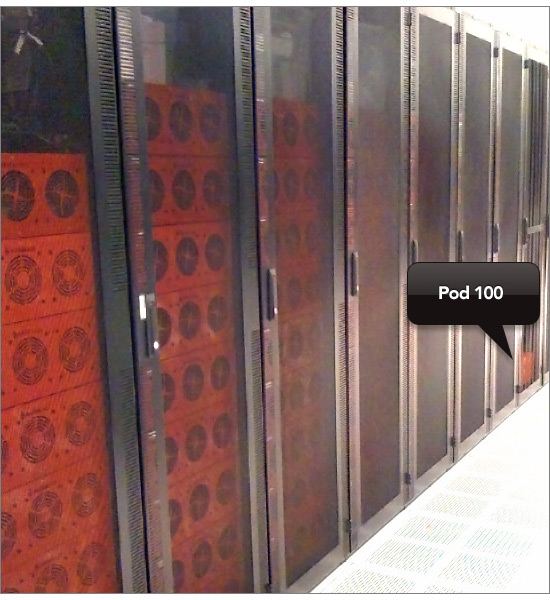 Onward to the next 100 Storage Pods!