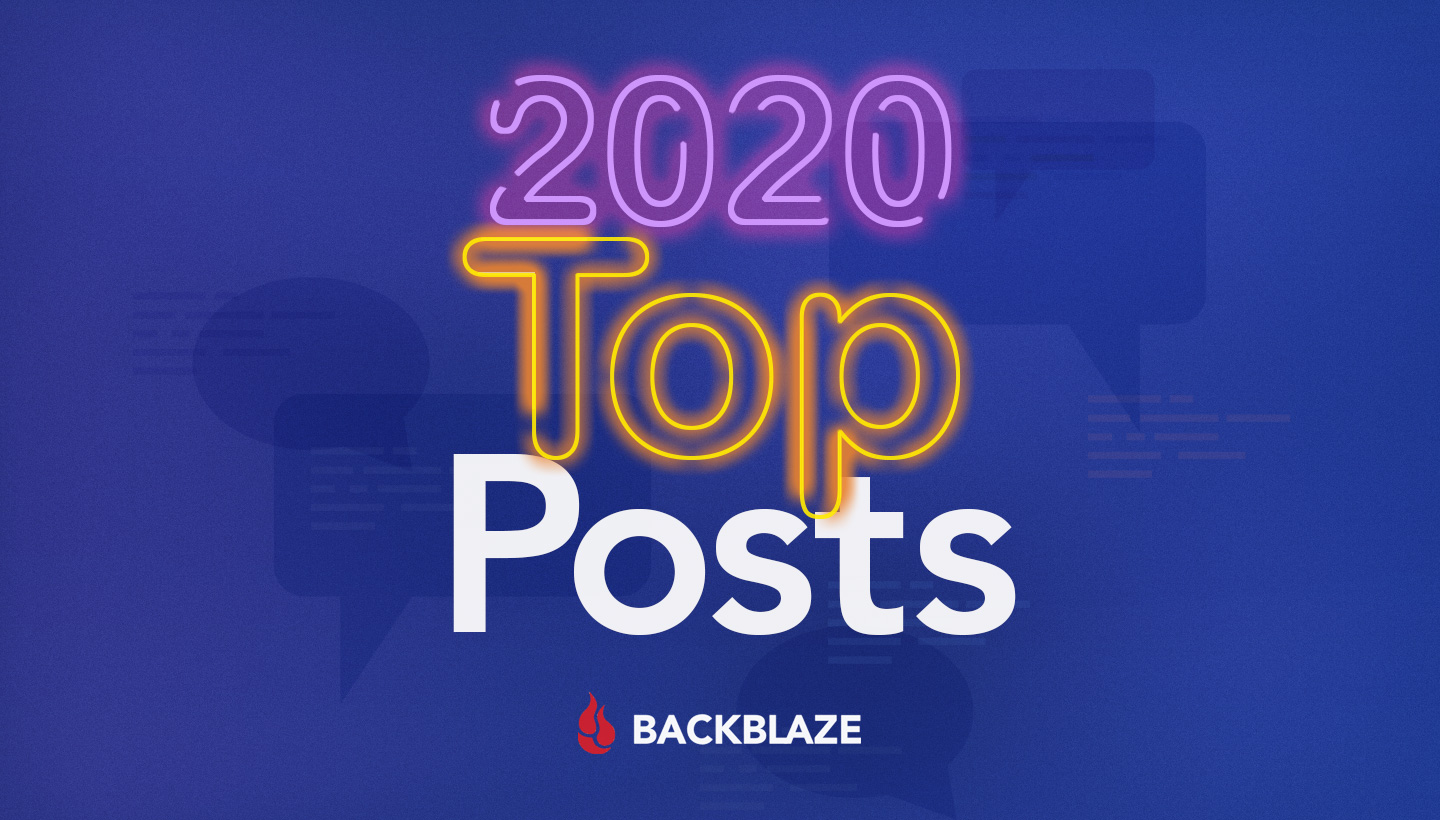 Top 10 lists! You know them. You read them! You love them? As 2020 comes to an end and we look longingly at the new year ahead of us, I wanted to take a moment and look back at what you, our blog readers, have found amusing, entertaining, and informative over this past year.
To do that, we looked at our analytics and picked out the top 10 most-viewed stories that we published in 2020. The results may not shock you, but they may entertain you, especially if you missed any of these the first time around. Without further ado, let's jump into the results!
Top 10 Backblaze Blog Posts From 2020

The "Up-and-coming" Top Ten
Looking at the top 10 list for 2020, we see a lot of series and subjects that are popular every year. This got us thinking, what about the stories that broke new ground? Posts that aren't hard drive stats and yet still drew an admirable number of readers? When we removed the big hitters we found an alternative top ten that will appeal to anyone looking for some more in-depth solutions, some nice news, and answers to a few evergreen questions!

We love writing about the ins and outs of our industry, infrastructure, and the business in general, so it's always fun to look back at what resonated with you over the past year. Was your favorite blog post not listed? Let us know in the comments below what resonated with you this year!