Who doesn't like birthdays? We definitely do. And we usually celebrate ours on the Backblaze Blog because they're fun, and we like reminiscing about the time we passed 10 petabytes of data under management and how cute exciting that was (we now have over two exabytes of data storage under management, for context).
But this past year, well, things have been busy! And the last few months have been busier still. Honestly, our 15th anniversary almost slipped right by us. But, we couldn't let such a milestone go by without marking it somehow.
Today, we thought we'd take a brief look back on our beginnings and where we are now as a public company—a little "how it started/how it's going" retrospective to celebrate our coming of age—not to pat ourselves on the back, but to celebrate the ways our team and business have grown, especially over the past year.
How It Started
One of the things we're most proud of is the incredible team we've built. Before we founded Backblaze, the five founders and two demi-founders had worked together for 20 years. So, we knew the kind of company we wanted to create when we sat down to hash out what Backblaze would be—a company that's equally fair and good for its customers, partners, employees, investors, and the greater community.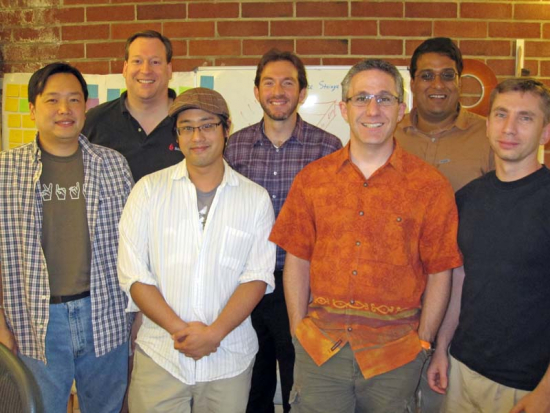 The team today is a lot bigger than it once was (270+ and counting!), but when we started Backblaze, we wanted to create a culture, both internally and externally, of people who cared about each other, cared about their work, and cared about our product. We knew building that kind of culture would lead us authentically to where we are today, and we fiercely protected it. According to a few sources, we're still doing well on that count.
How It's Going
So, what have we been up to recently? Thus far in 2022:
We launched Universal Data Migration, a new service that covers all data transfer costs, including legacy provider egress fees, and manages data migration from any legacy on-premises or cloud source.
We enhanced our partner program with two new offerings (in addition to Universal Data Migration, which partners can also take advantage of):

Backblaze B2 Reserve: A predictable, capacity pricing model to empower our Channel Partners.
Backblaze Partner API: A new API that empowers our Alliance Partners to easily integrate and manage B2 Cloud Storage within their products and platforms.
We announced new partnerships with:

CTERA: An enterprise file services platform that extends the capabilities of traditional NAS and file servers to the cloud.
Catalogic: An enterprise and Kubernetes data protection solution.
Kasten by Veeam: A Kubernetes backup and application mobility solution.
And just a few weeks before 2021 came to a close: We went public on Nasdaq under BLZE.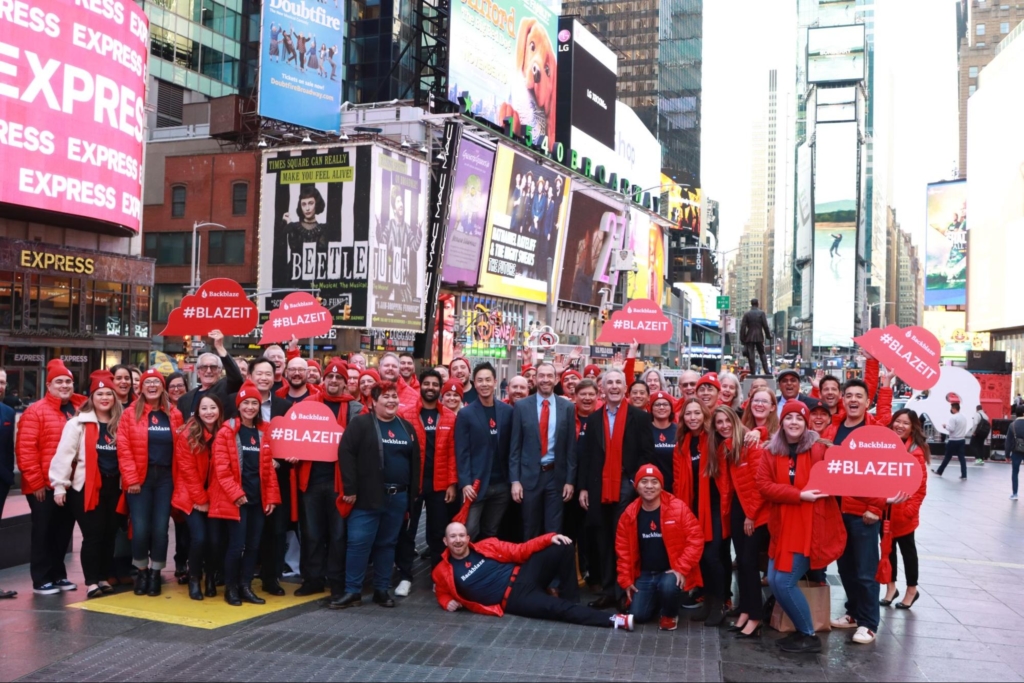 As much as we'd like to reflect* on more of the great things that happened in our past, we're more interested in keeping our heads down, working away at what's next. Stay tuned for the next 15 years.
---
*If you ARE interested in celebrating some past milestones with us, we put together this nifty chart of some other key milestones that happened between our founding date, 4/20/2007 (yes yes, we were founded on 4/20 with a CEO whose name is Budman, we've heard it all before) and when we went public. We thought we'd share it here (obviously we can't help ourselves, we really do love reminiscing).