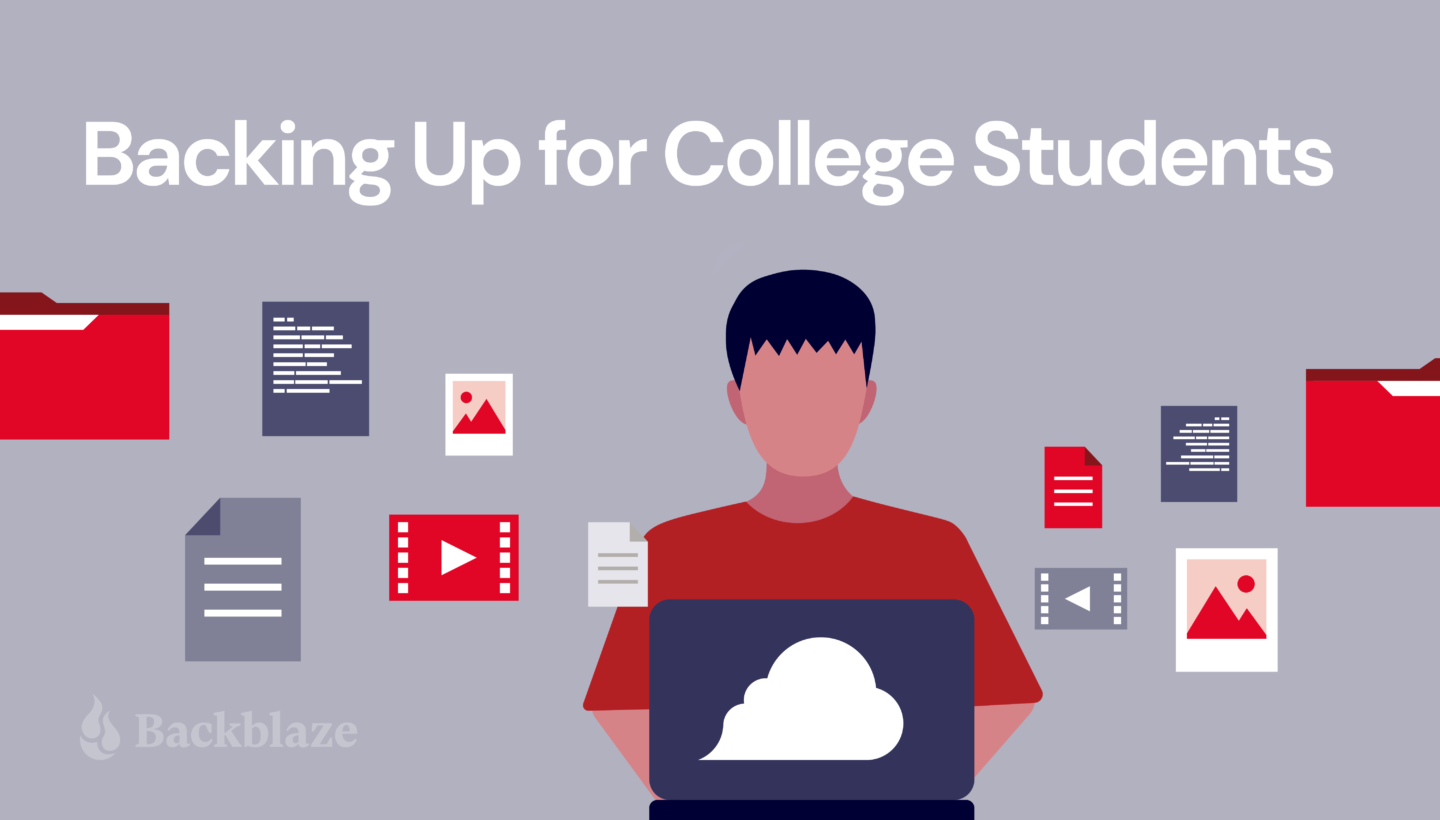 Note from the Editor: When students head off to college, they take their data and computers with them. We wanted to dig into what students and other young tech users are doing to save and protect their data, so we invited our
intern
, Josephine, to develop some resources for you before she heads off to college.
Apart from discovering the outside world and learning more about who you are as a person, the university experience is, at its core, about the pursuit of knowledge. In years past, students would store that knowledge in spiral-bound notebooks or scattered sheets of loose leaf, but today it's all digital. While there's no doubt that computers have changed everything from how we research to how assignments are turned in, technology comes with its own set of challenges. I wondered: how much are students taught about how to keep their data safe? My experience at Backblaze has taught me a lot about the importance of backing up your data, and I want to share that with other college students.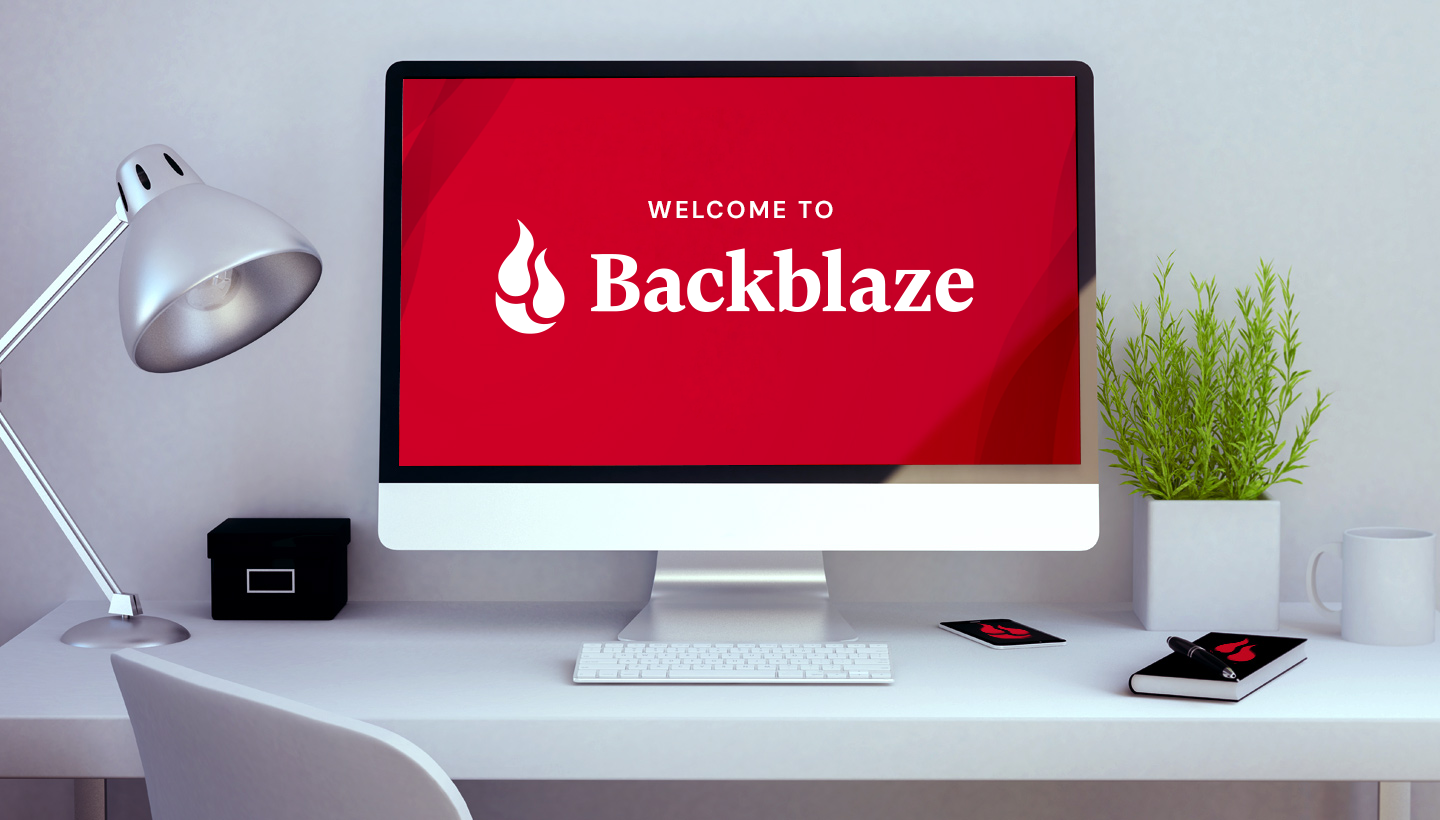 Lesson One: Syncing is Not Backing Up
If students do think about how to preserve their data, most are content to let services like iCloud or OneDrive handle it. What they may not realize (and I didn't) is that these sync services are completely different from a true backup. Before interning at Backblaze, I didn't even think about backing up, let alone understand the importance of it or the best strategies to back up my data. I couldn't tell you the difference between backup and sync services. Because my photos and contacts were synced on my iPhone, iPad, and even my MacBook, I assumed all this data was saved and in good hands. However, working at Backblaze taught me the importance of backing up to prevent losing my data.
For example, if I were to delete a photo on my iPhone, syncing means that it would also delete on my other devices. Backing up gives you an additional copy of the data that doesn't follow the same rules as your syncing services. If I accidentally delete something or get a virus, a backup with version history means that I could restore an earlier version of my files or library. This is why ensuring the safety of your data is proactive, as backing up can provide security in the event of hardware failure, cyber attack, natural disaster, or even a careless mistake.
Lesson Two: You Might Need Your Old Data
Let me provide an example that we college students have experienced at least once throughout our time in university: the frustration and annoyance of endlessly searching through the deepest corners of our devices to find an important document, only to not find it in the end.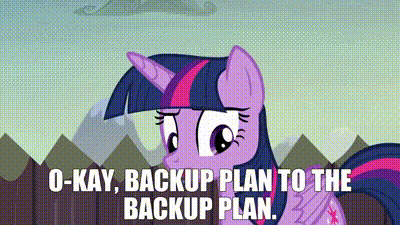 A few months ago, I was given the option to select a prompt for an essay of my choosing from a couple of short stories. "The Tell-Tale Heart" by Edgar Allen Poe immediately caught my eye because I had read it and written a paper on it in high school. I enjoyed the story in high school and liked the idea of comparing my new paper with my old to see how much I'd grown as a writer. I browsed and inspected every possible drive on multiple email accounts—no luck.
Looking back, I wished that I had saved all the files and emails from middle and high school. But since I didn't, I wasn't able to review what I had written and couldn't see the progress and improvement in my writing. Had I backed up all the data of my high school years, I could have read my essay on "The Tell-Tale Heart" and expanded on my original ideas. I was warned many times that all my documents from my account would be deleted. I knew this information and yet I still didn't do anything about it.
Lesson Three: There Are Easy Answers
As a college student, I need a backup service that's easy to use and affordable. Since Backblaze first started offering consumer backup, they've prioritized both of those things. According to an internal Backblaze's Customer Survey in 2022, users love using the service because of the price, unlimited data backup, and most importantly ease of use. Backups are automatic, and 45% of Backblaze users spend less than $100 per year on all their backup services (including Backblaze).
Now that I will be going into my fourth year in college, I will have other important documents beyond my school work since I am going to be applying for more internships and jobs when I graduate. My resume, job applications, school projects, and essays are all things that I can't risk losing. Additionally, lots of my photos are saved to social media accounts, and I want to save them somewhere besides my phone or on those platforms.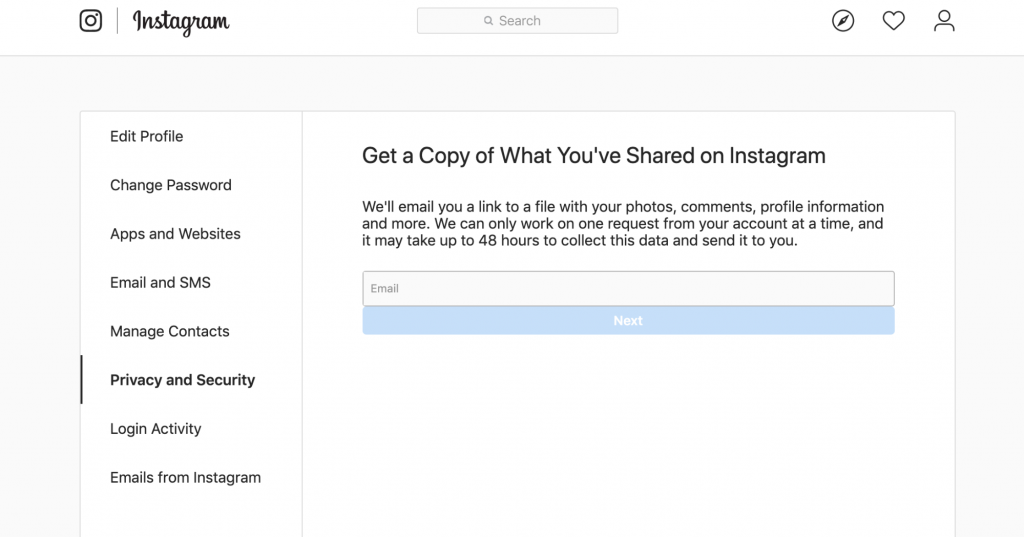 Lesson Learned!
After college, I plan on purchasing a new computer and will need to back everything up on my current computer to transfer over to my new laptop. Not only will that make sure that I don't lose data when I change devices, but (rather than buying an external drive that I need to keep track of) I can use my Backblaze account. I will be using multiple devices to access my single Backblaze account. Once I have my new laptop, I just have to log in from my new device and restore all my files. I won't have to worry about losing an external hard drive or making sure the files on a hard drive are updated.
With school back in session and the end of my university experience approaching, my social media, school work, and job search exist on all my devices. I can't imagine losing any of it. After interning at Backblaze and hearing so many disaster stories, I will definitely be backing up my data, and I recommend that other students do too. That's why services like Backblaze are really helpful.