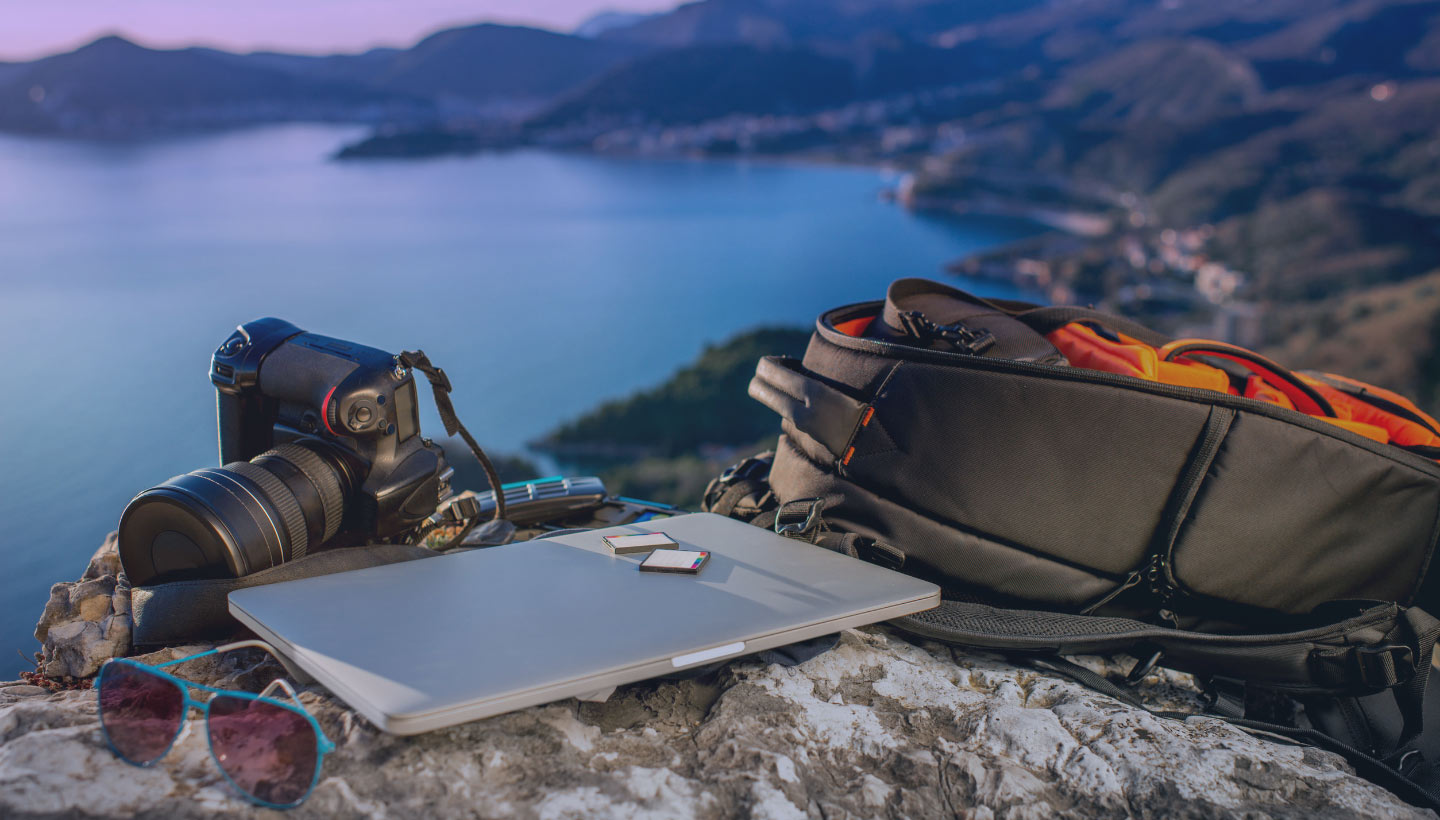 Whether you're working with video, photo, audio, or other data, preserving the security of your data has to be at the top of your priority list. Data security might sound like a challenging proposition, but by following just a handful of guidelines it becomes a straightforward and easily accomplished task.
We'd like to share what we consider best practices for maintaining the safety of your data. For both seasoned pros and those just getting started with digital media, these best practices are important to implement and revisit regularly. We believe that by following these practices — independently of which specific data storage software, service, or device you use — you will ensure that all your media and other data are kept secure to the greatest extent possible.
The Five Best Practices to Keep Your Digital Media Safe
1 — Keep Multiple Copies of Your Media Files
Everyone by now is likely familiar with the 3-2-1 strategy for maintaining multiple copies of your data (video, photos, digital asset management catalogs, etc.). Following a 3-2-1 strategy simply means that you should always have at least three copies of your active data, two of which are local, and at least one that is in another location.
Mind you, this is for active data, that is, files and other data that you are currently working on and want to have backed up in case of accident, theft, or hardware failure. Once you're finished working with your data, you should consider archiving your data, which we've also written about on our blog.
2 — Use Trustworthy Vendors
There are times when you can legitimately cut corners to save money, and there are times when you shouldn't. When it comes to your digital media and services, you want to go with the best. That means using topnotch memory sticks, HDD and SSD drives, software, and cloud services.
For hardware devices and software, it's always helpful to read reviews or talk with others using the devices to find out how well they work. For hard drive reliability, our Drive Stats blog posts can be informative and are a unique source of information in the data storage industry.
For cloud storage, you want a vendor with a strong track record of reliability and cost stability. You don't want to use a cloud service or other SaaS vendor that has a history of making it difficult or expensive to access or download your data from their service. A topnotch service vendor will be transparent in their business practices, inform you when there are any outages in their service or maintenance windows, and try as hard as possible to make things right if problems occur.
3 — Always Use Encryption (The Strongest Available)
Encrypting your data provides a number of benefits. It protects your data no matter where it is stored, and also when it is being moved — potentially the most vulnerable exposure your data will have.
Encrypted data can't be altered or corrupted without the changes being detected, which provides another advantage. Encryption also enables you to meet requirements for privacy and security compliance and to keep up with changing rules and regulations.
Encryption comes in different flavors. You should always select the strongest encryption available, and make sure that any passwords or multi-factor authentication you use are strong and unique for each application.
4 — Automate Whenever Possible
Don't rely on your memory or personal discipline alone to remember to regularly back up your data. While we always start with the best of intentions, we are busy and we often let things slide (much like resolving to exercise regularly). It's better to have a regular schedule that you commit to, and best if the backups happen automatically. Many backup and archive apps let you specify when backups, incremental backups, or snapshots occur. You usually can set how many copies of your data to keep, and whether backups are triggered by the date and time or when data changes.
Automating your backups and archives means that you won't forget to back up and results in a greater likelihood that your data will not only be recoverable after an accident or hardware failure, but up to date. You'll be glad for the reduced stress and worry in your life, as well.
5 — Be Mindful of Security in Your Workflow
Nobody wants to worry about security all the time, but if it's ignored, sooner or later that inattention will catch up with you. The best way to both increase the security of your data and reduce stress in your life is to have a plan and implement it.
At its simplest, the concept of security mindfulness means that you should be conscious of how you handle your data during all stages of your workflow. Being mindful shouldn't require you to overthink, stress or worry, but just to be aware of the possible outcomes of your decisions about how you're handling your data.
If you follow the first four practices in this list, then this fifth concept should flow naturally from them. You've taken the right steps to a long term plan for maintaining your data securely.
Data Security Can Be Both Simple and Effective
The best security practices are the ones that are easy to follow consistently. If you pay attention to the five best practices we've outlined here, then you're well on your way to secure data and peace of mind.
•  •  •
Note:  This post originally appeared on Lensrentals.com on September 18, 2018.