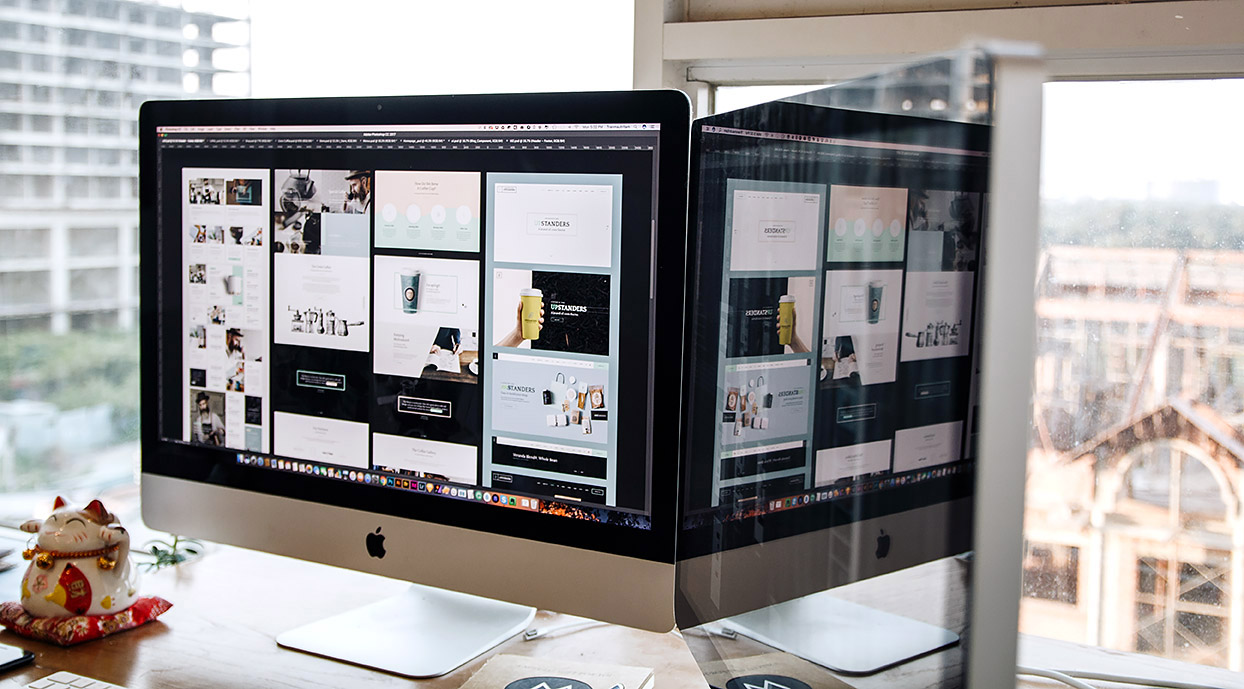 NAS + CLOUD GIVEAWAY FROM MORRO DATA AND BACKBLAZE
Backblaze and Morro Data have teamed up to offer a hardware and software package giveaway that combines the best of NAS and the cloud for managing your photos and videos. You'll find information about how to enter this promotion at the end of this post.
Whether you're a serious amateur or long-time professional photographer, an Instagram fanatic, or a world-traveling videographer, you've encountered the challenge of accessing, organizing, and storing your growing collection of digital photos and videos. The problems are similar for both amateur and professional — they vary chiefly in scale and cost — and the choices for addressing this challenge increase in number and complexity every day.
In this post we'll be talking about the basics of managing digital photos and videos and trying to define the goals for a good digital asset management system (DAM). There's a lot to cover, and we can't get to all of it in one post. We will write more on this topic in future posts.
To start off, what is digital asset management (DAM)? In his book, The DAM Book: Digital Asset Management for Photographers, author Peter Krogh describes DAM as a term that refers to your entire digital photography ecosystem and how you work with it. It comprises the choices you make about every component of your digital photography practice.
Anyone considering how to manage their digital assets will need to consider the following questions:
How do I like to work, and need to work if I have clients, partners, or others with whom I need to cooperate?
What are the software and hardware options I need to consider to set up an efficient system that suits my needs?
How do DAS (direct-attached storage), NAS (network-attached storage), the cloud, and other storage solutions fit into a working system?
Is there a difference between how and where I back up and archive my files?
How do I find media files in my collection?
How do I handle a digital archive that just keeps growing and growing?
How do I make sure that the methods and system I choose won't lock me into a closed-end, proprietary system?
Tell us what you're using for digital media management
Earlier this week we published a post entitled What's the Best Solution for Managing Digital Photos and Videos? in which we asked our readers to tell us how they manage their media files and what they would like to have in an ideal system. We'll write a post after the first of the year based on the replies we receive. We encourage you to visit this week's post and contribute your comments to the conversation.
Getting Started with Digital Asset Management
Whether you have hundreds, thousands, or millions of digital media files, you're going to need a plan on how to manage them. Let's start with the goals for what a good digital media management plan should look like.
Goals of a Good Digital Media Management System
1) Don't lose your files

At the very least, your system should preserve files you wish to keep for future use. A good system will be reliable, support maintaining multiple copies of your data, and will integrate well with your data backup strategy. You should analyze each step of how you handle your cameras, memory cards, disks, and other storage media to understand the points at which your data is most vulnerable and how to minimize the possibility of data loss.

2) Find media when you need it

Your system should enable you to find files when you need them.

3) Work economically

You want a system that meets your budget and doesn't waste your time.

4) Edit or Enhance the images or video

You'll want the ability to make changes, change formats, and repurpose your media for different uses.

5) Share media in ways you choose

A good system will help you share your files with clients, friends, and family, giving you choices of different media, formats, and control over access and privacy.

6) Doesn't lock your media into a proprietary system

Your system shouldn't lock you into file formats, proprietary protocols, or make it difficult or impossible to get your media out of a particular vendor's environment. You want a system that uses common and open formats and protocols to maintain the compatibility of your media with as yet unknown hardware and software you might want to use in the future.
Media Storage Options
Photographers and videographers differ in aspects of their workflow, and amateurs and professionals have different needs and options, but there are some common elements that are typically found in a digital media workflow:
Data is collected in a digital camera
Data is copied from the camera to a computer, a transport device, or a storage device
Data is brought into a computer system where original files are typically backed up and copies made for editing and enhancement (depending on type of system)
Data files are organized into folders, and metadata added or edited to aid in record keeping and finding files in the future
Files are edited and enhanced, with backups made during the process
File formats might be changed manually or automatically depending on system
Versions are created for client review, sharing, posting, publishing, or other uses
File versions are archived either manually or automatically
Files await possible future retrieval and use
These days, most of our digital media devices have multiple options for getting the digital media out of the camera. Those options can include Wi-Fi, direct cable connection, or one of a number of types and makes of memory cards. If your digital media device of choice is a smartphone, then you're used to syncing your recent photos with your computer or a cloud service. If you sync with Apple Photos/iCloud or Google Photos, then one of those services may fulfill just about all your needs for managing your digital media.
If you're a serious amateur or professional, your solution is more complex. You likely transfer your media from the camera to a computer or storage device (perhaps waiting to erase the memory cards until you're sure you've safely got multiple copies of your files). The computer might already contain your image or video editing tools, or you might use it as a device to get your media back to your home or studio.
If you've got a fast internet connection, you might transfer your files to the cloud for safekeeping, to send them to a co-worker so she can start working on them, or to give your client a preview of what you've got. The cloud is also useful if you need the media to be accessible from different locations or on various devices.
If you've been working for a while, you might have data stored in some older formats such as CD, DVD, DVD-RAM, Zip, Jaz, or other format. Besides the inevitable degradation that occurs with older media, just finding a device to read the data can be a challenge, and it doesn't get any easier as time passes. If you have data in older formats that you wish to save, you should transfer and preserve that data as soon as possible.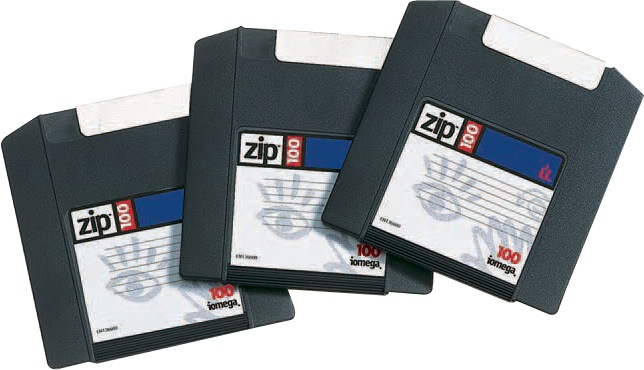 Let's address the different types of storage devices and approaches.
Direct-attached Storage (DAS)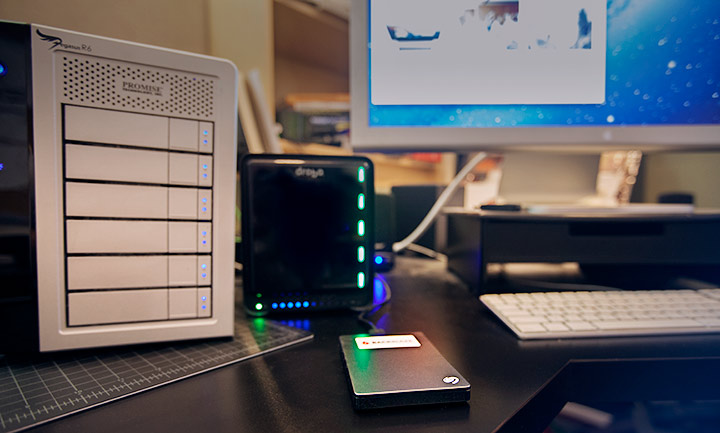 DAS includes any type of drive that is internal to your computer and connected via the host bus adapter (HBA), and using a common bus protocol such as ATA, SATA, or SCSI; or externally connected to the computer through, for example, USB or Thunderbolt.
Solid-state drives (SSD) are popular these days for their speed and reliability. In a system with different types of drives, it's best to put your OS, applications, and video files on the fastest drive (typically the SSD), and use the slower drives when speed is not as critical.
A DAS device is directly accessible only from the host to which the DAS is attached, and only when the host is turned on, as the DAS incorporates no networking hardware or environment. Data on DAS can be shared on a network through capabilities provided by the operating system used on the host.
DAS can include a single drive attached via a single cable, multiple drives attached in a series, or multiple drives combined into a virtual unit by hardware and software, an example of which is RAID (Redundant Array of Inexpensive [or Independent] Disks). Storage virtualization such as RAID combines multiple physical disk drive components into one or more logical units for the purposes of data redundancy, performance improvement, or both.
Network-attached Storage (NAS)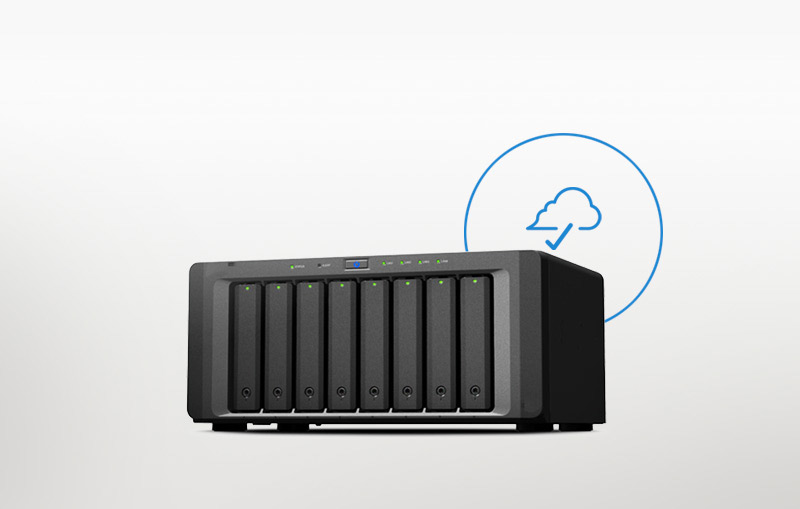 A popular option these days is the use of network-attached storage (NAS) for storing working data, backing up data, and sharing data with co-workers. Compared to general purpose servers, NAS can offer several advantages, including faster data access, easier administration, and simple configuration through a web interface.
Users have the choice of a wide number of NAS vendors and storage approaches from vendors such as Morro Data, QNAP, Synology, Drobo, and many more.
NAS uses file-based protocols such as NFS (popular on UNIX systems), SMB/CIFS (Server Message Block/Common Internet File System used with MS Windows systems), AFP (used with Apple Macintosh computers), or NCP (used with OES and Novell NetWare). Multiple protocols are often supported by a single NAS device. NAS devices frequently include RAID or similar capability, providing virtualized storage and often performance improvements.
NAS devices are popular for digital media files due to their large capacities, data protection capabilities, speed, expansion options through adding more and bigger drives, and the ability to share files on a local office or home network or more widely on the internet. NAS devices often include the capability to back up the data on the NAS to another NAS or to the cloud, making them a great hub for a digital media management system.
The Cloud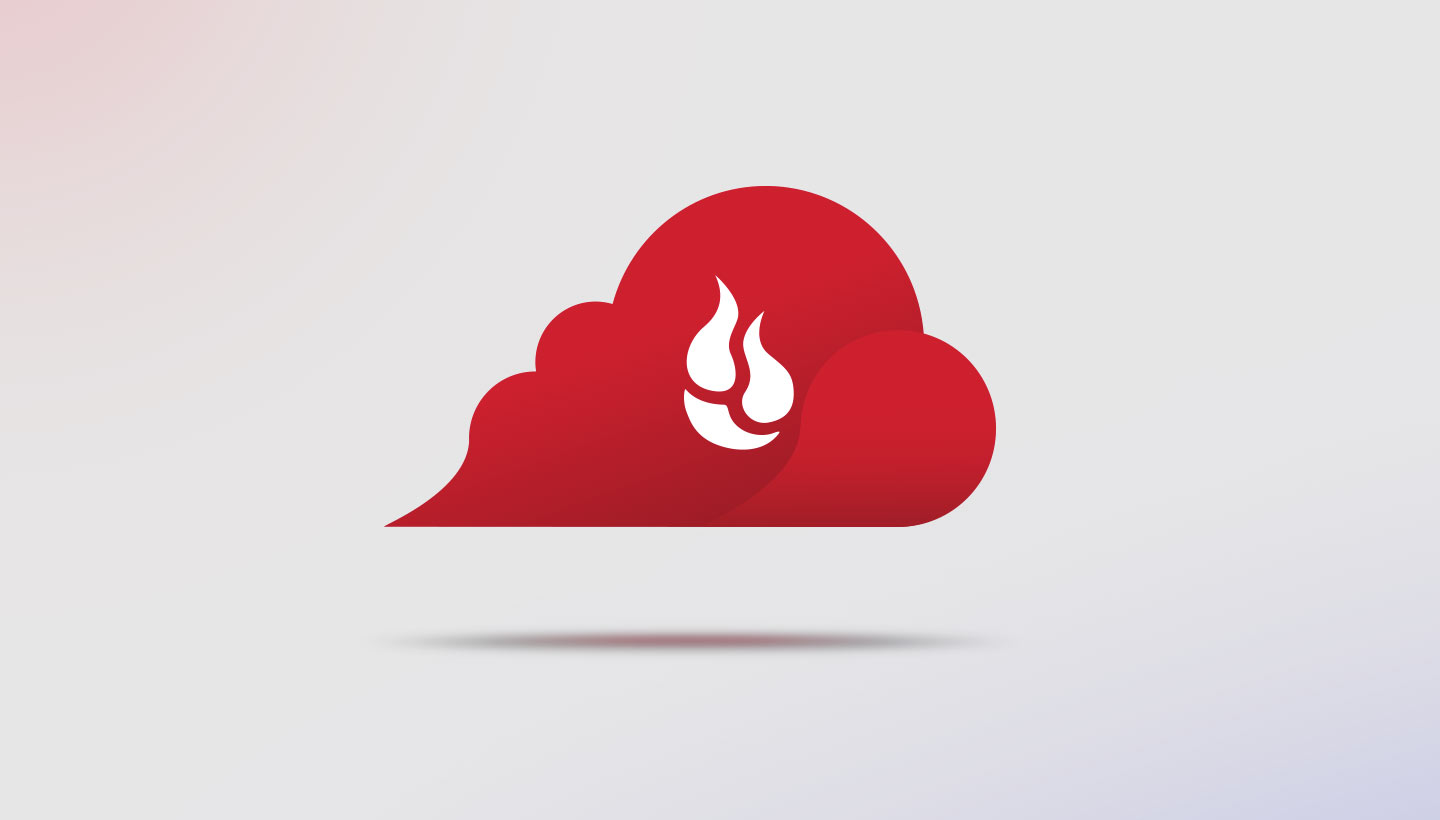 The cloud is becoming increasingly attractive as a component of a digital asset management system due to a number of inherent advantages:
Cloud data centers employ redundant technologies to protect the integrity of the stored data
Data stored in the cloud can be shared, if desired
Cloud storage is limitless, as opposed to DAS and most NAS implementations
Cloud storage can be accessed through a wide range of interfaces, and APIs (Application Programming Interfaces), making cloud storage extremely flexible
Cloud storage supports an extensive ecosystem of add-on hardware, software, and applications to enhance your DAM. Backblaze's B2 Cloud Storage, for example, has a long list of integrations with media-oriented partners such as Axle video, Cantemo, Cubix, NeoFinder, and others
Anyone working with digital media will tell you that the biggest challenge with the cloud is the large amount of data that must be transferred to the cloud, especially if someone already has a large library of media that exists on drives that they want to put into the cloud. Internet access speeds are getting faster, but not fast enough for users like Drew Geraci (known for his incredible time lapse photography and other work, including the opening to Netflix's House of Cards), who told me he can create one terabyte of data in just five minutes when using nine 8K cameras simultaneously.
While we wait for everyone to get 10GB broadband transfer speeds, there are other options, such as Backblaze's Fireball, which enables B2 Cloud Storage users to copy up to 40TB of data to a drive and send it directly to Backblaze.
There are technologies available that can accelerate internet TCP/IP speeds and enable faster data transfers to and from cloud storage such as Backblaze B2. We'll be writing about these technologies in a future post.
CloudNAS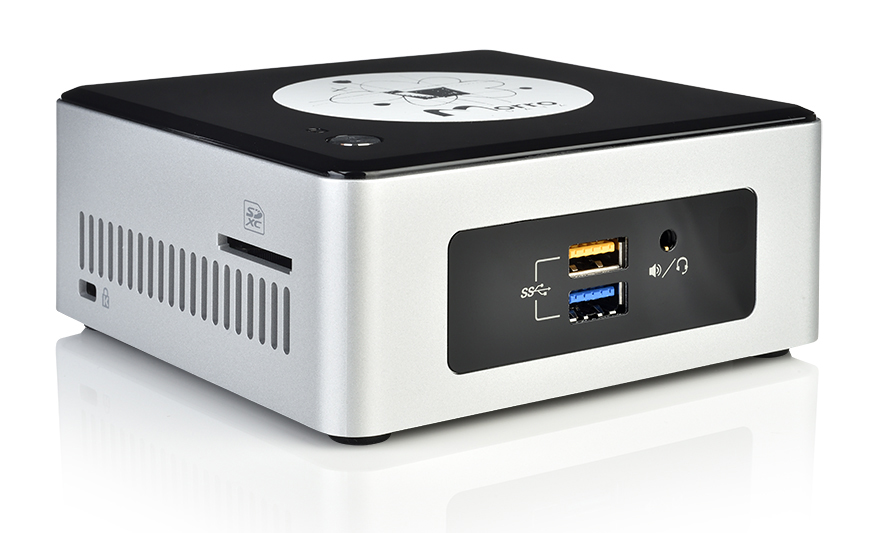 A recent entry into the storage space is Morro Data and their CloudNAS solution. Files are stored in the cloud, cached locally on a CloudNAS device as needed, and synced globally among the other CloudNAS systems in a given organization. To the user, all of their files are listed in one catalog, but they could be stored locally or in the cloud. Another advantage is that uploads to the cloud are done behind the scenes as time and network permit. A file stays local until such time as it it safely stored in the B2 Cloud then it is removed from the CloudNAS device, depending on how often it is accessed. There are more details on the CloudNAS solution in our A New Twist on Data Backup: CloudNAS blog post. (See below for how to enter our Backblaze/Morro Data giveaway.)
Cataloging and Searching Your Media
A key component of any DAM system is the ability to find files when you need them. You'll want the ability to catalog all of your digital media, assign keywords and metadata that make sense for the way you work, and have that catalog available and searchable even when the digital files themselves are located on various drives, in the cloud, or even disconnected from your current system.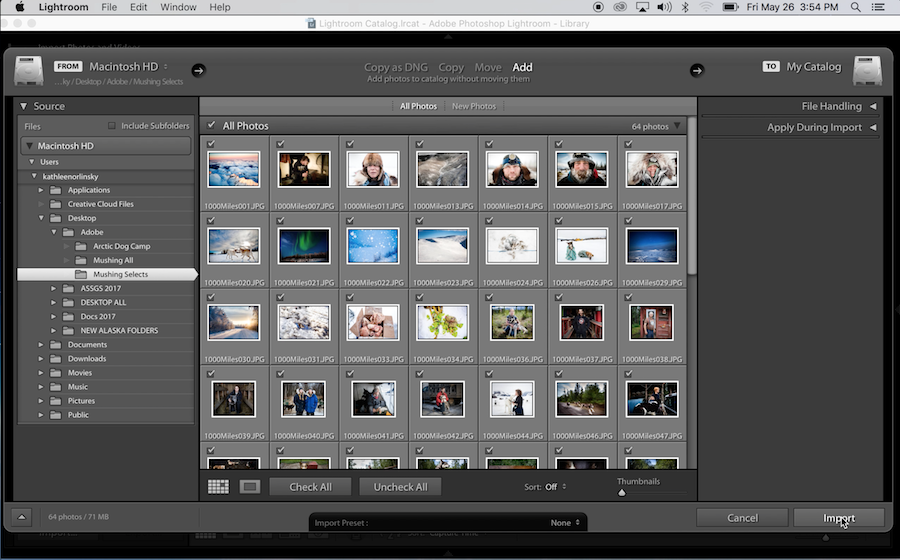 Adobe's Lightroom is a popular application for cataloging and managing image workflow. Lightroom can handle an enormous number of files, and has a flexible catalog that can be stored locally and used to search for files that have been archived to different storage devices. Users debate whether one master catalog or multiple catalogs are the best way to work in Lightroom. In any case, it's critical that you back up your DAM catalogs as diligently as you back up your digital media.
The latest version of Lightroom, Lightroom CC (distinguished from Lightroom CC Classic), is coupled with Adobe's Creative Cloud service. In addition to the subscription plan for Lightroom and other Adobe Suite applications, you'll need to choose and pay a subscription fee for how much storage you wish to use in Adobe's Creative Cloud. You don't get a choice of other cloud vendors.
Another popular option for image editing is Phase One Capture One, and Phase One Media Pro SE for cataloging and management. Macphun's Luminar is available for both Macintosh and Windows. Macphun has announced that will launch a digital asset manager component for Luminar in 2018 that will compete with Adobe's offering for a complete digital image workflow.
Many Macintosh users are fans of NeoFinder, which is a powerful DAM tool that keeps track of digital assets on all kinds of disks, CD-ROMs, DVDs, DAS, and network volumes. It can even catalog and search your digital media stored in the B2 cloud. It can find any file you've cataloged, whether or not on a currently attached volume, based on a wide range of search criteria, including IPTC and EXIF.
Peter Krogh's book, The DAM Book: Digital Asset Management for Photographers, and his other books on using Lightroom for DAM, outline an approach for creating a folder hierarchy, assigning keywords and metadata, and using collections to manage your photos. You can view a YouTube video on his recommendations at Get Your DAM Workflow Under Control with Peter Krogh.
Working with Your Media
Any media management system needs to include or work seamlessly with the editing and enhancement tools you use for photos or videos. We're already talked about some cataloging solutions that include image editing, as well. Some of the mainstream photo apps, such as Google Photos and Apple Photos include rudimentary to mid-level editing tools. It's up to the more capable applications to deliver the power needed for real photo or video editing, e.g. Adobe Photoshop, Adobe Lightroom, Macphun's Luminar, and Phase One Capture One for photography, and Adobe Premiere, Apple Final Cut Pro, or Avid Media Composer (among others) for video editing.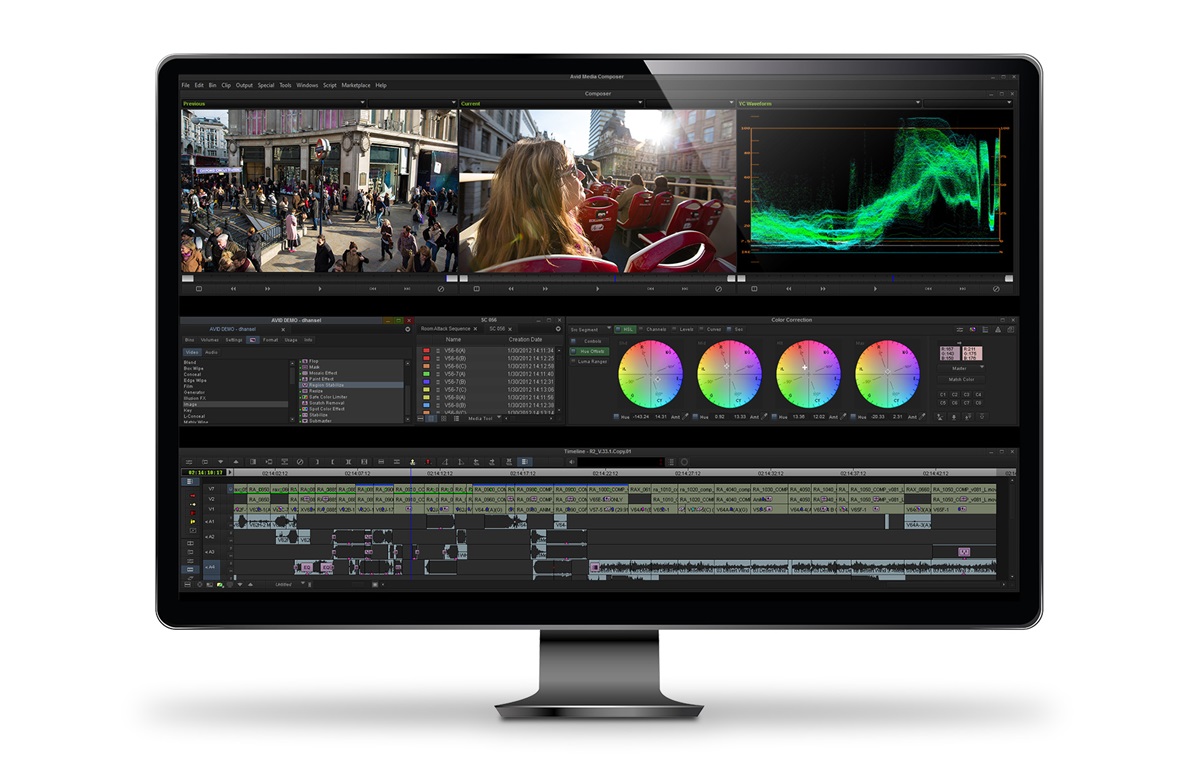 Ensuring Future Compatibility for Your Media
Images come out of your camera in a variety of formats. Camera makers have their proprietary raw file formats (CR2 from Canon, NEF from Nikon, for example), and Adobe has a proprietary, but open, standard for digital images called DNG (Digital Negative) that is used in Lightroom and products from other vendors, as well.
Whichever you choose, be aware that you are betting that whichever format you use will be supported years down the road when you go back to your files and want to open a file with whatever will be your future photo/video editing setup. So always think of the future and consider the solution that is most likely to still be supported in future applications.
There are myriad aspects to a digital asset management system, and as we said at the outset, many choices to make. We hope you'll take us up on our request to tell us what you're using to manage your photos and videos and what an ideal system for you would look like. We want to make Backblaze Backup and B2 Cloud Storage more useful to our customers, and your input will help us do that.
In the meantime, why not enter the Backblaze + Morro Data Promotion described below. You could win!
---
ENTER TO WIN A DREAM DIGITAL MEDIA COMBO
Morro Data and Backblaze Team Up to Deliver the Dream Digital Media Backup Solution
| | | |
| --- | --- | --- |
| | + | |
This Dream Digital Media Backup package provides a complete solution for managing, archiving, and accessing your digital media files. You'll have the opportunity to win Morro Data's CacheDrive G40 (with 1TB of HDD cache), an annual subscription to CloudNAS Basic Global File Services, and $100 of Backblaze B2 Cloud Storage. The total value of this package is greater than $700. Sweepstakes ends at 3PM PST, Friday, Dec 22, 2017.