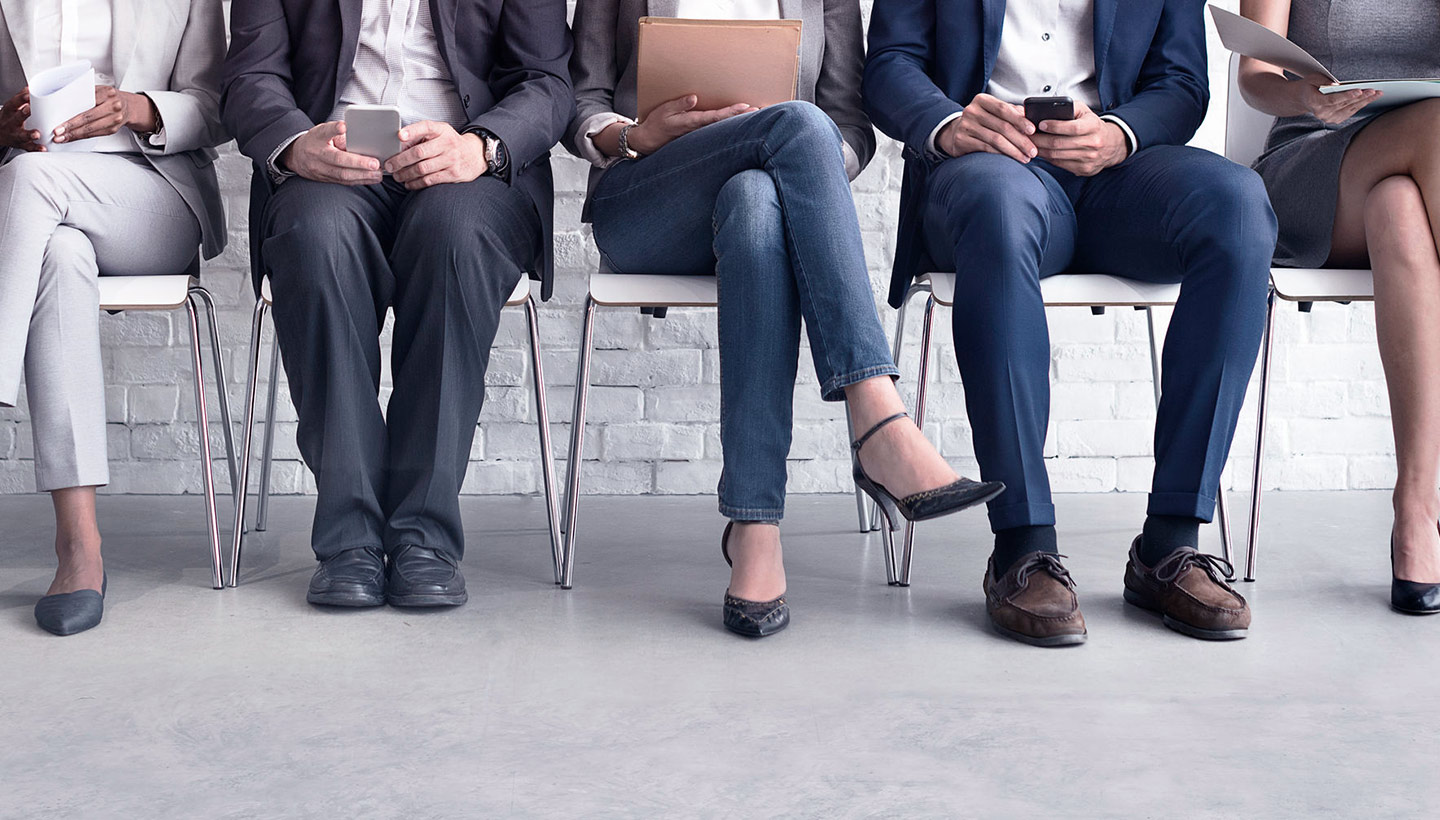 This post by Backblaze's CEO and co-founder Gleb Budman is the ninth in a series about entrepreneurship. You can choose posts in the series from the list below:
In 2009, Google disclosed that they had 400 recruiters on staff working to hire nearly 10,000 people. Someday, that might be your challenge, but most companies in their early days are looking to hire a handful of people — the right people — each year. Assuming you are closer to startup stage than Google stage, let's look at who you need to hire, when to hire them, where to find them (and how to help them find you), and how to get them to join your company.
Who Should Be Your First Hires
In later stage companies, the roles in the company have been well fleshed out, don't change often, and each role can be segmented to focus on a specific area. A large company may have an entire department focused on just cubicle layout; at a smaller company you may not have a single person whose actual job encompasses all of facilities. At Backblaze, our CTO has a passion and knack for facilities and mostly led that charge. Also, the needs of a smaller company are quick to change. One of our first hires was a QA person, Sean, who ended up being 100% focused on data center infrastructure. In the early stage, things can shift quite a bit and you need people that are broadly capable, flexible, and most of all willing to pitch in where needed.
That said, there are times you may need an expert. At a previous company we hired Jon, a PhD in Bayesian statistics, because we needed algorithmic analysis for spam fighting. However, even that person was not only able and willing to do the math, but also code, and to not only focus on Bayesian statistics but explore a plethora of spam fighting options.
When To Hire
If you've raised a lot of cash and are willing to burn it with mistakes, you can guess at all the roles you might need and start hiring for them. No judgement: that's a reasonable strategy if you're cash-rich and time-poor.
If your cash is limited, try to see what you and your team are already doing and then hire people to take those jobs. It may sound counterintuitive, but if you're already doing it presumably it needs to be done, you have a good sense of the type of skills required to do it, and you can bring someone on-board and get them up to speed quickly. That then frees you up to focus on tasks that can't be done by someone else. At Backblaze, I ran marketing internally for years before hiring a VP of Marketing, making it easier for me to know what we needed. Once I was hiring, my primary goal was to find someone I could trust to take that role completely off of me so I could focus solely on my CEO duties.
Where To Find the Right People
Finding great people is always difficult, particularly when the skillsets you're looking for are highly in-demand by larger companies with lots of cash and cachet. You, however, have one massive advantage: you need to hire 5 people, not 5,000.
People You Worked With
The absolutely best people to hire are ones you've worked with before that you already know are good in a work situation. Consider your last job, the one before, and the one before that. A significant number of the people we recruited at Backblaze came from our previous startup MailFrontier. We knew what they could do and how they would fit into the culture, and they knew us and thus could quickly meld into the environment. If you didn't have a previous job, consider people you went to school with or perhaps individuals with whom you've done projects previously.
People You Know
Hiring friends, family, and others can be risky, but should be considered. Sometimes a friend can be a "great buddy," but is not able to do the job or isn't a good fit for the organization. Having to let go of someone who is a friend or family member can be rough. Have the conversation up front with them about that possibility, so you have the ability to stay friends if the position doesn't work out. Having said that, if you get along with someone as a friend, that's one critical component of succeeding together at work. At Backblaze we've hired a number of people successfully that were friends of someone in the organization.
Friends Of People You Know
Your network is likely larger than you imagine. Your employees, investors, advisors, spouses, friends, and other folks all know people who might be a great fit for you. Make sure they know the roles you're hiring for and ask them if they know anyone that would fit. Search LinkedIn for the titles you're looking for and see who comes up; if they're a 2nd degree connection, ask your connection for an introduction.
People You Know About
Sometimes the person you want isn't someone anyone knows, but you may have read something they wrote, used a product they've built, or seen a video of a presentation they gave. Reach out. You may get a great hire: worst case, you'll let them know they were appreciated, and make them aware of your organization.
Other Places to Find People
There are a million other places to find people, including job sites, community groups, Facebook/Twitter, GitHub, and more. Consider where the people you're looking for are likely to congregate online and in person.
A Comment on Diversity
Hiring "People You Know" can often result in "Hiring People Like You" with the same workplace experiences, culture, background, and perceptions. Some studies have shown [1, 2, 3, 4] that homogeneous groups deliver faster, while heterogeneous groups are more creative. Also, "Hiring People Like You" often propagates the lack of women and minorities in tech and leadership positions in general. When looking for people you know, keep an eye to not discount people you know who don't have the same cultural background as you.
Helping People To Find You
Reaching out proactively to people is the most direct way to find someone, but you want potential hires coming to you as well. To do this, they have to a) be aware of you, b) know you have a role they're interested in, and c) think they would want to work there. Let's tackle a) and b) first below.
Your Blog
I started writing our blog before we launched the product and talked about anything I found interesting related to our space. For several years now our team has owned the content on the blog and in 2017 over 1.5 million people read it. Each time we have a position open it's published to the blog. If someone finds reading about backup and storage interesting, perhaps they'd want to dig in deeper from the inside. Many of the people we've recruited have mentioned reading the blog as either how they found us or as a factor in why they wanted to work here.
[BTW, this is Gleb's 200th post on Backblaze's blog. The first was in 2008. — Editor]
Your Email List
In addition to the emails our blog subscribers receive, we send regular emails to our customers, partners, and prospects. These are largely focused on content we think is directly useful or interesting for them. However, once every few months we include a small mention that we're hiring, and the positions we're looking for. Often a small blurb is all you need to capture people's imaginations whether they might find the jobs interesting or can think of someone that might fit the bill.
Your Social Involvement
Whether it's Twitter or Facebook, Hacker News or Slashdot, your potential hires are engaging in various communities. Being socially involved helps make people aware of you, reminds them of you when they're considering a job, and paints a picture of what working with you and your company would be like. Adam was in a Reddit thread where we were discussing our Storage Pods, and that interaction was ultimately part of the reason he left Apple to come to Backblaze.
Convincing People To Join
Once you've found someone or they've found you, how do you convince them to join? They may be currently employed, have other offers, or have to relocate. Again, while the biggest companies have a number of advantages, you might have more unique advantages than you realize.
Why Should They Join You
Here are a set of items that you may be able to offer which larger organizations might not:
Role: Consider the strengths of the role. Perhaps it will have broader scope? More visibility at the executive level? No micromanagement? Ability to take risks? Option to create their own role?
Compensation: In addition to salary, will their options potentially be worth more since they're getting in early? Can they trade-off salary for more options? Do they get option refreshes?
Benefits: In addition to healthcare, food, and 401(k) plans, are there unique benefits of your company? One company I knew took the entire team for a one-month working retreat abroad each year.
Location: Most people prefer to work close to home. If you're located outside of the San Francisco Bay Area, you might be at a disadvantage for not being in the heart of tech. But if you find employees close to you you've got a huge advantage. Sometimes it's micro; even in the Bay Area the difference of 5 miles can save 20 minutes each way every day. We located the Backblaze headquarters in San Mateo, a middle-ground that made it accessible to those coming from San Jose and San Francisco. We also chose a downtown location near a train, restaurants, and cafes: all to make it easier and more pleasant. Also, are you flexible in letting your employees work remotely? Our systems administrator Elliott is about to embark on a long-term cross-country journey working from an RV.
Environment: Open office, cubicle, cafe, work-from-home? Loud/quiet? Social or focused? 24×7 or work-life balance? Different environments appeal to different people.
Team: Who will they be working with? A company with 100,000 people might have 100 brilliant ones you'd want to work with, but ultimately we work with our core team. Who will your prospective hires be working with?
Market: Some people are passionate about gaming, others biotech, still others food. The market you're targeting will get different people excited.
Product: Have an amazing product people love? Highlight that. If you're lucky, your potential hire is already a fan.
Mission: Curing cancer, making people happy, and other company missions inspire people to strive to be part of the journey. Our mission is to make storing data astonishingly easy and low-cost. If you care about data, information, knowledge, and progress, our mission helps drive all of them.
Culture: I left this for last, but believe it's the most important. What is the culture of your company? Finding people who want to work in the culture of your organization is critical. If they like the culture, they'll fit and continue it. We've worked hard to build a culture that's collaborative, friendly, supportive, and open; one in which people like coming to work. For example, the five founders started with (and still have) the same compensation and equity. That started a culture of "we're all in this together." Build a culture that will attract the people you want, and convey what the culture is.
Writing The Job Description
Most job descriptions focus on the all the requirements the candidate must meet. While important to communicate, the job description should first sell the job. Why would the appropriate candidate want the job? Then share some of the requirements you think are critical. Remember that people read not just what you say but how you say it. Try to write in a way that conveys what it is like to actually be at the company. Ahin, our VP of Marketing, said the job description itself was one of the things that attracted him to the company.
Orchestrating Interviews
Much can be said about interviewing well. I'm just going to say this: make sure that everyone who is interviewing knows that their job is not only to evaluate the candidate, but give them a sense of the culture, and sell them on the company. At Backblaze, we often have one person interview core prospects solely for company/culture fit.
Onboarding
Hiring success shouldn't be defined by finding and hiring the right person, but instead by the right person being successful and happy within the organization. Ensure someone (usually their manager) provides them guidance on what they should be concentrating on doing during their first day, first week, and thereafter. Giving new employees opportunities and guidance so that they can achieve early wins and feel socially integrated into the company does wonders for bringing people on board smoothly
In Closing
Our Director of Production Systems, Chris, said to me the other day that he looks for companies where he can work on "interesting problems with nice people." I'm hoping you'll find your own version of that and find this post useful in looking for your early and critical hires.
Of course, I'd be remiss if I didn't say, if you know of anyone looking for a place with "interesting problems with nice people," Backblaze is hiring. ;-)