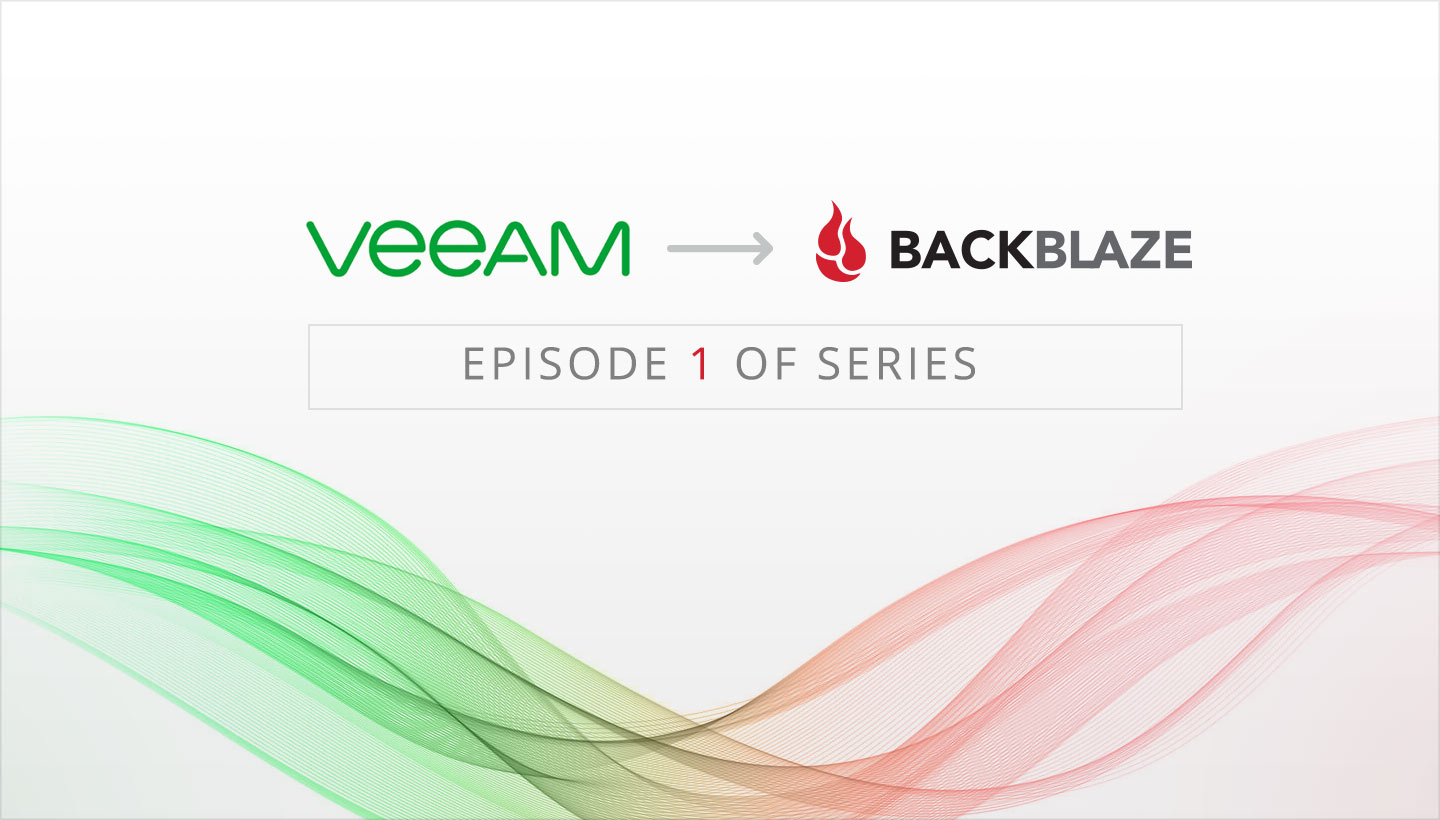 Veeam is well-known for its easy-to-use software for backing up virtual machines from VMware and Microsoft.
Users of Veeam and Backblaze B2 Cloud Storage have asked for a way to back up a Veeam repository to B2. Backblaze's B2 is an ideal solution for backing up Veeam's backup repository due to B2's combination of low-cost and high availability compared to other cloud solutions such as Microsoft Azure. This is the first in a series of posts on the topic of backing up Veeam to B2. Future posts will cover other methods.
In this post we provide a step-by-step tutorial on how to configure a Synology NAS as a Veeam backup repository, and in turn use Synology's CloudSync software to back up that repository to the B2 Cloud.
Our guest contributor, Rhys Hammond, is well qualified to author this tutorial. Rhys is a Senior System Engineer for Data#3 in Australia specializing in Veeam and VMware solutions. He is a VMware vExpert and a member of the Veeam Vanguard program.
Rhy's tutorial is outlined as follows:
| | | |
| --- | --- | --- |
| | ⟶ | |
Background on B2 and Veeam, and a discussion of various ways to back up a Veeam backup repository to the cloud.
How to create the B2 Bucket that will be the destination for mirroring our Veeam backup repository.
Get CloudSync ready to perform the backup to B2.
Create a new Veeam backup repository in preparation for upload to B2.
Configure the Veeam backup job with two possible scenarios, primary target and secondary backup target.
Making sure it all works.
Some thoughts on the process, other options, and tips.
You can read the full tutorial on Rhy's website by following the link below. To be sure to receive notice of future posts in this series on Veeam, use the Join button at the top of the page.