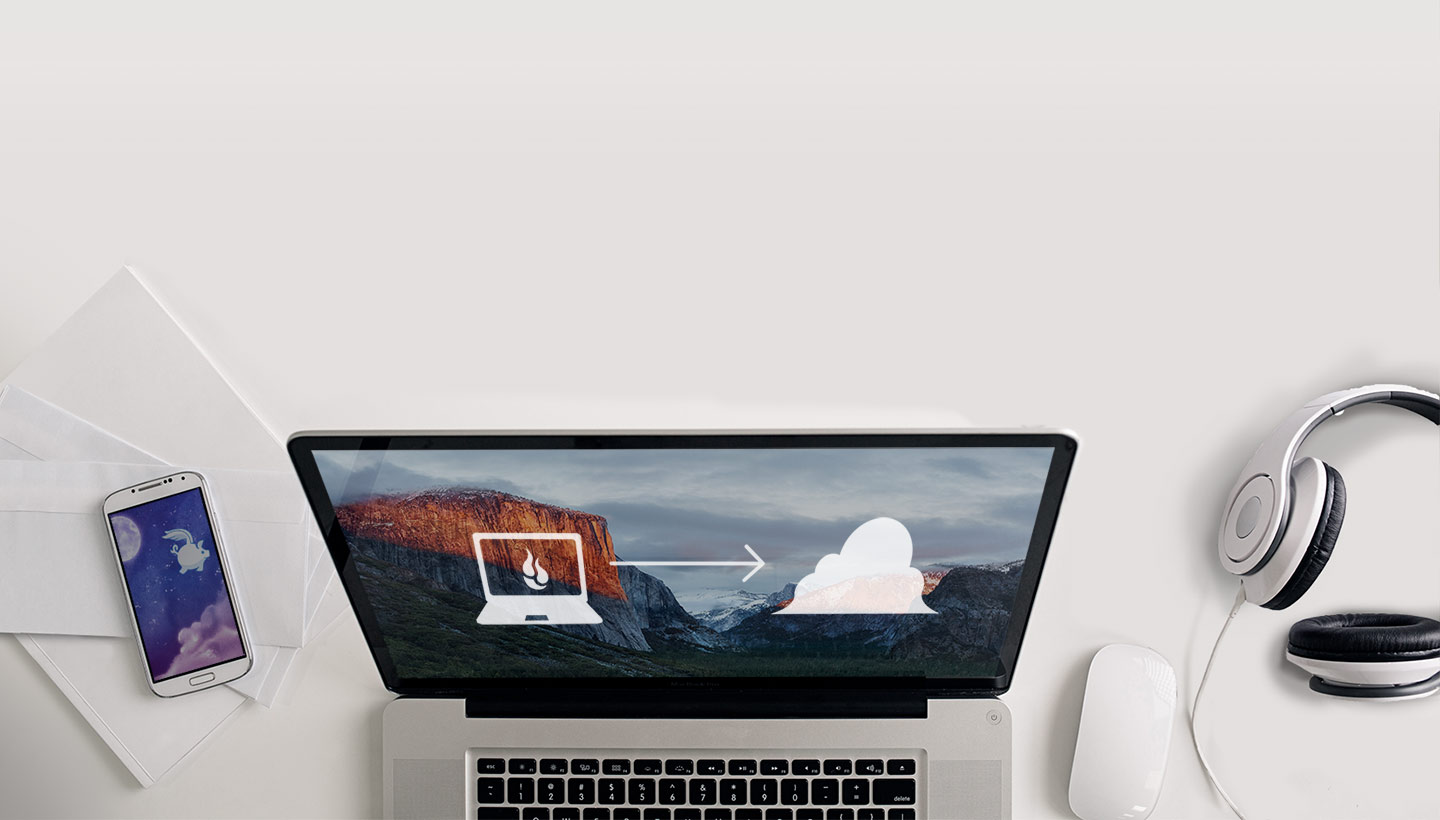 Since 2008, we have offered unlimited Computer Backup for $5 per month. Today, after more than a decade of providing unlimited backup at that same price while also continuing to add features and functionality, we are announcing a price increase.
Effective for new purchases and renewals after March 11, 2019 at 5PM Pacific, our prices will change to:
More than ten years ago, a friend's computer crashed, taking with it all her writing and other files. Since she had no backup, she lost everything. As a result, we asked friends, family, and co-workers what they did for backup. The answers were primarily "nothing" or "not enough." Five of us decided to quit our jobs and commit to working on this problem for a year with no salary in the hopes that we could help save a few people from this type of loss.
A lot has changed since then. Apple's Time Machine, iPhone, iPad, Watch, and iCloud didn't exist when we first started; Google Drive, Google Cloud, and Microsoft Azure were years away from being announced. Even for techies, the arrival of clouds mostly meant the need to bring an umbrella. Maxtor, at the time the third-largest hard drive vendor, had just been acquired by Seagate, and HGST was still a stand-alone hard drive company. The 1TB hard drive was a breakthrough in capacity.
Why The Change?
The short answer is that we have enhanced the service in many ways and storage costs have gone up. We have continually removed impediments to getting data backed up — no file size restrictions, speeding up uploads, all while data sets have grown larger and larger. We've worked hard to avoid raising our prices, which resulted in some great storage innovations and has allowed us to keep our original prices for more than a decade. By making this decision now, we are ensuring we can continue to offer unlimited backup and keep improving our Computer Backup service. I'd like to go into further detail on the two primary sources of our increased costs: 1) enhancements to the service, and 2) the market cost of storage.
1) Enhancements to the service
When we launched our service, we were (and still are) committed to providing unlimited backup. In addition, over the years, we've introduced many enhancements to improve the product in ways that have increased our costs. As consumer data has expanded, we have made sure that we continually back up all data as quickly as possible.
When we say unlimited, we mean unlimited. Here are a few examples of that commitment:
Removed all limits on what can be backed up.

Originally 4GB was the maximum size any individual file could be and VM images, ISOs, plus other file types that aren't typically user data were excluded.

Sped up backups.

Combined small files into bundles, added threading to allow 30 backup processes at once, and added automatic thread management. This means your data gets backed up as fast as your setup allows.

Expanded restore options.

Expanded the maximum size of Restore by Mail from 0.5 TB to 8 TB on a hard drive, and from a 4 GB DVD to a 256 GB flash drive. We also introduced the Restore Return Refund program. It's a program our customers love but most other players in the industry have abandoned due to the costs of shipping, packaging, drive replacement, etc.

A bunch of other features.

Locate My Computer, Preview/Access/Share, two-factor verification, iOS/Android apps, network management, Save to B2, and many of the other features/functions not only incurred development costs but have ongoing server/bandwidth expenses.
Other services have moved away from unlimited plans in favor of tiered pricing options (and different feature sets for different customers). Our customers tell us they love simplicity and predictability. While we are changing our prices, we remain fully committed to providing simple, reliable computer backup.
2) Market cost of storage
The volume of personal data has been skyrocketing for the last decade. In many ways our daily lives generate more data. We now carry a HD video camera in our pockets, music/video downloads are ubiquitous, and no event goes by without memorializing it with a photo or a social media post.
Historically, Backblaze benefitted from hard drives growing in capacity and decreasing in price. Over our first few years, these two trends approximately canceled each other out (customer data grew at approximately the same rate as hard drives decreased in price). Unfortunately, the 2011 floods in Thailand caused a step-function increase in the cost of drives that the market has still not recovered from, and the rate of price decreases on hard drives has slowed down.
Our team works aggressively to reduce our cost of storage year over year. And we have managed to create enough efficiencies to have kept our 2008 pricing. We designed our own Storage Pods, wrote our cloud storage file system, used consumer hard drives and analyzed which had the best price/reliability mix for our use-case, built client-side deduplication, went to crazy extremes during the Thailand drive crisis, and continue working proactively every day to drive down the cost of storage.
As a result, we believe that we have the lowest cost of storage in the industry. (An indicator of this is that we offer our infrastructure-as-a-service cloud storage at 1/4th the price of Amazon, Google, or Microsoft.) Despite that, the amount of storage per customer has grown faster than the reduction in costs.
Going Forward
A lot has changed in the decade since we founded Backblaze. We now offer backup for consumers and businesses, as well as raw object storage. We store over 750 petabytes of data for hundreds of thousands of customers in over 150 countries, and have helped customers recover over 35 billion files. What hasn't changed is our desire to continue providing a service we're proud of.
With all of that, we determined that it was important for us to take this step. It was not a decision we took lightly. We are committed to unlimited backup and want to be able to continue to invest in the service. We spent months making sure that we made this change the right way, including providing something for our existing and loyal customers.
To say thank you, we are offering existing customers the ability to extend existing Computer Backup licenses by one year for $50 per computer (the price of our original annual plan from 2008). Please read the Subscription Extension Program FAQ to learn more about this program and how you can extend your existing license for one year at the current pricing.
Thank you for being a customer and we look forward to protecting your data for many years to come.