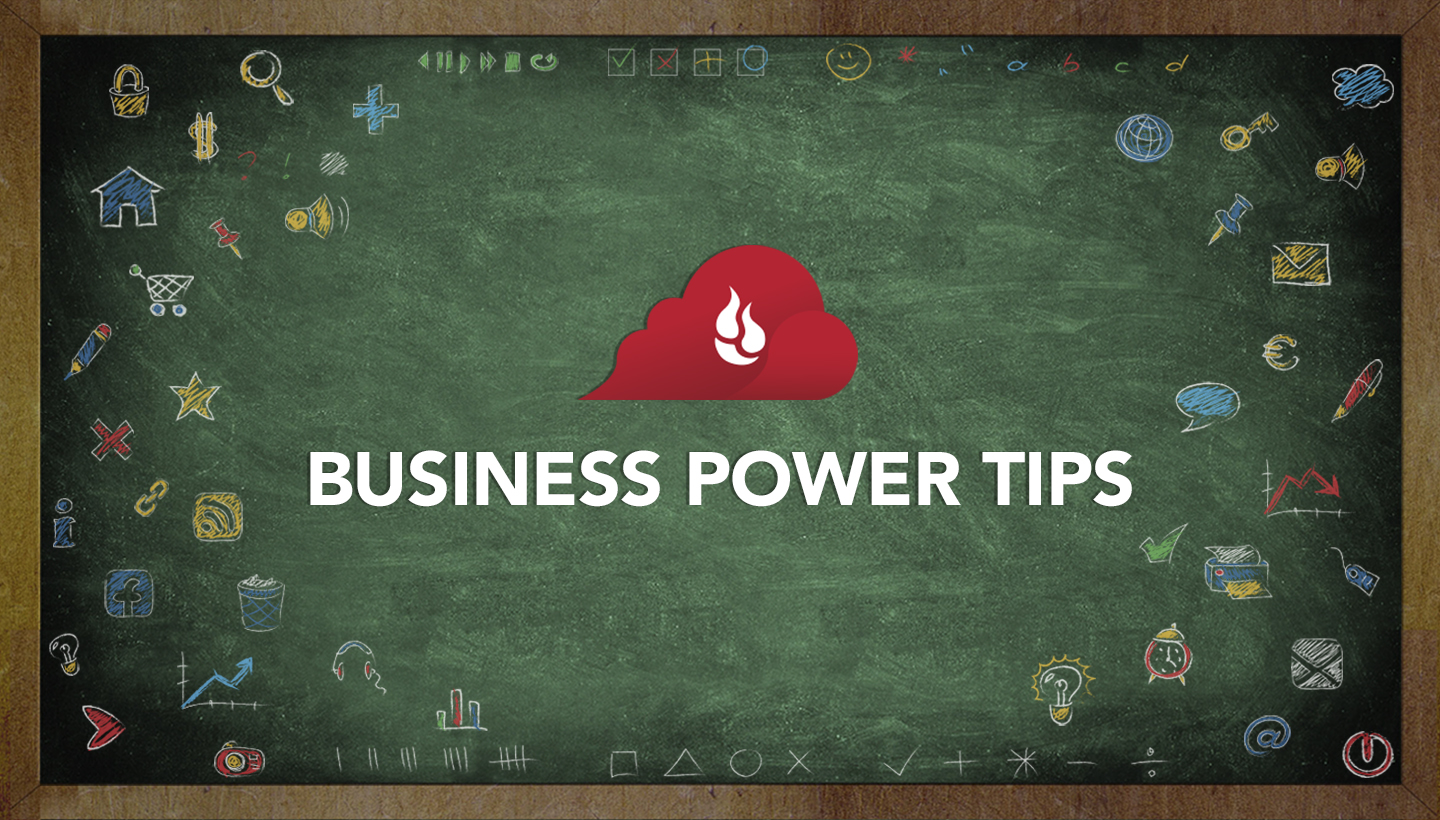 In this, the fourth post in our Power Tips series, we provide some blazingly useful tips that we feel would benefit business users. Some of the tips apply to our Backblaze Business Backup product and some to B2 Cloud Storage.
Don't miss our earlier posts on Power Tips for Backblaze Computer Backup, 12 B2 Power Tips for New Users, and 12 B2 Power Tips for Experts and Developers.
12 Power Tips for Business Users of Backblaze Business Backup and B2
1 Manage All Users of Backblaze Business Backup or B2
Backblaze Groups can be used for both Backblaze Business Backup and B2 to manage accounts and users. See the status of all accounts and produce reports using the admin console.
2 Restore For Free via Web or USB
Admins can restore data from endpoints using the web-based admin console. USB drives can be shipped worldwide to facilitate the management of a remote workforce.
3 Back Up Your VMs
Backblaze Business Backup can handle virtual machines, such as those created by Parallels, VMware Fusion, and VirtualBox; and B2 integrates with StarWind, OpenDedupe, and MSP360 (formerly CloudBerry Lab) to back up enterprise-level VMs.
4 Mass Deploy Backblaze Remotely to Many Computers
Companies, organizations, schools, non-profits, and others can use the Backblaze Business Backup MSI installer, Jamf, Munki, and other tools to deploy Backblaze computer backup remotely across all their computers without any end-user interaction.
5 Save Money with Free Data Exchange with B2's Compute Partners
Spin up compute applications with high speed and no egress charges using our partners Packet and Server Central.
6 Speed up Access to Your Content With Free Egress to Cloudflare
Backblaze offers free egress from B2 to Cloudflare's content delivery network, speeding up access to your data worldwide.
7 Get Your Data Into the Cloud Fast
You can use Backblaze's Fireball hard disk array to load large volumes of data without saturating your network. We ship a Fireball to you and once you load your data onto it, you ship it back to us and we load it directly into your B2 account.
8 Use Single Sign-On (SSO) and Two Factor Verification for Enhanced Security
Single sign-on (Google and Microsoft) improves security and speeds signing into your Backblaze account for authorized users. With Backblaze Business Backup, all data is automatically encrypted client-side prior to upload, protected during transfer, and stored encrypted in our secure data centers. Adding Two Factor Verification augments account safety with another layer of security.
9 Get Quick Answers to Your Backing Up Questions
Refer to an extensive library of FAQs, how-tos, and help articles for Business Backup and B2 in our online help library.
10 Application Keys Enable Controlled Sharing of Data for Users and Apps
Take control of your cloud data and share files or permit API access using configurable Backblaze application keys.
11 Manage Your Server Backups with MSP360 MBS and Backblaze B2
Automate and centrally manage server backups using MSP360 Managed Backup Service (MBS) and B2. It's easy to set up and once configured, you have a true set-it-and-forget-it backup solution in place.
12 Protect your NAS Data Using Built-in Sync Applications and B2
B2 is integrated with the leading tools and devices in the market for NAS backup. Native integrations from Synology, QNAP, FreeNAS, TrueNAS and more ensure that setups are simple and backups are automated.
Want to Learn More About Backblaze Business Backup and B2?
You can find more information on Backblaze Business Backup (including a free trial) on our website, and more tips about backing up in our help pages and in our Backup Guide.