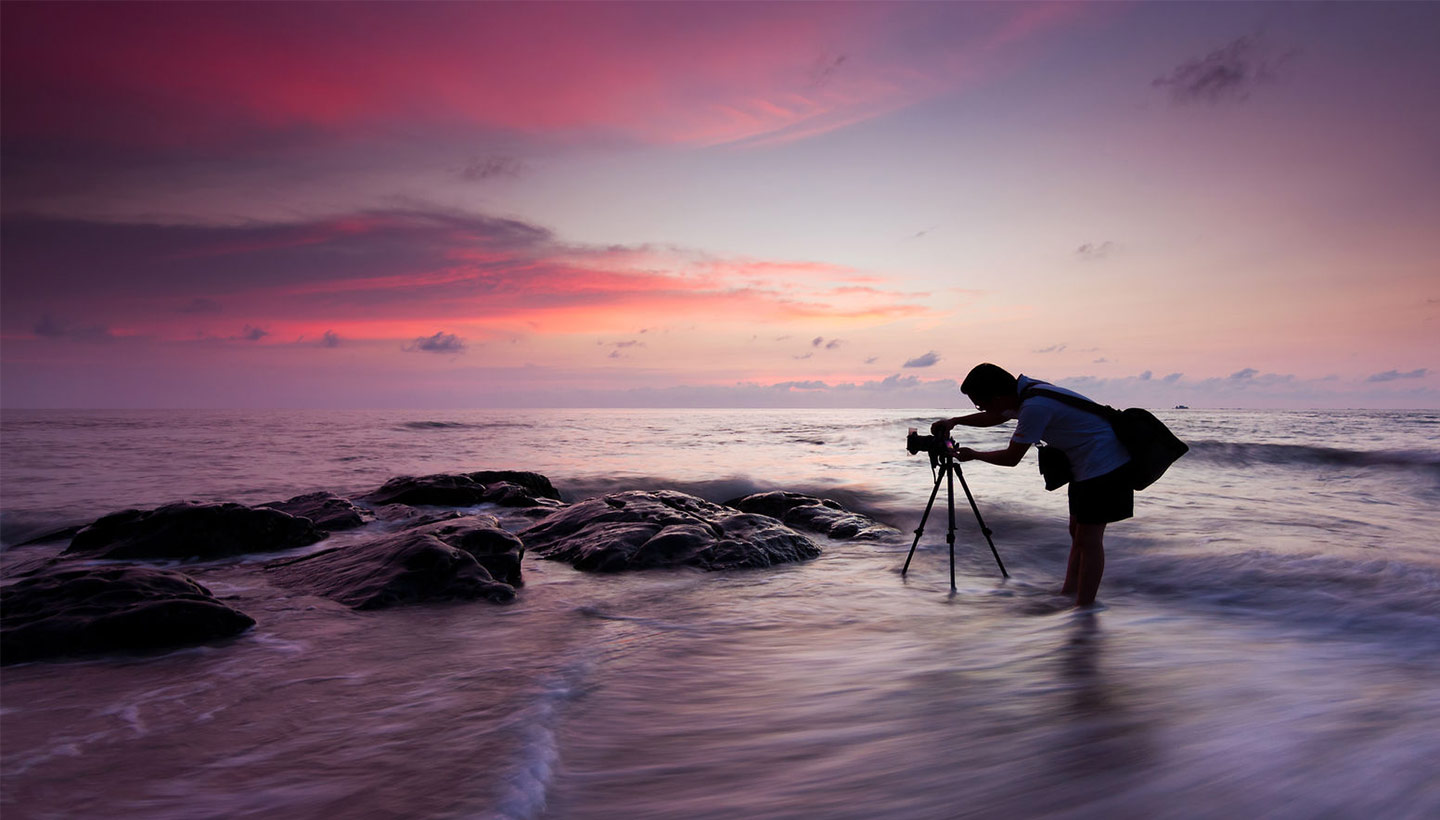 This post summarizes the responses we received to our November 28 post asking our readers how they handle the challenge of digital asset management (DAM). You can read the previous posts in this series below:
This past November, we published a blog post entitled What's the Best Solution for Managing Digital Photos and Videos? We asked our readers to tell us how they're currently backing up their digital media assets and what their ideal system might be. We posed these questions:
How are you currently backing up your digital photos, video files, and/or file libraries/catalogs? Do you have a backup system that uses attached drives, a local network, the cloud, or offline storage media? Does it work well for you?
Imagine your ideal digital asset backup setup. What would it look like? Don't be constrained by current products, technologies, brands, or solutions. Invent a technology or product if you wish. Describe an ideal system that would work the way you want it to.
We were thrilled to receive a large number of responses from readers. What was clear from the responses is that there is no consensus on solutions for either amateur or professional, and that users had many ideas for how digital media management could be improved to meet their needs.
We asked our readers to contribute to this dialog for a number of reasons. As a cloud backup and cloud storage service provider, we want to understand how our users are working with digital media so we know how to improve our services. Also, we want to participate in the digital media community, and hope that sharing the challenges our readers are facing — and the solutions they are using — will make a contribution to that community.
The State of Managing Digital Media
While a few readers told us they had settled on a system that worked for them, most said that they were still looking for a better solution. Many expressed frustration with dealing with the growing amount of data for digital photos and videos that is only getting larger with the increasing resolution of still and video cameras. Amateurs are making do with a number of consumer services, while professionals employ a wide range of commercial, open-source, or jury rigged solutions for managing data and maintaining its integrity.
I've summarized the responses we received in three sections on, 1) what readers are doing today, 2) common wishes they have for improvements, and 3) concerns that were expressed by a number of respondents.
The Digital Media Workflow
Protecting Media From Camera to Cloud
We heard from a wide range of smartphone users, DSLR and other format photographers, and digital video creators. Speed of operation, the ability to share files with collaborators and clients, and product feature sets were frequently cited as reasons for selecting their particular solution. Also of great importance was protecting the integrity of media through the entire capture, transfer, tagging, editing, and backup workflow.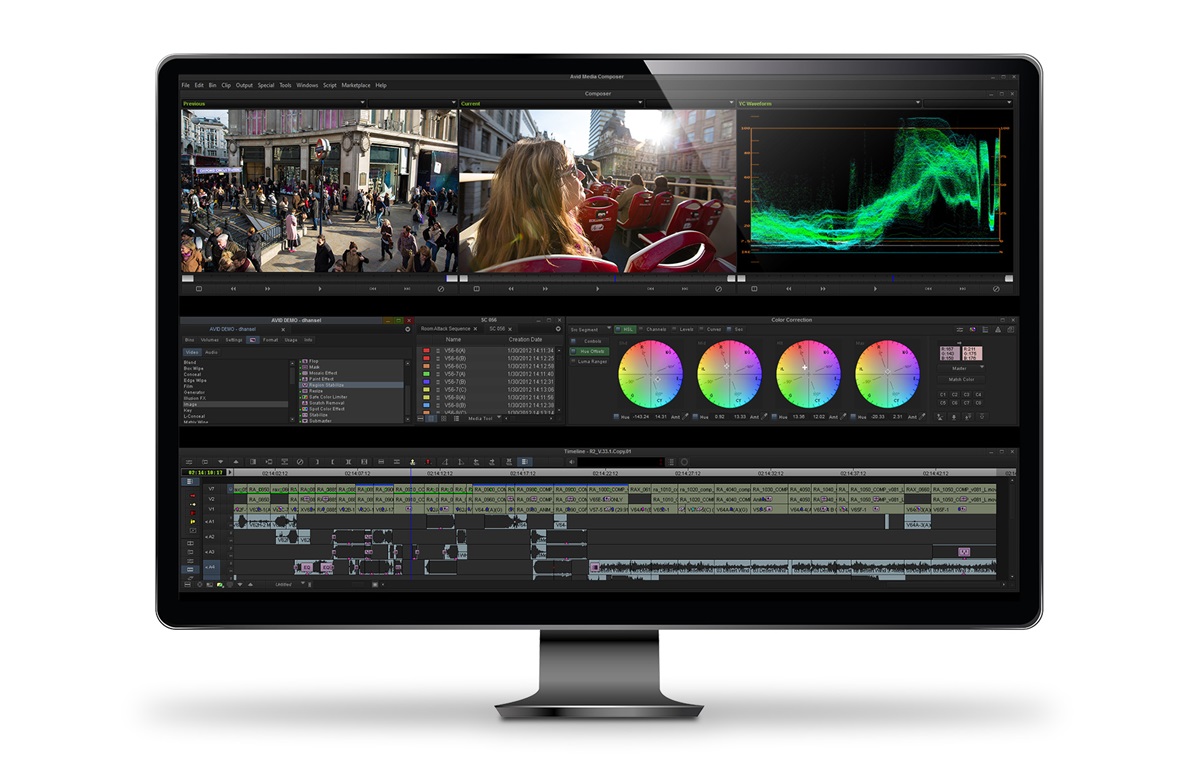 Avid Media Composer
Many readers said they backed up their camera memory cards as soon as possible to a computer or external drive and erased cards only when they had more than one backup of the media. Some said that they used dual memory cards that are written to simultaneously by the camera for redundancy.
While some cameras now come equipped with Wi-Fi, no one other than smartphone users said they were using Wi-Fi as part of their workflow. Also, we didn't receive feedback from any photographers who regularly shoot tethered.
Some readers said they still use CDs and DVDs for storing media. One user admitted to previously using VHS tape.
NAS (Network Attached Storage) is in wide use for working data. Synology, Drobo, FreeNAS, and other RAID and non-RAID storage devices were frequently mentioned.
A number were backing up their NAS to the cloud for archiving. Others said they had duplicate external drives that were stored onsite or offsite, including in a physical safe, other business locations, a bank lock box, and even "mom's house."
Many said they had regular backup practices, including nightly backups, weekly and other regularly scheduled backups, often in non-work hours.
One reader said that a monthly data scrub was performed on the NAS to ensure data integrity.
Hardware used for backups included Synology, QNAP, Drobo, and FreeNAS systems.
Services used by our readers for backing up included Backblaze Backup, Backblaze B2 Cloud Storage, CrashPlan, SmugMug, Amazon Glacier, Google Photos, Amazon Prime Photos, Adobe Creative Cloud, Apple Photos, Lima, DropBox, and Tarsnap. Some readers made a distinction between how they used sync (such as DropBox), backup (such as Backblaze Backup), and storage (such as Backblaze B2), but others did not. (See Sync vs. Backup vs. Storage on our blog for an explanation of the differences.)
Software used for backups and maintaining file integrity included Arq, Carbon Copy Cloner, ChronoSync, SoftRAID, FreeNAS, corz checksum, rclone, rsync, Apple Time Machine, Capture One, Btrfs, BorgBackup, SuperDuper, restic, Acronis True Image, custom Python scripts, and smartphone apps PhotoTransfer and PhotoSync.
Cloud torrent services mentioned were Offcloud, Bitport, and Seedr.
A common practice mentioned is to use SSD (Solid State Drives) in the working computer or attached drives (or both) to improve speed and reliability. Protection from magnetic fields was another reason given to use SSDs.
Many users copy their media to multiple attached or network drives for redundancy.
Users of Lightroom reported keeping their Lightroom catalog on a local drive and their photo files on an attached drive. They frequently had different backup schemes for the catalog and the media. Many readers are careful to have multiple backups of their Lightroom catalog. Some expressed the desire to back up both their original raw files and their edited (working) raw files, but limitations in bandwidth and backup media caused some to give priority to good backups of their raw files, since the edited files could be recreated if necessary.
A number of smartphone users reported using Apple or Google Photos to store their photos and share them.
Digital Editing and Enhancement
While Adobe Lightroom (and Adobe Photoshop for some) are the foundation of many users' photo media workflow, others are still looking for something that might better suit their needs.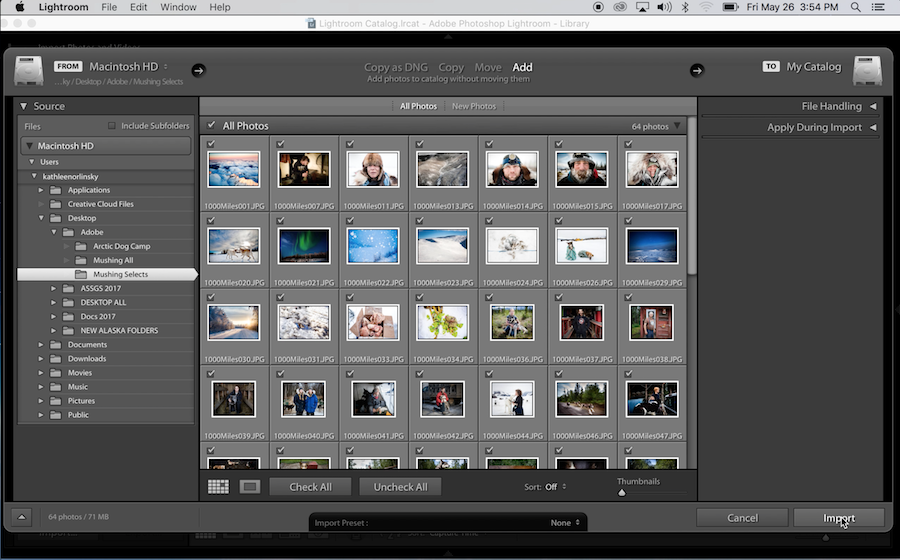 Adobe Lightroom CC
Software used for image and video editing and enhancement included Adobe Lightroom, Adobe Photoshop, Luminar, Affinity Photo, Phase One, DxO, ON1, GoPro Quik, Apple Aperture (discontinued), Avid Media Composer, Adobe Premiere, and Apple Final Cut Studio (discontinued) or Final Cut Pro.
A number of users said they weren't happy with Adobe's switch to a subscription model, and some said they would prefer more cloud options than just Adobe's proprietary cloud solution, Adobe Creative Cloud.
Luminar 2018 DAM preview (due in 2018)
Luminar 2018 DAM preview (due in 2018)
Managing, Archiving, Adding Metadata, Searching for Media Files
While some of our respondents are casual or serious amateur digital media users, others make a living from digital photography and videography. A number of our readers report having hundreds of thousands of files and many terabytes of data — even approaching one petabyte of data for one professional who responded. Whether amateur or professional, all shared the desire to preserve their digital media assets for the future, and find files easily when need.
It's not surprising that metadata was of great interest to our readers. Tagging, categorizing, and maintaining searchable records is important to anyone dealing with digital media.
While Lightroom was frequently used to manage catalogs, metadata, and files, others used spreadsheets to record archive location and the grep utility for searching records.
Others reported using Photo Mechanic, DxO, digiKam, Google Photos, Daminion, Photo Supreme, Phraseanet, Phase One Media Pro, Google Picasa (discontinued), Adobe Bridge, Synology Photo Station, FotoStation, PhotoShelter, Flickr, and SmugMug.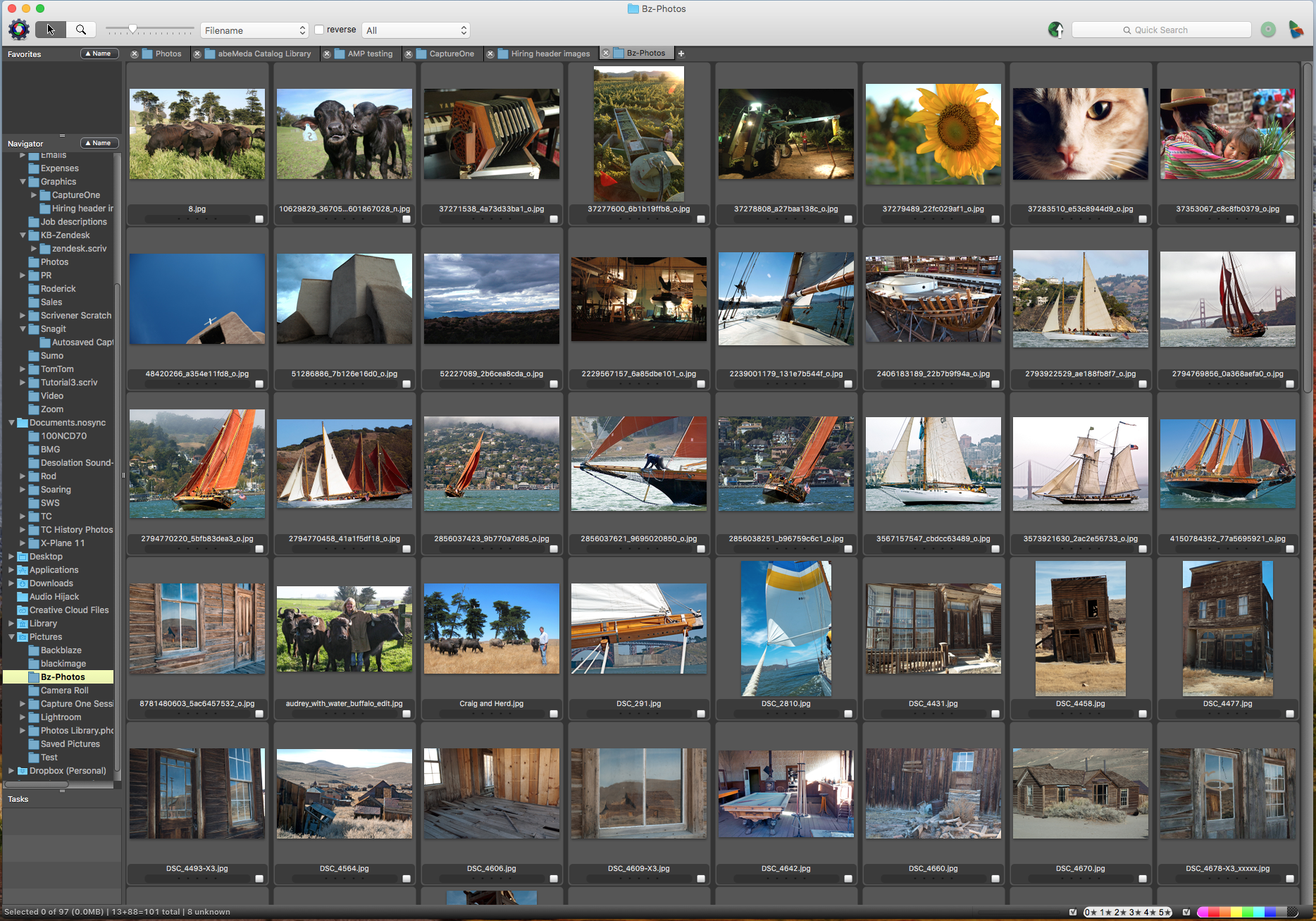 Photo Mechanic 5
Common Wishes For Managing Digital Media in the Future
Our readers came through with numerous suggestions for how digital media management could be improved.
Many wished for faster internet speeds that would make transferring and backing up files more efficient. This desire was expressed multiple times. Many said that the sheer volume of digital data they worked with made cloud services and storage impractical.
A number of readers would like the option to be able to ship files on a physical device to a cloud provider so that the initial large transfer would not take as long. Some wished to be able to send monthly physical transfers with incremental transfers sent over the internet. (Note that Backblaze supports adding data via a hardware drive to B2 Cloud Storage with our Fireball service.)
Reasonable service cost, not surprisingly, was a desire expressed by just about everyone.
Many wished for not just backup, but long-term archiving of data. One suggestion was to be able to specify the length-of-term for archiving and pay by that metric for specific sets of files.
An easy-to-use Windows, Macintosh, or Linux client was a feature that many appreciated. Some were comfortable with using third-party apps for cloud storage and others wanted a client supplied by the storage vendor.
A number of users like the combination of NAS and cloud. Many backed up their NAS devices to the cloud. Some suggested that the NAS should be the local gateway to unlimited virtual storage in the cloud. (They should read our recent blog post on Morro Data's CloudNAS solution.)
Some just wanted the storage problem solved. They would like the computer system to manage storage intelligently so they don't have to. One reader said that storage should be managed and optimized by the system, as RAM is, and not by the user.
Common Concerns Expressed by our Readers
Over and over again our readers expressed similar concerns about the state of digital asset management. It's clear that people working in high resolution photography and videography are pushing the envelope for moving data between their working devices, local storage, and the cloud.
Dealing with large volumes of data was a common challenge. As digital media files increase in size, readers struggle to manage the amount of data they have to deal with. Bandwidth, cost, and time were common themes. As one reader wrote, "Why don't I have an online backup of my entire library? Because it's too much damn data!"
Many said they would back up more often, or back up even more files if they had the bandwidth or storage media to do so.
Most of our respondents are using Apple computer systems, some Windows, and a few Linux. A lot of the Mac users are using Time Machine. Some liked the concept of Time Machine but said they had experienced corrupted data when using it.
Visibility into the backup process was mentioned many times. Users want to know what's happening to their data. A number said they wanted automatic integrity checks of their data and reports sent to them if anything changes.
A number of readers said they didn't want to be locked into one vendor's proprietary solution. They prefer open standards to prevent loss if a vendor leaves the market, changes the product, or makes a turn in strategy that they don't wish to follow.
A number of users talked about how their practices differed depending on whether they were working in the field or working in a studio or at home. Access to the internet and data transfer speed was an issue for many.
Some readers expressed concern about the integrity of their stored data. They were concerned that over time, files would degrade. Some asked for tools to verify data integrity manually, or that data integrity should be monitored and reported by the storage vendor on a regular basis. The OpenZFS and Btrfs file systems were mentioned by some.
Using, maintaining, and managing metadata was frequently mentioned as a major concern.
The ability to share working files with collaborators or finished media with clients, friends, and family also is a common requirement.
Thank You for Your Comments and Suggestions
As a cloud backup and storage provider, your contributions were of great interest to us. A number of readers made suggestions for how we can improve or augment our services to support digital media management. We listened and are considering your comments. They will be included in our discussions and planning for possible future services and offerings from Backblaze. We thank everyone for your contributions.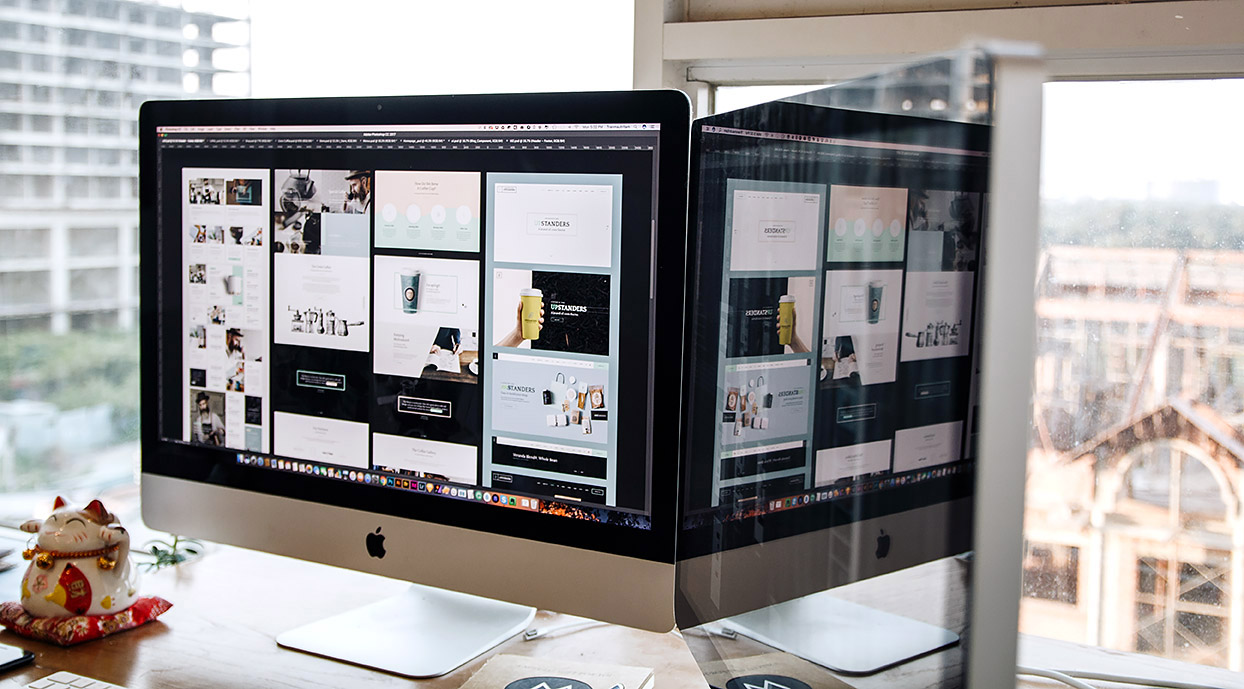 Digital media management
Let's Keep the Conversation Going!
Were you surprised by any of the responses? Do you have something further to contribute? This is by no means the end of our exploration of how to better serve media professionals, so let's keep the lines of communication open.
Bring it on in the comments!