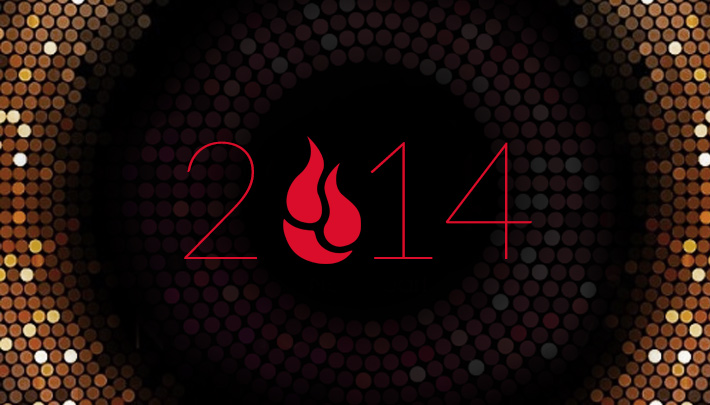 Seven years ago, we started on a mission to make storing data astonishingly easy and low-cost so that no one loses their wedding photos, curated music, work files, or any of the other items from their computers. In 2014, I'm proud to say we made a good dent in that mission. Here are a few of the highlights from our 2014 year in review.
Products
We launched an Android app to complement our existing iPhone app and increased restore sizes on hard drives to 4TB and by two times on flash drives to 128GB so our customers could access more of their data faster. Email notifications and Backup Summaries ensured they knew their data was safely backed up. Our Refer-A-Friend program gave our customers and their friends months of Backblaze for free. Upgrades to support iOS 8, Apple OS X Yosemite, and hundreds of smaller updates to keep improving the service for our customers.
Community
I'm incredibly grateful to the community that has supported us over the years. Another 11 incredible people joined our team to help us scale, plus a few interns (one of whom just won a $100,000 national science award.)
On Twitter, Facebook, and other digital places, we talked with you virtually and then met many of you in person at Macworld, RootsTech, and many other events.
We wrote 75 blog posts, such as those sharing a bunch of data on hard drive reliability, the impact of temperature on a hard drive, and which hard drive SMART stats matter. Since about 1,000,000 of you read these posts, we revamped our blog platform and will strive to continue sharing learning worthy of your time reading.
Scale
The simplicity of the product our customers see hides the wild scale of the systems and operations required to support it. We introduced a new 270TB Storage Pod this year, scaled up to store over 100,000,000GB of customer data, and opened a huge new 500PB data center. Our support team answered their 100,000th ticket. Our customers recovered over six billion files that would have been irretrievably lost.
Recognition
Famed consumer product reviewer, Walt Mossberg, recommends Backblaze and makes it his personal service. Gizmag calls Backblaze one of the easiest to use. And Deloitte ranks Backblaze the 128th fastest growing company in North America, with 917% revenue growth over five years.
Next
So with 2015 imminently arriving, where do we go? Keep focusing on making storing data astonishingly easy and low-cost. One of the things I'm incredibly proud of our team for is being able to support a 1000% increase in per-customer data storage while keeping the $5 unlimited price point unchanged. Thus, a lot of what we have planned will continue to be in the background—enhancing our massive cloud storage system to scale bigger, be more cost-efficient, and work ever better—so that our customers can continue to store more and more data, easier and easier.
A huge thank you to all of you: our customers, our community, our partners, and our employees for helping us make this happen.