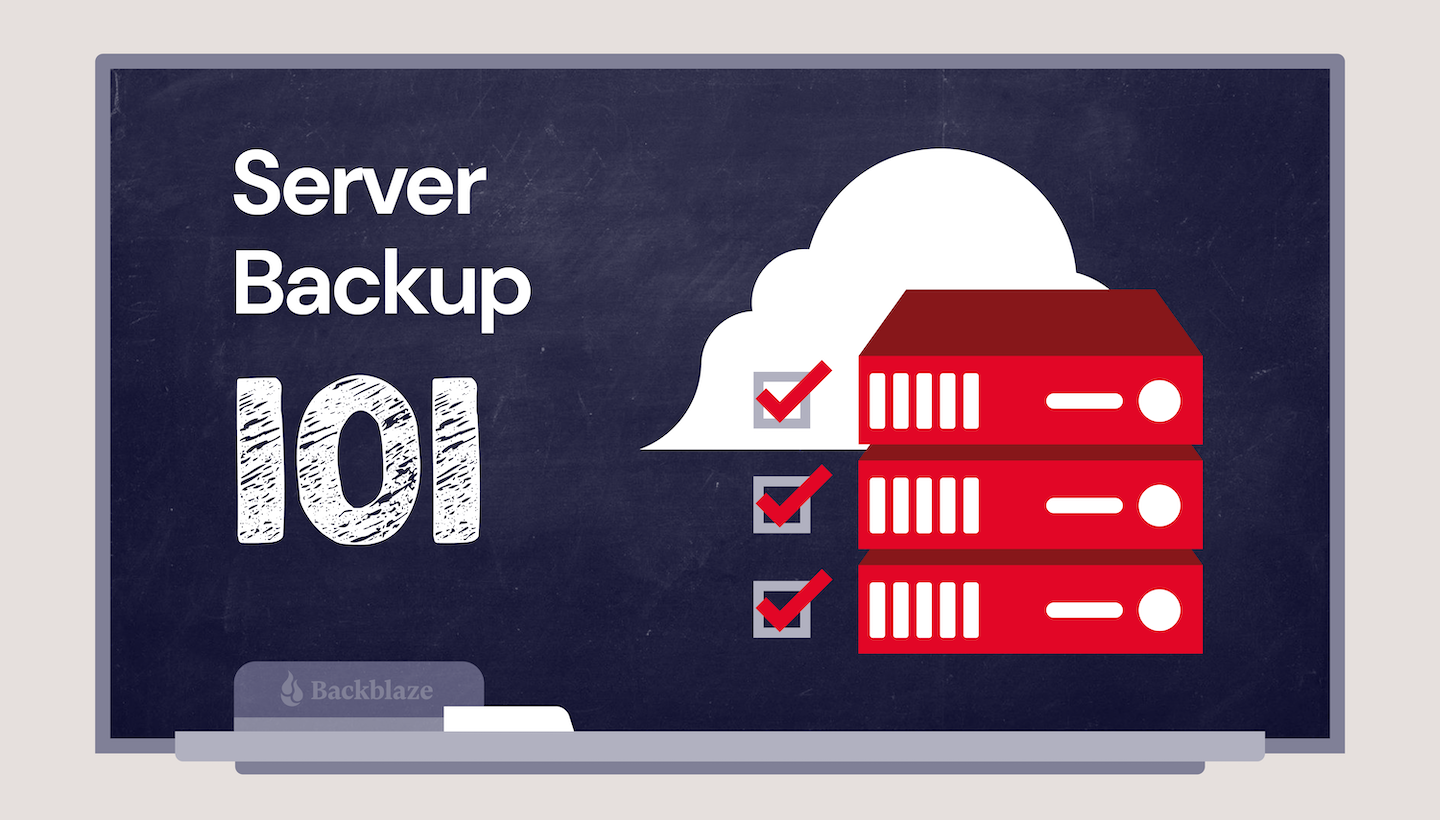 If you're in charge of backups for your company, you know backing up your server is a critical task to protect important business data from data disasters like fires, floods, and ransomware attacks. You also likely know that digital transformation is pushing innovation forward with server backup solutions that live in the cloud.
Whether you operate in the cloud, on-premises, or with a hybrid environment, finding a server backup solution that meets your needs helps you keep your data and your business safe and secure.
This guide explains the various server backup solutions available both on-premises and in the cloud, and how to choose the right backup solution for you. Read on to learn more about choosing the right server backup solution for your needs.
Editor's Note: Product Update
Object Lock users, great news! As of September 2022, you can enable Object Lock on existing Buckets making it far easier to set immutability on all of your data already stored in B2 Cloud Storage—easing your path to enhanced cybersecurity and compliance strategies.
If you have any questions, feel free to browse our Help Articles or reach out to Support.
On-Premises Solutions for Server Backup
On-premises solutions store data on servers in an in-house data center managed and maintained internally. Although there has been a dramatic shift from on-premises to cloud server solutions, many organizations choose to operate their legacy systems on-premises alone or in conjunction with the cloud in a hybrid environment.
Get Your Guide to Server Backup
There are lots of things to consider when you're creating a solid server backup strategy. Use our guide to learn how to safeguard your server data with backups that preserve your information in case of disaster.
LTO/Tape
Linear tape-open (LTO) backup is the process of copying data from primary storage to a tape cartridge. If the hard disk crashes, the tapes will still hold a copy of the data.
Pros:
High capacity.
Tapes can last a long time.
Provides a physical air gap between backups and the network to protect against threats like ransomware.
Cons:
Up-front CapEx expense.
Tape drives must be monitored and maintained to ensure they are functioning properly.
Tapes take up lots of physical space.
Tape is susceptible to degradation over time.
The process of backing up to tape can be time consuming for high volumes of data.
NAS
Network-attached storage (NAS) enables multiple users and devices to store and back up data through a secure server. Anyone connected to a LAN can access the storage through a browser-based utility. It's essentially an extra network strictly for storing data that users can access via its attached network device.
Pros:
Faster to restore files and access backups than tape backups.
More digitally intuitive and straightforward to navigate.
Comes with built-in backup and sync features.
Can connect and back up multiple computers and endpoints via the network.
Cons:
Requires physical maintenance and periodic drive replacement.
Each appliance has a limited storage capacity.
Because it's connected to your network, it is also vulnerable to network attacks.
Local Server Backup
Putting your backup files on the same server or a storage server is not recommended for business applications. Still, many people choose to organize their backup storage on the same server the data runs on.
Pros:
Highly local.
Quick and easy to access.
Cons:
Generally less secure.
Capacity-limited.
Susceptible to malware, ransomware, and viruses.
Including these specific backup destinations, there are some pros to using on-premises backup solutions in general. For example, you might still be able to access backup files without an internet connection using on-premises solutions. And you can expect a fast restore if you have large amounts of data to recover.
However, all on-premises backup storage solutions are vulnerable to natural disasters, fires, and water damage despite your best efforts. While some methods like tape are naturally air-gapped, solutions like NAS are not. Even with a layered approach to data protection, NAS leaves a business susceptible to attacks.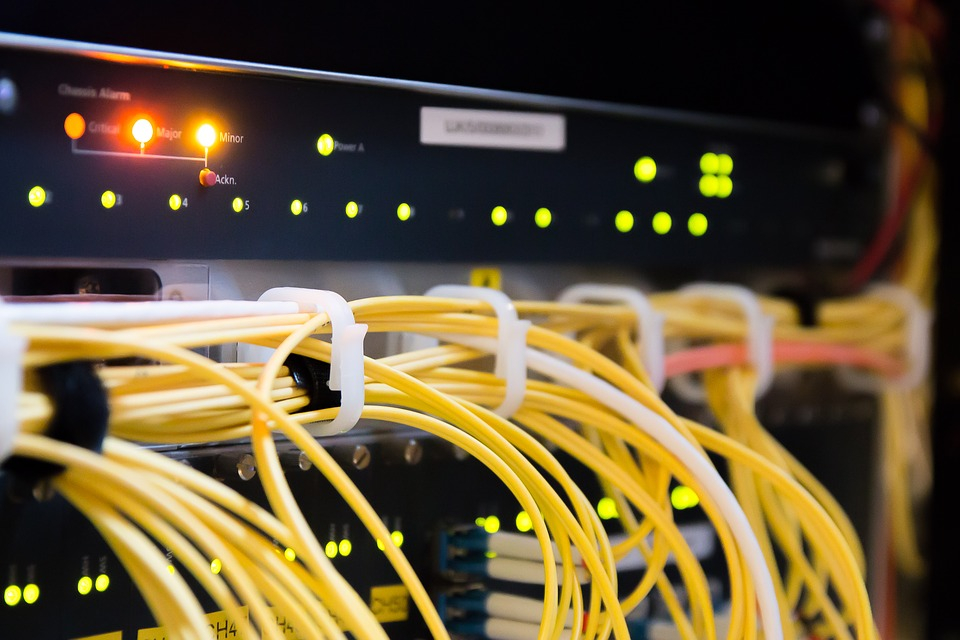 Backing Up to Cloud Storage
Many organizations choose a cloud-based server for backup storage instead of or in addition to an on-premises solution (more on using both on-premises and cloud solutions together later) as they continue to integrate modern digital tools. While an on-premises system refers to data hardware and physical storage solutions, cloud storage lives "in the cloud."
A cloud server is a virtual server that is hosted in a cloud provider's data center. "The cloud" refers to the virtual servers users access through web browsers, APIs, CLIs, and SaaS applications and the databases that run on the servers themselves.
Because cloud providers manage the server's physical location and hardware, organizations aren't responsible for managing costly data centers. Even small businesses that can't afford internal infrastructure can outsource data management, backup, and cloud storage from providers.
Pros
Highly scalable since companies can add as much storage as needed without ever running out of space.
Typically far less expensive than on-premises backup solutions because there's no need to pay for dedicated IT staff, hardware upgrades or repair, or the space and electricity needed to run an on-premises system.
Builds resilience from natural disasters with off-site storage.
Virtual air-gapped protection may be available.
Fast recovery times in most cases.
Cons
Cloud storage fees can add up depending on the amount of storage your organization requires and the company you choose. Things like egress fees, minimum retention policies, and complicated pricing tiers can cause headaches later, so much so that there are companies dedicated to helping you decipher your AWS bill, for example.
Can require high bandwidth for initial deployment, however solutions like Universal Data Migration are making deployment and migrations easier.
Since backups can be accessed via API, they can be vulnerable to attacks without a feature like Object Lock.
It can be tough to choose between cloud storage vs. on-premises storage for backing up critical data. Many companies choose a hybrid cloud backup solution that involves both on-premises and cloud storage backup processes. Cloud backup providers often work with companies that want to build a hybrid cloud environment to run business applications and store data backups in case of a cyber attack, natural disaster, or hardware failure.
If you're stuck between choosing an on-premises or cloud storage backup solution, a hybrid cloud option might be a good fit.
All-in-one vs. Integrated Solutions
When it comes to cloud backup solutions, there are two main types: all-in-one and integrated solutions.
Let's talk about the differences between the two:
All-in-one Tools
All-in-one tools are cloud backup solutions that include both the backup application software and the cloud storage where backups will be stored. Instead of purchasing multiple products and deploying them separately, all-in-one tools allow users to deploy cloud storage with backup features together.
Pros:
No need for additional software.
Simple, out-of-the-box deployment.
Creates a seamless native environment.
Cons:
Some all-in-one tools sacrifice granularity for convenience, meaning they may not fit every use case.
They can be more costly than pairing cloud storage with backup software.
Integrated Solutions
Integrated solutions are pure cloud storage providers that offer cloud storage infrastructure without built-in backup software. An integrated solution means that organizations have to bring their own backup application that integrates with their chosen cloud provider.
Pros:
Mix and match your cloud storage and backup vendors to create a tailored server backup solution.
More control over your environment.
More control over your spending.
Cons:
Requires identifying and contracting with more than one provider.
Can require more technical expertise than with an all-in-one solution, but many cloud storage providers and backup software providers have existing integrations to make onboarding seamless.
How to Choose a Cloud Storage Solution
Choosing the best cloud storage solution for your organization involves careful consideration. There are several types of solutions available, each with unique capabilities. You don't need the most expensive solution with bells and whistles. All you need to do is find the solution that fits your business model and future goals.
However, there are five main features that every organization seeking object storage in the cloud should look out for:
Cost
Cost is always a top concern for adopting new processes and tools in any business setting. Before choosing a cloud storage solution, take note of any fees or file size requirements for retention, egress, and data retrieval. Costs can vary significantly between storage providers, so be sure to check pricing details.
Ease-of-use and Onboarding Support
Adopting a new digital tool may also require a bit of a learning curve. Choosing a solution that supports your OS and is easy to use can help speed up the adoption rate. Check to see if there are data transfer options or services that can help you migrate more effectively. Not only should cloud storage be simple to use, but easy to deploy as well.
Security and Recovery Capabilities
Most object storage cloud solutions come with security and recovery capabilities. For example, you may be looking for a provider with Object Lock capabilities to protect data from ransomware or a simple way to implement disaster recovery protocols with a single command. Otherwise, you should check if the security specs meet your needs.
Integrations
All organizations seeking cloud storage solutions need to make sure that they choose a compatible solution with their existing systems and software. For example, if your applications speak the S3 API language, your storage systems must also speak the same language.
Many organizations use software-based backup tools to get things done. To take advantage of the benefits of cloud storage, these digital tools should also integrate with your storage solution. Popular backup solutions such as MSP360 and Veeam are built with native integrations for ease of use.
Support Models
The level of support you want and need should factor into your decision-making when choosing a cloud provider. If you know your team needs fast access to support personnel, make sure the cloud provider you choose offers a support SLA or the opportunity to purchase elevated levels of support.
Questions to Ask Before Deciding on a Cloud Storage Solution
Of course, there are other considerations to take into account. For example, managed service providers will likely need a cloud storage solution to manage multiple servers. Small business owners may only need a set amount of storage for now but with the ability to easily scale with pay-as-you-go pricing as the business grows. IT professionals might be looking for a simplified interface and centralized management to make monitoring and reporting more efficient.
When comparing different cloud solutions for object storage, there are a few more questions to ask before making a purchase:
Is there a web-based admin console? A web-based admin console makes it easy to view backups from multiple servers. You can manage all your storage from one single location and download or recover files from anywhere in the world with a network connection.
Are there multiple ways to interact with the storage? Does the provider offer different ways to access your data, for example, via a web console, APIs, CLI, etc.? If your infrastructure is configured to work with the S3 API, does the provider offer S3 compatibility?
Can you set retention? Some industries are more highly regulated than others. Consider whether your company needs a certain retention policy and ensure that your cloud storage provider doesn't unnecessarily charge minimum file retention fees.
Is there native application support? A native environment can be helpful to back up an Exchange and SQL Server appropriately, especially for team members who are less experienced in cloud storage.
What types of restores does it offer? Another crucial factor to consider is how you can recover your data from cloud storage, if necessary.
Making a Buying Decision: The Intangibles
Lastly, don't just consider the individual software and cloud storage solutions you're buying. You should also consider the company you're buying from. It's worth doing your due diligence when vetting a cloud storage provider. Here are some areas to consider:
Stability
When it comes to crucial business data, you need to choose a company with a long-standing reputation for stability.
Data loss can happen if a not-so-well-known cloud provider suddenly goes down for good. And some lesser-known providers may not offer the same quality of uptime, storage, and other security and customer support options.
Find out how long the company has been providing cloud storage services, and do a little research to find out how popular its cloud services are.
Customers
Next, take a look at the organizations that use their cloud storage backup solutions. Do they work with companies similar to yours? Are there industry-specific features that can boost your business?
Choosing a cloud storage company that can provide the specs that your business requires plays an important role in the overall success of your organization. By looking at the other customers that a cloud storage company works with, you can better understand whether or not the solution will meet your needs.
Reviews
Online reviews are a great way to see how users respond to a cloud storage product's features and benefits before trying it out yourself.
Many software review websites such as G2, Gartner Peer Insights, and Capterra offer a comprehensive overview of different cloud storage products and reviews from real customers. You can also take a look at the company's website for case studies with companies like yours.
Values
Another area to investigate when choosing a cloud storage provider is the company values.
Organizations typically work with other companies that mirror their values and enhance their ability to put them into action. Choosing a cloud storage provider with the correct values can help you reach new clients. But choosing a provider with values that don't align with your organization can turn customers away.
Many tech companies are proud of their values, so it's easy to get a feel for what they stand for by checking out their social media feeds, about pages, and reviews from people who work there.
Continuous Improvement
An organization's ability to improve over time shows resiliency, an eye for innovation, and the ability to deliver high-quality products to users like you. You can find out if a cloud storage provider has a good track record for improving and innovating their products by performing a search query for new products and features, new offerings, additional options, and industry recognition.
Keep each of the above factors in mind when choosing a server backup solution for your needs.
How Cloud Storage Can Protect Servers and Critical Business Data
Businesses have already made huge progress in moving to the cloud to enable digital transformations. Cloud-based solutions can help businesses modernize server backup solutions or adopt hybrid cloud strategies. To summarize, here are a few things to remember when considering a cloud storage solution for your server backup needs:
Understand the pros and cons of on-premises backup solutions and consider a hybrid cloud approach to storing backups.
Evaluate a provider's cost, security offerings, integrations, and support structure.
Consider intangible factors like reputation, reviews, and values.
Have more questions about cloud storage or how to implement cloud backups for your server? Let us know in the comments. Ready to get started? Your first 10GB are free.