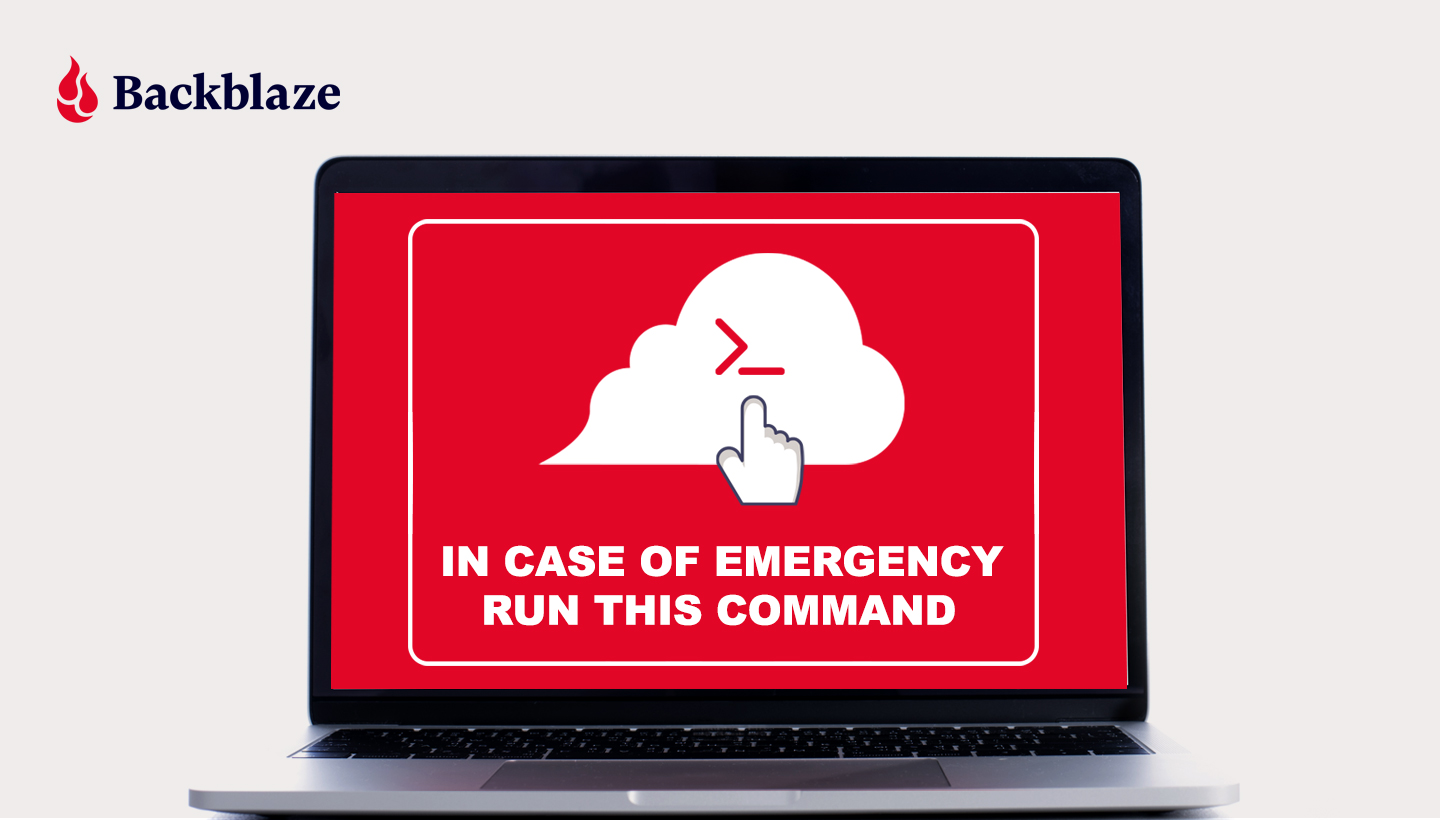 Just before 5 a.m. on May 7, 2021, a ransom note from the DarkSide ransomware syndicate flashed across a Colonial Pipeline Co. employee's computer screen. More than a month later, Joseph Blount, Colonial's CEO, testified before Congress that recovery from the attack was still not complete.
Like most companies, Colonial maintained backups they could use to recover. They eventually did rely on those backups, but not before paying the ransom and attempting to decrypt files using a tool provided by the cybercriminals that was too painfully slow to wait for. The lesson here: Backup is vital as part of a disaster recovery plan, but the actual "recovery"—how you get your business back online using that backup data—is just as important. Few businesses can survive the hit of weeks or months spent offline.
Maybe your backup system is well-established, but the lift of recovery planning is overshadowed by more immediate demands on your team when you're already stretched too thin. Or maybe you've looked into disaster recovery solutions, but they're not right-sized for your business. Either way, if you're using Veeam to manage backups, you can now consider your disaster recovery playbook complete.
Announcing Backblaze Instant Recovery in Any Cloud
We're excited to announce Backblaze Instant Recovery in Any Cloud—an infrastructure as code (IaC) package that makes ransomware recovery into a VMware/Hyper-V based cloud easy to plan for and execute for any IT team.
"Most businesses know that backing up is critical for disaster recovery. But we see time and again that organizations under duress struggle with getting their systems back online, and that's why Backblaze's new solution can be a game-changer."
—Mark Potter, CISO, Backblaze
When you discover a ransomware attack on your network, scrambling to get servers up and running is the last thing you want to worry about. Instant Recovery in Any Cloud provides businesses an easy and flexible path to as-soon-as-possible disaster recovery in the event of a ransomware attack by spinning up servers in a VMware/Hyper-V based cloud.
Teams can use an industry-standard automation tool to run a single command to quickly bring up an orchestrated combination of on-demand servers, firewalls, networking, storage, and other infrastructure in phoenixNAP, drawing data for your VMware/Hyper-V based environment over immediately from Veeam® Backup & Replication™ backups, so businesses can get back online with minimal disruption or expense. Put simply, it's an on-demand path to a rock solid disaster recovery plan.
Below, we'll explain the why and how of this solution, but if you'd like to learn more or ask questions, we're offering a webinar on October 20 at 10 a.m. PST and have a full Knowledge Base article available here.
From 3-2-1 to Immutable Backups to Disaster Recovery
For many years, the 3-2-1 backup strategy was the gold standard for data protection. However, bad actors have become much more sophisticated. It's a bad day for cybercriminals when victims can just restore and move on with their lives, so they started targeting backups alongside production data.
The introduction of Object Lock functionality allowed businesses to protect their backups from ransomware by making them immutable, meaning they are safe from encryption or deletion in case of attack. With immutable backups, you can access a working, uncorrupted copy of your data. But that is only the first step. The critical second step is making that data useful. The time to get back to business after an attack often depends on how quickly backup data can be brought online—more than any other factor. Few businesses can afford to go weeks or months offline, but even with immutable backups, they may be forced to if they don't have a plan for putting those backups to work.
"For more than 400,000 Veeam customers, flexibility around disaster recovery options is essential," said Andreas Neufert, Vice President of Product Management, Alliances at Veeam. "They need to know not only that their backups are safe, but that they're practically usable in their time of need. We're very happy to see Backblaze offering instant restore for all backups to VMware and Hyper-V based cloud offerings to help our joint customers thrive during challenging times."
Disaster Recovery That Fits Your Needs
The most robust disaster recovery plans are built for enterprise customers and enterprise budgets. They typically involve paying for compute functionality on an ongoing basis as an "insurance policy" to have the ability to quickly spin up a server in case of an attack. Instant Recovery in Any Cloud opens disaster recovery to a huge number of businesses that were left without affordable solutions.
For savvy IT teams, this is essentially a cut and paste setup—an incredibly small amount of work to architect a recovery plan. The solution is written to work with phoenixNAP, and can be customized for other compute providers without difficulty.
Just as virtualized environments allow you to pay for processing power as needed rather than provisioning dedicated servers for every part of your business, Backblaze Instant Recovery in Any Cloud allows you to provision compute power on demand in a VMware and Hyper-V based cloud. The capacity is always there from Backblaze and phoenixNAP, but you don't pay for it until you need it.
The code also allows you to implement a multi-cloud, vendor-agnostic disaster recovery approach rather than relying on just one platform—you can spin up a server in any compute environment you prefer. And because the recovery is entirely cloud based, you can execute this recovery plan from anywhere you're able to access your accounts. Even if your whole network is down, you can still get your recovery plan rolling.
IT hero: 1
Ransomware: 0
How It Works and What You Need
Instant Recovery in Any Cloud works through a pre-built code package IT staff can use to create a digital mirror image of the infrastructure they have deployed on-premises in a VMware or Hyper-V based cloud. The code package is built in Ansible, an open-source tool which enables IaC. Running an Ansible playbook allows you to provision and configure infrastructure and deploy applications as needed. All components are pre-configured within the script. In order to get started, you can find the appropriate instructions on our GitHub page.
If you haven't already, you also need to set up Backblaze B2 Cloud Storage as part of a Scale-Out Backup Repository with Immutability in Veeam using the Backblaze S3 Compatible API, and your data needs to be backed up securely before deploying the command.
Check out our step-by-step instructions for more detail and save the code below for future use.
Prepare for an Attack Before Disaster Strikes
With ransomware on the rise, disaster recovery is more important than ever. With tools like Object Lock and Backblaze Instant Recovery in Any Cloud, it doesn't have to be complicated and costly. Make sure your backups are immutable with Object Lock, and keep the Ansible playbook and instructions on hand as part of a bigger ransomware recovery plan so that you're ready in the event of an attack. Simply spin up servers and restore backups in a safe environment to minimize disruption to your business.
If you already have Veeam, you can create a Backblaze B2 account to get started. It's free, easy, and quick, and you can stay one step ahead of cybercriminals.