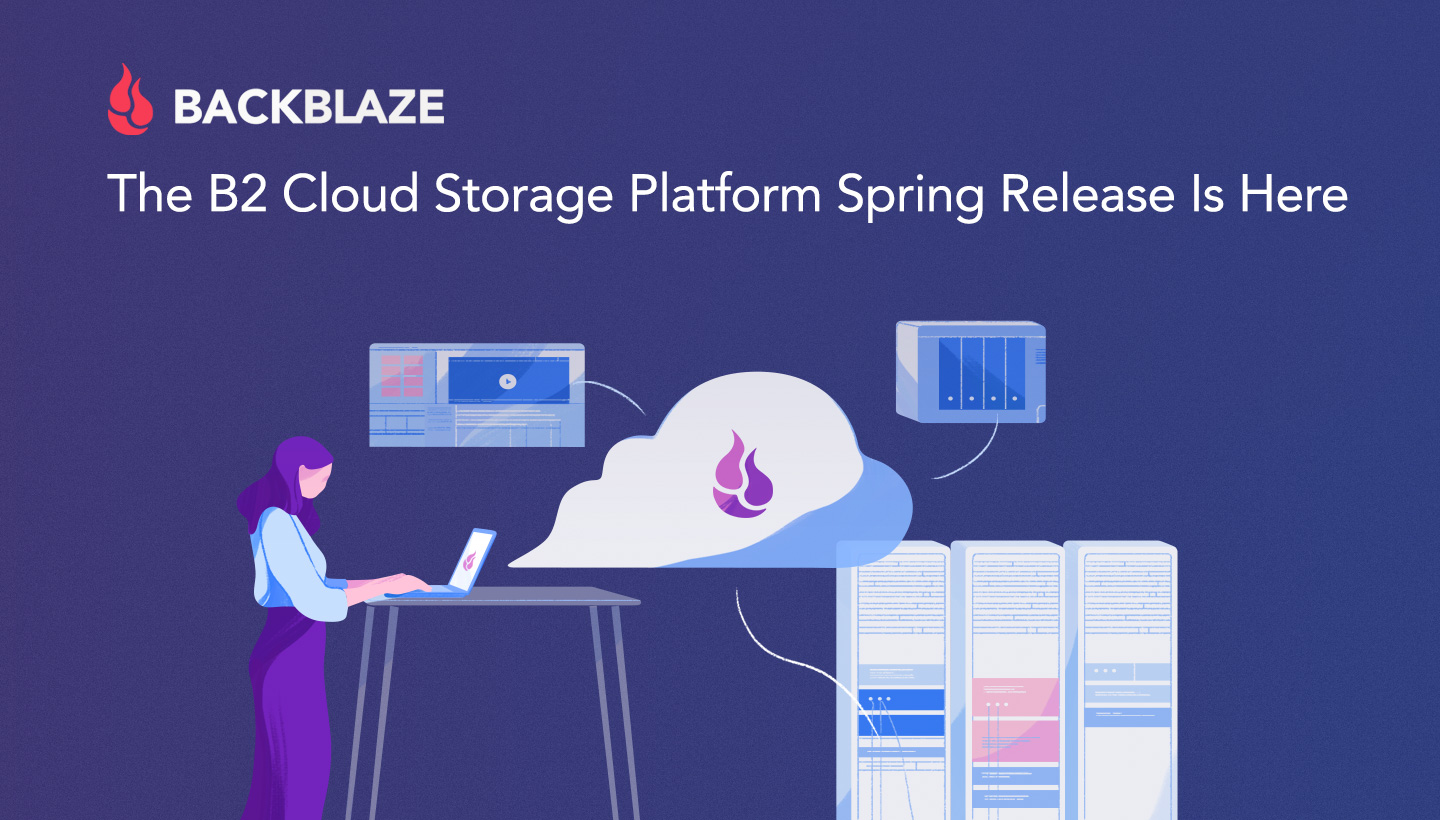 After a winter of hard work within (and outside) Backblaze, we're excited to announce that the B2 Cloud Storage platform spring release is out. We have enhanced our ransomware and security protections, added key new partners, provided performance upgrades, and more.
You'll find a brief summary below of what's in the new release, followed by more details if you'd like to go deeper.
New Features
There's a lot to unpack in the new release—but our overall goal was to add the benefits you needed, while keeping things simple:
S3 Compatible Object Lock: Offers immediate, enhanced protection against ransomware and human errors—with no additional coding needed.
Object Lock Legal Hold: Supports indefinite file holds for compliance and retention requirements—also with no additional coding needed.
Server-side Encryption: Expands protection of data at rest, with different options for those who do and don't wish to take full control of encryption key management.
Cross-Origin Resource Sharing: Enables content in B2 Cloud Storage to be seamlessly yet securely served from other websites.
Mobile Uploads: Adds the ability to upload files directly to B2 Cloud Storage buckets via an iOS or Android device.
Fireball Upgrades: Increases capacity and speed of our data transfer service to streamline moving from on-premises to the cloud.
Platform Enhancements: Includes upgraded capacity and enhancements to provide scale, resilience, availability, and speed.
New and Expanded Partnerships
As a trusted, neutral storage provider, we want to enable you to use your data how you wish. As a result, we have grown a robust ecosystem of thousands of partners that empower you to do more with your data. Here are some of our newest partner highlights:
HashiCorp Terraform: Gives developers the ability to provision and manage B2 Cloud Storage with the ease of their preferred infrastructure as code tool.
Signiant: Provides fast and seamless file transfer services for large media and other data sets via any IP network.
Tape Ark: Supports high volume migration of old corporate tape data to the Backblaze Storage Cloud, regardless of tape type, age, or data format.
Cherry Servers: Delivers open cloud infrastructure and compute, including single tenant bare metal servers for high-end workloads.
Fastly: Offers powerful edge cloud and global content delivery network (CDN) services with zero-egress fees on data pulled from B2 Cloud Storage origin store.
Veeam: Provides off-site storage of virtual, physical, and multi-cloud infrastructures, with simple data tiering to Backblaze for additional storage with immutability.
Facebook: Helps people transfer a copy of their photos and videos from the social media platform to secure, encrypted storage in a matter of clicks.
Arq: (A long-time partner.) Adds native support for Object Lock protection when backing up to Backblaze B2.
Cloudflare: (A long-time partner.) Adds support for enterprise customers to send Logpush data sets in batches to our cloud storage.
And Our Next New Thing
With the spring release, we've also announced we'll introduce a Partner API later this year to enable integrated partners' ability to provision and manage Backblaze B2 storage natively, with no need to create separate accounts for the customer. After all, we love our partners, so helping them to unlock more seamless customer experiences and data management with more astonishing ease is a natural next step. Are you a partner or prospective partner that might want to use this new API? Contact us here.
Get to Know the Platform
B2 Cloud Storage makes storing and using data astonishingly easy. Software developers use it to host digital assets for their applications, content creators rely on it to plug seamlessly into their media-heavy workflows, and IT professionals deploy it to sync and backup systems including servers, NAS, and virtual machines. The S3 compatible storage takes only minutes to onboard, supports countless use cases with a partner ecosystem in the thousands, and is a fraction of the cost of others with no hidden fees or pricing tiers. You can get going now with 10GB free.
Or join us on June 16 at 10 a.m. for an interactive webinar about the B2 Cloud Storage platform and its new spring release to learn and ask questions about how you can best harness the platform for your business. Register here.
Click Down Details on Spring Release Features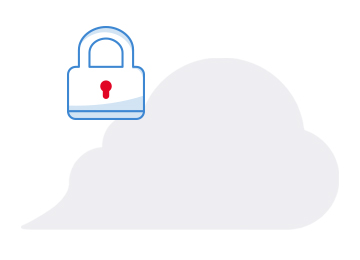 Extended Ransomware and Security Protections
Object Lock
S3 Compatible Object Lock brings enhanced protection against the worst effects of ransomware (and unintended deletions) to any customer using the Backblaze S3 Compatible API, with no additional coding necessary.
Backblaze's Veeam Ready-Object with Immutability qualification was announced in October of 2020, giving Veeam software customers the peace of mind of virtual air-gapped backups in just two clicks. Our spring release now extends object locking benefits to any customers using the S3 Compatible API protocol, with an added ability to enable Object Lock within the web UI.
Object Lock is simple to use, but hard (for bad actors) to defeat. Locked files can be read as normal, yet they cannot be deleted, encrypted, or otherwise modified during the lock period. For security purposes, not even an account admin can shorten the lock period after it's been set.
Object Lock Legal Hold
Object Lock Legal Hold is a derivation of Object Lock that aids organizations in satisfying their data retention and/or compliance requirements by preventing designated files from being deleted or overwritten indefinitely. This can also allow for storage buckets to be set up to support organizations' compliance rules automatically.
Similar to S3 Compatible Object Lock, the Legal Hold feature does not require additional coding for those using our S3 Compatible API. What's unique and different here is that the immutability period is not predefined—rather, it remains in place until a person with data admin privileges removes it.
Server-side Encryption
Server-side encryption offers easy encryption at rest for those customers who seek an additional layer of protection, or need it to satisfy relevant compliance requirements and/or industry standards, such as the Health Insurance Portability and Accountability Act (HIPAA) and Payment Card Industry Data Security Standard (PCI DSS).
Backblaze B2 supports two modes of SSE, both using an extensively tested and widely trusted block cipher, 256-bit Advanced Encryption Standard (AES-256), to encrypt your data at rest:
SSE-B2: Backblaze manages the data and the encryption keys, similar to Amazon S3's SSE-S3 offering, for organizations that seek encryption benefits without responsibilities for key management.
SSE-C: Backblaze encrypts each file using a unique encryption key that the customer manages, for organizations that seek encryption benefits and wish to maintain encryption key control.
Cross-Origin Resource Sharing
S3 Compatible Cross-Origin Resource Sharing (CORS) offers S3 Compatible API users an approach for easily serving media and other content on websites directly from B2 Cloud Storage with no additional coding—so site owners can build and deliver the seamless user experiences they envision while saving their development teams hours and money by reducing maintenance costs and code complexity.
CORS use cases span a range, starting with the most basic, that many site owners will appreciate. For example, consider the scenario of wanting to serve a custom web font from your B2 Cloud Storage bucket. Most modern browsers will require a preflight check for loading the font. By configuring the CORS rules in that bucket to allow the font to be served from Backblaze B2, you will be able to use your custom font seamlessly across your domains from a single source.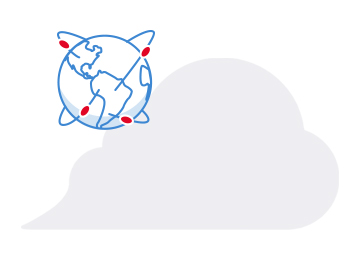 Easier Ingest and Transfer
Mobile Uploads
Mobile uploads for Backblaze B2 means users of our iOS or Androidmobile app can now upload files directly from their device to their B2 Cloud Storage buckets.
For people who routinely generate or receive files on mobile, this means you'll now be able to copy them directly to the safety of your go-to Backblaze B2 account, without delay and without needing to go through intermediary software. For media & entertainment pros who shoot raw footage on powerful smart devices like the iPhone 12 Pro, this function can ease the process of sharing and protecting data in situations when you're away from on-set storage options.
Fear not, Android users—we love our Android devices, too, and will soon be extending mobile upload support to these devices.
Fireball Upgrades
Fireball upgrades now make it faster than ever to transfer large data sets and media libraries from on-premises storage to the Backblaze Storage Cloud. We increased capacity for the rapid ingest service from 70TB to 96TB and connectivity speed from 1 Gb/s to 10 Gb/s.
For those who have used this service before, you'll find it is still drop-dead simple: Data is secure and encrypted during the transfer process, and you gain the benefits of the cloud without having to navigate the constraints (and sluggishness) of internet bandwidth. What's more, we're still happy to send you two, or three, or more Fireballs as needed—you can order whatever you need right from your Backblaze B2 Cloud Storage account.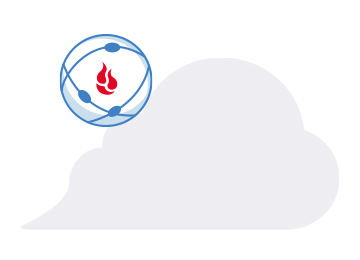 Platform Enhancements
Building on the above, Backblaze grew storage capacity by 65% since January of 2020 to help support practically unlimited scaling among current and future customers. In line with this growth, as well as the increasing breadth of use cases B2 Cloud Storage can support, the service has also expanded API servers and carried out a range of network enhancements to provide scale, resilience, availability, and speed to enable seamless support for customers.
Try B2 Cloud Storage Today
All of the new features in the spring platform release are available today to existing and new B2 Cloud Storage customers. Get started for free and try them out for yourself.