This post was originally published on February 18, 2021 and has been updated to reflect the newest functionality releases for Backblaze Mobile users on both iOS and Android.
Ready to update now? Go to Google Play or the App Store to run updates or download the Backblaze app.
December 20, 2022: Mobile 6.0 Is Available
Today, we're announcing the arrival of Backblaze Mobile 6.0 featuring an enhanced visual experience, authentication improvements, bug fixes, and many design updates. Check out the specifics below.
What's New in Backblaze Mobile 6.0?
Backblaze Mobile 6.0 features an overhauled visual experience (so fresh, so clean!).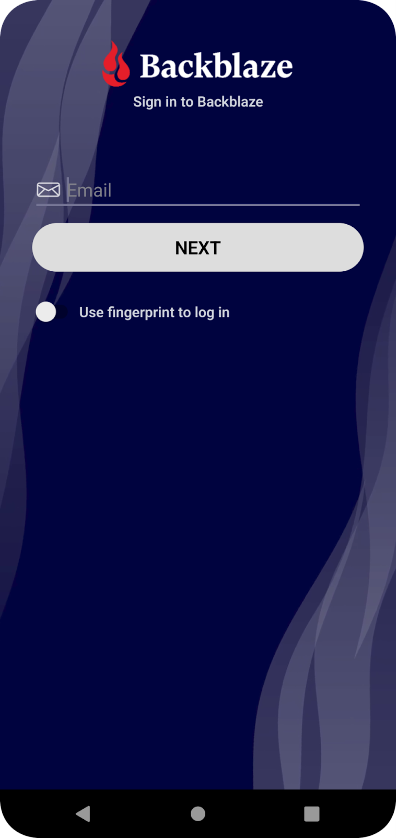 The update also features authentication enhancements for both iOS and Android. We've made it easier to log in and opt to see your password in plain text as you enter it. We've also optimized the stability of our mobile login flow.
iOS Updates
Design updates:

Redesigned login and settings screens, updated icons, and improved upload/download progress animations.

Login updates:

Email and password now appear on the same screen when logging in, and you can choose to see your password in plain text as you enter it. 

Viewing and previewing files:

You can now view downloaded files in full-screen mode on iPhones as well as iPads.

SwiftUI is here:

Much of the iOS code has been migrated to use SwiftUI and The Composable Architecture. 

Bug fixes and performance improvements:

A lot has been tightened up under the hood, including fixing a file download timeout issue and progress messaging display issues.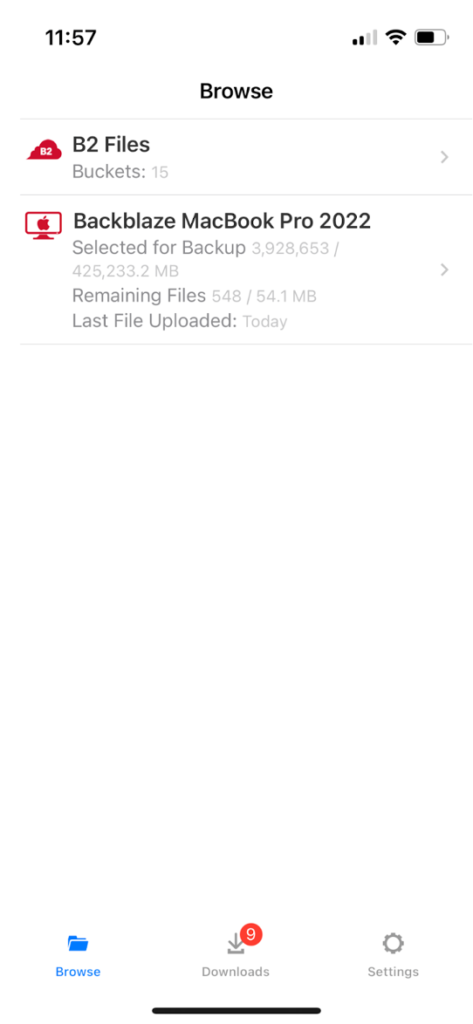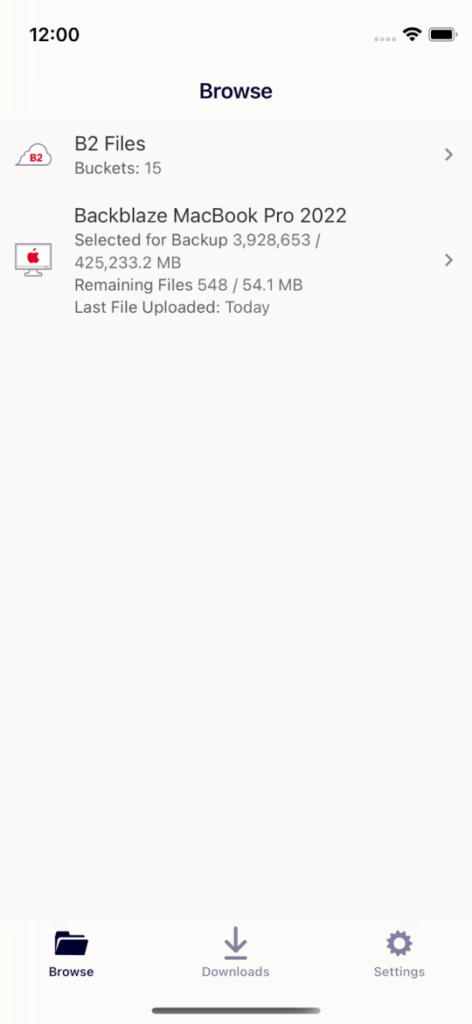 Android Updates
Design updates:

A fresh UI and navigation experience comes courtesy of updated material libraries.

Navigation and controls:

We've also advanced the Android navigation bar, scrollable header and footers, and updated gesture controls for a better Android experience. You can now also see the file path for any file uploaded to Computer Backup or B2 Cloud Storage files.

Edit mode and selection capabilities:

Navigation and maneuvering inside of edit mode for files, buckets, folders, and downloads has also been improved. We've also added multiselection capabilities and swipe-to-delete functionality.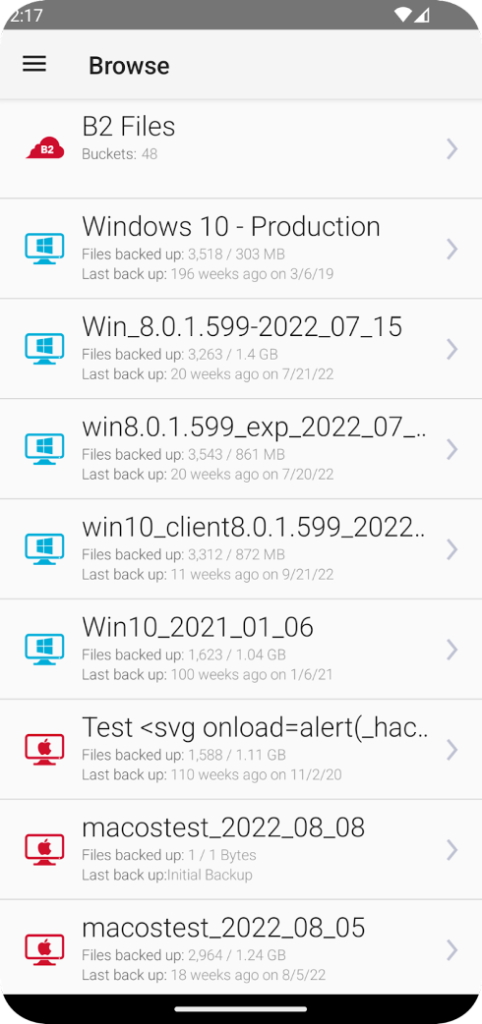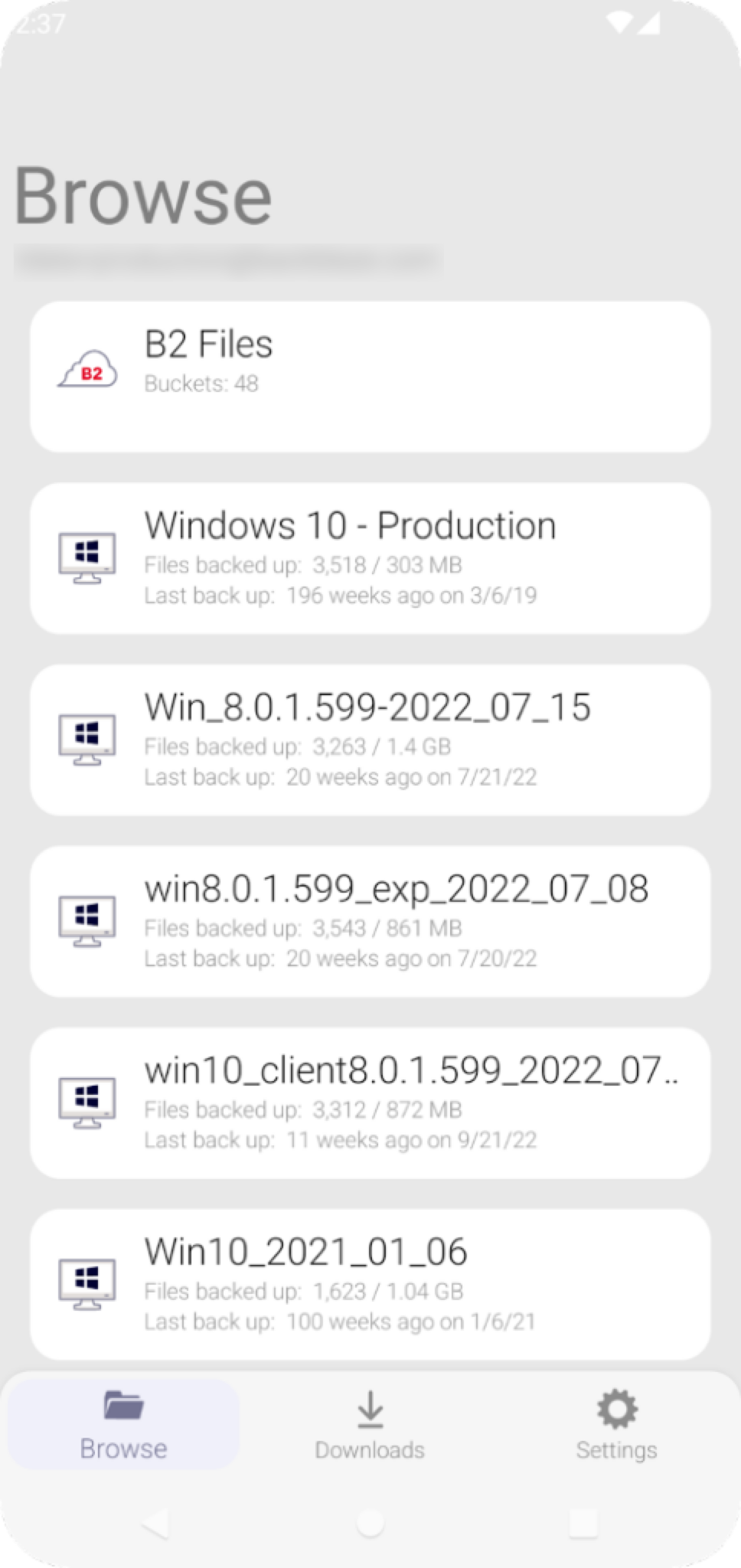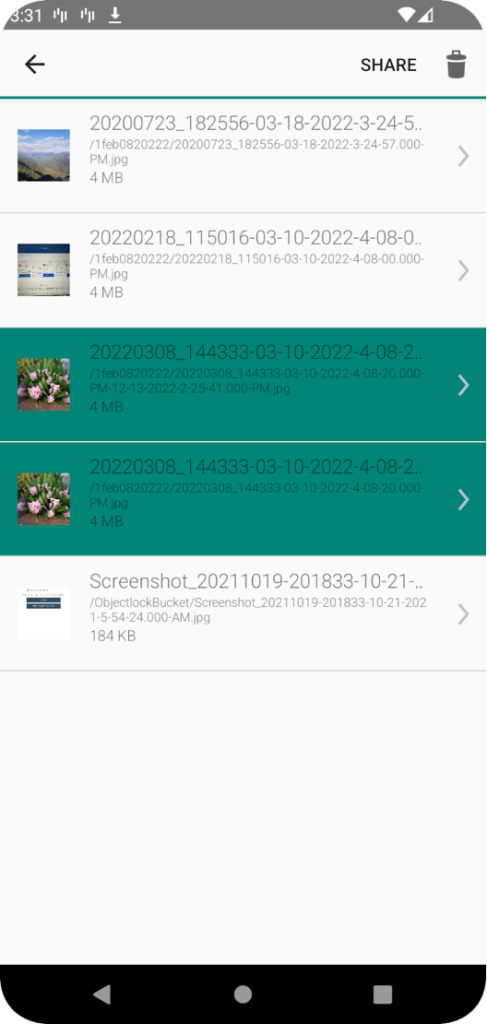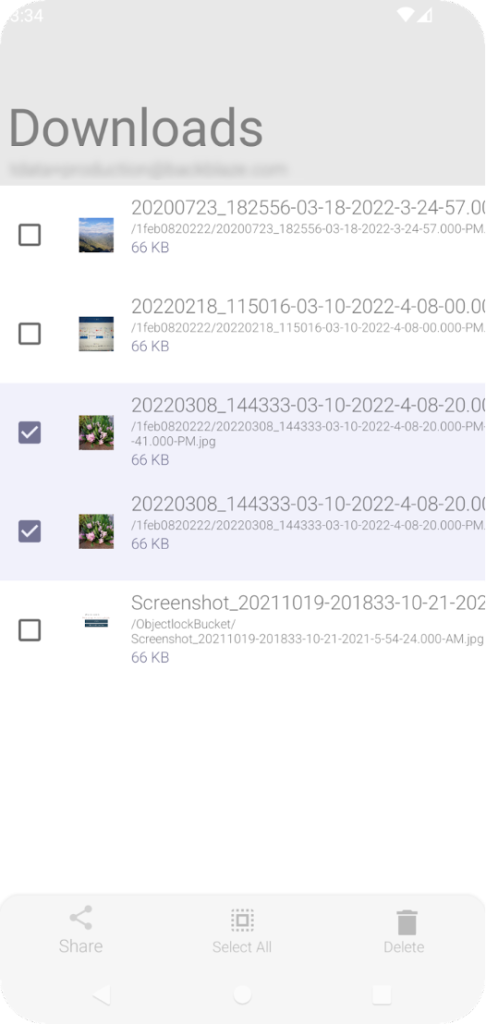 Backblaze Mobile 6.0 Available Now: Download Today
To get the latest and greatest Backblaze Mobile experience, update your apps or download them today on Google Play or the App Store.
March 28, 2022: Added Folder Creation
Backblaze Mobile users on iOS and Android devices can now create folders directly on their devices with our latest app update. The update is generally available the week of March 27, 2022 for both iOS and Android platforms.
The functionality expands on previous releases to allow users to more easily work from their mobile devices. 
November 30, 2021: Added Bucket Creation and Bucket, Folder, and File Deletion
With this update, Backblaze Mobile users on iOS and Android devices can create buckets and delete buckets, folders, and files directly on their devices.
If you routinely work from your mobile device, this means you'll be able to better manage your cloud storage while you're away from your workstation. For media and entertainment pros who regularly shoot images and footage on powerful smart devices, for example, this functionality allows you to create buckets for new projects from the field. And if you need to delete a bucket, file, or folder, you can do that on the go, too. With this functionality at your fingertips, you can focus on shooting, producing, and doing more with ease rather than waiting until you're back at your desktop or laptop to handle organizational tasks.
The update also included bug fixes and an upgrade to Android 11.
Older Releases
In case you missed the last few releases, Backblaze Mobile allows iOS and Android users to preview and download content through the app and upload files directly to Backblaze B2 Cloud Storage buckets.