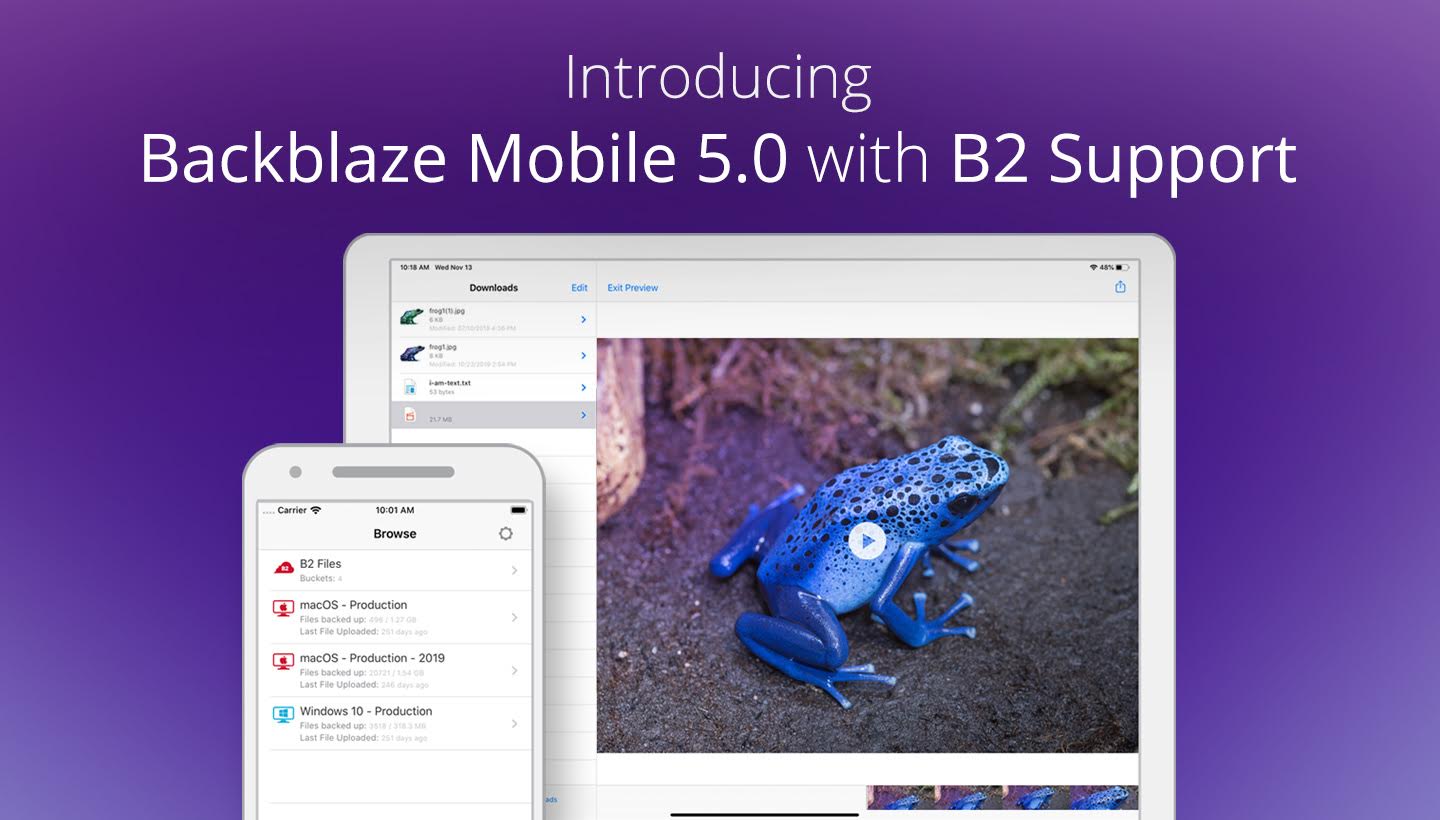 We're updating our iOS and Android apps! Starting today, B2 users will be able to access data stored in B2 Cloud Storage through Backblaze Mobile. For years, our mobile apps have allowed our personal users to access all of their backed up data on the go. With version 5.0, we're now enabling the same access for B2 users to do the same!
What's New in Backblaze Mobile 5.0
B2 Access
B2 Cloud Storage support has been added. If you have B2 enabled on your Backblaze account, you can now access your B2 buckets, browse files inside the buckets, and download them to your mobile device. Once downloaded, you can view, work with, and share them like you would any other file on your mobile device or tablet.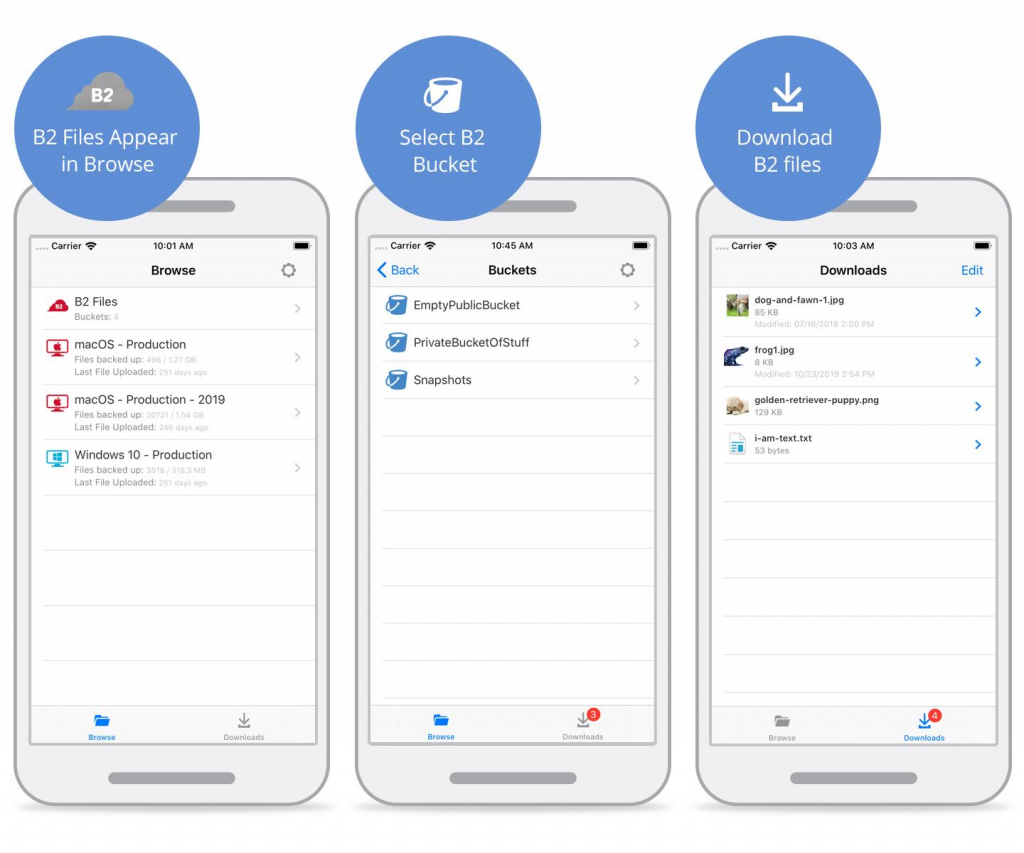 Reducing Limits
Whether it's a video that you want to show off, or a large presentation—you can now download it to your device without worrying about most file sizes. The only things to keep in mind are the available space on your device and your mobile data charges if you're not on a WiFi connection! The file size limits have been bumped up to 5GB for your Personal Backup data, and uncapped if you are downloading B2 Cloud Storage files.
Smoother Experience
We've improved the apps, making them more performant and efficient—whether you're using a brand new phone or a hand-me-down. We've also updated the apps to provide a better experience on tablets and larger devices—including updating the preview screen to make things even easier.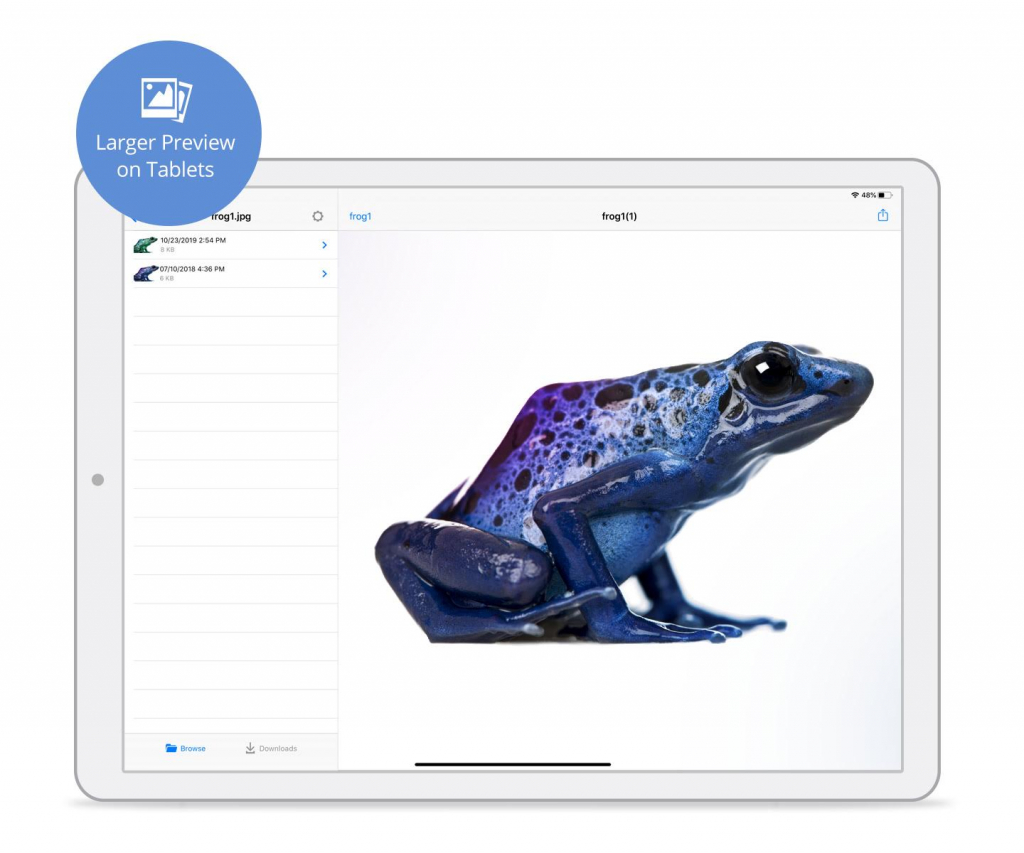 Available Now
To get the latest and greatest Backblaze Mobile experience, update your apps or download them from your local app stores today on Google Play or the App Store.