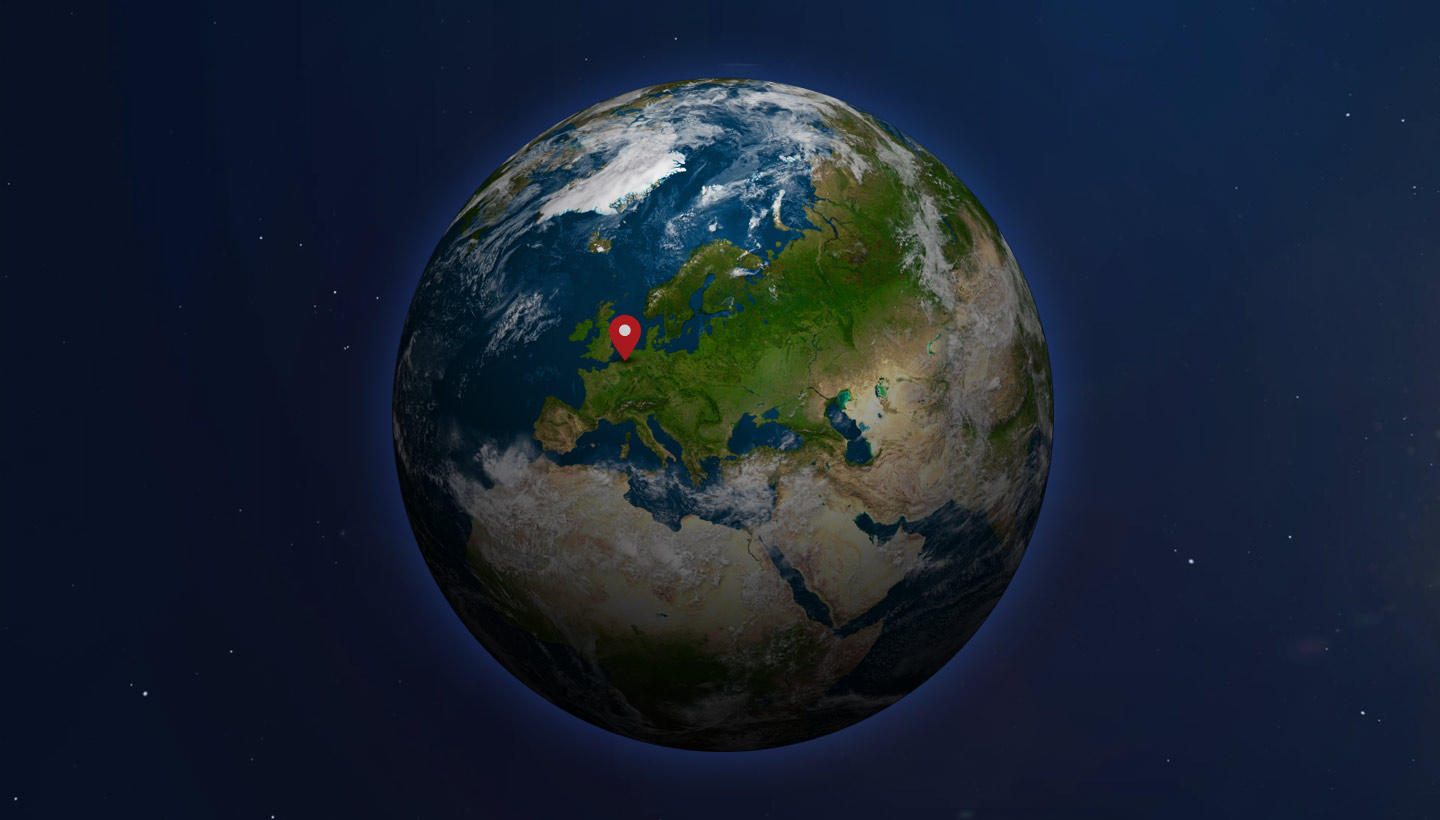 This is the fourth in a series of posts cataloging our search across Europe for the site of our fourth data center.
Imagine a globe spinning (or simply look at the top of this blog post). When you start out on a data center search, you could consider almost any corner of the globe. For Backblaze, we knew we wanted to find an anchor location in the European Union. For a variety of reasons, we quickly narrowed in on Amsterdam, Brussels and Dublin as the most likely locations. While we were able to generate a list of 40 qualified locations, narrowed it down to ten for physical visits, and then narrowed it yet again to three finalists, the question remained: How would we choose our ultimate partner? Data center searches have changed a lot since 2012 when we circulated our RFP for a previous expansion.
The good news is we knew our top line requirements would be met. Thinking back to the 2×2 that our Chief Cloud Officer, Tim Nufire, had drawn on the board at the early stages of our search, we felt good that we had weighed the tradeoffs appropriately.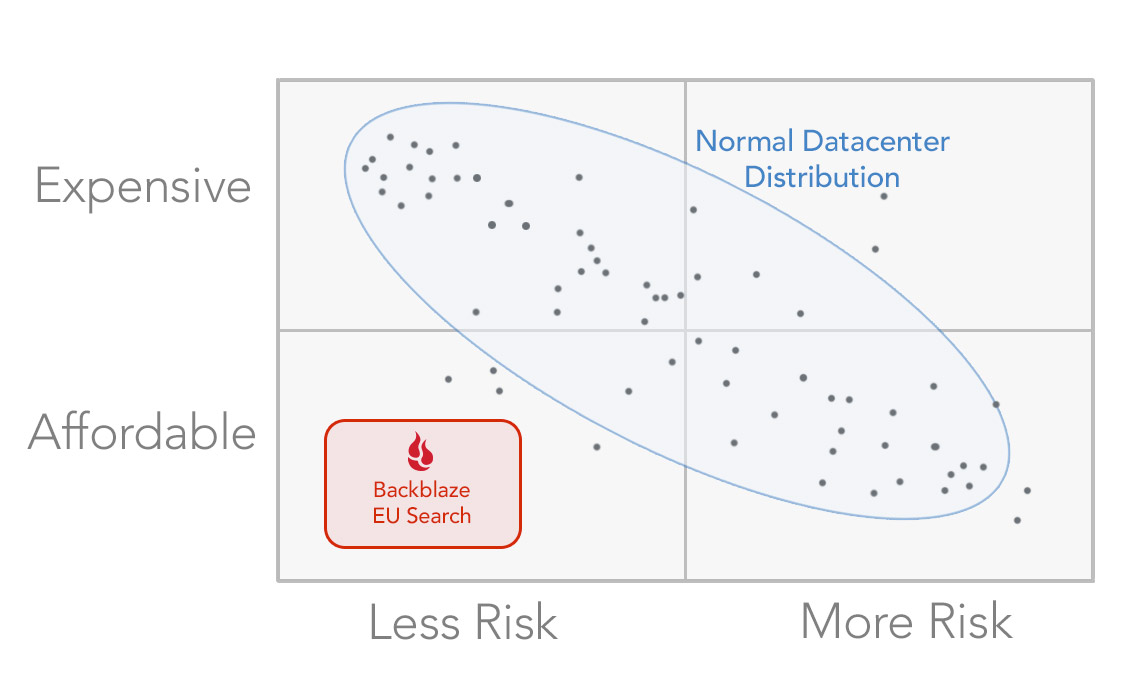 Similarly to hiring an employee, after the screening and the interviews, one runs reference checks. In the case of data centers, that means both validating certain assertions and going into the gory details on certain operational capabilities. For example, in our second post in the EU DC series, we mentioned environmental risks. If one is looking to reduce the probability of catastrophe, making sure that your DC is outside of a flood zone is generally advisable. Of course, the best environmental risk factor reports are much more nuanced and account for changes in the environment.
To help us investigate those sorts of issues, we partnered with PTS Consulting. By engaging with third party experts, we get dispassionate, unbiased, thorough reporting about the locations we are considering. Based on PTS's reporting, we eliminated one of our finalists. To be clear, there was nothing inherently wrong with the finalist, but it was unlikely that particular location would sustainably meet our long term requirements without significant infrastructure upgrades on their end.
In our prior posts, we mentioned another partner, UpStack. Their platform helped us with the sourcing and narrowing down to a list of finalists. Importantly, their advisory services were crucial in this final stage of diligence. Specifically, UpStack brought in electrical engineering expertise to give us a deep, detailed assessment of the electrical mechanical single line diagrams. For those less versed in the aspects of DC power, that means UpStack was able to go into incredible granularity in looking at the reliability and durability of the power sources of our DCs.
Ultimately, it came down to two finalists:
DC 3: Interxion Amsterdam
DC 4: The pre-trip favorite
DC four had a lot of things going for it. The pricing was the most affordable and the facility had more modern features and functionality. The biggest downsides were open issues around sourcing and training what would become our remote hands team.
Which gets us back to our matrix of tradeoffs. While more expensive than DC three, Interxion facility graded out equally well during diligence. Ultimately, the people at Interxion and confidence in the ability to build out a sturdy remote hands team made the choice of Interxion clear.
Looking back at Tim's 2×2, DC four presented as financially more affordable, but operationally a little more risky (since we had questions about our ability to effectively operate on a day to day basis).
Interxion, while a little more financially expensive, reduced our operational risks. When thinking of our anchor location in Europe, that felt like the right tradeoff to be making.
Ready, Set, More Work!
The site selection only represented part of the journey. In parallel, our sourcing team has had to learn how to get pods and drives into Europe. Our Tech Ops & Engineering teams have worked through any number of issues around latency, performance, and functionality. Finance & Legal has worked through the implications of having a physical international footprint. And that's just to name a few things.
If you're in the EU, we'll be at IBC 2019 in Amsterdam from September 13 to September 17. If you're interested in making an appointment to chat further, use our form to reserve a time at IBC, or drop by stand 7.D67 at IBC (our friends from Cantemo are hosting us). Or, if you prefer, feel free to leave any questions in the comments below!