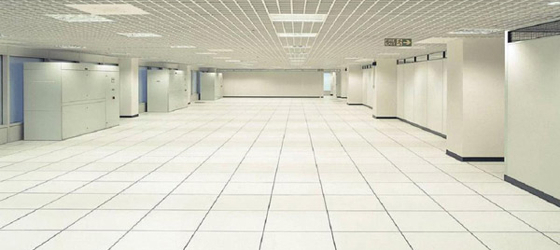 40 petabytes of data takes up a lot of room. Those little ones and zeroes that make up your photos, videos, spreadsheets—your digital life—that we backup online for you are adding up. We started out nearly five years ago with 20 terabytes of data storage. Shortly after that, we signed the deal for our first quarter-cabinet in our current data center and we have steadily added more and more cabinets. Each full cabinet has 8-10 Storage Pods and when you do the math, we now have about 40 petabytes of storage. Growth is good.
So we are looking for another data center. We've created and issued an RFP (Request for Proposal) to get the process going. It's a fairly short document—eight pages—which outlines our requirements. And what do we need in a data center? Here are a few things…
Space: Air conditioned, clean, raised floor for up to 225 cabinets. Hey, we provide unlimited data storage, so we need lots of space.
Network/Bandwidth: Multi-vendor 10Gb redundant symmetric connections—we don't throttle backup speeds, so big pipes are mandatory.
Power: Each cabinet requires a 30 AMP 208Volt circuit, which powers 8-10 Storage Pods in each cabinet.
Physical security: Access controls, CCTV, good location, fences and barriers, manned patrols, etc.
Amenities: Space for Guido, parking, storage, loading dock, and free back massages (just kidding, but it doesn't hurt to ask).
Providers must provide documentation on their SSAE 16 or "SAS 70 type II" status. A LEED certified facility is desired. Of course, we want a reputable provider with a proven history of providing stellar service.
Backblaze has grown from a commitment of just a quarter of a cabinet to committing to up to 225 cabinets—an increase by 1,000 times—and we are looking for a great partner to work with us.
We want to start using our new data center in December. It's aggressive, but we believe it can be done. If you are interested in being our next data center provider, you can download and view the RFP to learn how to submit your proposal—but act now as initial responses are due on Aug 20th.