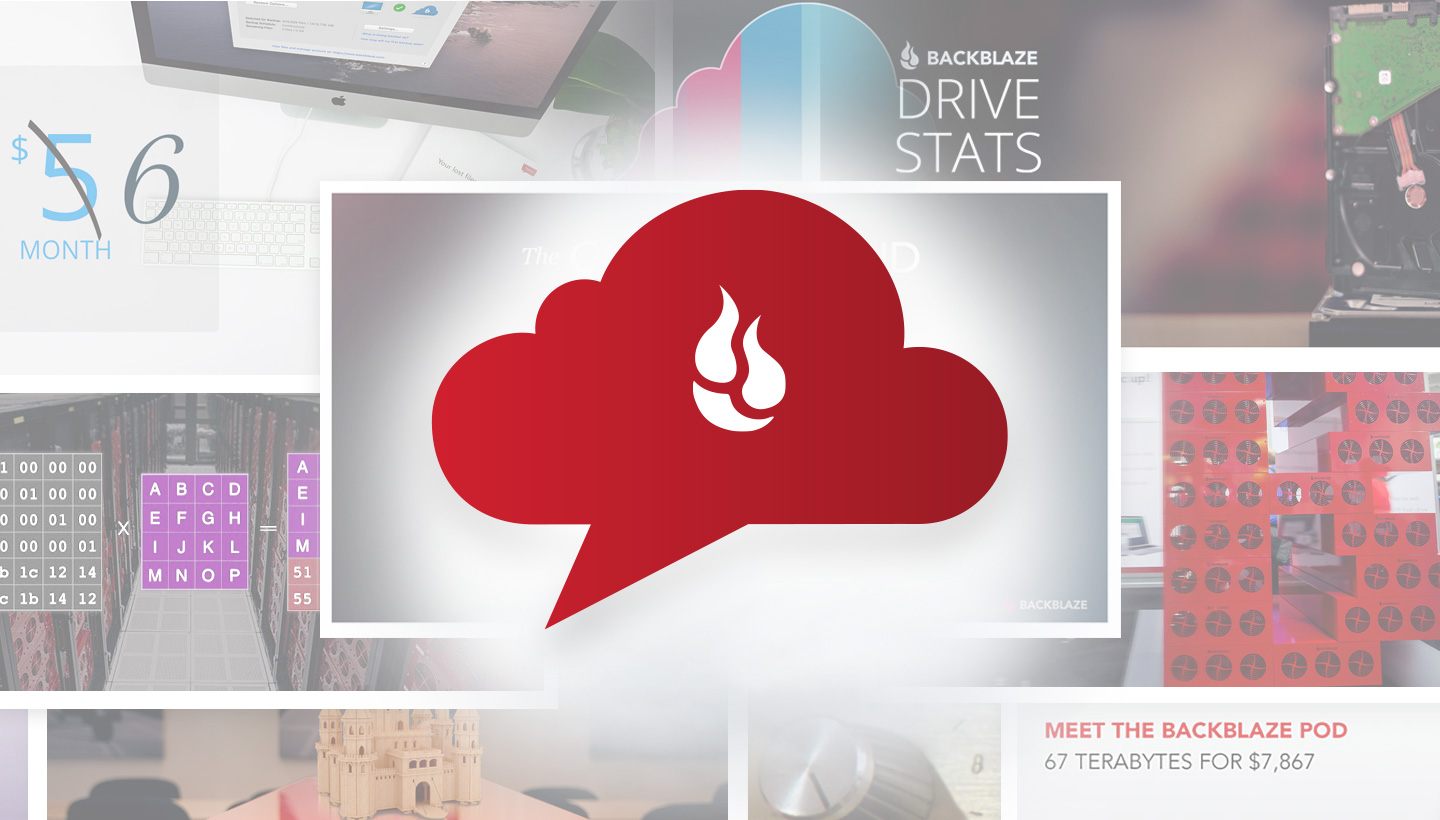 Last week I wrote about the struggle I had backing up photos while on my honeymoon. I had a few thoughts for how I would solve the issue in the future, but did not find any ideal solutions and said I would update the blog post if anyone emailed me with good tips.
With feedback from 21 individual people (mostly photographers), I think I have a grasp on possible solutions.
Backup to a Hard Drive Device
Most people suggested some hard drive backup. These devices take a memory card and copy the photos to the built-in hard drive. The complete set of devices:
Digital Foci
Epson P-3000/6000/7000
Jobo
Nexto DI
Sanho HyperDrive
Vosonic
Wolverine
Xs-Drive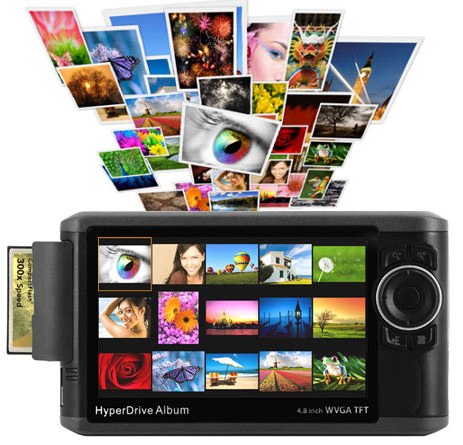 All of these devices perform effectively the same function. The main differences are:
Is there a screen to view the photos?
How much space is available on the hard drive?
How much does it cost?
Below is my summary of these items for each of these products.
The companies also try to differentiate the devices on a variety of other features:
File transfer speed
USB 2.0 support
Zoom, rotate, delete
Screen size, quality
Ability to save videos/music
Tethering (save directly from camera)
Number of cards that can be inserted at one time
Size, weight
Maximum size of an individual file
For your specific needs, consider whether these other items are important.
Which one of these is the best? I don't know and I'm sure it depends on what you're optimizing. However, based purely on the sample of responses I got, the HyperDrive received the most kudos, with the Epson and Digital Foci models tied for second.
Backing Up SD-to-SD
Having said all of that… One person actually found exactly what I wanted: an SD-to-SD card backup, the iMONO HD-2400 sold by USB Geek.
It copies one SD card to another, is fairly small, battery powered, and costs just $22.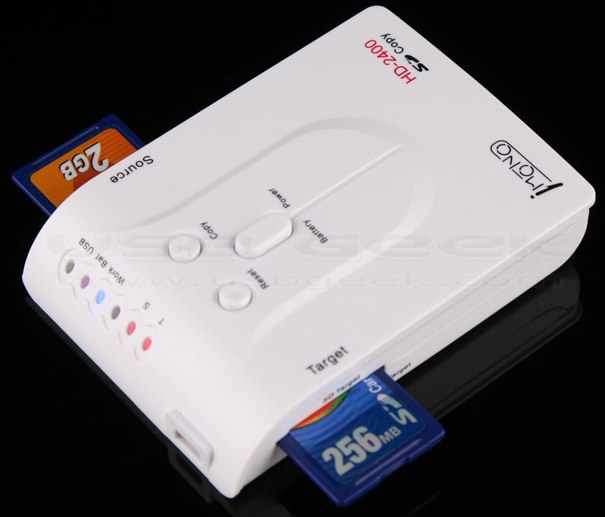 One thing I do worry about with the device is mistakenly copying the blank SD card onto the full one. I'm hoping the device has some protection against that or at least makes it really obvious which way the copy is going.
I just ordered one now and will let you know how well it works when I get it.
Backup to SD Card vs. to hard Drive
I love the back-up-to-hard-drive devices above. Many of them look sleek, store all the photos you could take on a yearlong trip around the world, and allow you to preview and work on the files as you go. For many people these devices are lifesavers.
However, while traveling, keeping these devices in the same bag as your camera means that your photos are not fully protected. If they were backed up online, fantastic, but the whole issue here was that I wanted to travel without a laptop and not have to worry about finding a blistering fast internet connection. Thus, having a card-to-card backup where I send one of the cards home periodically means losing my bag will not cost me my data.
Either way—it's great to see that there are some options. Stay tuned for my review of the iMono device.