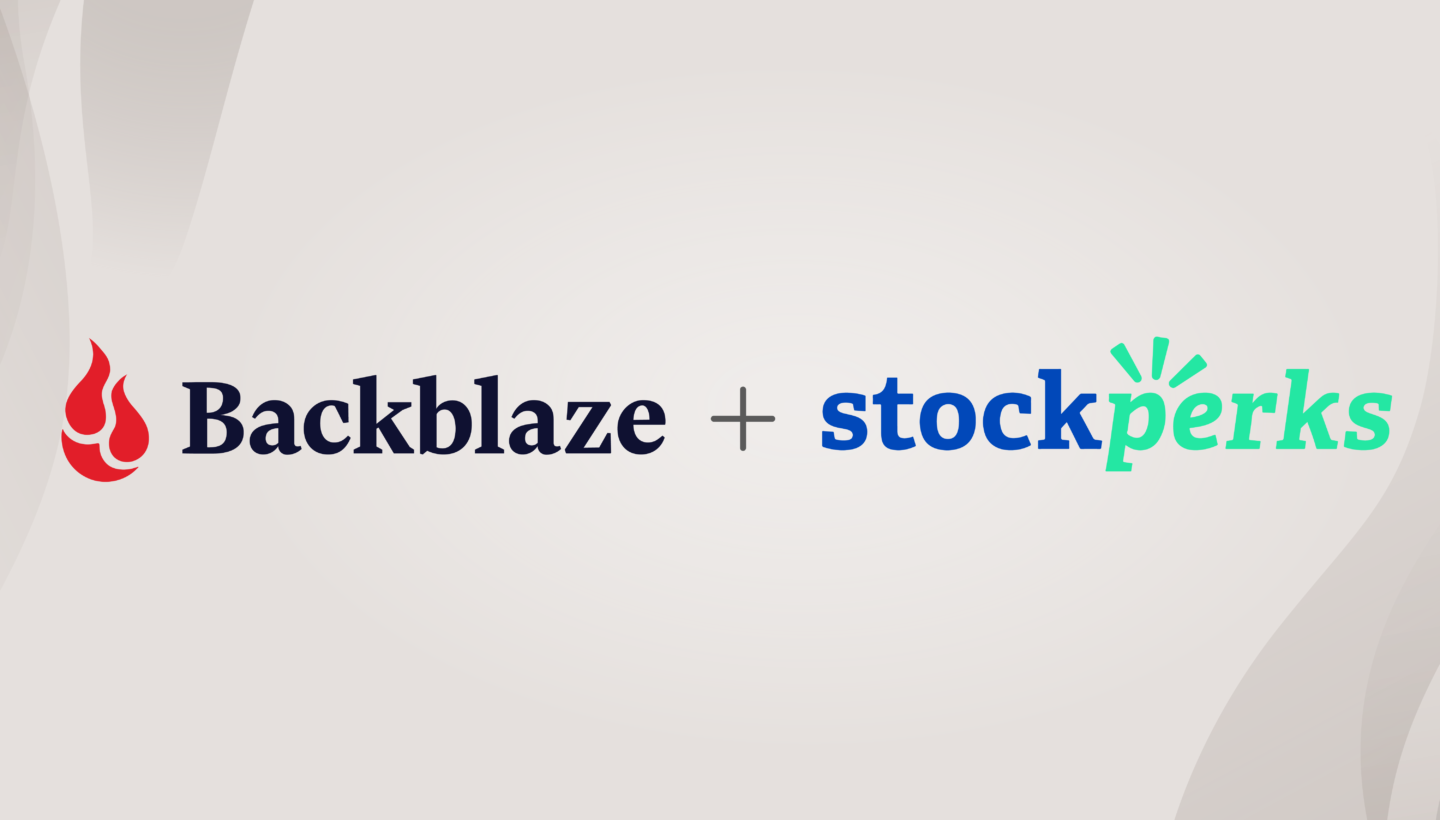 At Backblaze, we're deeply thankful to the communities that have helped us learn and grow over the past 15 years. From our customers, to our partners, to all of our blog readers and social followers—Backblaze wouldn't be the same without these folks. Over the years we've been able to thank our community with giveaways, events, and even Storage Pods. Which is why we're excited to announce a new perks program for one of our newest communities: shareholders.
Backblaze Launches Program to Reward Investors
Since our IPO on November 11 of 2021, we've been buoyed by the support and commitment of individual investors and today we're launching a program to thank them by adding some additional perks to being a BLZE stockholder.
We've partnered with Stockperks to launch a program that offers the following benefits to investors:
For current holders of 1+ shares: You'll receive a sticker pack to outfit your laptop, car, or any other flat surface with fresh branding from Backblaze.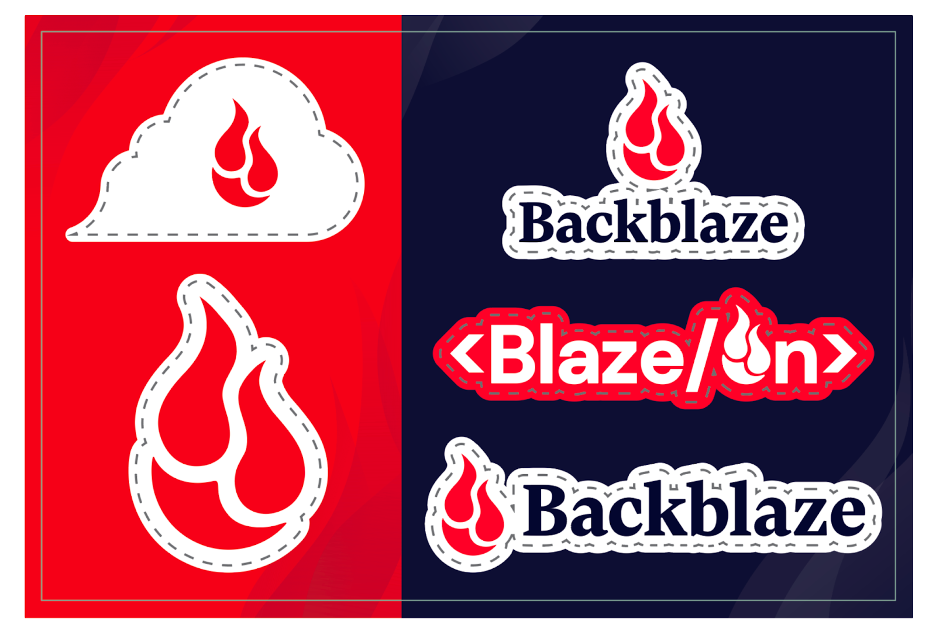 For 10 shares or more, held for at least 1 month, investors can access one of the following discounted Backblaze products:
For 50 shares or more, held for at least one month: You'll receive a hat with a custom leather patch of the Backblaze logo on the front and our wordmark on the back.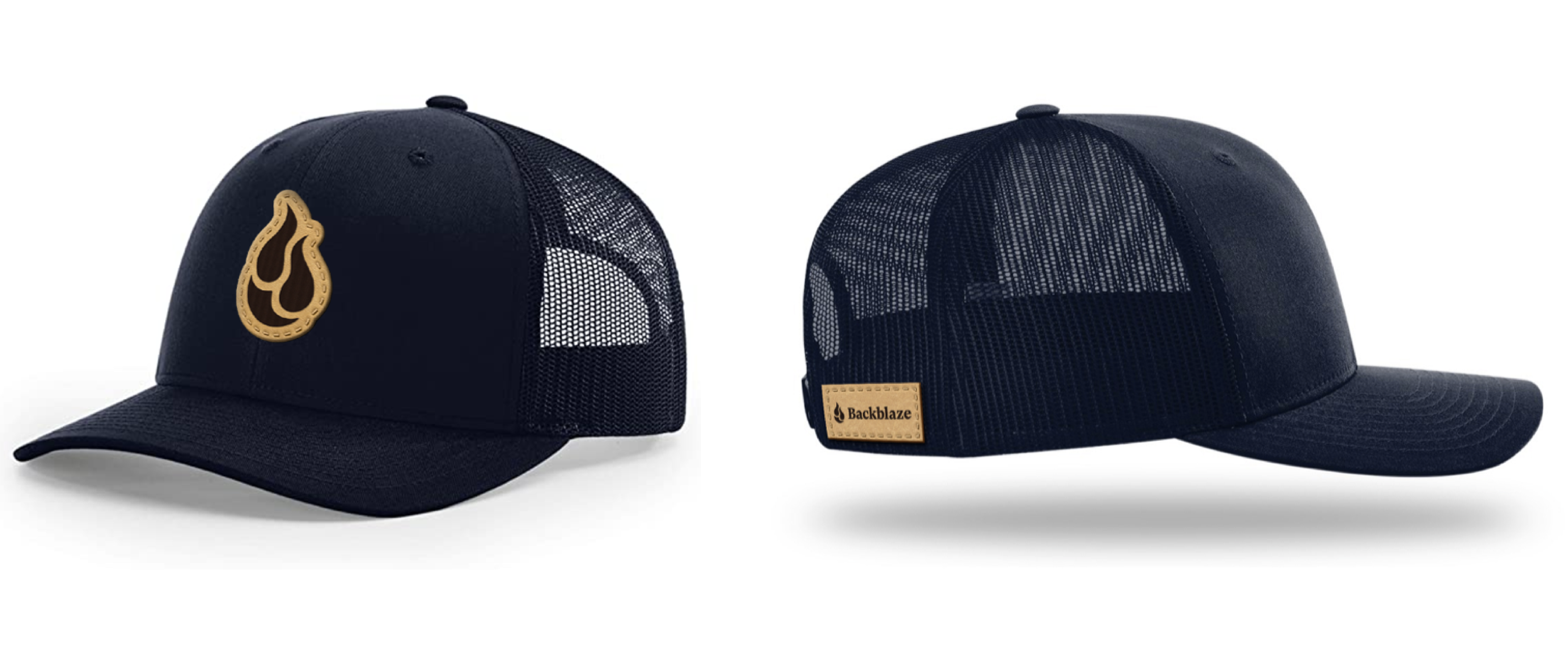 For details on signing up, redeeming your perks, and other terms and conditions (see the fine print), you can download the Stockperks app here. Once you've created a profile, you'll be able to start exploring the $BLZE perks program and hearing from Backblaze management as we provide investor-related updates about the firm.
About Stockperks
Stockperks is reimagining and revolutionizing how retail investors and companies connect. It's the first multi-channel marketplace where individual investors get the perks of company ownership, companies create a community of engaged, informed and loyal individual investors, and everyone is invested in the company's success.
Why Stockperks, and What's Next?
From day one as a public company, we've tried to engage our community as deeply as possible. From inviting customers to participate in our initial public offering, gathering investor questions through the SAY Connect platform prior to earnings calls, and now, this new partnership with Stockperks—our approach reflects our customer-centric approach as a business since we were founded. Growing a public company and investing in public companies can be best viewed as long-term commitments, and our engagement with the community is the same.
We're also pleased to share that in Q4 of this year we plan to launch our "Stocks and Storage" video blog (vlog). In the tradition of our widely-read blog, our goal with Stocks and Storage vlog is to provide useful, relevant information to our viewership. But while our blog primarily focuses on storage topics, the Stocks and Storage vlog aims to demystify financial topics (what exactly is EBITDA, anyway?) from the perspective of a newly-public technology company in Silicon Valley.
We thank you for your support and interest, and look forward to continuing our journey together on our mission to make storing, using, and protecting that data astonishingly easy.