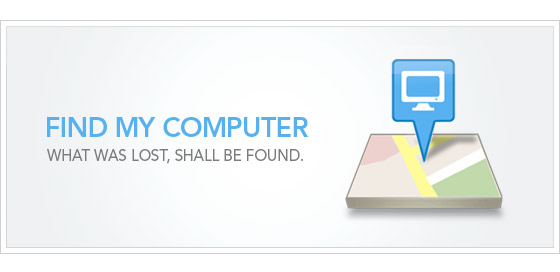 There are many causes of data loss, but a lost or stolen computer has been a guaranteed reason to need Backblaze to recover data. Unfortunately, with some exceptions, the computer itself was gone.
Today, Backblaze announces "Locate My Computer"—a new feature of the Backblaze online backup service that shows you a map of your computer's location.

We have heard many painful stories, such as that of the cure for cancer being stolen; and some amazing stories such as Mat Miller recovering his laptop when he noticed the thief backed up his college paper to Backblaze or Mark Bao catching the thief that stole his laptop by downloading a video the thief took of himself.
Since launching the company, we have had a steady stream of people contacting our support team saying, "My computer was stolen—is there anything you can do to help?" With the exception of rare cases, unfortunately, there was little that we could.
Today, all that changes.
With our new Locate My Computer feature, Backblaze enables customers to:
Accurately locate their computer on a map
Get the ISP their computer is accessing
See the IP address it's using
And easily view new files being backed up
Locate My Computer is available immediately and is free to all Backblaze customers. Mapping is enabled for new users; users with existing accounts can turn on mapping. To turn mapping on or off, sign-in and visit the Locate My Computer page. (Please click "Check for Updates" from your menu icon to ensure you are using the latest version.)
When Mark Bao posted the video of the thief he recovered from Backblaze, he posted it to YouTube with the title: "Don't steal computers belonging to people who know how to use computers." With today's launch we hope to change that to: "Don't steal computers from people who use Backblaze."