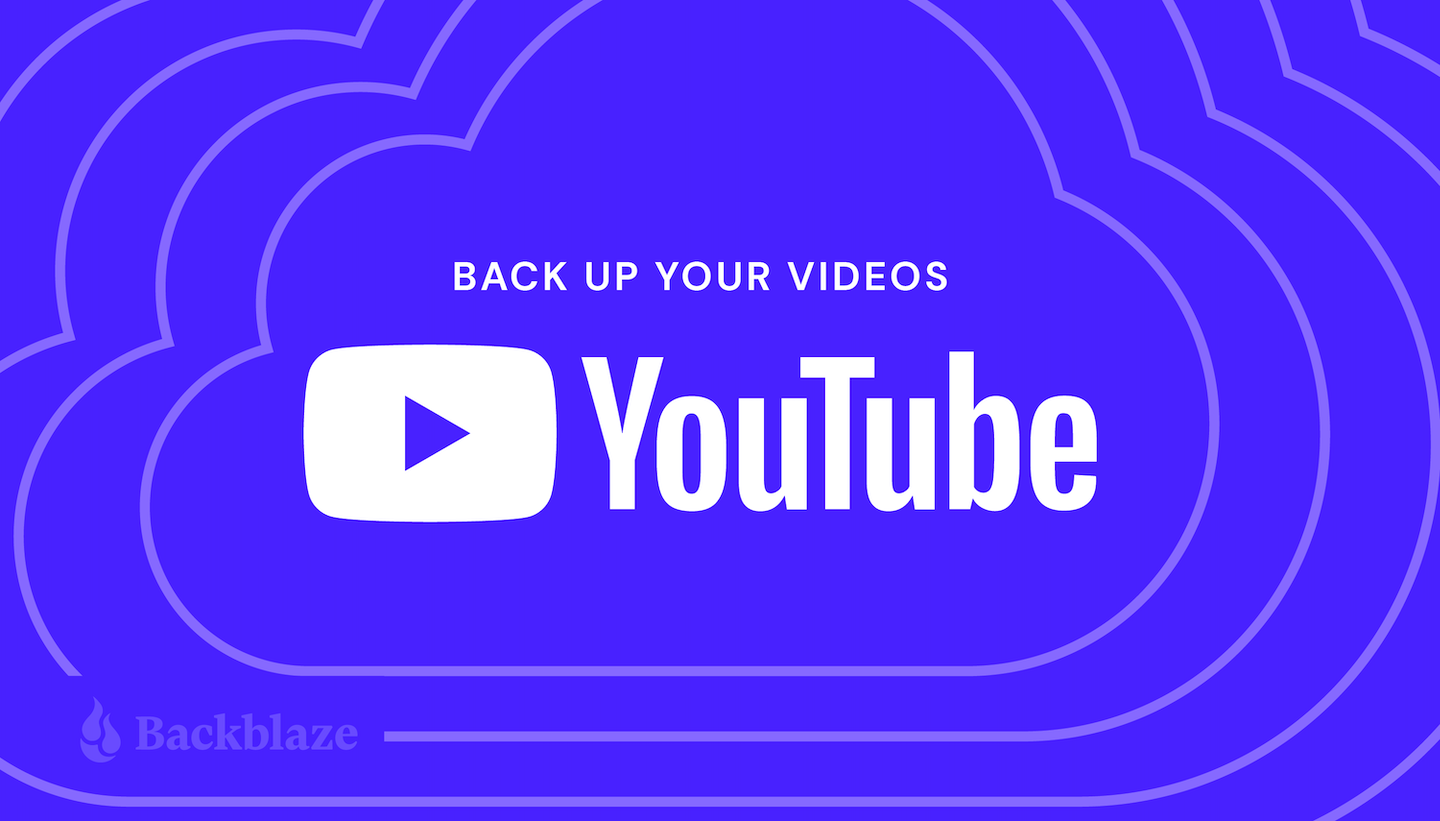 We like to think of our YouTube videos as being eternal, that somehow once we upload this little clip of our life, it will remain there safe in its URL forever.
The fact is, nothing lasts forever online except for those embarrassing pictures someone posted of you 10 years ago and the 1996 Space Jam website. Content is deleted every day, whether because a website shutters its operations or because the content gets caught up in the vagaries of copyright law. Your YouTube videos are no different.
If you've got a bunch of content living on YouTube and nowhere else, it's time to download and back up your videos so you can control your content's digital fate. In this post, learn how to download videos from YouTube and make sure they're backed up safely.
How to Back Up Your Digital Life
Check out our series of guides to help you protect content across many different platforms—including social media, sync services, and more. This list is always a work in progress—please comment below if you'd like to see another platform covered.
Why Back Up Your YouTube Videos?
Aside from the simple fact that having a solid data backup plan can help you avoid the fallout from all manner of tragedies like hardware loss, theft, or damage, keeping your YouTube videos backed up protects you from the ups and downs of an ever-changing YouTube ecosystem. Google's side project has a bit of a troubled history of deleting videos without the owner's knowledge or consent. After all, when you have terms of service that border on labyrinthine, enforced by an algorithm to strip spam, fraud, hate speech, copyright infringement, and all manner of ickiness from 30,000 hours of video uploaded every hour, there are bound to be some casualties.
So how can you protect your precious memories from being dissolved in the digital ether? How can you ensure that your skillfully edited masterpiece doesn't become a casualty of the algorithm? What if, let's just say for example, you went up in a biplane one time and the camera on which you filmed this adventure has long been lost to the scrap heap of your junk drawer? What if a YouTube video is the only evidence you have of that time you forgot you had a cargo topper on your minivan and almost wrecked at the Mall of America? Hypothetically speaking?
The answer? Just as you upload the video to YouTube, it's time to back it up both locally and in the cloud. And if you have a whole library of videos on YouTube, it's time to download them so you can back those up, too.
A Short History of Downloading YouTube Content
There was a time not too long ago when downloading YouTube videos, even your own, meant delving into some of the darker corners of the internet. Often hosted on foreign servers to avoid Digital Millennium Copyright Act enforcement, these sites still exist. But now there's a far easier native solution for downloading your content.
While they have done their level best to obscure this option, it's right there for anyone to use. Just follow these simple steps below.
How to Download YouTube Videos
First, open the YouTube Creator Studio. YouTube Creator Studio is a terrific tool the site offers for managing your videos, customizing your channel, viewing analytics, and even monetizing your content. It's also pretty well hidden, for reasons that aren't immediately obvious.
To access YouTube Creator Studio on a desktop, click the hamburger menu at the top left of your screen and select "Your Videos."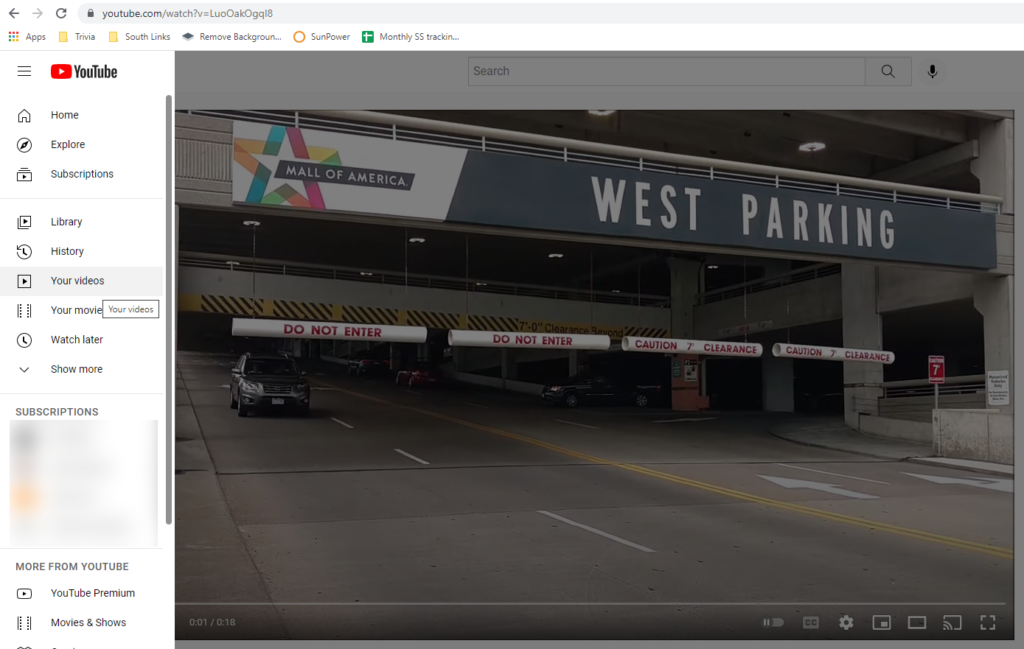 This will bring you to the content page of YouTube, with all of your cinematic achievements laid out before you. Select the video you want, click the kebab menu (the three vertical dots), and then select download. It's just that easy!

You can also select multiple videos, click more actions, and download your videos.

Downloading Your Videos on Mobile
To download your videos on mobile, use your phone's "phone" function to call up someone who has a desktop computer because YouTube Creator on mobile doesn't let you download videos.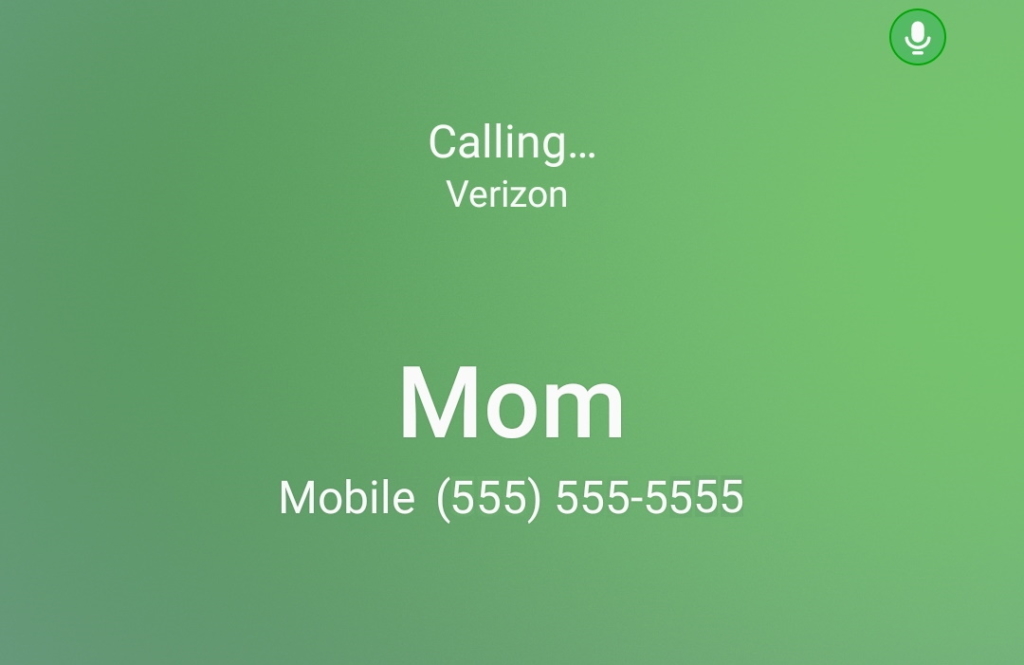 Backing Up Your Videos
Now that you've saved all of these videos from being potentially lost forever, how do you make sure they're stored safely? By saving them locally, you haven't really addressed the problem that they could be easily lost. Your computer and your external hard drives are, after all, probably more susceptible to data loss than YouTube is.
Which brings us to the 3-2-1 cloud backup strategy. Make sure to have three copies of your data on two different media (read: devices) with one stored off-site (typically in the cloud). Having two backups of your newly downloaded data on-site helps you recover quickly if you ever lose those videos you spent time capturing. And storing a copy in the cloud keeps one copy of your data geographically separated from the others in case of a major disaster like hardware loss, theft, or damage. But how you plan on using these videos will have an impact on which cloud storage method you pick.
If you want to keep copies of your YouTube archive locally, Backblaze Personal Backup is your best bet. It runs silently in the background of your computer. As soon as those YouTube videos hit your hard drive, it will automatically begin backing them up to the cloud, giving you a local copy and a copy on the cloud. If you create a second local copy on an external hard drive, you're fully backed up and following a good 3-2-1 strategy.
If space is limited locally, and you don't necessarily need the files on your own computer, Backblaze B2 Cloud Storage gives you plenty of space in the cloud to stash them until they're needed. Say, when you have to prove to someone that you went up in a biplane that one time. Paired with local copies elsewhere, you could also use this method to achieve a 3-2-1 strategy without taking up a huge amount of space on your machine.
Do you have any techniques on how you download your data from YouTube or other social sites? Share them in the comments section below!