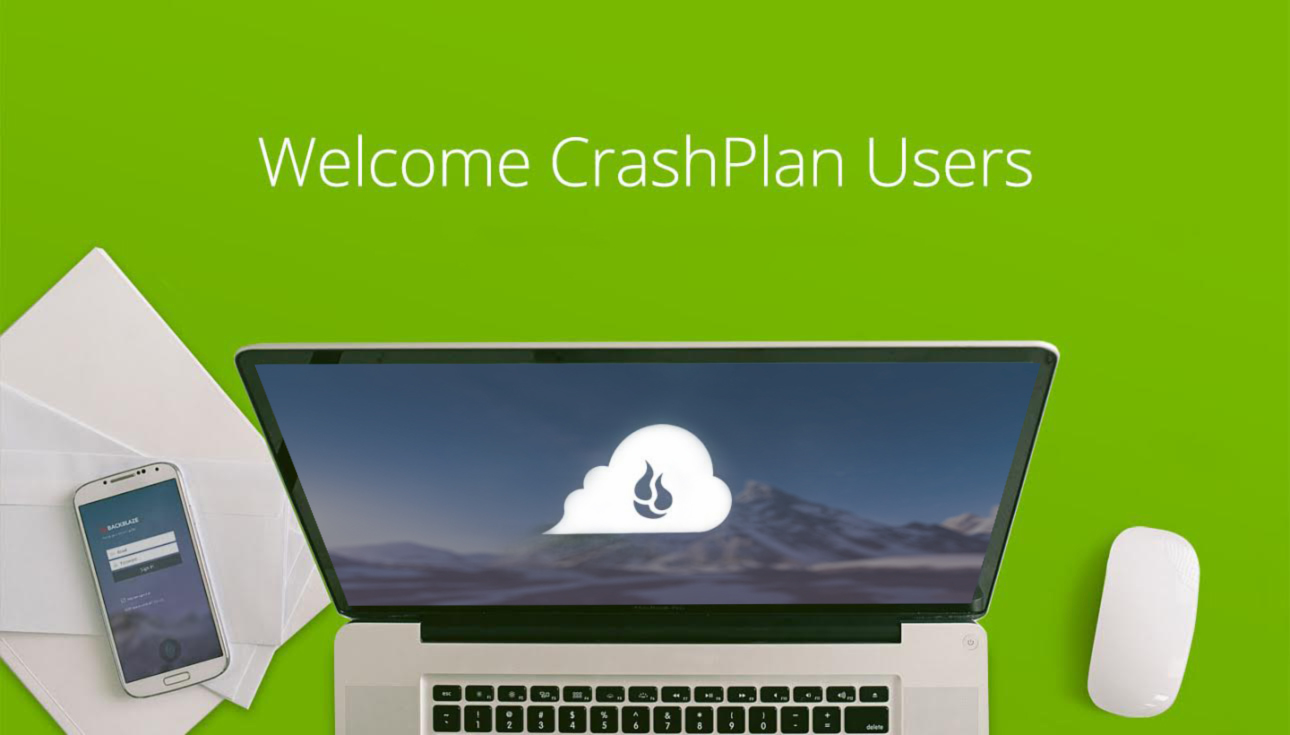 When CrashPlan announced the decision a little over a year ago to terminate their consumer backup, we published the post below. We are republishing it today for any, now former, CrashPlan customers who are looking for a new backup provider. We hope you'll give Backblaze a shot!
With news that CrashPlan is exiting the consumer market, we know some of you may be considering which backup provider to call home. We welcome you to try us.
For over a decade, Backblaze has provided unlimited cloud backup for Windows and Macintosh computers at $5 per month (or $50 per year).
"Backblaze is excellent if you're looking for the cheapest online
backup option
that still offers serious file protection." — Dann Berg,
Tom's Guide
That's it. Ready to make sure your data is safe? Try Backblaze for free — it'll take you less than a minute and you don't need a credit card to start protecting your data.
Our customers don't have to choose between competing feature sets or hard to understand fine print. There are no extra charges and no limits on the size of your files — no matter how many videos you want to back up. And when we say unlimited, we mean unlimited; there are no restrictions on files, gigabytes, or restores. Customers also love the choices they have for getting their data back — web, mobile apps, and our free Restore by Mail option. We're also the fastest to back up your data. While other services throttle your upload speeds, we want to get you protected as quickly as possible.
Backblaze vs Carbonite
We know that CrashPlan is encouraging customers to look at Carbonite as an alternative. We would like to offer you another option: Backblaze. We cost less, we offer more, we store over 600 petabytes of data, we have restored over 30 billion files, and customers in over 120 countries around the world trust us with their data.
Backblaze
Carbonite Basic
Carbonite Prime
Price per Computer
$50/year
$71.99/year
$149.99/year
Back Up All User Data By Default – No Picking And Choosing
Yes
No
No
Automatically Back Up Files Of Any Size, Including Videos
Yes
No
Yes1
Back Up Multiple USB External Hard Drives
Yes
No
No
Restore by Mail for Free
Yes
No
No
Restore Older Versions of Files for Mac or PC
Yes
No2
No2
Locate Computer
Yes
No
No
Manage Families & Teams
Yes
No
No
Protect Accounts Via Two Factor Verification, SMS & Authenticator Apps
Yes
No
No
Protect Data Via Private Encryption Key
Yes
No
No2
(1) All videos and files over 4GB require manual selection.  (2) Available on Windows Only
To get just some of the features offered by Backblaze for $50/year, you would need to purchase Carbonite Prime at $149.99/year.
You can view a current pricing comparison table on our website.
Reminder: Sync is Not Backup
Of course, there are plenty of options in the marketplace. We encourage you to choose one to make sure you stay backed up. One thing we tell our own friends and family: sync is not backup.
If you're considering using a sync service — Dropbox, Google Drive, OneDrive, iCloud, etc. — you should know that these services are not designed to back up all your data. Typically, they only sync data from a specific directory or folder. If the service detects a file was deleted from your sync folder, it also will delete it from their server, and you're out of luck. In addition, most don't support external drives and have tiered pricing that gets quite expensive.
Backblaze is the Simple, Reliable, and Affordable Choice for Unlimited Backup of All Your Data
People have trusted Backblaze to protect their digital photos, music, movies, and documents for the past 11 years. We look forward to doing the same for your valuable data.
You have just a few days until the end-of-service for CrashPlan Home on October 22, 2018. But there's no reason to wait until your data is at risk. Try Backblaze for FREE today — all you need to do is pick an email/password and click download.
Read our FAQ for CrashPlan Users
You'll find answers to the questions below and more by reading our FAQ.
➤  FAQ — Top Questions from CrashPlan Users
Also, don't miss a blog post that current CrashPlan users might find useful:
➤  How to Migrate All of Your Data from CrashPlan
---
Editor's Note:  The post above was originally published on August 22, 2017.