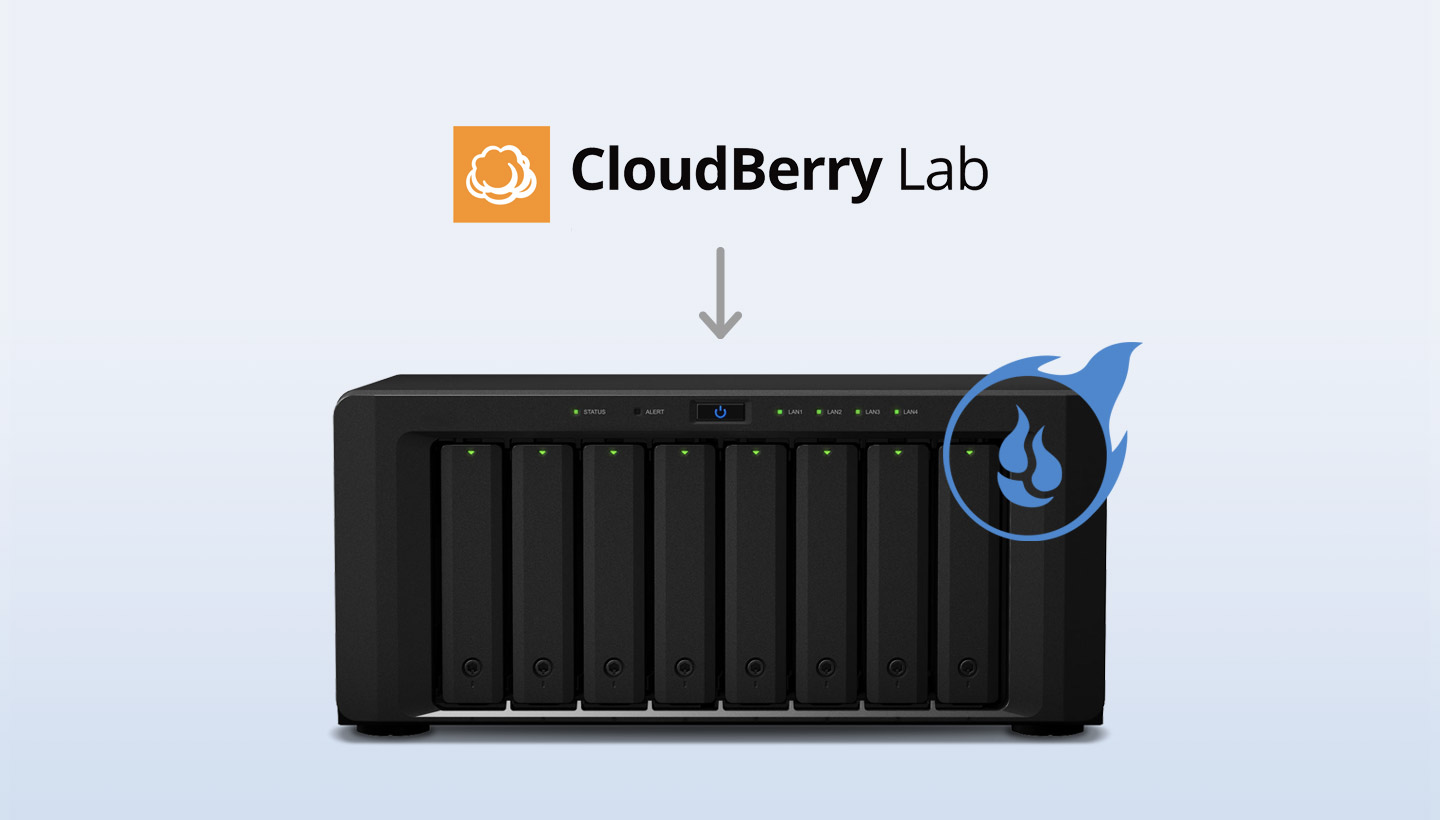 Server and simple are words rarely seen together. However, we get consistent feedback from customers on the effectiveness of MSP360 (formerly CloudBerry Labs) in removing challenges from backing up the most complex environments. Customers that switch to B2 & MSP360 already realize savings of up to 75% over comparable backup solutions, and our joint solution has helped thousands of customers get their data offsite affordably.
As anybody who has had to wrangle overflowing servers knows, getting your data backed up to the cloud is important. Yet, customers with large datasets face their own challenges with the migration of their data, including upload times, bandwidth management, and more. Today, MSP360 has released support for Backblaze's B2 Fireball, and in doing so, the process of getting your servers backed up offsite has become even more efficient.
The B2 Fireball is an import service for securely migrating large data sets from your on-premises environments into B2 Cloud Storage. If you have 70 TB of server data that you are looking to get offsite, the initial upload can take over two months on a dedicated 100 Mbps line. This lengthy process doesn't even factor in incremental uploads. By adding this frequently requested functionality to our joint solution, we are able to help customers back up their servers quicker, with even greater savings.
Using the Backblaze Fireball alongside MSP360, customers now have an affordable and viable method of backing up large datasets with no strain on their network. For a customer with 70 TB of server data, using the Backblaze Fireball with MSP360 and Backblaze B2 can get your data offsite and secure in 1/10th of the time of uploading over a dedicated line.
When using MSP360 with the Backblaze Fireball, there is no need to increase your bandwidth or saturate your connection. To get started with the Backblaze Fireball, we will send a Fireball to wherever you are keeping your data. The Fireball is equipped with 1 Gbps connectivity. Using the MSP360 client on your servers, you simply point your backup destination at the Fireball. Once the data is uploaded, send the Fireball back to Backblaze and your archive gets uploaded inside our secure data center (no bandwidth used on your network). After the Fireball upload is complete, you can point your MSP360 client at your Backblaze B2 bucket and MSP360 seamlessly syncs everything. You can then continue to upload incremental data to Backblaze B2 from a single server or multiple ones, all managed through a single pane of glass. Best of all, the entire process is available fully on-demand. To get started, visit our Fireball webpage to order your Fireball.
For many of our customers, this solution has given them the ability to move their server backups offsite. Besides being simple and generating significant savings, here are the other key benefits customers get from the MSP360 & Backblaze B2 solution:
Automated backups. Increase efficiency by automating backups to avoid data loss.
Web-based admin console. Set backup plans once, deploy across multiple servers, and manage those servers, all from a single location.
Security. Client side encryption and the ability to set a private key secure your server data and offers protection from hackers.
Versioning. Set a minimum number of file versions to protect yourself from ransomware and avoid getting stuck depending on a single version of an important file.
Retention. Set retention policies to comply with company policies or regulatory agencies.
File level backups. These are typically faster and easier to execute when it comes to restoring a single file.
Native application support. Back up an Exchange and SQL Server appropriately.
Reliability. Be sure that your data is secure with notifications of failing backups.
Regardless of whether you have a single server or multiple ones, MSP360 and Backblaze B2 provide the features necessary to ensure that your server data is securely and affordably backed up offsite. Our joint, low-touch solution only needs to be set up one time and your backup plan can be easily replicated and deployed across as many servers as needed. With Backblaze and MSP360, your backup plan can match your infrastructure, minimizing cost, so that you pay for only what you need.
If you're interested in learning more, please take a look at our step-by-step guide, MSP360 Labs Backup with Backblaze B2 Storage and Fireball Rapid Ingest. Once this setup is done, your server data will be safe in the cloud and you can no longer worry about losing your data.