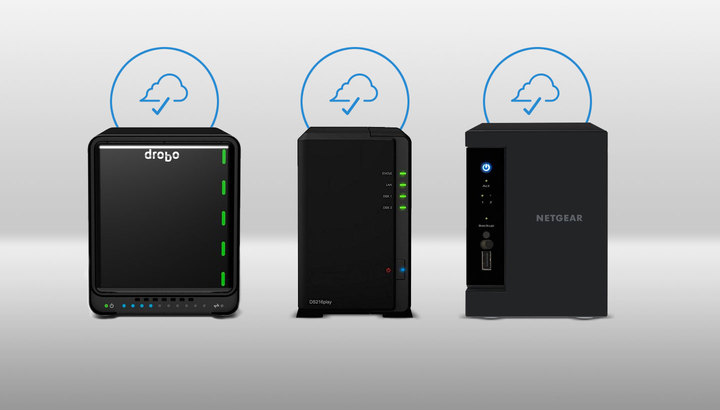 Using a Network Attached Storage (NAS) device on your home or work network? B2 Cloud Storage makes it affordable and easy to backup your NAS to the cloud.
CloudBerry backs up your NAS and integrates easily with B2. The CloudBerry folks have posted some helpful info to help you along. We're also providing step by step instructions here to aid your setup.
We're going to start with a look at how B2 and CloudBerry work with one of the most popular NAS systems used by our customers: Synology. CloudBerry also works as Windows application software, making it possible to back up any NAS system you can mount on your Windows PC. We've included instructions to do that, too.
Sync Vs. Backup
We've talked before about Synology's Cloud Sync tool, which integrates with B2 and is already part of Synology's built-in software. Why use CloudBerry, then?
Syncing is a form of online storage. Syncing and backup are distinctly different processes. CloudBerry is different in that it's a true backup solution that creates snapshots of your NAS.
Synology's Cloud Sync syncs your files to a B2 bucket. The way they appear on your Synology device is the way they will appear on B2. For example, you can sync all your photos to B2. From anywhere, retrieve one of the photos using the Backblaze web user interface, Cyberduck or any other tool which allows you to retrieve files from B2.
CloudBerry is for backup. CloudBerry running on the Synology NAS takes a snapshot of your files at a given point of time. CloudBerry lets you specify compression, encryption, scheduling and retention settings too. You can restore any snapshot when you go to restore your files. However, you do need to use a CloudBerry client app to perform the restore. CloudBerry is supported on Mac, Windows, Linux and certain NAS devices.
Backing Up Synology to B2 with CloudBerry
If you're using a Synology NAS, CloudBerry and Synology work together with B2 to provide you with powerful and easy to use cloud-based backup. To get started, go to CloudBerry's site and download the free trial version.
Make sure that Synology's DiskStation Manager (DSM) software can install the software package. Set the Trust Level in the App Center settings to "Any Publisher."
Launch Package Center and click on Manual Install. Click on the Browse button and locate the the CloudBerry installation file, then click Next. Confirm settings and click Apply.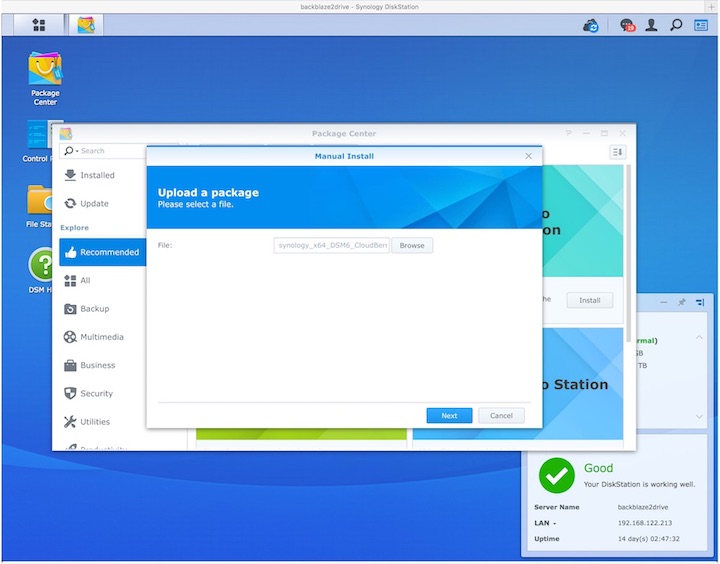 From the main DSM window, click CloudBerry Online Backup. Login and then start a new 15-day trial version of CloudBerry Pro, then click Continue.
Click Backup Plans then click Create New. Give the plan a name and click Next. Select Cloud Storage and click Add New Account. Set Storage Type to Backblaze B2. Enter your Account ID, Application Key and Bucket settings to tell CloudBerry where to backup your Synology device to. (Account ID, Application Key and Bucket settings are available from the B2 account window – more details are available in our B2 for Beginners blog post.)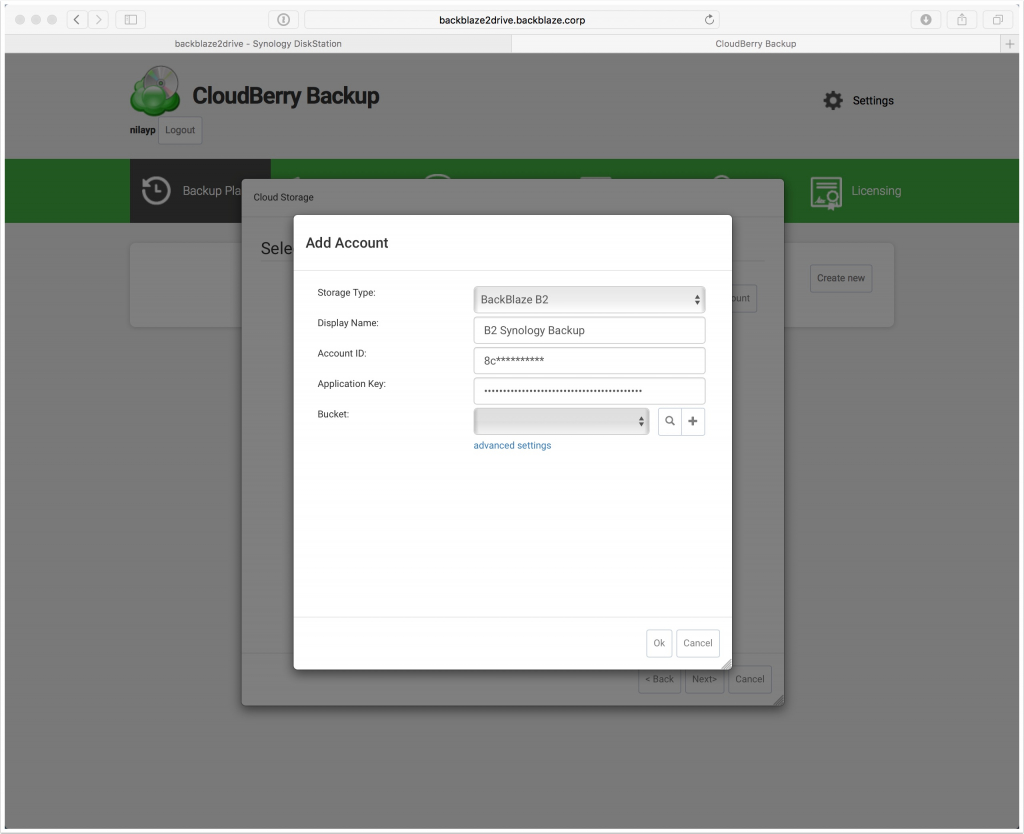 Specify the files and folders you want to backup. CloudBerry gives you the ability to exclude specific files and folders you don't want included in your cloud backup.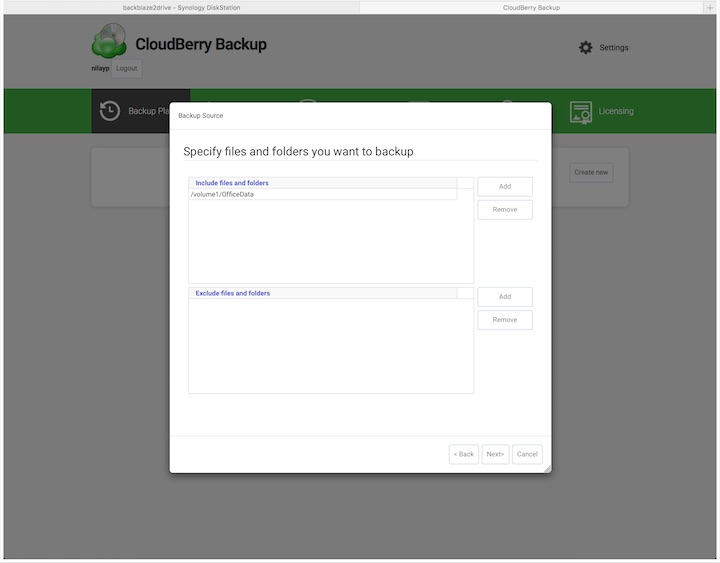 Options include the ability to activate file compression and encryption, and you can create retention policies to maintain version control, so your CloudBerry backup doesn't become overweighted with lots of extra versions of files you don't need.
You also have control over your CloudBerry backup schedule. You can manually backup, create daily backups or specify other frequencies as needed. You can arrange CloudBerry to alert you by emails when backups complete.
Click Run Now to begin your first backup.
Congrats! Your first NAS backup to B2 is underway.
Restoring a Cloudberry B2 Backup via Synology
The first step to restoring with CloudBerry is to create and execute a restore plan.
To get started, click the Restore Plans tab, give your plan a name and click Next.
Specify the files or folders you want to restore, then click Next.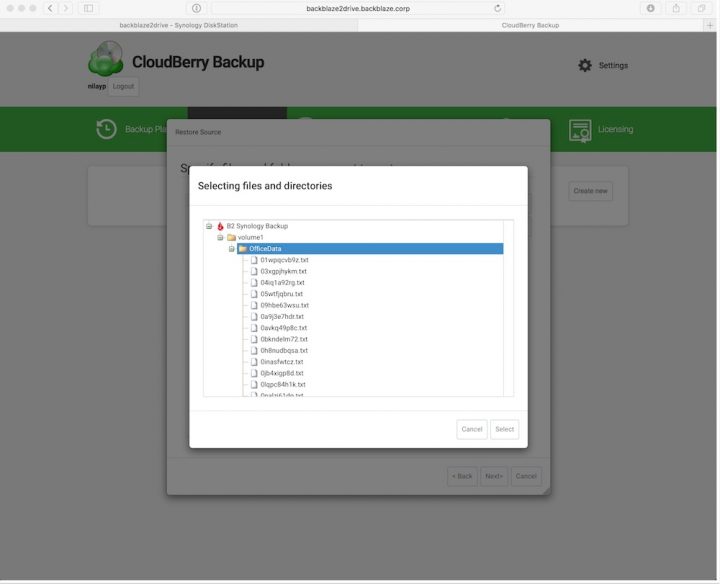 Choose which version you'd like to restore – the latest backup or the backup from a specific point in time.
Specify where you'd like your backup to restore to. You can restore files to their original location – helpful if you're recovering deleted files, or another location.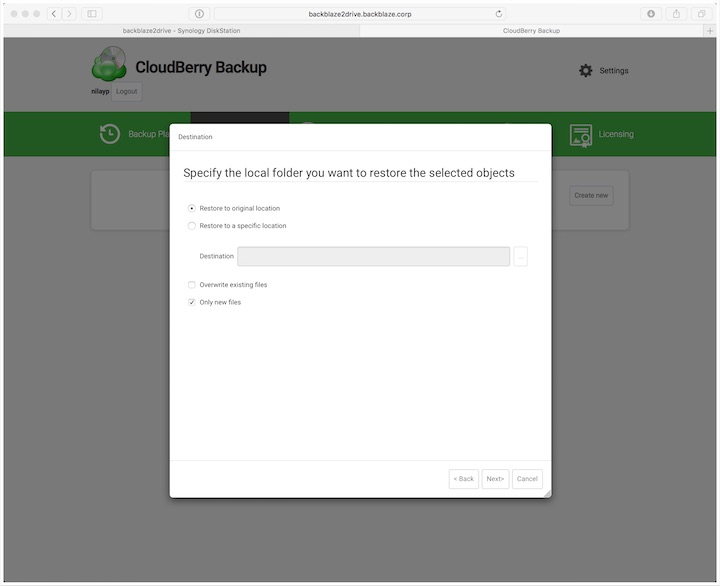 If you've protected your backup with encryption, you'll need to enter your password to decrypt the backup.
You can notify yourself with an email when the recovery is complete.
Click Run Now to get started with the restore.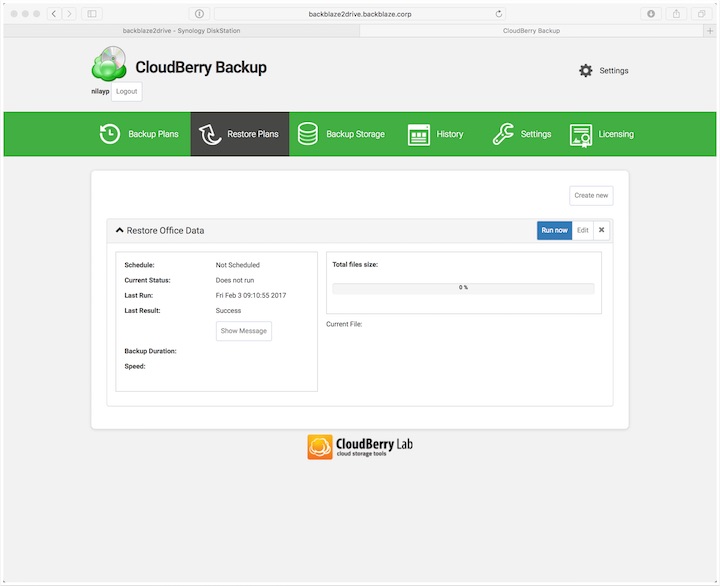 Backing Up a NAS using CloudBerry for Windows
If you're using a Windows PC, CloudBerry makes it possible to back up any NAS to B2. As long as your NAS is configured to be shared with Windows devices, you can back it up using CloudBerry. CloudBerry offers instructions on its web site for how to get started.
Launch the CloudBerry app then click Files to create a backup plan. The Backup Plan Wizard will step you through the process.
When you're prompted to select cloud storage, add B2 Cloud Storage from the list of supported services. You'll need your B2 account ID, application key and bucket name to proceed. All of this info is available from your Backblaze account info if you've activated B2.
Name your backup plan and select the options you prefer. Click Next to continue.
Next navigate to the networked NAS volume you'd like to back up. You will need a valid user name and password on the NAS to continue. You can edit your network path and click the Test button to make sure everything is working ok.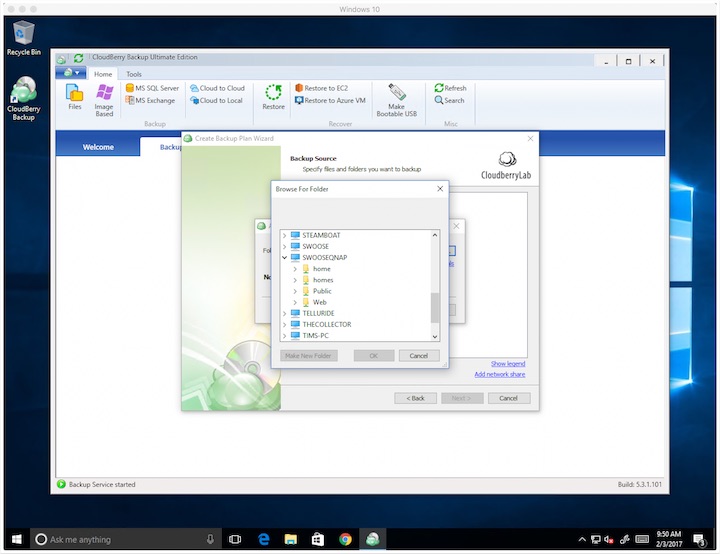 CloudBerry lets you specify file types to backup or to skip with advanced filtering features. You can specify file types to include and exclude, skip directories, backup or skip files based on modification dates and more.
CloudBerry also supports encryption and compression. Make sure to record the password you use to encrypt files, or you won't be able to restore your backup.
Configure retention policies: You can make CloudBerry back up only the most recent version of files, keep all versions, or delete backups older than a specific number of days – helpful for managing backup storage and bandwidth.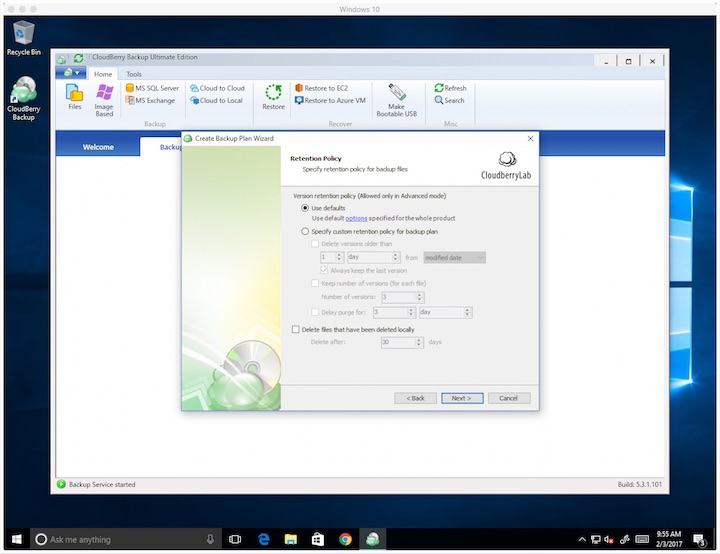 Schedule your backup when it's convenient for you. Develop a recurring schedule that's not going to interfere with other operations.
You can also configure CloudBerry to email you to let you know when the backup is done.
Once you've created the backup, click the Run Now button to get it started.
Restoring Your NAS Using CloudBerry for Windows
The steps to restore files from your NAS using the CloudBerry app for Windows are the same process as what's described above for Synology.
Together, B2 and CloudBerry make it easy for you to backup your NAS to the cloud. CloudBerry is available as a free trial download if you'd like to give it a shot.
We've heard feedback from our B2 customers who are interested in broader support for other NAS systems. Let us know in the comments below what other NAS tools you'd like to see integrate with B2.