Calling all psychics, mystics, soothsayers, and fortune tellers (or just those who are really good at analyzing trends); can you predict when Backblaze will restore its 20 billionth file?
Last March, we announced that 10 billion files had been restored. We're quickly approaching the next big milestone: 20 billion! It took us seven years to restore 10 billion files, but we're going to double that in less than two years. We're proud and honored to be an integral part of your backup strategy.
In honor of this upcoming achievement, we here at Backblaze are holding a contest for folks to predict when exactly Backblaze will cross the 20 billion files restored mark, down to the precise minute. So shuffle your tarot cards, look into your crystal ball, or formulate a best-fit line!
Submit your prediction!
The 10 closest entries will win our 3-2-1 backup kit: Three free years of Backblaze (in the form of three one-year prepaid codes), two Backblaze T-shirts, and one Backblaze backup battery pack.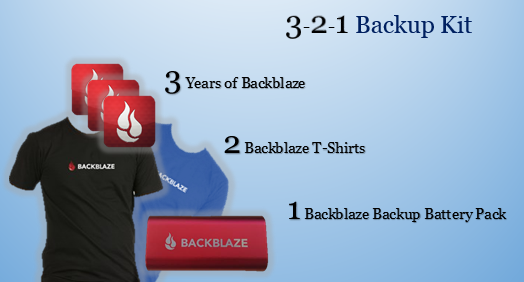 For those without the gift of supernatural divination, you may want some numbers to help with your estimated guess. Well, we're proud to announce that as of the end of July, Backblaze has surpassed 18.1 billion files restored. After reading our tea leaves and historical data, we expect to surpass 20 billion by the end of this year. If your palm reading skills aren't up to par, feel free to take a look at this graph showing the cumulative amount of files restored from Backblaze's launch. And if you are really interested in the future of cloud storage, check out this infographic.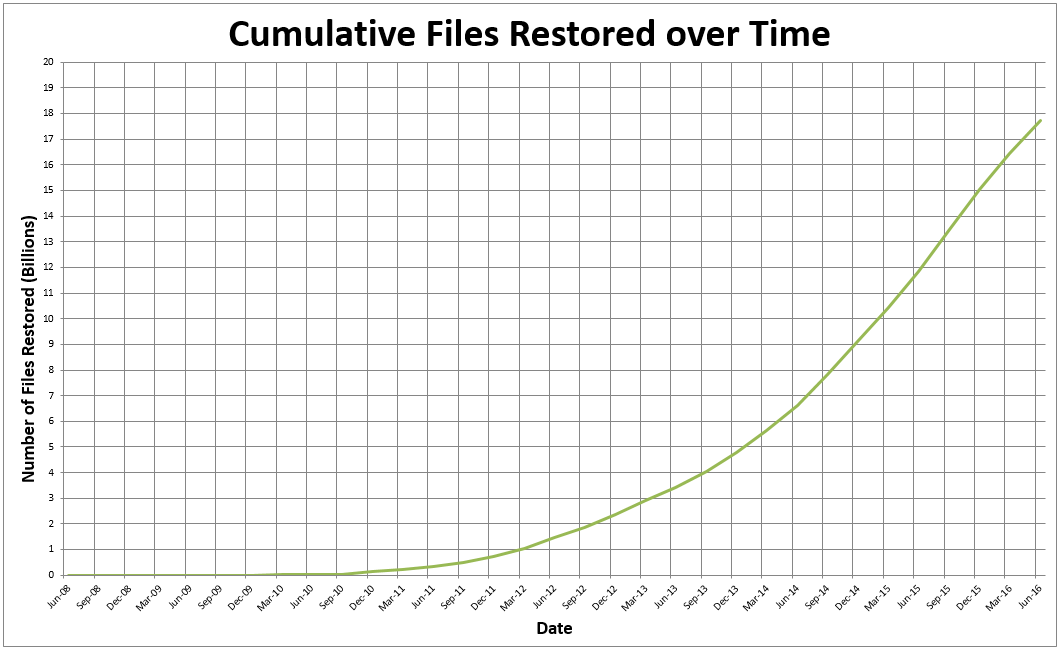 To participate in the contest, please submit an entry with the precise date and time you think Backblaze will restore its 20 billionth file.
Terms and Conditions:
To be eligible, you need to submit your response here.
You do not need to be a Backblaze customer to participate.
Purchasing Backblaze will not increase your chances of winning.
Only one entry per person.
Duplicate entries will be removed.
All entries must be submitted by October 31st, 2016 at 11:59 p.m. Pacific time.
Backblaze reserves the sole right to select winners based on the above rules.