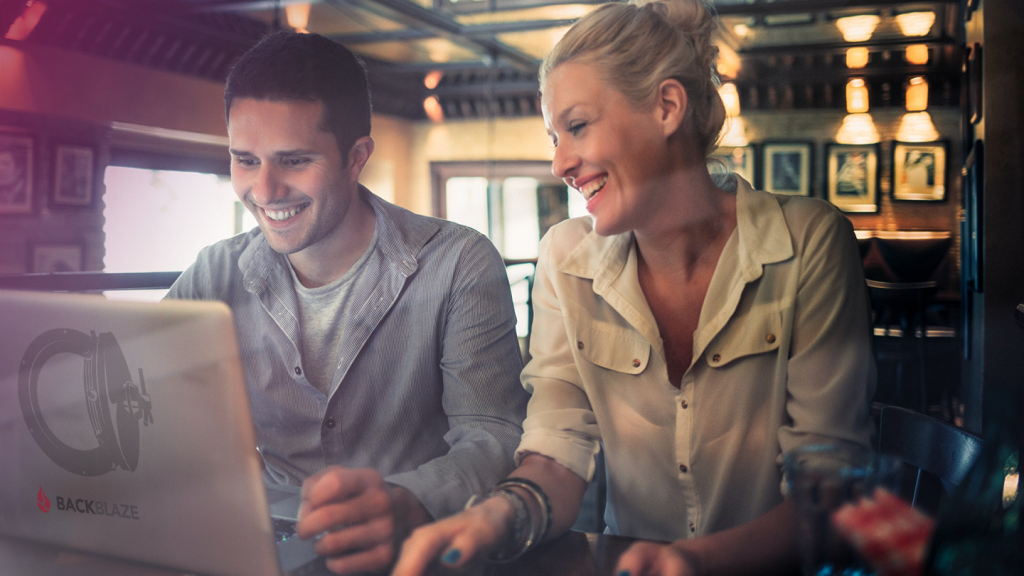 With Independence Day weekend now in our rearview mirrors, it's high summer in the United States and time for many of us to take well-deserved vacation time. These days, we take our work with us when we're out of the office, and that's often when catastrophe strikes. How can you make sure that your most essential information is backed up when you're traveling? Let's take a look.
Back Up Before You Leave
An ounce of prevention is worth a pound of cure, and nowhere is that more true than when it comes to backing up your gear before you hit the road. Before you take off for your vacation, take some time to run a local backup on whatever devices you'll be taking with you. If you're planning to take a Mac or PC laptop on the road while you're vacationing, make sure to back up the contents of their hard drives before you take off.
Worst case, you'll only lose what you've worked on since you went on vacation. Backing up provides you with a baseline to recover from in the event of a catastrophe, so you'll only need to rebuild or restore the files you worked on while you were on the road—certainly better than starting from square one, again.
You should back up your mobile devices, too, whether it's using built-in features like iCloud Backup on the iPhone, third-party apps, or using your computer to back up the contents of a tethered phone or tablet. If anything happens to the device while you're away, you'll be able to restore the data.
If you haven't given your computer's backup much thought, we'd suggest starting with what we call the 3-2-1 backup strategy. This calls for three copies of your data, in all: The original and a backup you keep locally are the two you have on-hand. Then there's an off-site backup that keeps your data safe even if something happens to both the computer and the local backup. It's the best way we know of to make sure your data is safe. (Three copies, two local, one remote—3-2-1!)
Use the Cloud
Of course, we'll tell you that Backblaze should be an essential part of your backup strategy when you're on the road. If you're connected to the internet using the Wi-Fi at your hotel or hotspot, Backblaze will automatically backup your computer securely to our data center.
If you're concerned about bandwidth usage while you're traveling and you don't want your laptop to run down its battery backing up, you can pause your Backblaze backup. What's more, you can customize Backblaze's performance settings (we provide separate instructions for Mac and Windows users), including a checkbox that keeps Backblaze from running down your battery.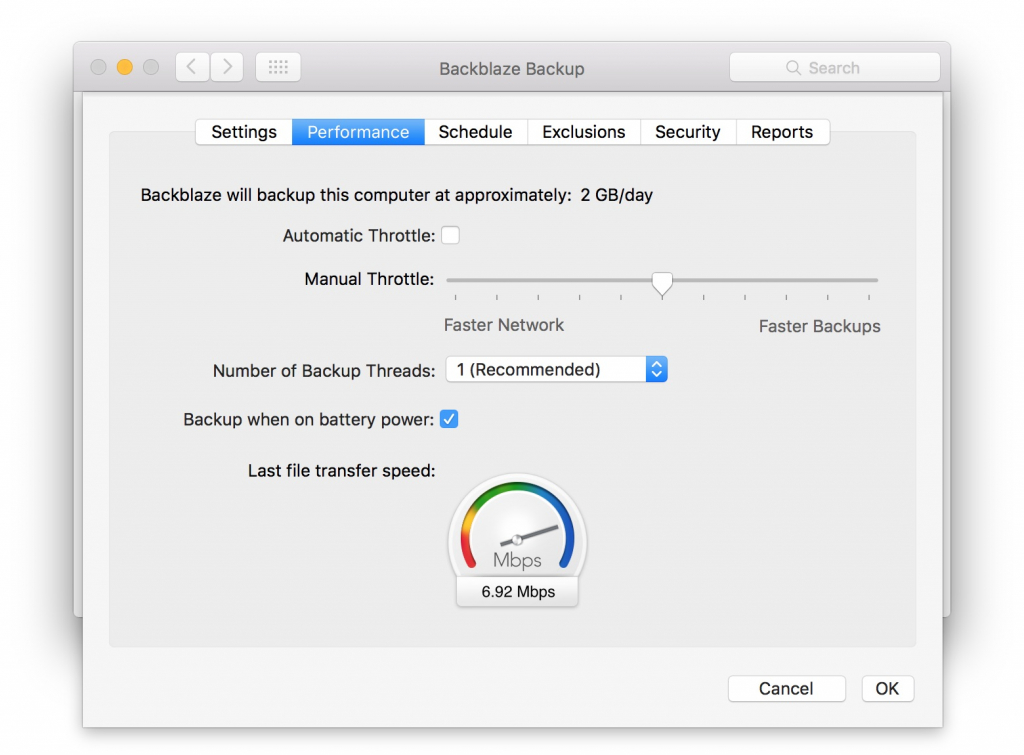 There are lots of cloud storage and sync services that can help you keep copies of essential data regardless of where you are. Dropbox is enormously popular, as are services like iCloud Drive, Google Drive, and Microsoft OneDrive.
As long as you take appropriate precautions, like encrypting or password-protecting particularly sensitive documents (Backblaze handles encryption for you), putting copies of these documents in trusted cloud services will provide you with another route to access your information if you need it. Just make sure to keep these documents up to date so they remain useful to you.
Back Up to Removable Storage
Some computers come equipped with built-in SD card readers that you can use to offload files. Apple's MacBook Pro is a great example. What's more, many companies make USB-based SD card readers. Then there are USB thumb drives, which you can get for free at some trade shows, at drug stores, dollar stores, and various bargain bins around the internet. Either of these solutions are helpful if you want to back up files from your computer or "sneakernet" them somewhere really quickly.
I wouldn't depend on removable flash storage as your only backup (remember, 3-2-1). But USB thumb drives and SD cards have taken the place of the old floppy disk and other removable storage systems. We at Backblaze even offer USB thumb drives as a way to physically restore files when you can't or don't want to download them, and a hard drive is just too big.
Android devices support the use of removable flash storage. Many Android phones come with microSD card slots built in, which can be used to back up or transfer files. Others can be made to work with regular USB thumb drives using the right connector cable.
If you're an iPhone user, your options are a bit more limited, but you're not stuck without a way to back up or move files when the phone gets full.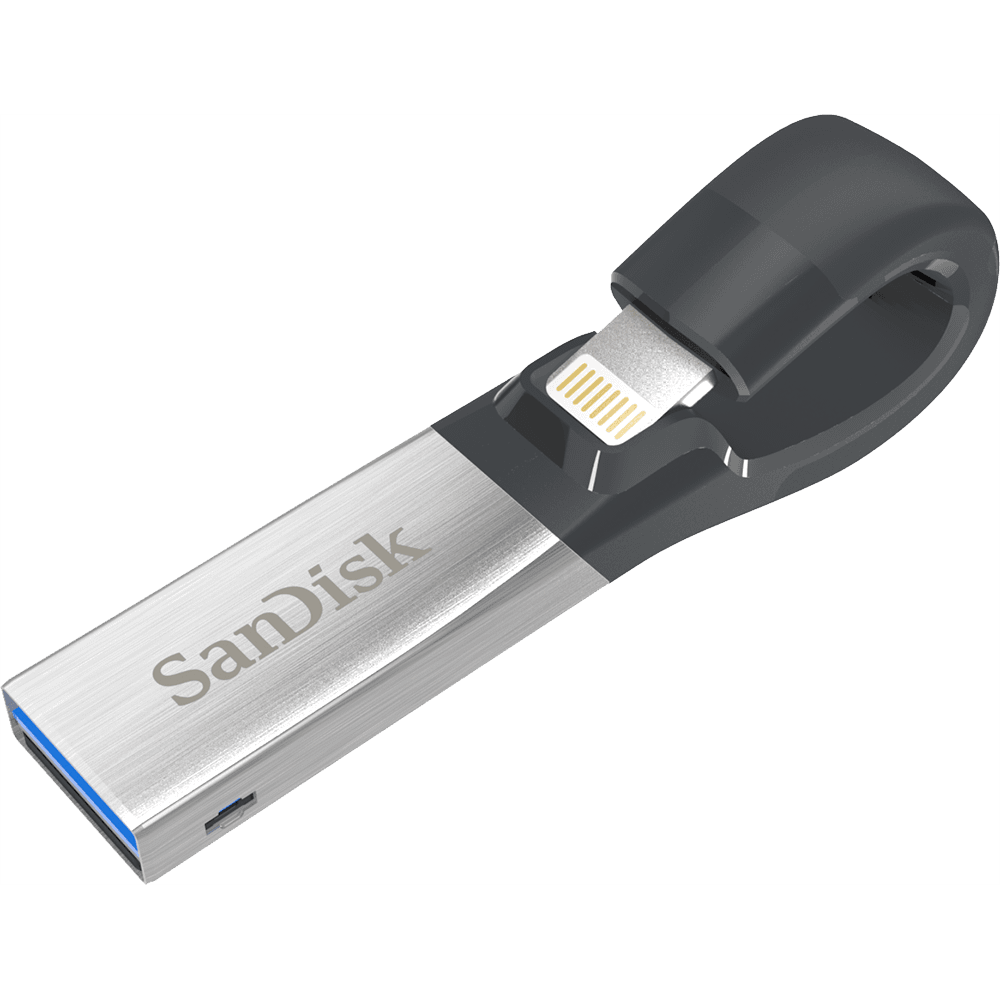 There are a few specialized devices for iOS users that can help. Take the iXpand Flash Drive from SanDisk, for example: This Lightning interface-equipped gadget plugs into your iPhone. With the help of a free app you can download from the App Store, the iXpand backs up your iOS device's photos and lets you transfer to a Mac or PC. You can delete images from your iPhone once they're backed up to make more space. Leef's iBridge, the Hyper iStick, and the Adam iKlips work similarly.
Hopefully we've given you some helpful suggestions to back up your info before you hit the road this summer. Keeping your data safe means one less thing to worry about when you're trying to have a good time!