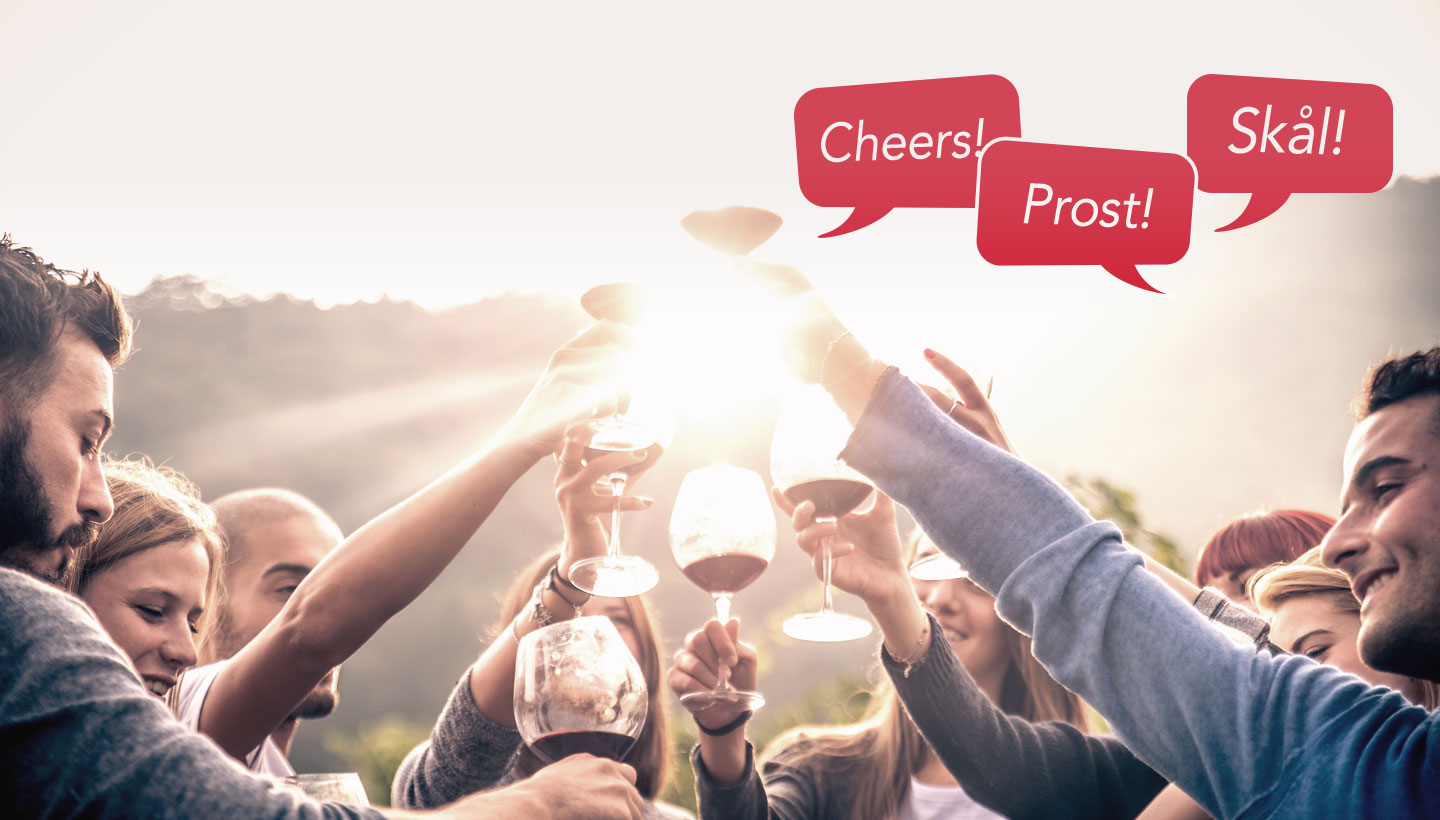 Prost! Skål! Cheers! Celebrate with us as we travel to Amsterdam for IBC, the premier conference and expo for media and entertainment technology in Europe. The show gives us a chance to raise a glass with our partners, customers, and future customers across the pond. And we're especially pleased that IBC coincides with the opening of our new European data center.
How will we celebrate? With the Backblaze Partner Crawl, a rolling series of parties on the show floor from 13-16 September. Four of our Europe-based integration partners have graciously invited us to co-host drinks and bites in their stands throughout the show.
If you can make the trip to IBC, you're invited to toast us with a skål! with our Swedish friends at Cantemo on Friday, a prost! with our German friends at Archiware on Saturday, or a cheers! with UK-based friends at Ortana and GB Labs on Sunday or Monday, respectively. Or drop in every day and keep the Backblaze Partner Crawl rolling. And if you can't make it to IBC this time, we encourage you to raise a glass and toast anyway.
Skål! on Friday With Cantemo
Cantemo's iconik media management makes sharing and collaborating on media effortless, regardless of wherever you want to do business. Cantemo announced the integration of iconik with Backblaze's B2 Cloud Storage last fall, and since then we've been amazed by customers like Everwell, who replaced all their on-premises storage with a fully cloud-based production workflow. For existing Backblaze customers, iconik can speed up your deployment by ingesting content already uploaded to B2 without having to download files and upload them again.
You can also stop by the Cantemo booth anytime during IBC to see a live demo of iconik and Backblaze in action. Or schedule an appointment and we'll have a special gift waiting for you.
Join us at Cantemo on Friday 13 September from 16:30-18:00 at Hall 7 — 7.D67
Prost! on Saturday With Archiware
With the latest release of their P5 Archive featuring B2 support, Archiware makes archiving to the cloud even easier. Archiware customers with large existing archives can use the Backblaze Fireball to rapidly import archived content directly to their B2 account. At IBC, we're also unveiling our latest joint customer, Baron & Baron, a creative agency that turned to P5 and B2 to back up and archive their dazzling array of fashion and luxury brand content.
Join us at Archiware on Saturday 14 September from 16:30-18:00 at Hall 7 — 7.D35
Cheers! on Sunday With Ortana
Ortana integrated their Cubix media asset management and orchestration platform with B2 way back in 2016 during B2's beta period, making them among our first media workflow partners. More recently, Ortana joined our Migrate or Die webinar and blog series, detailing strategies for how you can migrate archived content from legacy platforms before they go extinct.
Join us at Ortana on Sunday 15 September from 16:30-18:00 at Hall 7 — 7.C63
Cheers! on Monday With GB Labs
If you were at the NAB Show last April, you may have heard GB Labs was integrating their automation tools with B2. It's official now, as detailed in their announcement in June. GB Labs' automation allows you to streamline tasks that would otherwise require tedious and repetitive manual processes, and now supports moving files to and from your B2 account.
Join us at GB Labs Monday 16 September from 17:00-18:00 at Hall 7 — 7.B26
Say Hello Anytime to Our Friends at CatDV
CatDV media asset management helps teams organize, communicate, and collaborate effectively, including archiving content to B2. CatDV has been integrated with B2 for over two years, allowing us to serve customers like UC Silicon Valley, who built an end-to-end collaborative workflow for a 22 member team creating online learning videos.
Stop by CatDV anytime at Hall 7 — 7.A51
But we're not the only ones making a long trek to Amsterdam for IBC. While you're roaming around Hall 7, be sure to stop by our other partners traveling from near and far to learn what our joint solutions can do for you:
EditShare (shared storage with MAM) Hall 7 — 7.A35
ProMax (shared storage with MAM) Hall 7 — 7.D55
StorageDNA (smart migration and storage) Hall 7 — 7.A32
FileCatalyst (large file transfer) Hall 7 — 7.D18
eMAM (web-based DAM) Hall 7 — 7.D27
Facilis Technology (shared storage) Hall 7 — 7.B48
GrayMeta (metadata extraction and insight) Hall 7 — 7.D25
Hedge (backup software) Hall 7 — 7.A56
axle ai (asset management) Hall 7 — 7.D33
Tiger Technology (tiered data management) Hall 7 — 7.B58
We're hoping you'll join us for one or more of our Partner Crawl parties. If you want a quieter place and time to discuss how B2 can streamline your workflow, please schedule an appointment with us so we can give you the attention you need.
Finally, if you can't join us in Amsterdam, open a beer, pour a glass of wine or other drink, and toast to our new European data center, wherever you are, in whatever language you speak. As we say here in the States, Bottoms up!