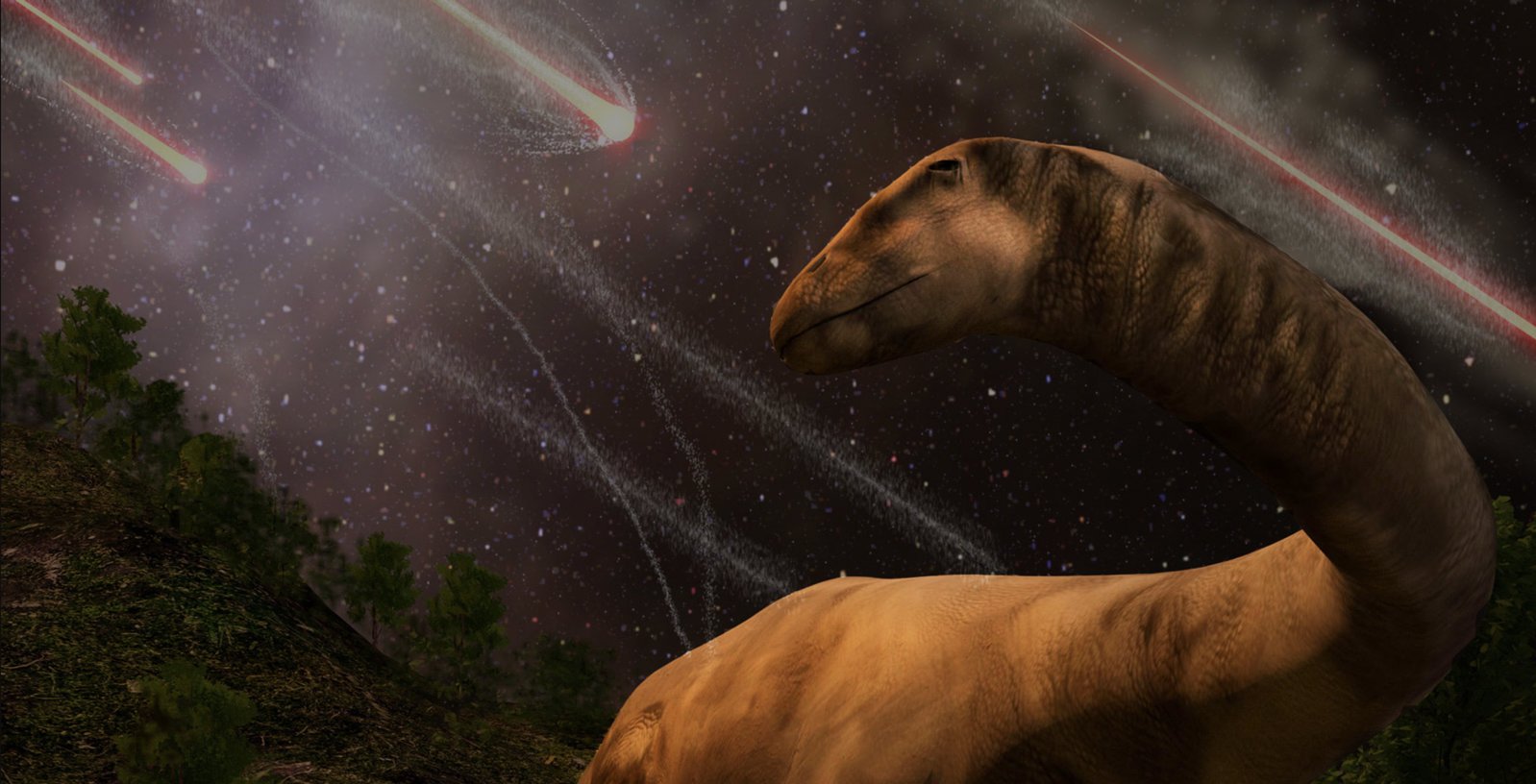 Guest blog post by James Gibson, Founder & CEO of Ortana Media Group.
There's a wide range of reasons why businesses want to migrate away from their current archive solution ranging from managing risk, concerns over legacy hardware, media degradation, and format support. Many businesses also find themselves stuck with closed format solutions that are based on legacy middleware with escalating support costs. It is a common problem that we at Ortana have helped many clients overcome through smart and effective use of the many storage solutions available on the market today. As Founder and CEO of Ortana, I want to share some of our collective experience around this topic and how we have found success for our clients.
First, we often forget how quickly the storage landscape changes. Let's take a typical case.
It's Christmas 2008 and a CTO has just finalized the order on their new enterprise-grade hierarchical storage management (HSM) system with an LTO-4 tape robot. Beyonce's Single Ladies is playing on the radio, GPS on phones has just started to be rolled out, and there is this new means of deploying mobile apps called the Apple™ App Store! The system purchased is from a well established, reputable company and provides peace of mind and scalability—what more can you ask for? The CTO goes home for the festive season—job well done—and hopes Santa brings him one of the new Android phones that have just launched.
Ten years on, the world is very different and Moore's law tells us that the pace of technological change is only set to increase. That growing archive has remained on the same hardware, controlled by the same HSM and has gone through one or two expensive LTO format changes. "These migrations had to happen," the CTO concedes, as support for the older LTO formats was being dropped by the hardware supplier. Their whole content library had to be restored and archived back to the new tapes. New LTO formats also required new versions of the HSM, and whilst these often included new features—over codec support, intelligent repacking and reporting—the fundamentals of the system remained: closed format, restricted accessibility, and expensive. Worse still, the annual support costs are increasing whilst the new feature development has ground to a halt. Sure, the archive still works, but for how much longer?
Decisions, Decisions, So Many Migration Decisions
As businesses make the painful decision to migrate their legacy archive, the choices of what, where, and how become overwhelming. The storage landscape today is a completely different picture from when closed format solutions went live. This change alone offers significant opportunities to businesses. By combining the right storage solutions with seamless architecture and with lights out orchestration driving the entire process, businesses can flourish by allowing their storage to react to the needs of the business, not constrain them. Ortana has purposefully ensured Cubix (our asset management, automation, and orchestration platform) is as storage agnostic as possible by integrating a range of on-premises and cloud-based solutions, and built an orchestration engine that is fully abstracted from this integration layer. The end result is that workflow changes can be done in seconds without affecting the storage.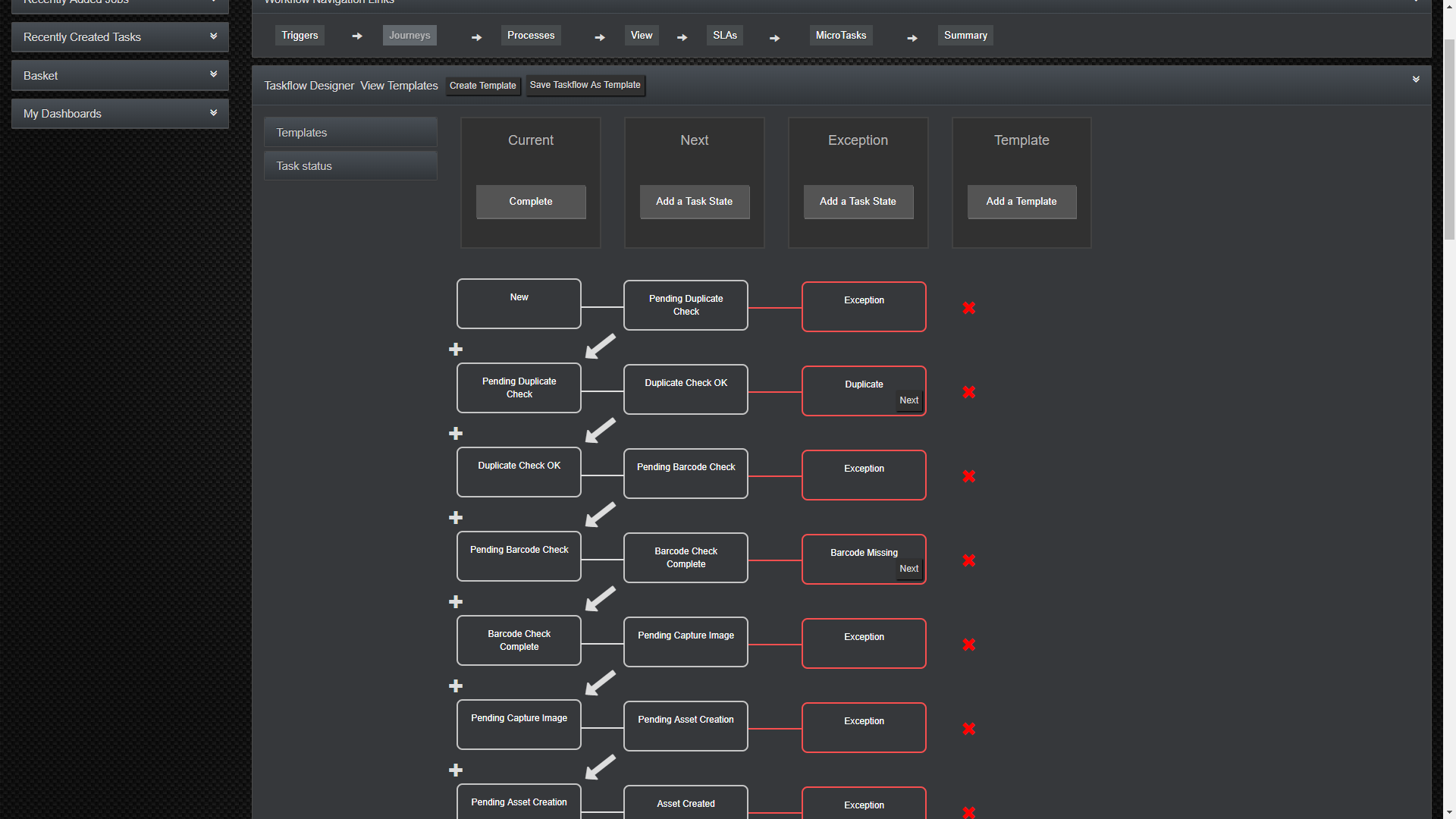 As our example CTO would say (shaking their head no doubt whilst saying it), a company's main priority is to not-be-here-again, and the key is to store media in an open format, not bound to any one vendor, but also accessible to the business needs both today and tomorrow. The cost of online cloud storage such as Backblaze has now made storing content in the cloud more cost effective than LTO and this cost is only set to reduce further. This, combined with the ample internet bandwidth that has become ubiquitous, makes cloud storage an obvious primary storage target. Entirely agnostic to the format and codec of content you are storing, aligned with MPAA best practices and easily integrated to any on-premise or cloud-based workflows, cloud storage removes many of the issues faced by closed-format HSMs deployed in so many facilities today. It also begins to change the dialogue over main vs DR storage, since it's no longer based at a facility within the business.
Cloud Storage Opens Up New Capabilities
Sometimes people worry that cloud storage will be too slow. Where this is true, it is almost always due to poor cloud implementation. Backblaze B2 Cloud Storage is online, meaning that the time-to-first-byte is almost zero, whereas other cloud solutions such as Amazon Glacier are cold storage, meaning that the time-to-first-byte ranges from at best one to two hours, but in general six to 12 hours. Anything that is to replace an LTO solution needs to match or beat the capacity and speed of the incumbent solution, and good workflow design can ensure that restores are done as promptly as possible and direct to where the media is needed.
But what about those nasty egress costs? People can get caught off guard when this is not budgeted for correctly, or when their workflow does not make good use of simple solutions such as proxies. Regardless of whether your archive is located on LTO or in the cloud, proxies are critical to keeping accessibility up and costs and restore times down. By default, when we deploy Cubix for clients we always generate a frame accurate proxy for video content, often devalued through the use of burnt-in timecode (BITC), logos, and overlays. Generated using open source transcoders, they are incredibly cost effective to generate and are often only a fraction of the size of the source files. These proxies, which can also be stored and served directly from B2 Cloud Storage, are then used throughout all our portals to allow users to search, find, and view content. This avoids the time and cost required to restore the high resolution master files. Only when the exact content required is found is a restore submitted for the full-resolution masters.
Multiple Copies Stored at Multiple Locations by Multiple Providers
Moving content to the cloud doesn't remove the risk of working with a single provider, however. No matter how good or big they are, it's always a wise idea to ensure an active disaster recovery solution is present within your workflows. This last resort copy does not need all the capabilities of the primary storage, and can even be more punitive when it comes to restore costs and times. But it should be possible to enable in moments, and be part of the orchestration engine rather than being a manual process.
The need to de-risk that single provider, or for workflows where 30-40% of the original content has to be regularly restored (as proxies do not meet the needs of the workflow), on premise archive solutions still can be deployed without being caught in the issues discussed earlier. Firstly, LTO now offers portability benefits through LTFS, an easy to use open format, which critically has its specification and implementation within the public domain. This ensures it is easily supported by many vendors and guarantees support longevity for on-premises storage. Ortana with its Cubix platform supports many HSMs that can write content in native LTFS format that can be read by any standalone drive from any vendor supporting LTFS.
Also, with 12TB hard drives now standard in the marketplace, nearline storage has also become a strong contender for content when combined with intelligent storage tiering to the cloud or LTO. Cubix can fully automate this process, especially when complemented by such vendors as GB Labs' wide range of hardware solutions. This mix of cloud, nearline, and LTO—being driven by an intelligent MAM and orchestration platform like Cubix to manage content in the most efficient means possible on a per workflow basis—blurs the lines between primary storage, DR, and last resort copies.
Streamlining the Migration Process
Once you have your storage mix agreed upon and in place, now your fraught task is getting your existing library onto the new solution whilst not impacting access to the business. Some HSM vendors suggest swapping your LTO tapes by physically removing them from one library and inserting them into another. Ortana knows that libraries are often the linchpin of the organization and any downtime has significant negative impact that can fill media managers with dread, especially since these one shot, one direction migrations can easily go wrong. Moreover, when following this route, simply moving tapes does not persist any editorial metadata or resolve many of the objectives around making content more available. Cubix not only manages the media and the entire transformation process, but also retains the editorial metadata from the existing archive also.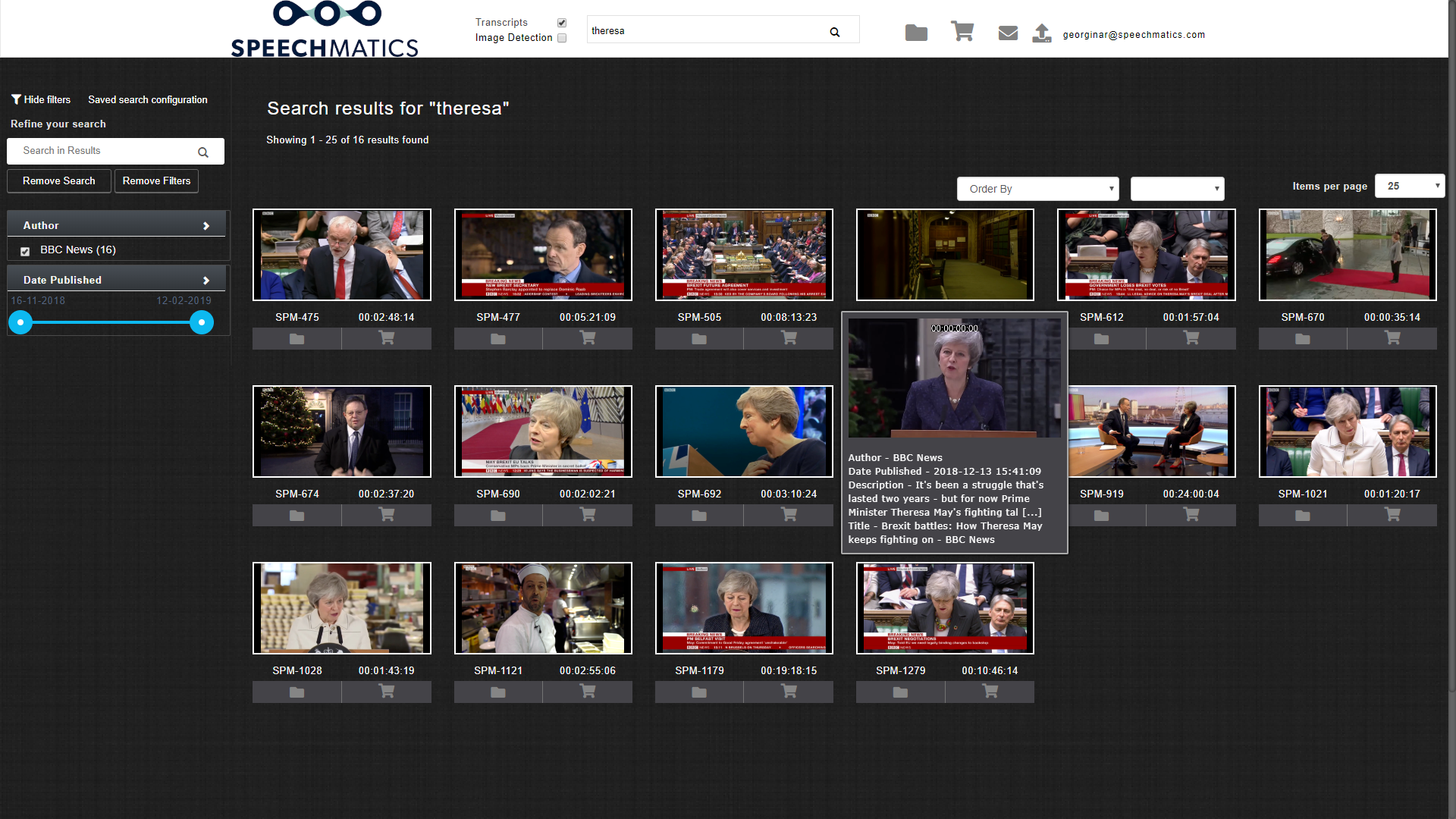 Given the high speeds that LTO delivers, combined with the scalability of Cubix, the largest libraries can be migrated in short timescales, whilst having zero downtime on the archive. Whilst the content is being migrated to the defined mix of storage targets, Cubix can perform several tasks on the content to further augment the metadata, including basics such as proxy and waveform generation, through to AI-based image detection and speech to text. Such processes only further reduce the time spent by staff looking for content, and further refine the search capability to ensure only that content required is restored—translating directly to reduced restore times and egress costs.
A Real-World Customer Example
Many of the above concerns and considerations led a large broadcaster to Ortana for a large-scale migration project. The broadcaster produces in-house news and post production with multi-channel linear playout and video-on-demand. Their existing archive was 3PB of media across two generations of LTO tape managed by Oracle™ DIVArchive & DIVADirector. They were concerned about on-going support for DIVA and wanted to fully migrate all tape and disk-based content to a new HSM in an expedited manner, making full use of the dedicated drive resources available.
Their primary goal was to fully migrate all editorial metadata into Cubix, including all ancillary files (subtitles, scripts, etc.), and index all media using AI-powered content discovery to reduce searching times for news, promos, and sports departments at the same time. They also wanted to replace the legacy Windows Media Video proxy with new full HD H264 frame accurate proxy, and provide the business secure, group-based access to the content. Finally, they wanted all the benefits of cloud storage, whilst keeping costs to a minimum.
With Ortana's Cubix Core, the broadcaster was able to safely migrate their DIVAarchive to two storage platforms: LTFS with a Quantum HSM system and Backblaze B2 Cloud Storage. Their content was indexed via AI-powered image recognition (Google Vision) and speech to text (Speechmatics) during the migration process, and the Cubix UI replaced existing archive as media portal for both internal and external stakeholders.
The new solution has vastly reduced the timescales for content processing across all departments, and has led to a direct reduction in staff costs. Researchers report a 50-70% reduction in time spent searching for content, and the archive shows a 40% reduction in restore requests. By having the content located in two distinct geographical locations they've entirely removed their business risk of having their archive with a single vendor and in a single location. Most importantly, their archived content is more active than ever and they can be sure it will stay alive for the future.
How exactly did Ortana help them do it? Take a look at our webinar, Evading Extinction: Migrating Legacy Archives. We detail all the steps we took in the process and include a live demo of Cubix. We show you how straightforward and painless the archive migration can be with the right strategy, the right tools, and the right storage.
—James Gibson, Founder & CEO, Ortana Media Group
If you're interested in learning more about cloud-enabled workflow solutions, visit our
Cloud University
page, where we've created a series of webinars available on-demand with over a dozen partners.