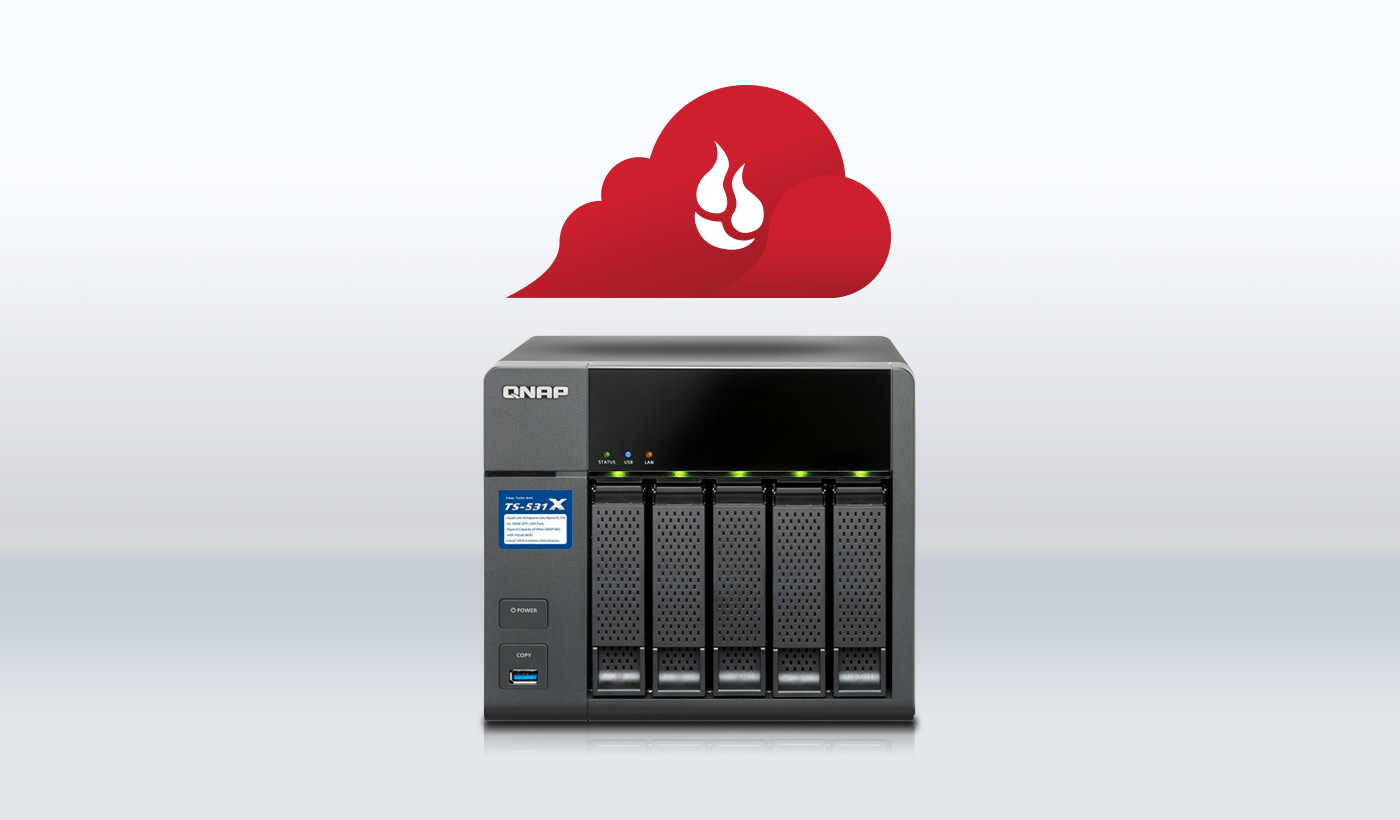 For those who follow Backblaze, you'll know that QNAP was an early integrator for our B2 Cloud Storage service. The popular storage company sells solutions for almost any use case where local storage is needed, and with their Hybrid Backup Sync software, you can easily sync that data to the cloud. For years, we've helped QNAP users like Yoga International and SoCo Systems back up and archive their data to B2. But QNAP never stops innovating, so we wanted to share some recent updates that will have both current and potential users excited about the future of our integrations.
---
Hybrid Backup Sync 3.0
Current QNAP and B2 users are used to having Hybrid Backup Sync (HBS) quickly and reliably sync their data to the cloud. With the HBS 3.0 update, the feature has become far more powerful. The latest update adds true backup capability for B2 users with features like version control, client-side encryption, and block-level deduplication. QNAP's operating system, QTS, continues to deliver innovation and add thrilling new features. In the QTS 4.4.1 update, you also have the ability to preview backed up files using the QuDedup Extract Tool, allowing QNAP users to save on bandwidth costs.
The QTS 4.4.1 update is now available (you can download it here) and the HBS 3.0 update is currently available in the App Center on your QNAP device.
Hybrid Mount and VJBOD Cloud
The new Hybrid Mount and VJBOD Cloud apps will allow QNAP users to designate a drive in their system to function as a cache while accessing their B2 Cloud Storage. This allows users to interact with B2 just like you would a folder on your QNAP device while using B2 as an active storage location.
Hybrid Mount and VJBOD Cloud are both included in the QTS 4.4.1 update and function as a storage gateway on a file-based or block-based level, respectively. Hybrid Mount enables B2 to be used as a file server and is ideal for online collaboration and file-level data analysis. VJBOD Cloud is ideal for a large number of small files or singular massively large files (think databases!) since it's able to update and change files on a block-level basis. Both apps offer the ability to connect to B2 via popular protocols to fit any environment, including SMB, AFP, NFS, FTP and WebDAV.
QuDedup
QuDedup introduces client-side deduplication to the QNAP ecosystem. This helps users at all levels to save on space on their NAS by avoiding redundant copies in storage. B2 users have something to look forward to as well since these savings carry over to cloud storage via the HBS 3.0 update.
---
QNAP continues to innovate and unlock the potential of B2 in the NAS ecosystem. We're huge fans of these new updates and whatever else may come down the pipeline in the future. We'll be sure to highlight any other exciting updates as they become available.