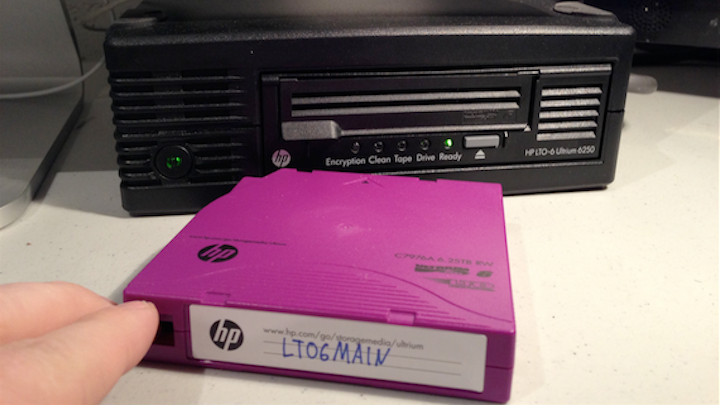 In a recent post, we looked at how you could use Backblaze B2 Cloud Storage in concert with MSP360 (formerly CloudBerry Lab) to back up your Windows Server data to the Backblaze cloud. In the process, you could save up to 75% over similar solutions by using the Backblaze B2/MSP360 combination. But, what if you needed to back up five Windows Servers, or 10, or 100? Would the same solution work? More importantly, would the savings scale with the number of servers? The answer is yes to all these questions, but there's a much easier way—use Backblaze B2 in combination with the MSP360 Managed Backup Service (MBS).
The Backblaze B2/MBS Integration
The Backblaze B2/MBS integration is now available on the Windows platform. The goals of the solution are to:
Easily manage the backup of multiple servers, workstations, and computers.
Economically store that data off-site.
Have the data be restorable when needed.
To accomplish this, data on a given Windows Server is first encrypted on the source server, then transferred according to the MSP360 backup plan to Backblaze B2 Cloud Storage, where it is stored in encrypted form. When needed, data can be restored in near-real time by using the MBS management console. The data is retrieved from Backblaze B2, passed to the destination server where it is decrypted, and is then ready as needed.
IT professionals with a Window Servers farm, or Managed Service Providers (MSP) managing multiple clients, will both find the MSP360 MBS/Backblaze B2 solution easy and inexpensive to use.
Managed Service Providers
Many smaller organizations don't have an IT department or the expertise to manage their computer systems and servers. Instead, they rely on a local Managed Service Provider (MSP) to do the IT heavy-lifting. One of those IT functions is to manage the backup process for their clients, with the added responsibility of making sure the data from each client is kept separate and protected.
(Click on image for larger view.)
The MSP360 Managed Backup Service allows a Managed Service Provider to set up and manage backups for multiple clients from one console. Backup plans are defined for each system of each client so the MSP can ensure data security while optimizing the backups for each client. When data on a given Windows Server needs to be stored off-site, the MSP simply selects Backblaze B2 as the cloud storage destination for that system. The MSP360 backup plan ensures the data to be backed up is first encrypted and then routed to Backblaze B2 for cloud storage, where it resides until it is needed. Data can be restored as soon as it is uploaded to B2 Cloud Storage by using the MSP360 MBS console.
IT Departments and LTO Tape Backup Systems
Besides keeping the boss's computer running, a primary function of IT is to protect the organization's data. This data resides in servers, workstations, desktops, and laptops throughout the organization. Tape backup systems (usually known as LTO systems), are a common method to achieve off-site backup of an organization's data. While many IT folks lament that they have to use LTO systems, it is generally considered the least expensive way to store data off-site, even if it means taking hours or even days to recover data stored on tape. And in a recent study by Backblaze, 19.92% of LTO users reported having trouble recovering data from LTO tape.
Still, many organizations have years of data stored on LTO tapes, and although they may want to change to cloud storage, they can't just discard LTO. The Backblaze B2/MSP360 MBS solution provides a viable way to transition away from LTO.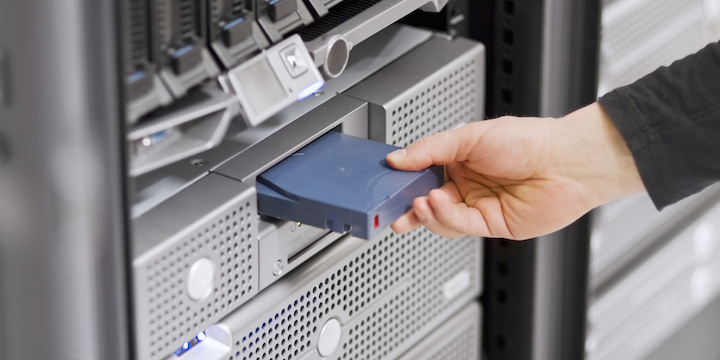 The process starts with defining backup plans in MSP360 MBS for the servers and systems that are currently being backed up to LTO.  For example for each server, you do a full backup once a week/month/year and you also do an incremental backup each day. The transition starts with replacing LTO with Backblaze B2 as the destination for the daily incremental backups. With B2 Cloud Storage, these daily backups will now be off-site immediately—without having to remember to take the tape home! It also means the files from any given incremental backup can be recovered within a few minutes by using the MSP360 MBS console. Even better, all the management can be done remotely, you don't need to be standing next to the server (or the LTO system) to back up the data.
Over time, the MSP360 backup plan can be modified so that all the organization's data can be stored in Backblaze B2, and the LTO system can be retired. Of course, you may want to keep an LTO system or two to read old tapes, but there is no need to buy new LTO equipment and tapes, and then spend hours a week mounting tapes, cleaning drive heads, and hoping you can read the tape.
Summary
If you have one or two Windows Servers that need backup, the MSP360 Windows Server Backup solution will work fine. Otherwise, the MSP360 MBS solution is probably a better fit from both a management and cost point of view. In either case, selecting Backblaze B2 as the cloud storage destination can dramatically reduce your off-site storage costs and make the total cost of ownership of the joint solution much less than you ever expected.