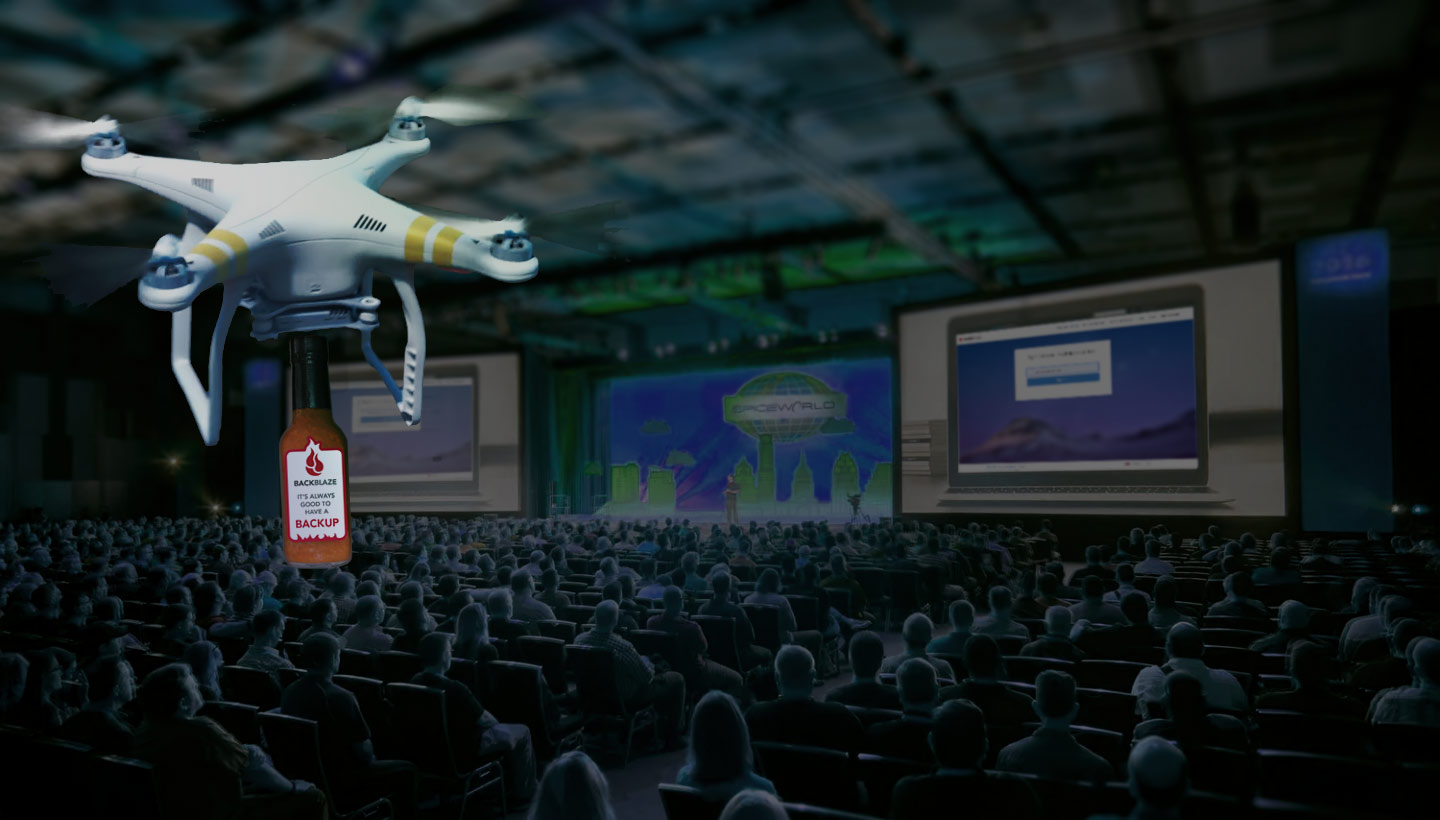 Backblaze is coming in hot to Austin, Texas for SpiceWorld 2019, from September 23rd through the 25th at the convention center, and hundreds of bottles of Backblaze brand hot sauce are just the beginning. If you're attending, we hope you'll visit us at booth #26 to say hello and join us for a little of what we've got going on:
Our very own Andy Klein will be joining us. He's the "real deal" at Spiceworks, according to credible sources:

Known for his love of our Backblaze Storage Pod and famous for his authorship of our Drive Stats series, Andy will be at the booth to talk in depth about hard drive failure rates, the current drive populations of our four data centers, and:
The Storage Pod! We'll have a sixth generation production storage pod for you to take a gander inside of. Sure, we've open sourced our pod design since 2009, so you shouldn't be surprised by what you see, but it's always good to take a look under the hood of the real thing, even if you've already built your own. Come for a chat with Andy and the Storage Pod, stay for…
…a complimentary bottle of Backblaze hot sauce, a chance to win a drone (for participants of the Passports to Prizes raffle), and, for just a handful of visitors, the chance of mystery swag for any current customers willing to talk to us about their experience with our services.
Come for the backup, stay for the blazing flavor. We hope you can join us at SpiceWorld!