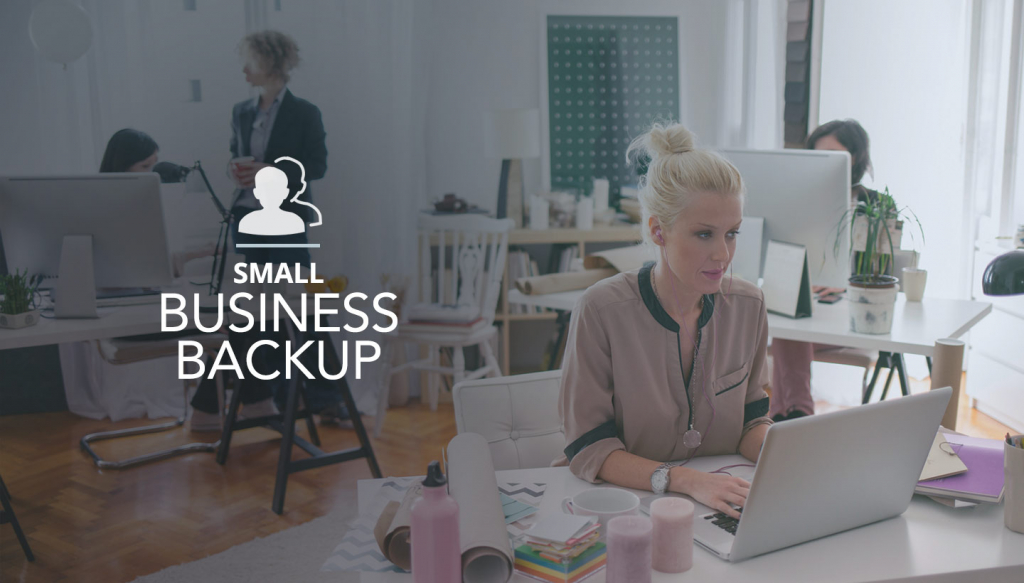 We recently introduced the new Backblaze Business Backup featuring Groups. If backup management for your business is part of your job description, Groups can make your work a lot easier.
What is a Group? Groups centrally manage billing by an administrator. Admins can also (optionally) keep track of the Group members' backup statuses, Backblaze B2 Cloud Storage usage, and any alerts that members may have on their Backblaze accounts.
Here are some tips on getting the most out of Groups as part of your business backup strategy. If you're a home user interested in setting up a Group of your own, we have some tips for you, too.
1. Consolidate Your Billing
If your users already have Backblaze accounts, Groups lets you gather those accounts under one common billing umbrella. That way you don't have to manage multiple transactions. You can buy licenses as you need them.
You can create as many Groups as you need, so you can adopt whatever organizational model makes the most sense: By department, for example, or by business unit, or by geographical location. The choice is yours.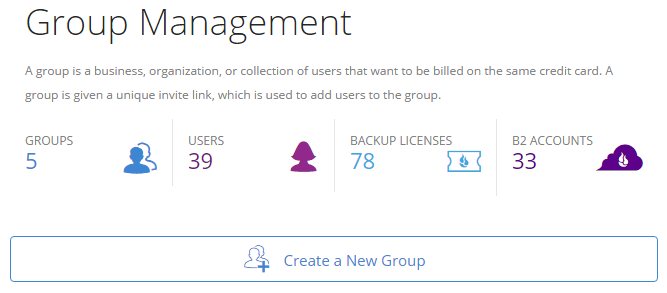 By the way, the billing will change but the backup won't: Users in your new Group don't have to reupload their backups. What's more, being in a Group is voluntary—they can leave (or you can reassign or remove them) at any point.
Member management for your Group is flexible. You can email invitations to members. Or provide them with a unique invitation link generated by Backblaze and send it by instant message or any other medium you prefer. You can even configure your Group to accept anyone from a specific domain. There's an option to auto-accept anyone with a valid invitation link. We leave it to you to figure out what's best for you and your members.
Groups doesn't change your members' backup process. If they're already using Backblaze, they don't need to reupload their backup and restart. All that changes is how the account is billed, and optionally, whether you're able to centrally manage their backups and restores. Let's take a look at what that means.
2. Centralize Your Backup Management
Your CEO is about to present to investors when they realize they've deleted their presentation. With a managed Group, you can help. Just log in to Backblaze, access their backup, and create a ZIP-compressed restore file to get them what they need in a few minutes. It doesn't matter where they are or where you are. Everything is managed through the Backblaze web interface, or through our easy to use mobile app.
Group management is optional—you specify whether you want to manage the Group when you first set it up. Administrators in managed Groups can browse backup data on individual user accounts, create restores for them, and update account information for users.
Logging in and out of multiple Backblaze accounts to handle restores or other account issues? Or worse, using a single account with a shared login and password? Groups helps to fix those problems. You, as the administrator, have access to the restore data and account information you need, and your Group members continue to have unfettered access to their backups as well.
It's worth noting that managed Groups are "opt-in." Group members acknowledge the administrator's rights to access backup and account data when they join a Managed Group.
3. Use Affordable, Reliable Backup
Backblaze For Business is priced at $50 per year, per computer. That's our unlimited backup service, with no caps and no throttling. You can back up as many members as you need at a predictable budget that's not going to surprise or shock you when there are lots of backups or recoveries.
We can even send the data right to your door to make large restores go more smoothly. Our Restore Return Refund program sends a Flash drive or 4TB hard drive by FedEx. The data on that drive is encrypted, so it arrives safe and sound. Your Group member can use it as a local backup drive or for additional storage, but if you return the drive to us within 30 days, we'll refund the price in full.
4. Use B2 Cloud Storage for NAS Backups and More
Have network attached storage (NAS) devices that need off-site backup? If so, we offer B2 Cloud Storage. Backblaze B2 integrates with Synology, MSP360 (formerly CloudBerry), and other software. B2 Cloud Storage is priced at a fraction of the rate of other cloud storage services—for example, Backblaze B2 is one quarter the price of Amazon S3.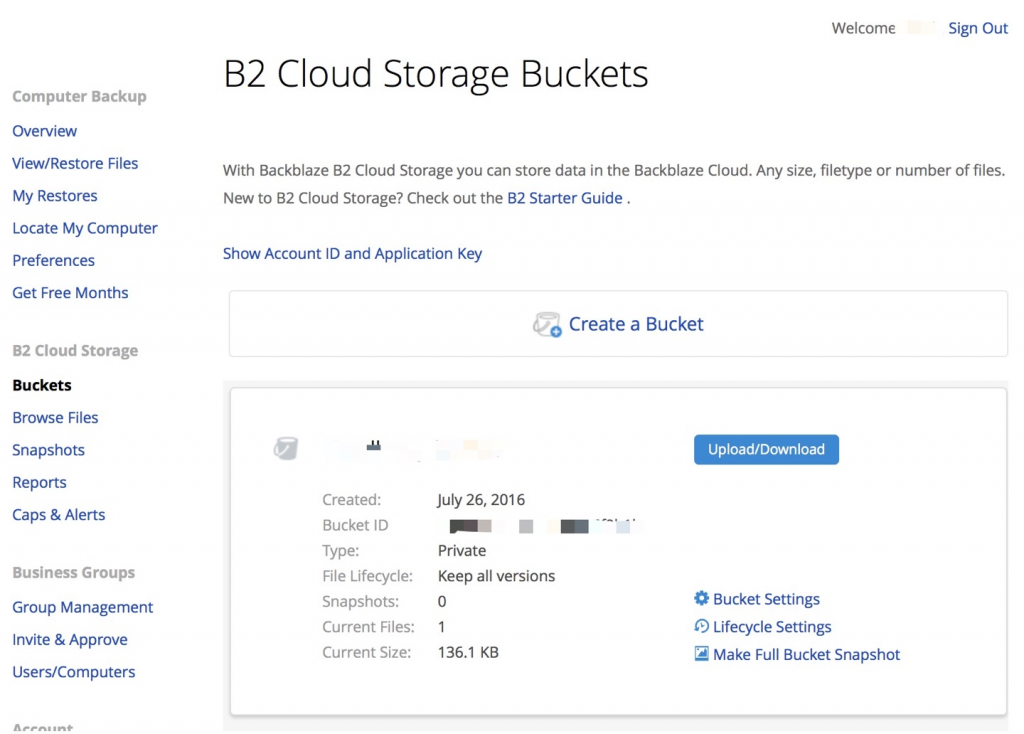 We publish an API for Backblaze B2 that you can use in your own tools. You can also use Backblaze B2 from a command line interface. The web interface is very powerful and easy to use, as well.
B2 Cloud Storage is fully integrated into our Business Backup platform. You can give your Group members access to Backblaze B2 if they need inexpensive, reliable cloud storage. It's for more than just NAS or server backups—use B2 Cloud Storage however you might need it.
Be More Productive With Groups
Backing up your users' most important business data is a vital part of your job, but it shouldn't have to be the entirety of your job. With Groups, you can organize your business backups more easily. Centrally manage billing, backups, restores, and handle member account changes. Groups make it possible for you to do more for your users in less time. Start improving your productivity with Groups today!
If you're already a Backblaze Business Backup customer and would like to enable the new Groups functionality for yourself and your users, please take a look at our Knowledge Base for more information.