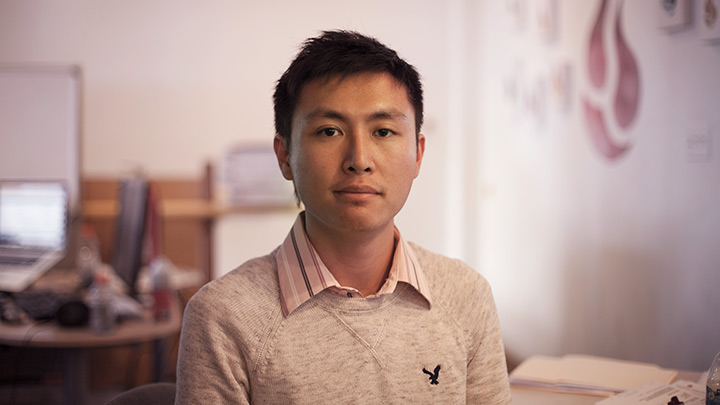 We're hiring like crazy over here (know any Sys Admins?) and the latest person to join the Backblaze team is Eric! He's joining our money department as a Junior Staff Accountant, and our controller Cecilia couldn't be happier! Let's take some time and learn a bit about Eric, shall we?
What is your Backblaze title?
Junior Staff Accountant.
Where are you originally from?
I am from Hong Kong. I moved to the Bay Area in 2006 and decided to stay, as I love this place.
What attracted you to Backblaze?
I am really attracted to Backblaze as everyone here is really cool, and also I have very strong interest in IT even though it is not my field of study.
What do you expect to learn while being at Backblaze?
Lots of things; I wish to develop my accounting knowledge, especially in cost accounting. I would also like to learn more about computers too.
Where else have you worked?
I worked in a small computer retail business in Fremont, and I am also a part-time barista at Fantasia Coffee & Tea.
Where did you go to school?
I completed my high school in Hong Kong, studied at Ohlone College when I moved here, and graduated from CSU East Bay.
What's your dream job?
I dream to be a chef… but I can't even cook.
Favorite place you've traveled?
Hawaii. Beach + Sunshine + Japanese food = Awesome!
Favorite hobby?
Contract bridge, headphones, computers.
Coke or Pepsi?
Pepsi all the way.
Favorite food?
Ramen, shoyu flavor in particular.
Eric might be the only person in the office that prefers Pepsi, but we're going to start stocking it in the fridge now just for him! Once we start building out our office a little bit, we might even get a functioning kitchen for Eric to start developing that chef's palate, then he can start catering lunches! Brilliant!