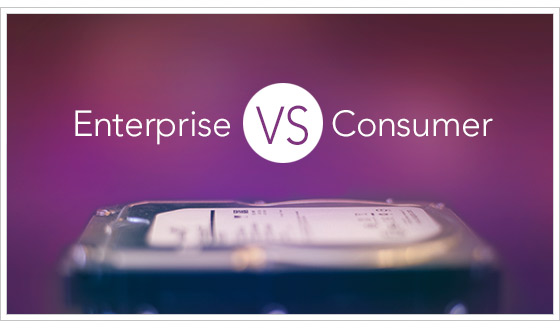 Last month I dug into drive failure rates based on the 25,000+ consumer drives we have and found that consumer drives actually performed quite well. Over 100,000 people read that blog post and one of the most common questions asked was:
"Ok, so the consumer drives don't fail that often. But aren't enterprise drives so much more reliable that they would be worth the extra cost?"
Well, I decided to try to find out.
In the Beginning
As many of you know, when Backblaze first started the unlimited online backup service, our founders bootstrapped the company without funding. In this environment one of our first and most critical design decisions was to build our backup software on the premise of data redundancy. That design decision allowed us to use consumer drives instead of enterprise drives in our early Storage Pods as we used the software, not the hardware, to manage redundancy. Given that enterprise drives were often twice the cost of consumer drives, the choice of consumer drives was also a relief for our founders' thin wallets.
There were warnings back then that using consumer drives would be dangerous with, people saying:
"Consumer drives won't survive in the hostile environment of the data center."
"Backblaze Storage Pods allow too much vibration – consumer drives won't survive."
"Consumer drives will drop dead in a year. Or two years. Or …"
As we have seen, consumer drives didn't die in droves, but what about enterprise ones?
Failure Rates
In my post last month on disk drive life expectancy, I went over what an annual failure rate means. It's the average number of failures you can expect when you run one disk drive for a year. The computation is simple:
Annual Failure Rate = (Number of Drives that Failed / Number of Drive-Years)
Drive-years a measure of how many drives have been running for how long. This computation is also simple:
Drive-Years = (Number of Drives x Number of Years)
For example, one drive for one year is one drive-year. Twelve drives for one month is also one drive-year.