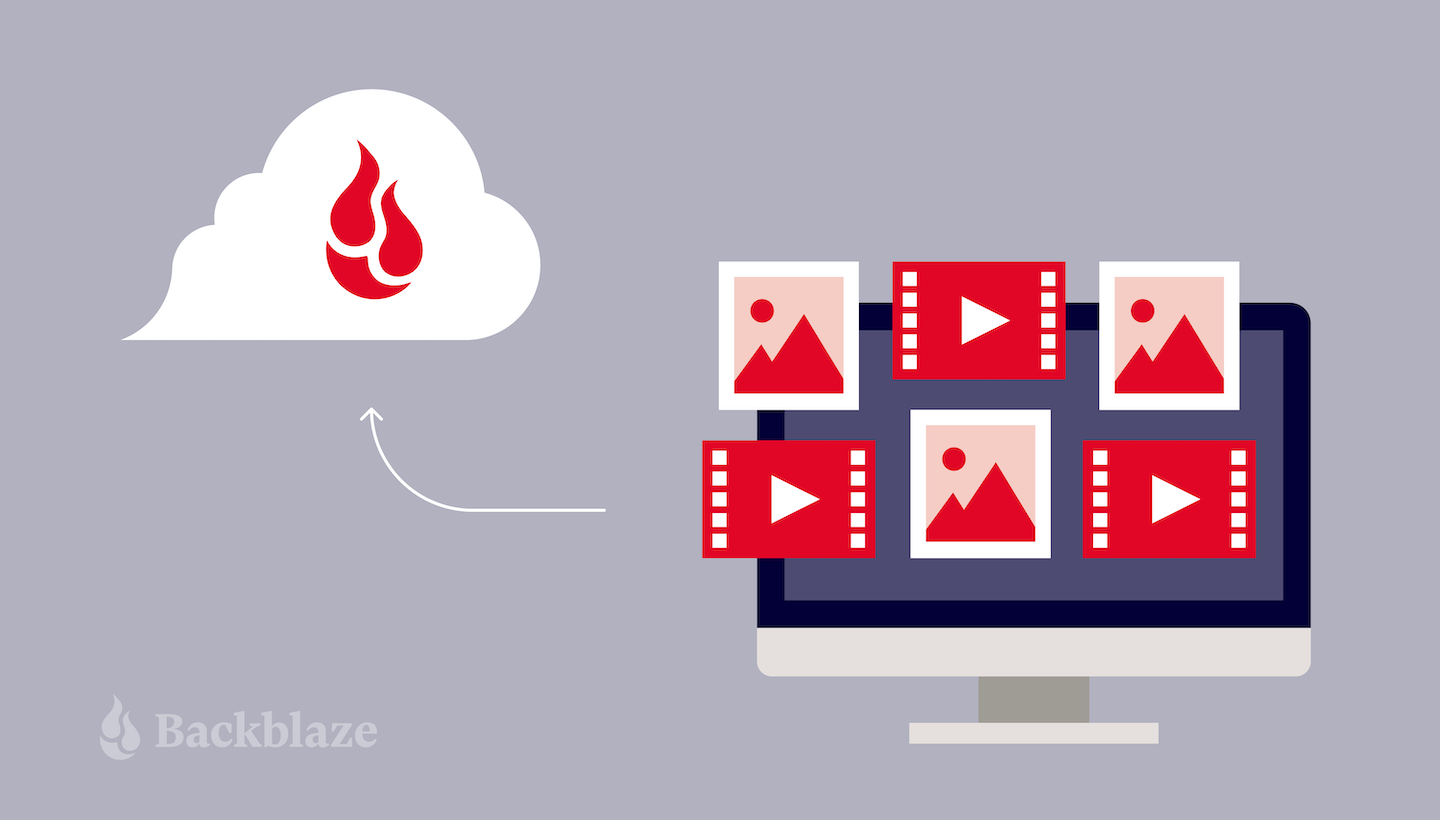 When to back up and when to archive? It's a simple question, and the simple answer is that it depends on the function of the data you're looking to archive or back up. For media teams, a solid understanding of how your data functions, how often you need it, and how fast you need it is required in order to implement the right tools.
In this post, we'll explain the difference between backing up and archiving for media teams, and we'll walk through a real-world application from UCSC Silicon Valley.
Backup vs. Archive: A Refresher
We explored the broader topic of backing up vs. archiving in our "What's the Diff: Backup vs. Archive" post. In short, you should use a backup if you intend to keep the data available in case of loss. If you make a copy for regulatory compliance, or to move older, less-used data off to cheaper storage, you should use an archive. Simple, right? Not always, if you're talking about image, video, and other media files. Read on to learn more.
Backup vs. Archive for Professional Media Workflows
Definitions of backup and archive that apply to general business use cases don't always apply to professional media workflows. Video and image files differ from typical business data in a number of ways, and that profoundly impacts how they're protected and preserved throughout their lifecycle.
When backing up media files, there are key differences between which files get backed up and how they get backed up. When archiving media files, there are key differences between when files get archived and why they're archived. The main differences between business files and media workflow files include:
Size: Media files are much larger and more intermediate files are generated through the production process.
Archive use case: Media teams archive to save space on their on-premises production storage, while most businesses archive to meet compliance requirements.
Archive timing: Media teams will frequently archive source files immediately upon ingestion in addition to final cuts, whereas only final versions need to be archived in business use cases.
We'll explain each of these elements in more detail below.
Large Media File Sizes Slow Down Backups
The most obvious difference is that media files are BIG. Most business documents are under 30MB in size, yet even a single second of video could be larger than 30MB depending on the resolution and frame rate. In a typical business use case, a company might plan to back up files overnight, say for incremental backups, or over a weekend for a full backup. But backing up large media files might exceed those windows. And you can't expect deduplication to shorten backup times or reduce backup sizes, either. Video and images don't dedupe well.
Furthermore, the editing process generates a flurry of intermediate or temporary files in the active content creation workspace that don't need to be backed up because they can be easily regenerated from source files.
The best backup solutions for media allow you to specify exactly which directories and file types you want backed up, so that you're taking time for and paying for only what you need.
Archiving to Save Space on Production Storage
Media teams tend to use archiving to reduce production storage costs, whereas businesses are much more likely to use archives for compliance purposes. High-resolution video editing, for example, requires expensive, high-performance storage to deliver multiple streams of content to multiple users simultaneously without dropping frames. Since high-resolution files are so large, this expensive storage resource fills up quickly. Once a project is complete, most media teams prefer to clear space for the next project. Archiving completed projects and infrequently-used assets can keep production storage capacities under control.
Media asset managers (MAMs) can simplify the archive, retrieval, and distribution process. Assets can be archived directly through the MAM's user interface, and after archiving, thumbnails or proxies remain visible to users. Archived content remains fully searchable by its metadata and can also be retrieved directly through the MAM interface. For more information on MAMs, read "What's the Diff: DAM vs. MAM."
Media teams can manage budgets effectively by strategically archiving select media files to less expensive storage. Content is readily accessible should it be needed for redistribution, repurposing, and monetization, especially when archiving is done properly.
Permanently Secure Source Files and Raw Footage on Ingest
A less obvious way that media workflows are different from business workflows is that video files are fixed content that are not actually altered during the editing process. Instead, editing suites compile changes to be made to the original and apply the changes only when making the final cut and format for delivery. Since these source files are often irreplaceable, many facilities save a copy to secondary storage immediately as soon as they're ingested to the workflow. This copy serves as a backup to the file on local storage during the editing process. Later, when the local copy is no longer actively being used, it can be safely deleted knowing it's secured in the archive. I mean backup. Wait, which is it?
Whether you call it archive or backup, make a copy of source files in a storage location that lives forever and is accessible for repurposing throughout your workflow.
To see how all this works in the real world, here's how UCSC Silicon Valley designed a new solution that integrates backup, archive, and asset management with Backblaze B2 Cloud Storage so that their media is protected, preserved, and organized at every step of their workflow.
How UCSC Silicon Valley Secured Their Workflow's Data
UCSC Silicon Valley built a greenfield video production workflow to support UC Scout, a University of California online learning program that gives high school students access to the advanced courses they need to be eligible and competitive for college. Three teams of editors, producers, graphic designers, and animation artists—a total of 22 creative professionals—needed to share files and collaborate effectively, and Digital Asset Manager, Sara Brylowski, was tasked with building and managing their workflow.
Brylowski and her team had specific requirements:
For backup, they needed to protect active files on their media server with an automated backup solution that allowed accidentally deleted files to be easily restored.
To manage storage capacity more effectively on their media server, they wanted to archive completed videos and other assets that they didn't expect to need immediately.
To organize content, they needed an asset manager with seamless archive capabilities, including fast self-service archive retrieval.
They wanted the reliability and simplicity of the cloud to store both their backup and archive data. "We had no interest in using LTO tape for backup or archive. Tape would ultimately require more work and the media would degrade. We wanted something more hands off and reliable," Brylowski explained.
They chose Backblaze B2 Cloud Storage along with a Facilis media storage system and CatDV media asset management software.
The solution delivered results quickly. Production team members could fully focus on creating content without concern for storage challenges. Retrievals and restores, as needed, became a breeze. Meanwhile, UCSC IT staff were freed from wrestling gnarly video data. And the whole setup helped Brylowski bring UC Scout's off-premises storage costs under control as she plans for significant content growth ahead.
"With our new workflow, we can manage our content within its life cycle and at the same time, have reliable backup storage for the items we know we're going to want in the future. That's allowed us to concentrate on creating videos, not managing storage."
—Sara Brylowski, UCSC Silicon Valley
To find out exactly how Brylowski and her team solved their challenges and more, read the full case study on UC Scout at UCSC Silicon Valley and learn how their new workflow enables them to concentrate on creating videos, not managing storage.
Looking for storage to fit your backup or archive workflows? Backblaze B2 Cloud Storage is simple to use, always active, and workflow friendly.