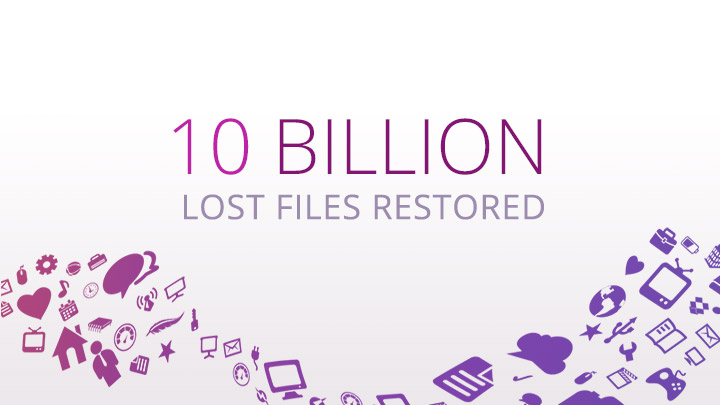 As an online backup provider, people pay us to backup their data so they can recover their files when needed. On March 2nd, a little after noon Pacific Time, Backblaze reached a data recovery milestone. We restored our 10 billionth file. No alarms went off, no bells rang, no one sang the Backblaze jingle, 10 billion just happened, then 10 billion and one, and then 10 billion and two, and so on. In an instant, 10 billion was here and gone. How fast, you ask? Let's look at the statistics for 2015 so far:
Average Number of Files Restored
So in the time it took you read this sentence, hundreds of files were restored.
In reality, there are many files being restored at the same time. We currently have 22 restore servers, locked away in our data center, working day and night, seven days a week, restoring files. Surely, they must get a break sometimes, you ask? Yes, some days of the week are busier than others, as you can see below:
Percentage of Restores Done Each Weekday
Just like many of us, they get a little breather on the weekend. Perhaps when our customers do their restores, they use the office network, just sayin'.
We didn't get to 10 billion files all at once. It took a while; years, in fact. We restored our first file for a customer in June 2008, shortly after we introduced the Backblaze 1.0 beta. It took nearly four years to get to one billion files restored. Once that happened, it got a little crazy. The chart below shows how we progressed over the years up through 10 billion files today.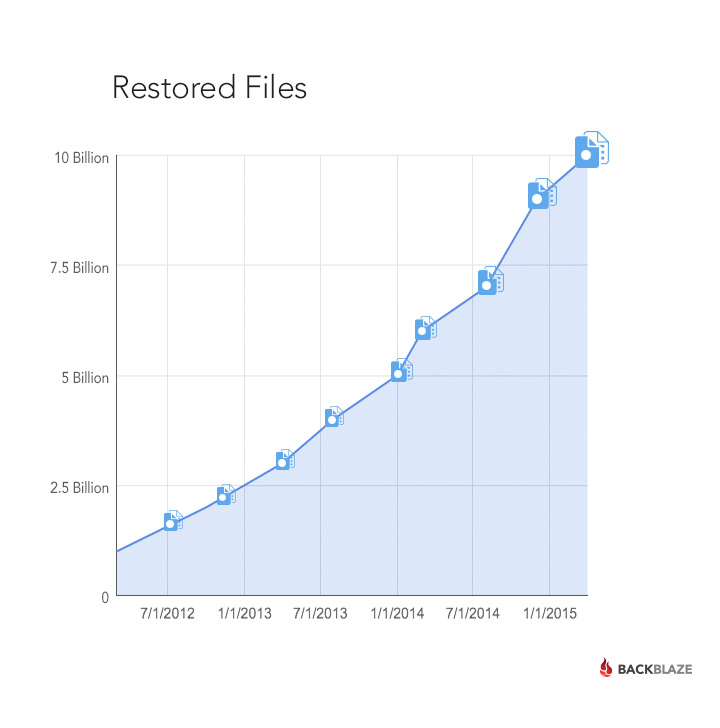 Projecting forward, we anticipate restoring our 100 billionth file sometime in late 2020. I predict October 27th, but I could be off by a year or two either way.
Recovering Files
Backblaze customers can restore one file, a group of files, or all their data, anytime they wish with 99.1% of all restores being done by downloading the files using a web browser or the Backblaze Downloader application. On average, each restore consists of 33,164 files, but interestingly, restoring a single file represents 21% of all the restores being done as shown below.
Number of Files Recovered by Each Restore
Yes, each month there are a number of customers that download one million files or more in a single restore. What's the largest number of files we've restored at one time? We believe the current record is 18,006,871 files. Please note, this is not meant to be a challenge to those of you contemplating large restores.
By the way, it's probably a good idea to break up a large restore into smaller parts and use the Backblaze Downloader. This will make for a much better download experience. Of course, you can always opt to purchase a USB hard drive from us. Once your restore is ready, we'll load your data on the drive and ship it to you next day at no extra charge. It's convenient, fast, and you get to keep the drive.
Well, I just checked and we're up to 10,124,152,571 files restored and counting, but that's what you pay us for. Restore away, and thanks.