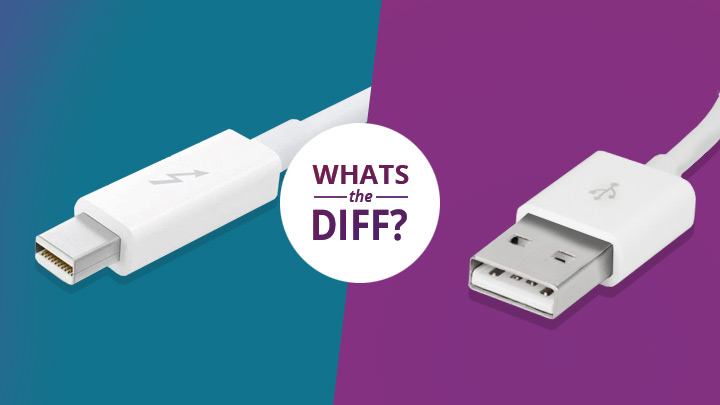 The "What's the Diff" series is here to explain in plain language what makes up the computer terminology we talk about, to help give you a clearer idea of what it is and how it works.
If you plan to plug in an external hard disk drive or another peripheral to a computer, it's not only important to know which interface gives you the best bang for the buck, but which interface you should use depending on what you're doing. The two most common peripheral interfaces we see on our customers' computers are USB and Thunderbolt, and that's where we see some confusion. This installment of "What's the Diff" is here to help!
What Is USB?
Universal Serial Bus (USB) is the most common peripheral interface you find on computers. It's been a standard on most Macs and PCs since the late 1990s, and has been iterated and updated several times since then.
USB comes in many different size variants, but you'll most likely find it on your computer in that familiar rectangular port. USB can be used to connect everything from external hard drives to keyboards, game controllers, network adapters, and more.
USB has been through a number of revisions over the years. The two most common implementations you find in use today are USB 2 and USB 3. USB 2 and USB 3 are sometimes included on the same computer or peripheral. On those devices the different interfaces will be marked or colored differently to distinguish them.
The big difference you see as a user is speed improvements—USB 2 tops out at 480 Mb per second, while USB 3.0 has a data signaling rate of up to 5 Gb per second (more than 10 times as much). In practical terms, though, most hard drives work much slower than that. The USB is downwardly compatible, so even if you connect a slower device, it'll still work on the faster bus (though it may limit transfer speeds, so it's best to use the fastest device your computer can support.
USB 3.1 is the very latest version of the standard—it began to appear on computers starting in 2015. USB 3.1 doubles the maximum data transfer speed from 5 Gb per second to 10 Gb per second.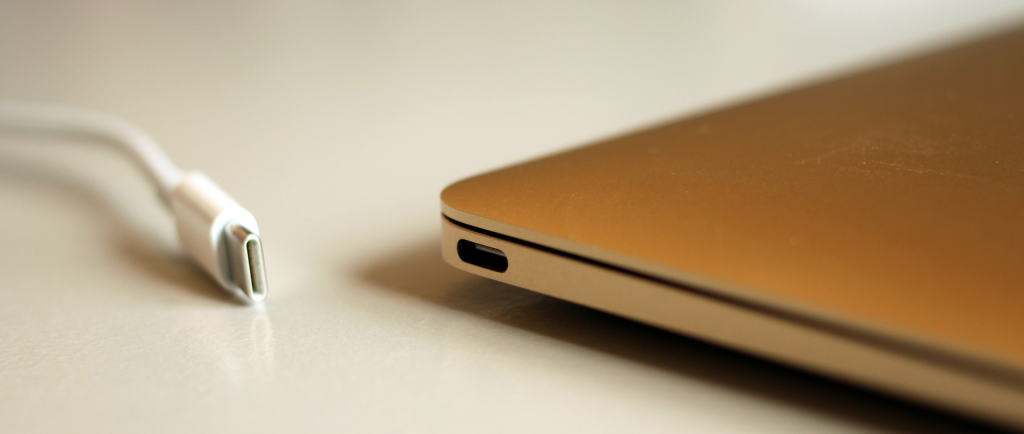 Some computer makers that support USB 3.1 have also elected to support the new USB Type-C connector. Apple is a practical example. The company introduced a new MacBook model in 2015 that uses the USB-C connector as its only interface (using it for both battery charging and for data transfer). USB-C is the first major physical interface change made to USB since the original. It's downwardly-compatible with older USB devices, though you will need a USB-C adapter to connect.
USB's biggest advantage is ubiquity. Because it's a truly universal standard, many companies make products that support USB, so it's easy to find inexpensive USB devices. That said, if speed of transfer is more important than a low price you should probably look at Thunderbolt.
What Is Thunderbolt?
Thunderbolt is a high-speed peripheral interface developed by Intel and Apple. It's standard issue on the Mac, and can be found on some PCs too.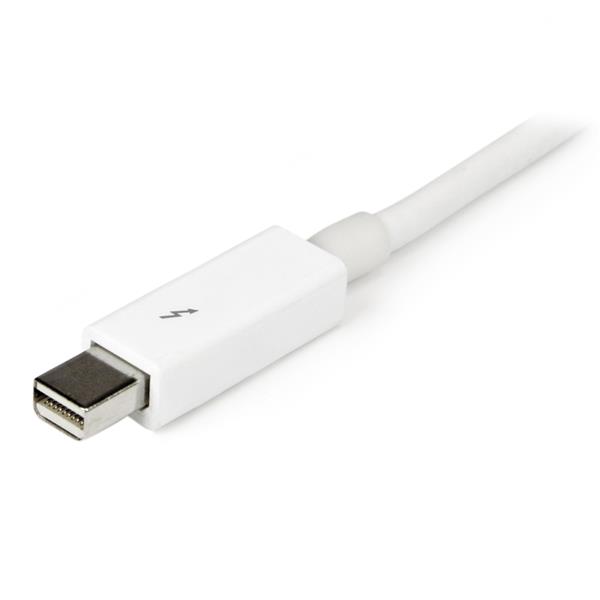 Thunderbolt uses a very different looking connector than USB—well, Thunderbolt and Thunderbolt 2 do, anyway—it's a six-sided interface commonly called a "Mini DisplayPort." The newest iteration, Thunderbolt 3, uses the USB Type-C interface instead.
The original Thunderbolt protocol supported up to 10 Gb per second. Thunderbolt 2 doubled that, and Thunderbolt 3 has doubled that again to 40 Gb per second. So just in terms of raw bandwidth, you can already see that Thunderbolt is a lot faster than USB.
What's more, Thunderbolt sports the ability to transmit video. Products exist to output video over USB, as well, but it requires software trickery you don't need for Thunderbolt. Thunderbolt's support of video is a basic part of the physical standard. As long as you have a Thunderbolt or DisplayPort-equipped display or the right adapter, you're all set.
As a result, many computers' Thunderbolt interfaces are used to connect external displays, Macs, and PCs alike. Thunderbolt can be found on the video cards of many Windows PCs and an increasing number of Windows laptops as well.
Even with video—up to 4K video—being transmitted over Thunderbolt, there's still bandwidth left over for your hard drives. And Thunderbolt's superior bandwidth makes it a better choice if you are moving lots of data. You can frequently find Thunderbolt interfaces on RAID drives—drive systems that combine two or more hard drives in a single chassis together, providing enhanced performance and reliability compared to single-drive mechanisms. Looking for the fastest-possible external storage for your computer? Consider a Thunderbolt-equipped SSD. They're out there, and they're fast as blazes!
Thunderbolt hard drives are commonly used in video editing and in professional video capture and encoding devices. Thunderbolt can also be used for other cool stuff, like external expansion bays for cards that support the PCI Express (PCIe) standard. You can also use Thunderbolt adapters to attach your computer to exotic network interfaces like Fibre Channel, or to attach storage devices that support other communications standards like external SATA (eSATA) and Serial Attached SCSI (SAS). Thunderbolt docks exist that let you connect a whole host of peripherals—displays, storage, network, and more—using a single Thunderbolt cable. You can even use an adapter to connect Thunderbolt to FireWire, the high-speed peripheral interface found on Macs prior to Thunderbolt's release.
As we've established, Thunderbolt is fast and it's flexible. It's also not cheap. Thunderbolt is being built onto more and more computers, but it's still a niche interface. You'll pay a lot more for a Thunderbolt-equipped drive than you will for a USB 3-equipped drive, but the performance can be worth it, depending on what you're doing. Your mileage, as in all things, may vary.
What Should I Use for Backing Up?
Now that we've laid out the differences between USB and Thunderbolt, let's bring the conversation around to backing up, because that's what Backblaze is here to help with. While Backblaze works over your computer's network connection, you should be using a local backup system as well.
Unless you're backing up to a Time Capsule or another network-based backup system on your local network, chances are, your local backup system is going to be an external hard drive connected to your computer.
If you're fortunate enough to have a computer with both USB 3 and Thunderbolt ports, figure out your needs and your budget to determine which interface will serve you best. If you plan to move a lot of files or archive very large volumes, the difference in speed might make Thunderbolt a better choice. Otherwise you can save a lot of money by buying a USB 3 drive instead.
With any luck, the differences between USB and Thunderbolt are a lot clearer than they were before you started reading. Are you still confused? Have a question? Let us know in the comments. And if you have ideas for things you'd like to see featured in future installments of "What's the Diff," please let us know!