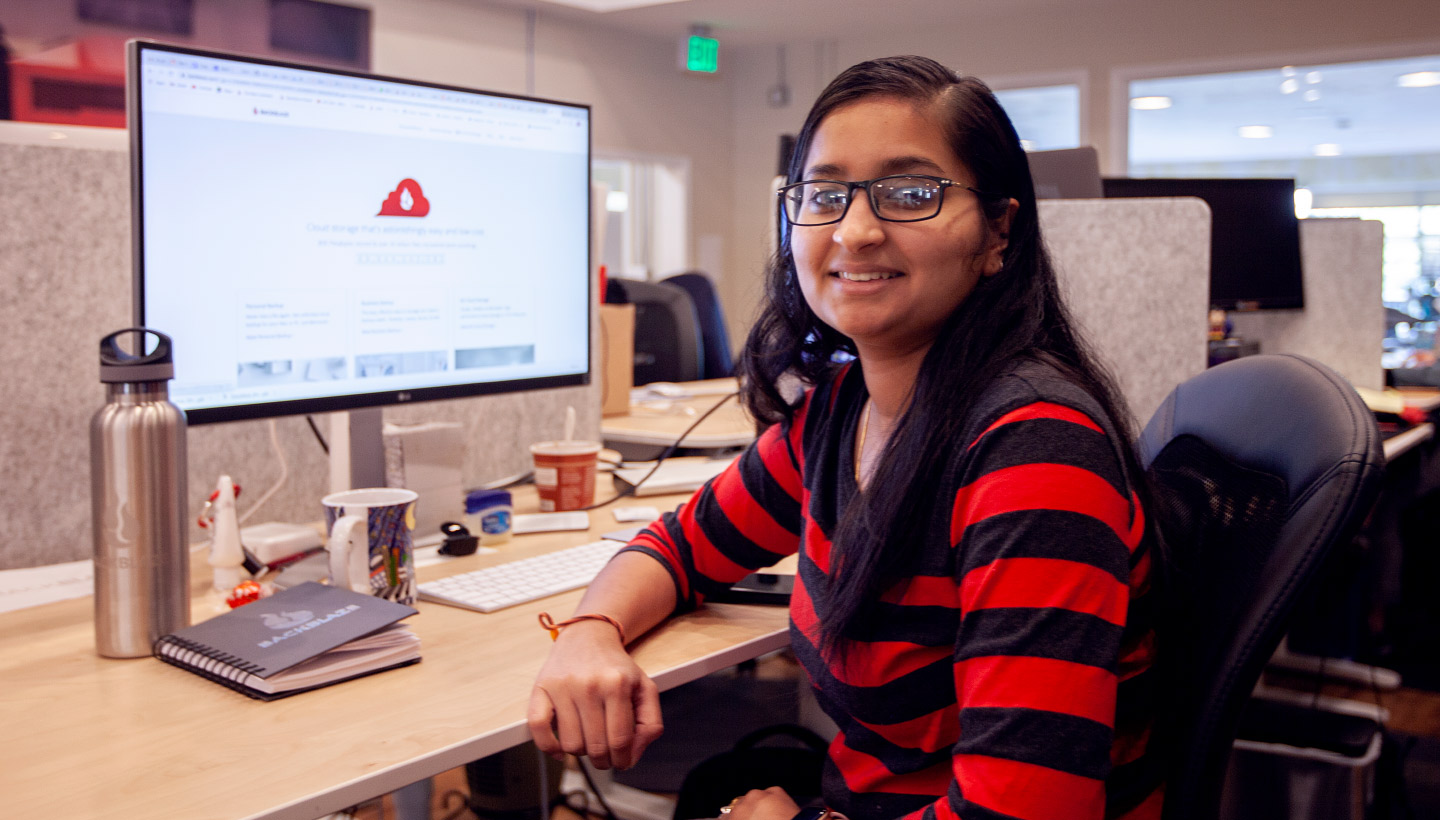 In the last couple of years, we've released products that businesses of all sizes love: Backblaze B2 Cloud Storage and Backblaze for Business Computer Backup. For customers who want to integrate these products deeply into their workflow but need some support, we're happy to introduce Pavithra, Sales Engineer! Let's learn a little more about her, shall we?
What is your Backblaze Title?
Sales Engineer.
Where are you originally from?
India.
What attracted you to Backblaze?
The exciting opportunity and the work culture.
Where else have you worked?
I worked at Yotascale, Inc. for one year.
Where did you go to school?
California State University, East Bay.
What's your dream job?
I would love to do travel journalism, at some point in time.
Of what achievements are you most proud of?
Making my way from India to the US, achieving a masters degree, and ultimately landing this job!
Favorite place you've traveled?
Florida.
Favorite hobby?
Traveling and trying out different foods.
Favorite food?
I am a total foodie, so it's hard to pick just one thing. But, to narrow it down: Asian and Italian cuisine are clearly my favorites.
Anything else you'd like to tell us?
As a foodie, I like to experiment whenever I get a chance. So I try out tons of new restaurants and cuisines and then try to recreate the dishes at home. As a result, my secret talent is giving good recommendations for restaurants or recipes.
You're in luck Pavithra! For your travel journalism dreams: We just started a blog post series about how to become a digital nomad.
Welcome aboard!