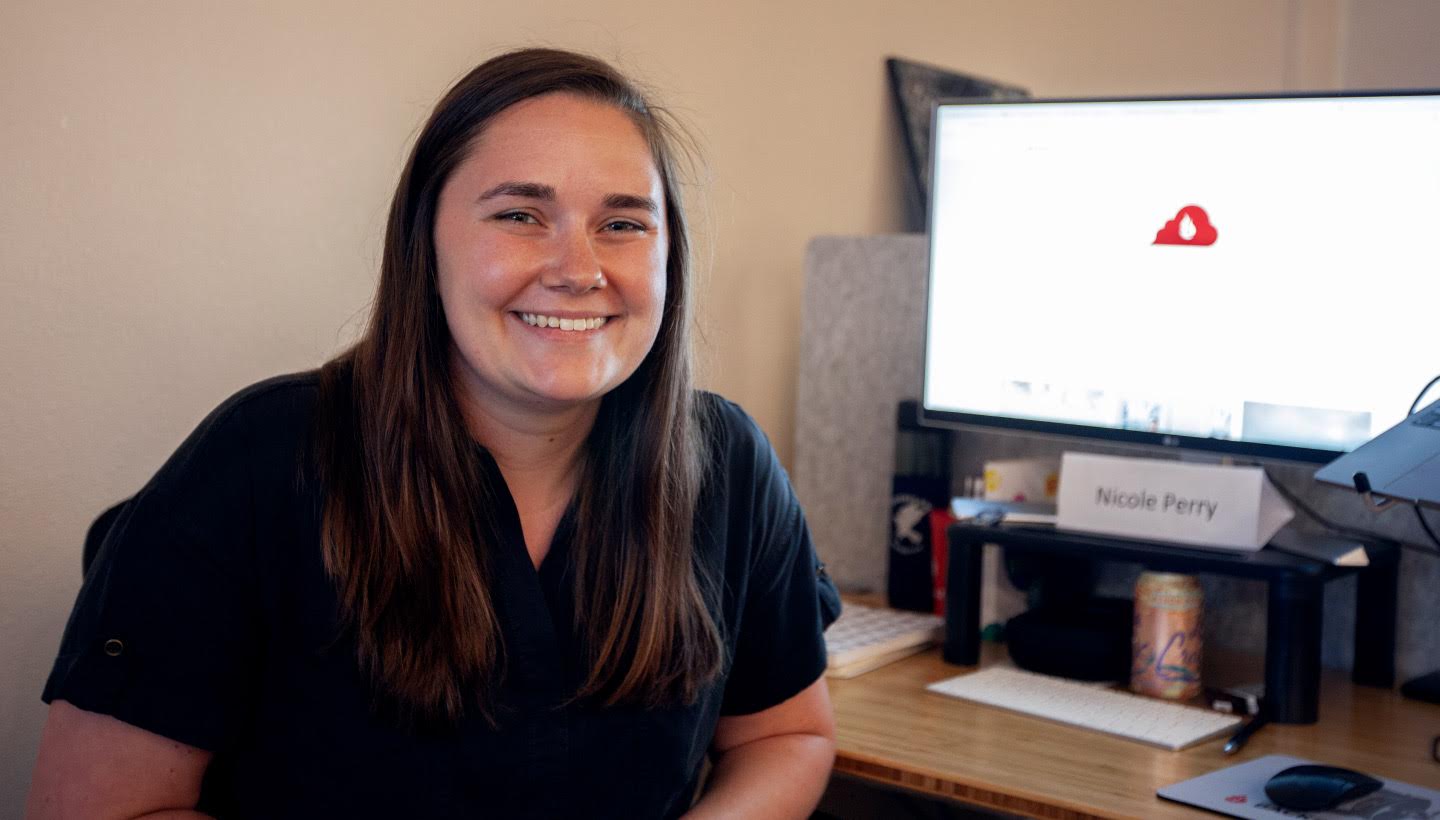 As our company grows in customers, team members, and projects we find ourselves hiring like mad to keep up. When I created the job description for our first-ever marketing associate, one of the responsibilities was: Miscellaneous — our favorite category!
Backblaze may have been around for almost 13 years now, but we still operate like a startup. That means a fast-paced environment where we'll be moving quickly with lots of interesting projects to work on every week. This is lovingly internally referred to as the Spec Ops team! That's because we tend to do whatever is needed to get things done and out the door. We had a great search for candidates who could help me as projects started stacking up, and we found Nicole. She'll be joining the marketing team and will be taking on some newsletter, churn analysis, and podcast sponsorship functions, in addition to all the various tasks that always come up.
Let's learn a bit more about Nicole, shall we?
What is your Backblaze title?
Marketing associate
Where are you originally from?
Columbus, Ohio
What attracted you to Backblaze?
The way they engage with their customers on social media is unique. Backblaze treats its customers as friends.
What do you expect to learn while being at Backblaze?
Innovative marketing techniques that are exciting and new!
Where else have you worked?
I previously worked at a staffing company in Columbus as a social media and advertising coordinator. During my time at college, I interned as a development intern at the Leukemia and Lymphoma Society and a social media summer intern at a non-profit that is called Together We Rise.
Where did you go to school?
West Virginia University to study journalism at the Reed College of Media.
What's your dream job?
Ocean Life Photographer to take photos of beluga whales, sea otters and more!
Of what achievements are you most proud of?
Graduating from college, visiting 37/50 states in America, and teaching my dog how to give a hug.
Why do you like certain things?
I like things that catch me off guard.
Favorite place you've traveled?
El Paso, Texas — it's a beautiful city with a lot of kind people.
Favorite hobby?
Planning dream vacations to fun, new places, investigating new areas and taking my dog to the dog park.
Favorite food?
Pickles from the jar.
Star Trek or Star Wars?
Star Wars! Carrie Fisher/Princess Leia is my inspiration.
Coke or Pepsi?
Coke Zero
Anything else you'd like to tell us?
I can talk for hours about Harry Potter, Gilmore Girls, Bob's Burgers, Ellen Degeneres, and Michael Buble!
Luckily we have a ton of Coke Zero in the office and a few Gilmore Girls fans in the office so you'll have plenty of company. Welcome aboard Nicole!