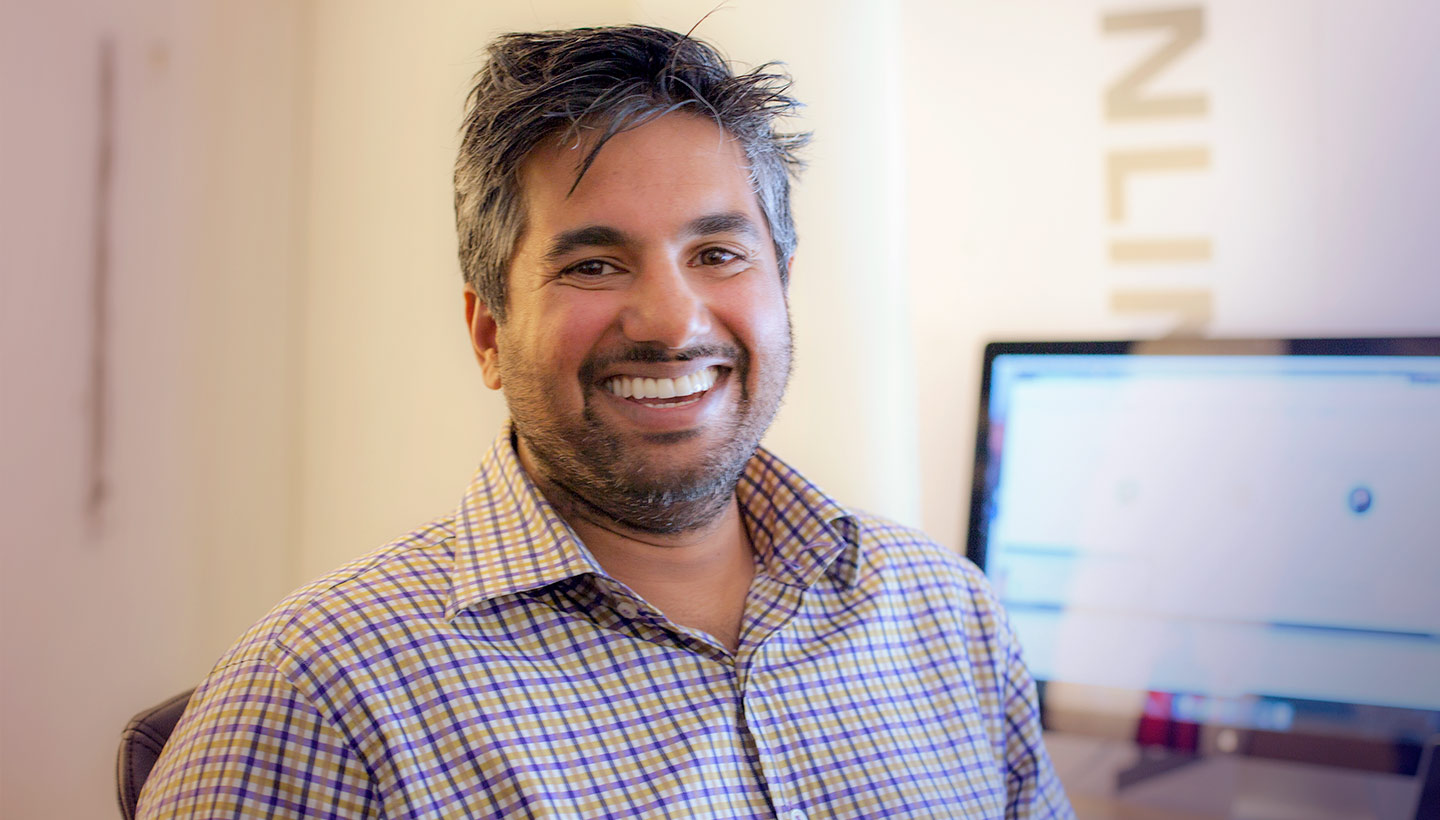 A couple months ago, we opened a role for a VP of Marketing, which I said at the time was "both exhilarating and frightening." Frightening because I "played the role since the inception of the company, it would be our first non-founder executive hire, I really want to make sure that we hire that magical person who would be perfect for this role—and I know how hard that can be."
We posted the position on our blog, promoted it on various sites, and canvassed our friends and colleagues for suggestions. Over 50 great people applied, I interviewed 17, and brought in 8 to meet the broader team. Today I've moved to the "exhilarated" state as we have made an offer and hired Ahin Thomas.
He brings a great blend of consumer and business marketing, is deep on digital marketing, started and ran a company, and shares our values and culture.
Get to know him a bit more, below.
What is your Backblaze title?
Vice President, Marketing.
Where are you originally from?
The Bay Area! I grew up in Saratoga, then Woodside, and I'm currently living in San Francisco.
What attracted you to Backblaze?
Reading through the blog and getting the sense of the team here. There's no shortage of places that talk about culture, but finding one that lives it is special.
What do you expect to learn while being at Backblaze?
Tactically, I've already learned more about data storage infrastructure then I would have ever thought! More broadly though, it's working as part of a high performing team on challenges that not that many people want to touch…and doing it profitably…while swimming in a pond with some of the biggest fish imaginable. We're outnumbered, outgunned, and perhaps out of our minds.
Where else have you worked?
Couple bartending gigs, songwriter… Oh! And hand model (true story). Most recent stints were at Sears Holdings (Dir of eComm), Vintners' Alliance (Co-Founder/CEO), and Symphony Commerce (Head of Marketing).
Where did you go to school?
Ormondale Elementary, Corte Madera Middle School, Sacred Heart Prep, Georgetown University, The Wharton School of Business.
What's your dream job?
Shooting guard for the Golden State Warriors.
Favorite place you've traveled?
Mendoza, Argentina. Was a couple more glasses of Malbec away from not coming back home.
Favorite hobby?
Cooking. My wife would say "acquiring cooking accessories." I would say my sous vide-ing skills are beyond reproach.
Of what achievement are you most proud?
Fairly consistent happiness.
There was also the time when I put my pants on both legs at the same time (a sorta jumping motion). Took about 15 weeks…but I was finally around when someone said, "Well, we all put our pants on one leg at a time." No, no we do not.
"Star Trek" or "Star Wars"?
"Star Wars"… Although I have been questioning it.
Coke or Pepsi?
Coke.
Favorite food?
Super carne asada burrito, no rice.
Why do you like certain things?
I find meaning in the process—engaging in a story, enjoying a song, or sharing a meal.
Anything else you'd like you'd like to tell us?
I love being wrong (because if you know you're wrong then there's a high likelihood you've figured out what's right). I'm a terrible but enthusiastic golfer, passable squash player, and watch more professional wrestling than should probably be shared in this (or any other) forum.
Welcome to the team, Ahin!