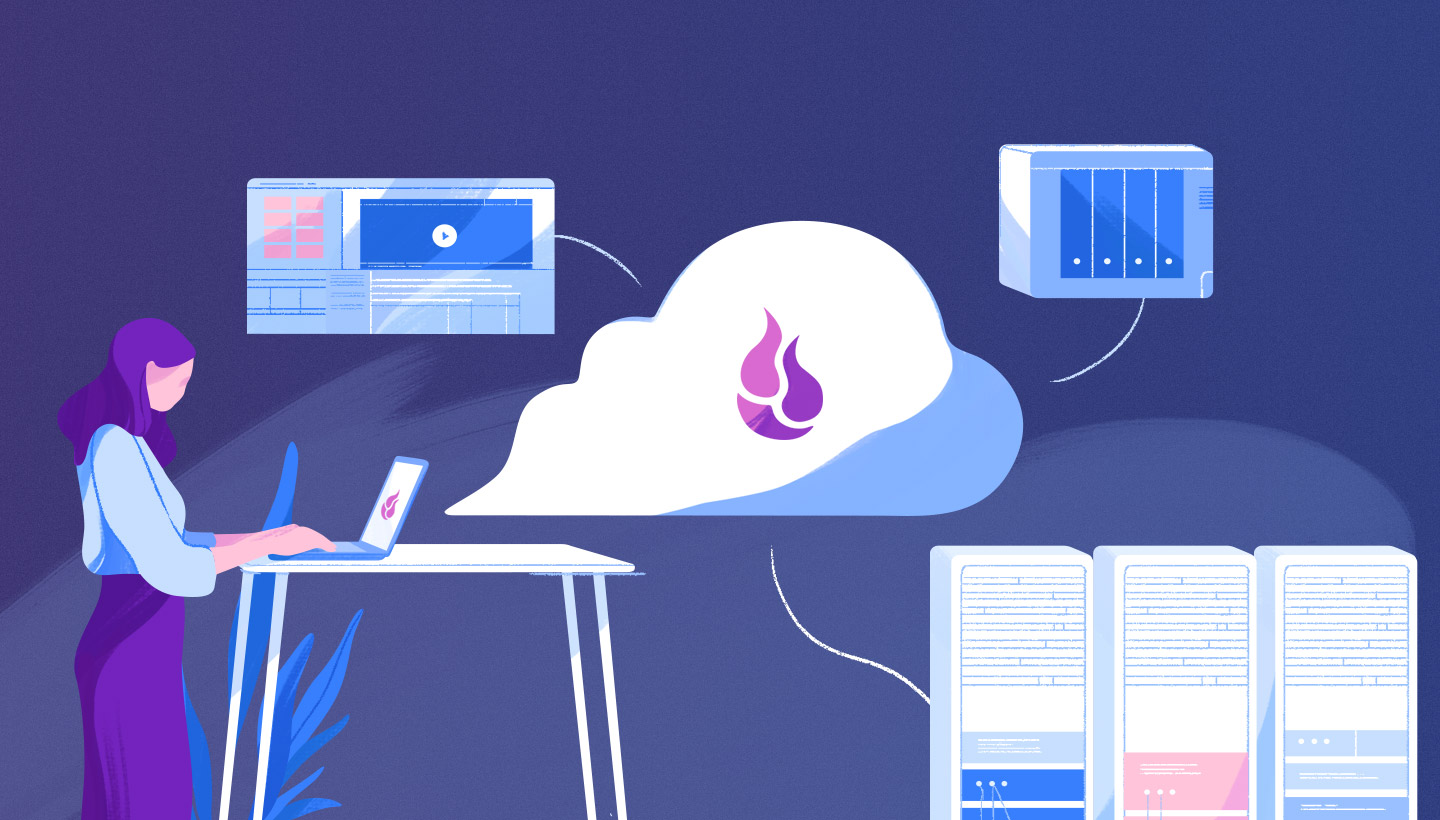 Ben Young works for vBridge, a cloud service provider in New Zealand. He specializes in the automation and integration of a broad range of cloud & virtualization technologies. Ben is also a member of the Veeam® Vanguard program, Veeam's top-level influencer community. (He is not an employee of Veeam). Because Backblaze's new S3 Compatible API enables Backblaze B2 Cloud Storage as an endpoint in the Veeam ecosystem, we reached out to Ben, in his role as a Veeam Vanguard, to break down some common use cases for us. If you're working with Veeam and Microsoft 365, this post from Ben could help save you some time and headaches.
—Natasha Rabinov, Backblaze
Backing Up Microsoft Office 365 via Veeam in Backblaze B2 Cloud Storage
Veeam Backup for Microsoft Office 365 v4 included a number of enhancements, one of which was the support for object-based repositories. This is a common trend for new Veeam product releases. The flagship Veeam Backup & Replication™ product now supports a growing number of object enabled capabilities.
So, why object storage over block-based repositories? There are a number of reasons but scalability is, I believe, the biggest. These platforms are designed to handle petabytes of data with very good durability, and object storage is better suited to that task.
With the data scalability sorted, you only need to worry about monitoring and scaling out the compute workload of the proxy servers (worker nodes). Did I mention you no longer need to juggle data moves between repositories?! These enhancements create a number of opportunities to simplify your workflows.
So naturally, with the recent announcement from Backblaze saying they now have S3 Compatible API support, I wanted to try it out with Veeam Backup for Microsoft Office 365.
Let's get started. You will need:
A Backblaze B2 account: You can create one here for free. The first 10GB are complimentary so you can give this a go without even entering a credit card.
A Veeam Backup for Microsoft Office 365 environment setup: You can also get this for free (up to 10 users) with their Community Edition.
An organization connected to the Veeam Backup for Microsoft Office 365 environment: View the options and how-to guide here.
Configuring Your B2 Cloud Storage Bucket
In the Backblaze B2 console, you need to create a bucket. If you already have one, you may notice that there is a blank entry next to "endpoint." This is because buckets created before May 4, 2020 cannot be used with the Backblaze S3 Compatible API.
So, let's create a new bucket. I used "VeeamBackupO365."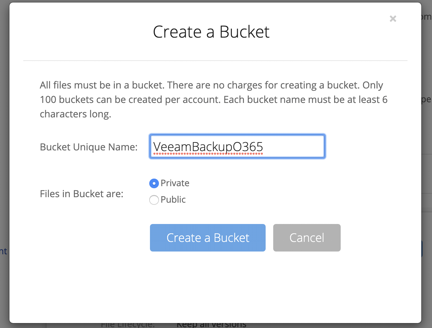 This bucket will now appear with an S3 endpoint, which we will need for use in Veeam Backup for Microsoft Office 365.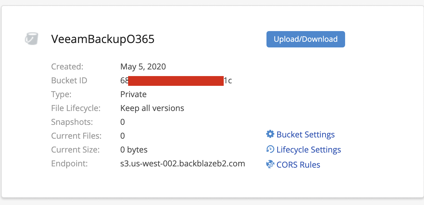 Before you can use the new bucket, you'll need to create some application keys/credentials. Head into the App Keys settings in Backblaze and select "create new." Fill out your desired settings and, as good practice, make sure you only give access to this bucket, or the buckets you want to be accessible.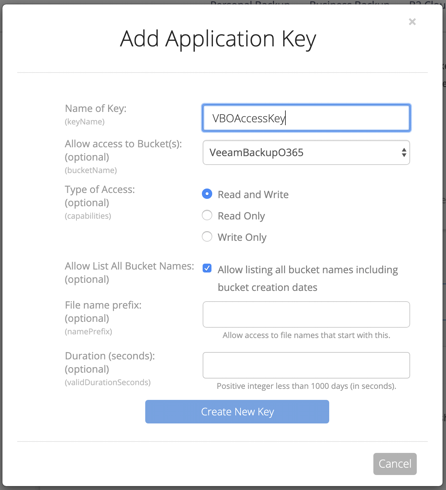 Your application key(s) will now appear. Make sure to save these keys somewhere secure, such as a password manager, as they only will appear once. You should also keep them accessible now as you are going to need them shortly.

The Backblaze setup is now done.
Configuring Your Veeam Backup
Now you'll need to head over to your Veeam Backup for Microsoft Office 365 Console.
Note: You could also achieve all of this via PowerShell or the RESTful API included with this product if you wanted to automate.
It is time to create a new backup repository in Veeam. Click into your Backup Infrastructure panel and add a new backup repository and give it a name…

…Then select the "S3 Compatible" option: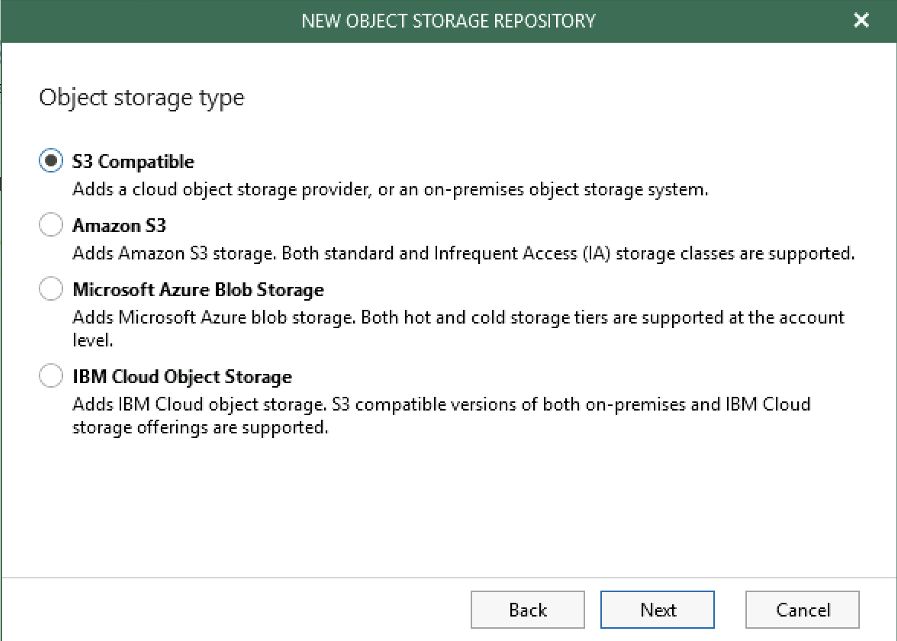 Enter the S3 endpoint you generated earlier in the Backblaze console into the Service endpoint on the Veeam wizard. This will be something along the lines of: s3.*.backblazeb2.com.
Now select "Add Credential," and enter the App Key ID and Secret that you generated as part of the Backblaze setup.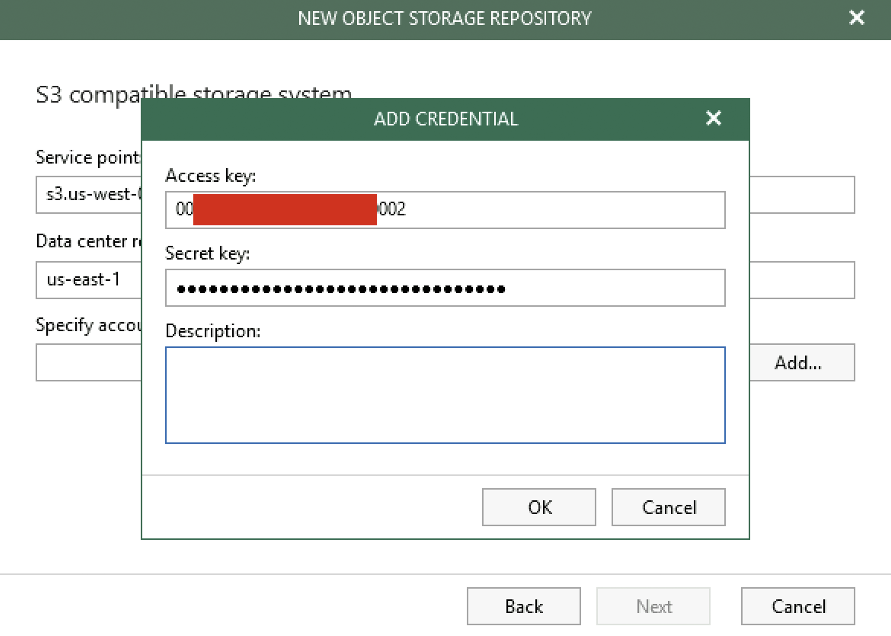 With your new credentials selected, hit "Next." Your bucket(s) will now show up. Select your desired backup bucket—in this case I'm selecting the one I created earlier: "VeeamBackupO365." Now you need to browse for a folder which Veeam will use as its root folder to base the backups from. If this is a new bucket, you will need to create one via the Veeam console like I did below, called "Data."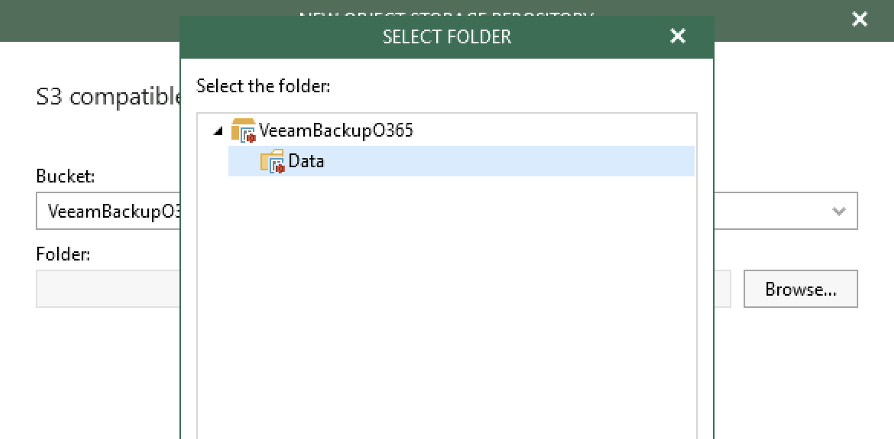 If you are curious, you can take a quick look back in your Backblaze account, after hitting "Next," to confirm that Veeam has created the folder you entered, plus some additional parent folders, as you can see in the example below:

Now you can select your desired retention. Remember, all jobs targeting this repository will use this retention setting, so if you need a different retention for, say, Exchange and OneDrive, you will need two different repositories and you will need to target each job appropriately.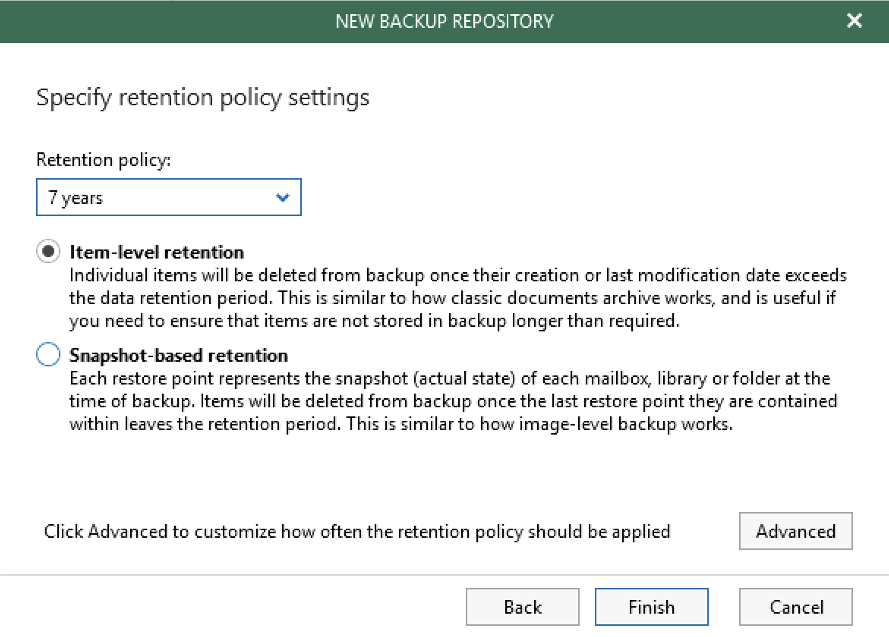 Once you've selected your retention, the repository is ready for use and can be used for backup jobs.
Now you can create a new backup job. For this demo, I am going to only back up my user account. The target will be our new repository backed by Backblaze S3 Compatible storage. The wizard walks users through this process.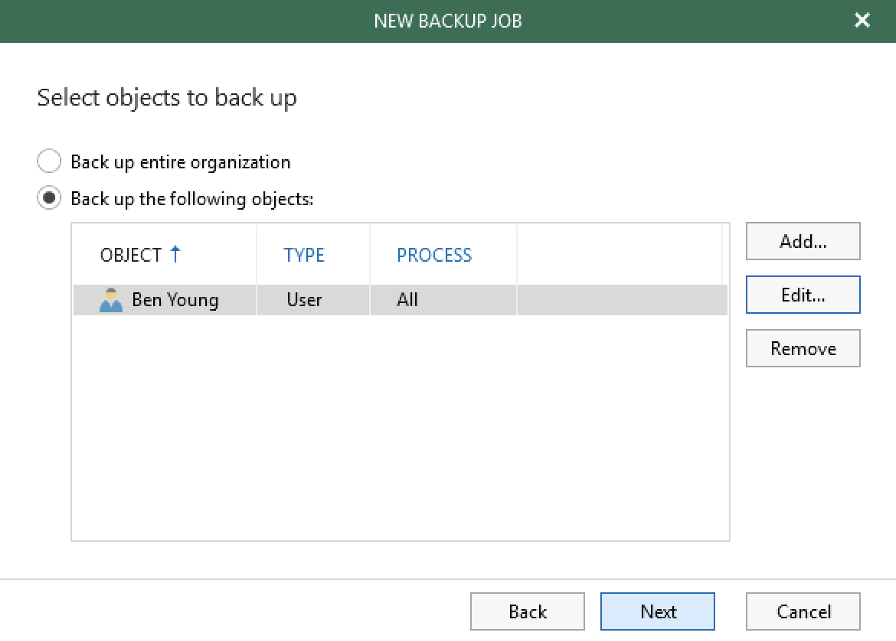 That is it! Right click and run the job—you can see it starting to process your organization.
As this is the first job you've run, it may take some time and you might notice it slowing down. This slow down is a result of the Microsoft data being pulled out of O365. But Veeam is smart enough to have added in some clever user-hopping, so as it detects throttling it will jump across and start a new user, and then loop back to the others to ensure your jobs finish as quickly as possible.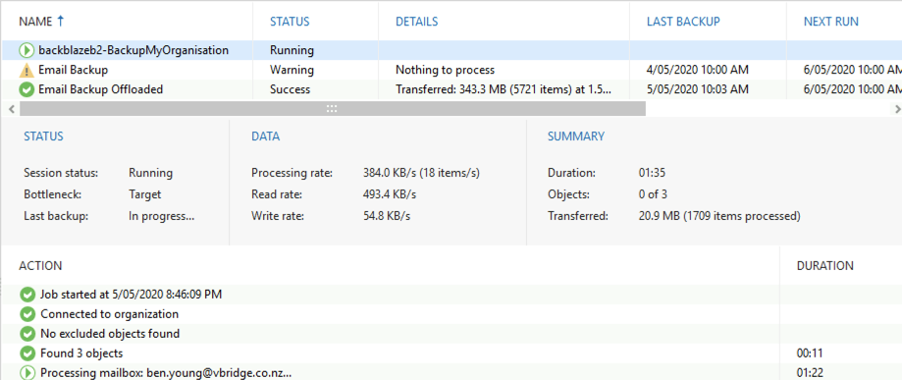 While this is running, if you open up Backblaze again you will see the usage starting to show.

Done and Done
And there it is—a fully functional backup of your Microsoft Office 365 tenancy using Veeam Backup for Microsoft Office 365 and Backblaze B2 Cloud Storage.
We really appreciate Ben's guide and hope it helps you try out Backblaze as a repository for your Veeam data. If you do—or if you've already set us as a storage target—we'd love to hear how it goes in the comments.