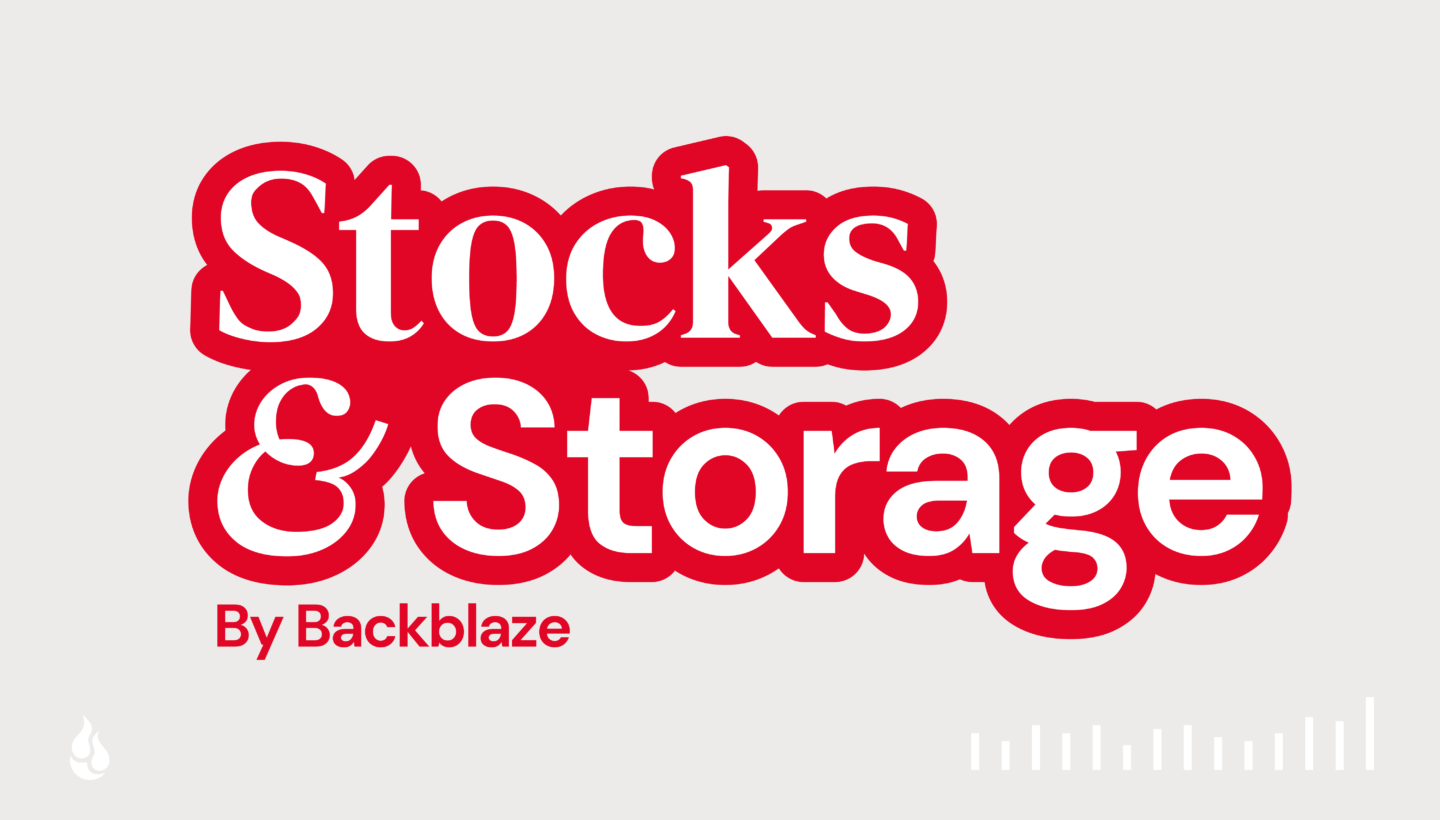 Now that Backblaze [BLZE] is a public company, our team has been wrestling with lots of new Wall Street jargon: IPO, EBITDA, EPS—yes, these all mean things. And if you've ever thought to yourself, "I'd like to learn more about publicly traded companies," or "I wonder what these tech earnings reports really mean," only to be hit by a wall of acronyms like these when you try to do a little research: You're not alone.
We figured, if these are going to be part of our lives now, why not share our growing understanding with you?
Enter: Stocks & Storage
This new video blog for average folks interested in investing in tech stocks. In this series, Yev Pusin, resident storage expert, and James Kisner, certified finance geek, will demystify the lingo that Wall Street and cloud storage businesses use to report on how and what they're doing.
Their main goal: Simplify what should be simple.
Their secondary goal: Don't be boring!
If you want to stay up to date on the latest videos, subscribe to our YouTube here, or scroll to the bottom of this page and enter your email address to get blog updates straight to your inbox.