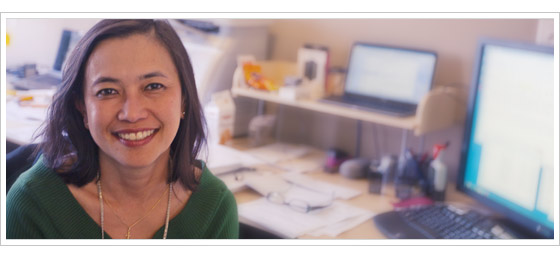 Someone has to keep track of all those $5 payments… Well, that and manage all of our accounting, finance, taxes, leases, and more. I am sooo happy to have the last of these items off my plate! Welcome Cecilia…
What attracted you to Backblaze?
Every time I met up with SBrian for lunch, he always seemed so happy at his job. I wanted to be that happy at my job. Now I am ;-)
Did you always meticulously backup data?
I have always planned to backup data, does that count? Now that I am at Backblaze, I really should.
Where are you originally from? Why did you move here?
I was born and raised in Manila, Philippines. Came to the US after I graduated from college as part of my parents immigrancy application. I told my mom that I'm giving the US a 3-month trial period and if I didn't like it, I am going back home. Well…20 some years later, I'm still here.
Favorite place you've traveled?
I always love going home to the Philippines. Aside from the Philippines, I would keep going back to Europe. We have been to France, Switzerland, Germany, and Italy. There are still so many places to visit. UK, Spain, Ireland, Belgium, Netherlands, Greece – those are the top places I would love to see next.
Favorite hobby?
I love to read, listen to music, workout, hike, and ride the bike (although I must say bikes don't like me too much).
Of what achievement are you most proud?
My family – I have been married to my wonderful husband for almost 23 years, and we have two beautiful and amazing daughters, 21 and 17.
My favorite expression is:
Lord love a duck!
Please welcome her onboard!