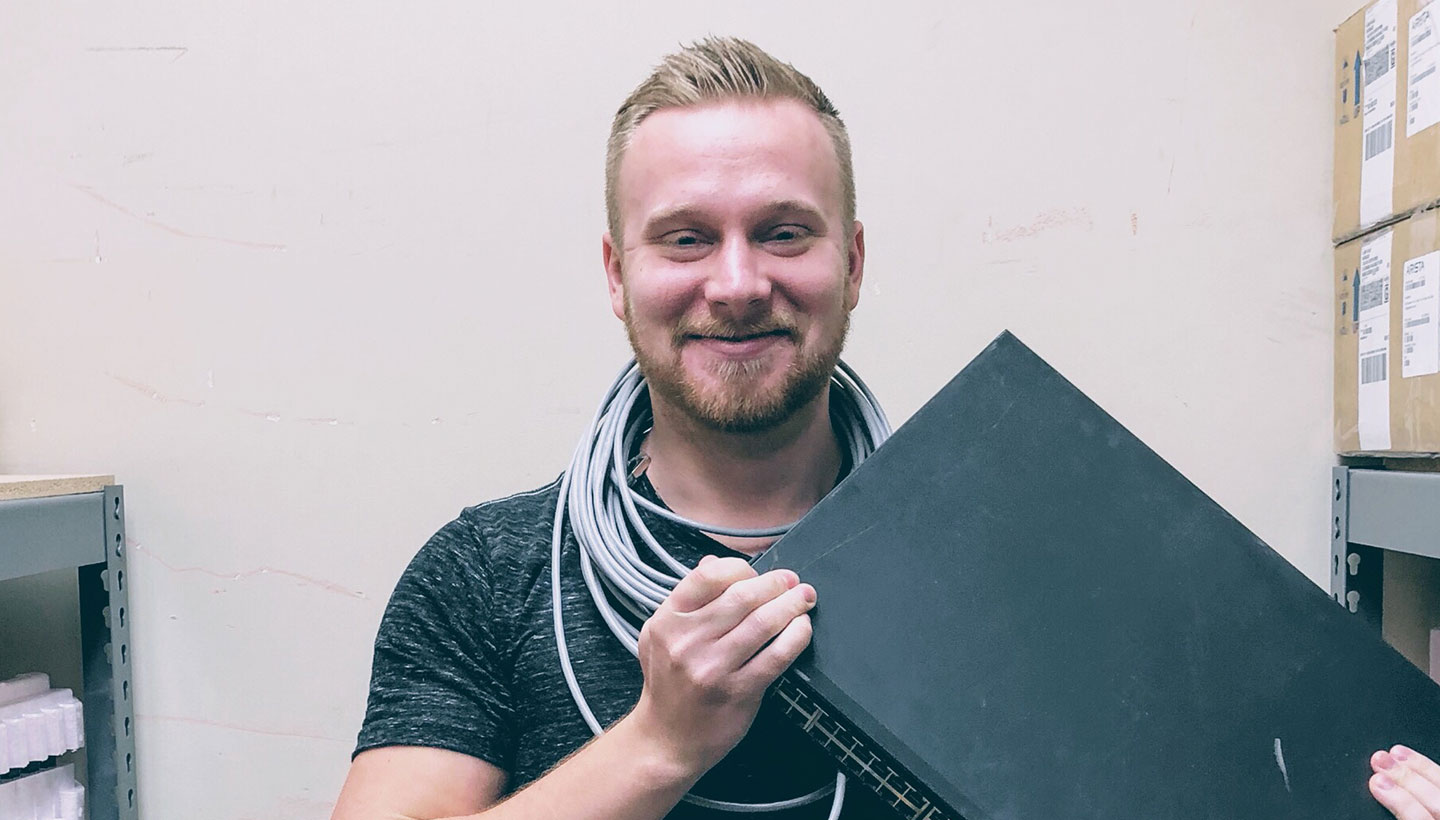 We're growing at a pretty rapid clip, and as we add more customers, we need people to help keep all of our hard drives spinning. Along with support, the other department that grows linearly with the number of customers that join us is the operations team, and they've just added a new member to their team, Rich. He joins us as a Network Systems Administrator. Lets take a moment to learn more about Rich, shall we?
What is your Backblaze Title?
Network Systems Administrator
Where are you originally from?
The Upper Peninsula of Michigan. Da UP, eh!
What attracted you to Backblaze?
The fact that it is a small tech company packed with highly intelligent people and a place where I can also be friends with my peers. I am also huge on cloud storage and backing up your past!
What do you expect to learn while being at Backblaze?
I look forward to expanding my networking skills and system administration skills while helping build the best cloud storage and backup company there is!
Where else have you worked?
I first started working in data centers at Viawest. I was previously an Infrastructure Engineer at Twitter and a Production Engineer at Groupon.
Where did you go to school?
I started at Finlandia University in Northern Michigan, carried on to Northwest Florida State and graduated with my A.S. from North Lake College in Dallas, TX. I then completed my B.S. Degree online at WGU.
What's your dream job?
Sr. Network Engineer
Favorite place you've traveled?
I have traveled around a bit in my life. I really liked Dublin, Ireland, but I have to say favorite has to be Puerto Vallarta, Mexico. Which is actually where I am getting married in 2019!
Favorite hobby?
Water is my life. I like to wakeboard and wakesurf. I also enjoy biking, hunting, fishing, camping, and anything that has to do with the great outdoors!
Of what achievement are you most proud?
I'm proud of moving up in my career as quickly as I have been. I am also very proud of being able to wakesurf behind a boat without a rope! Lol!
Star Trek or Star Wars?
Star Trek! I grew up on it!
Coke or Pepsi?
H2O :D
Favorite food?
Mexican Food and Pizza!
Why do you like certain things?
Hmm… because certain things make other certain things particularly certain!
Anything else you'd like you'd like to tell us?
Nope :D
Who can say no to high quality H2O? Welcome to the team Rich!