Using Synology and Backblaze together lets you get the most out of your DiskStation while accessing the benefits of the cloud. Setting it up is a simple, straightforward process—just a few minutes and you're set ongoing. And, at a quarter of the price compared to other cloud providers, Backblaze B2 Cloud Storage is one of the most affordable ways to add cloud sync and backup to your NAS.
To help you take advantage of these benefits, we're sharing a step by step guide on connecting your Synology NAS to Backblaze B2. Big picture, there are two steps you need to take to set up your DiskStation with Backblaze B2:
We'll explain each below.
1. How to Set Up Your Backblaze B2 Account
If you already have a Backblaze B2 account, feel free to skip ahead to the next section. Otherwise, you can sign up for an account here and get started with 10GB of storage for free.
2. How to Set Up a Bucket, Application Key ID, and Application Key
Once you've signed up for a Backblaze B2 Account, you'll need to create a bucket, Application Key ID, and Application Key. This may sound like a lot, but all you need are a few clicks, a couple names, and less than a minute!
On the Buckets page of your account, click the Create a Bucket button.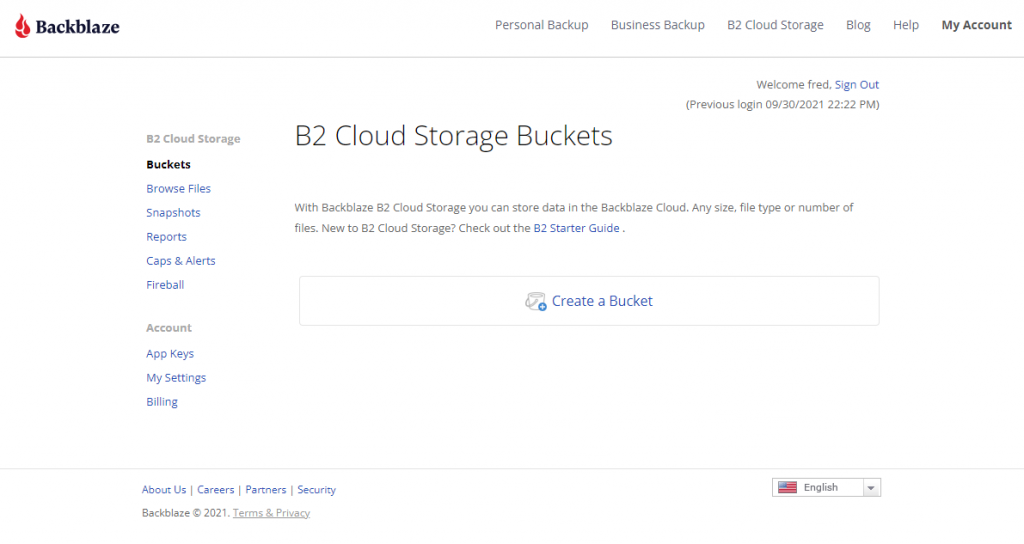 2. Give your bucket a name and enable features like encryption and Object Lock for added security. (Object Lock is a backup protection feature that prevents a file from being altered or deleted until a given date—learn more about it here.)
3. Click the Create a Bucket button and you should see your new Bucket on the Buckets page.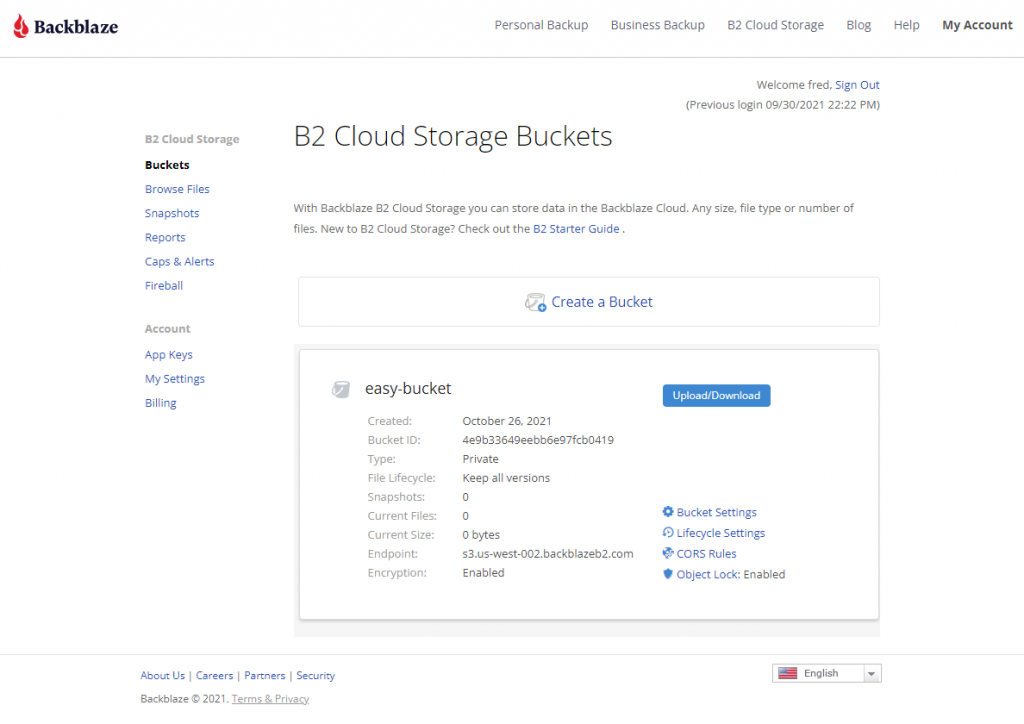 4. Navigate to the App Keys page of your account and click the Add Application Key button.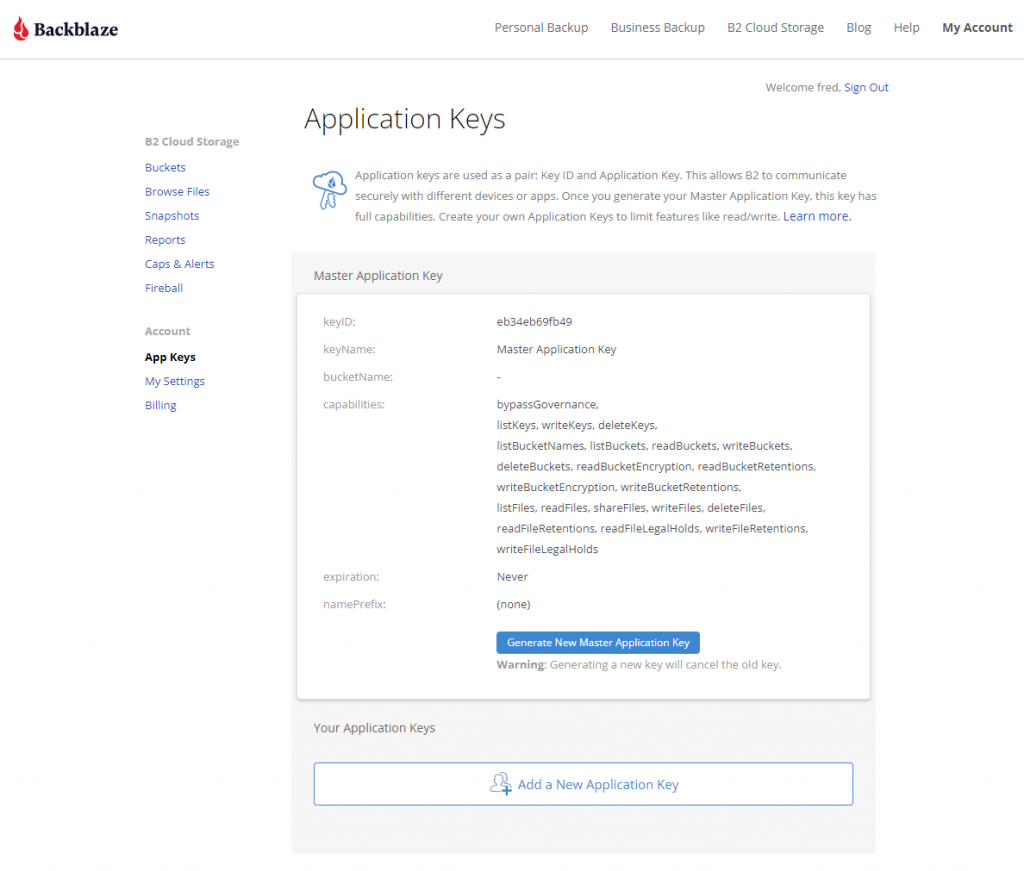 5. Name your Application Key and click the Create New Key button—make sure that your key has both Read and Write permissions (the default option).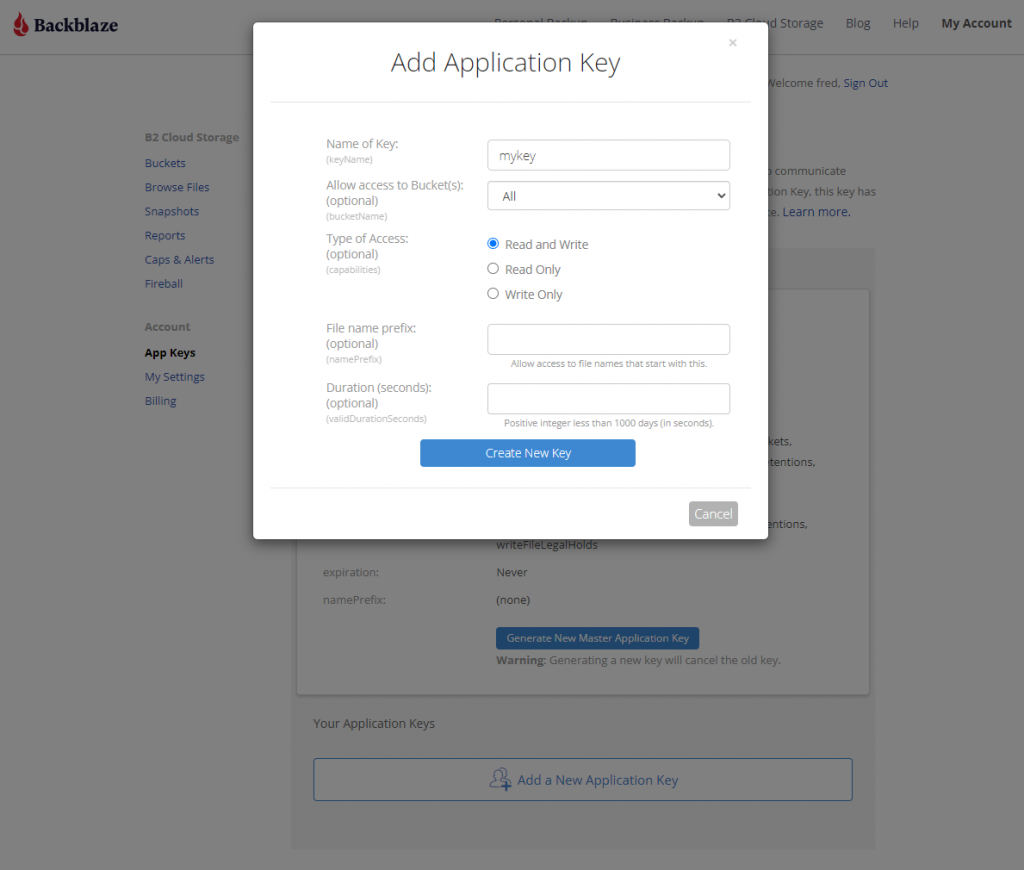 6. Your Application Key ID and Application Key will appear on your App Keys page. Make sure to copy these somewhere secure as the Application Key will not appear again!
How to Set Up Synology Cloud Sync With Backblaze B2
Now you're ready to set up your DiskStation with Backblaze B2 sync support. You'll need to make sure the Cloud Sync application is installed on your DiskStation. Once you're ready, you can follow these steps:
Open the DiskStation Management interface in your web browser.
Install Cloud Sync v2.1.0 or later from the Package Center, if it's not already installed.
Click on the Main Menu.
Click on Cloud Sync.
Click the + button to create a new connection to Backblaze B2.
Select Backblaze B2 from the list of cloud providers.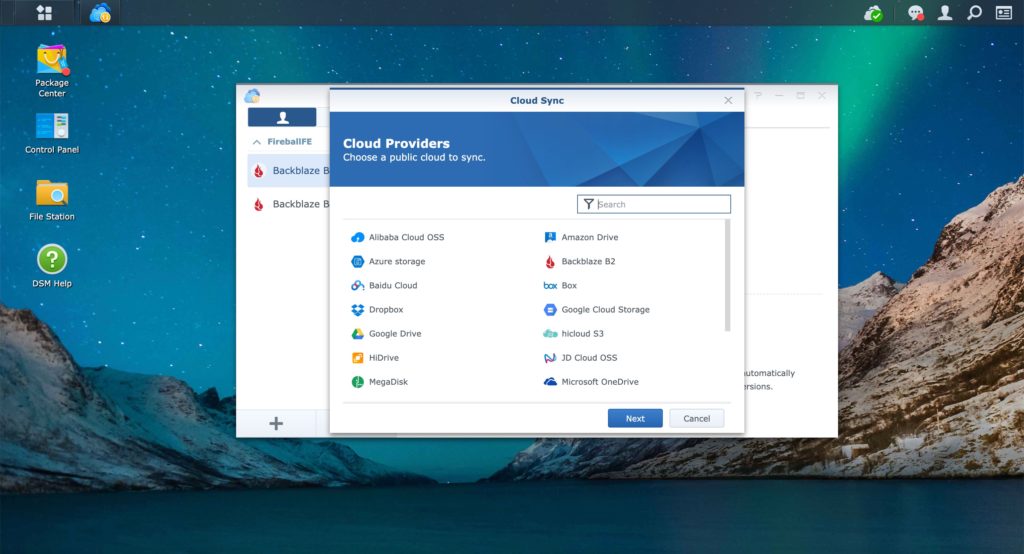 7. Enter the Application Key ID, Application Key, and bucket name you'll be using for the sync. This Application Key needs to have full read/write permissions for the bucket or section of the bucket the Synology will access. The bucket is the container that holds the DiskStation files you'd like to sync.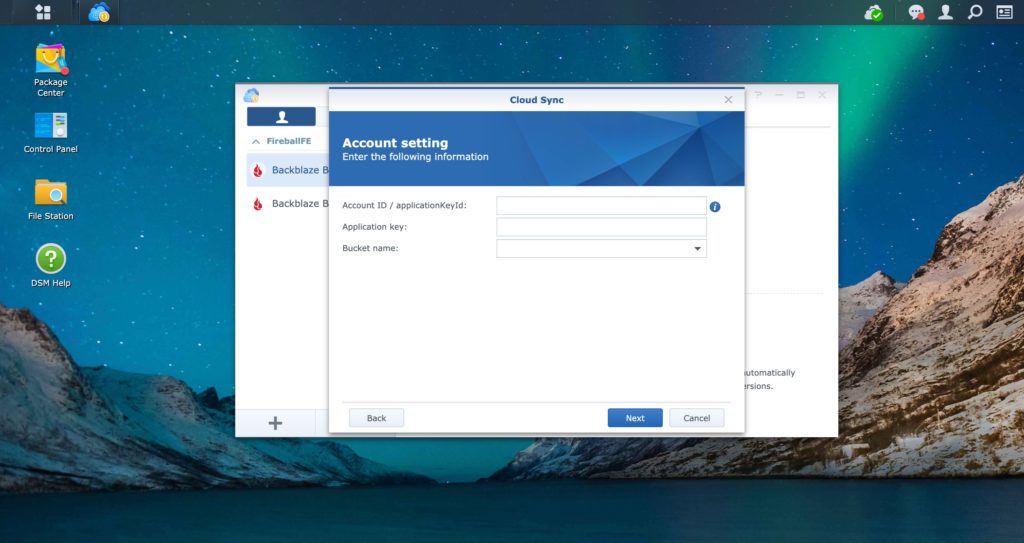 8. Select the folder on the DiskStation you'd like to sync.
9. Click Next. Confirm the Task Settings and the DiskStation will begin to sync to Backblaze B2.
10. Task Settings let you specify the folder you're uploading, and lets you prevent the DiskStation and Backblaze B2 from syncing specific files or subdirectories. You can create exclusions for specific file types, too, as well as file names.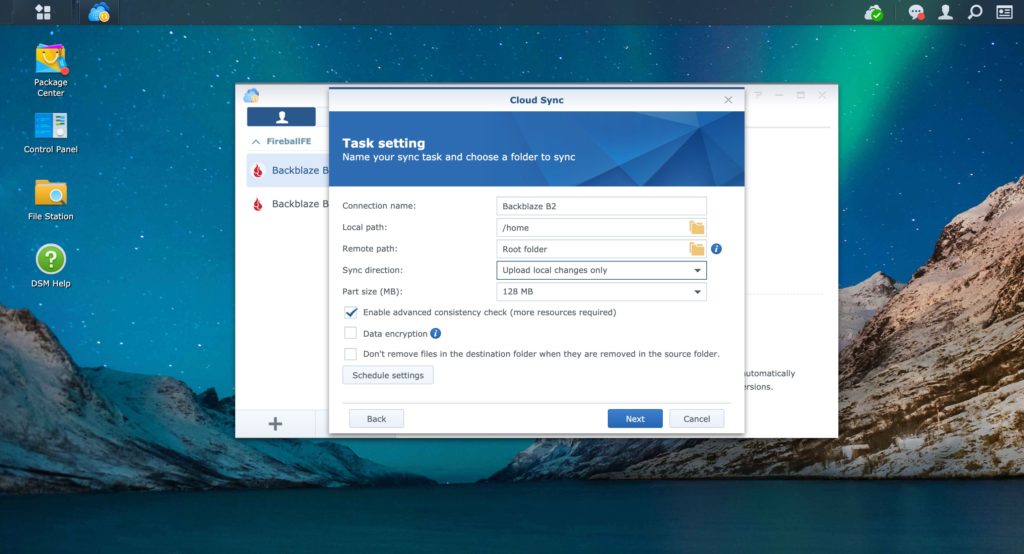 Learn More
As a part of our Cloud University series, we teamed up with Synology to host a webinar that walks users through configuring Cloud Sync and Hyper Backup in multi-office scenarios. The webinar is available on-demand here.
Try It Out for Yourself
If you haven't given B2 Cloud Storage a try yet, now is the time. You can get started with B2 Cloud Storage and your Synology DiskStation right now, and make sure your NAS is synced or backed up securely to the cloud.