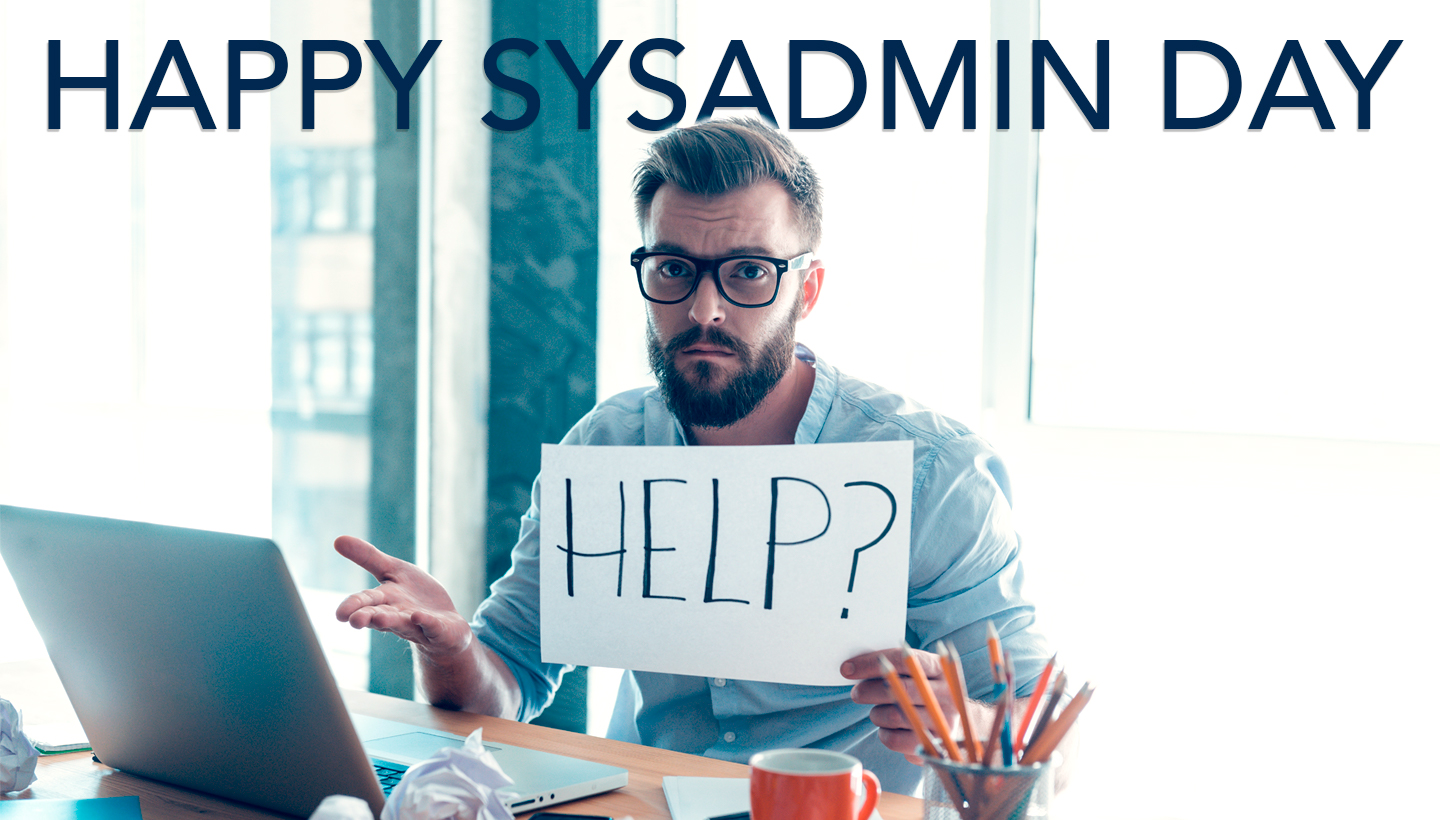 We love systems administrators and in honor of the 20th annual Sysadmin Day (today, July 26th), we wanted Chris, our sysadmin captain, to write out a few blurbs as an introduction to some of the job postings we have available in his department!
Take it away Chris:
Yev asked me for a few blurbs, and while it was tempting to try and craft some kind of snarky mad lib script to mix and match for him, I'm assured this is worth the time to compose the old-fashioned way. That said, I will leave it to Yev to pay the cat/dog tax on this post.
To avoid prattling on for too long, I'll jump right into it. Here at Backblaze, we do a lot of building, a lot of fixing, and a lot of running things down. We don't have an alphabet soup of acronyms doing all of our work for us, we're building our own infrastructure and picking what we want to run on it. We like open-source, we like innovation, and we like people who have the ability to discern when they're discovering fire versus reinventing the wheel. I'm Chris, and if any of that sounds like the sort of thing you like, and the sort of person you are, then perhaps after finishing your Sysadmin Day celebrations you should hit us up about some of our open positions.
TechOps Engineer
Some folks are Neil Armstrong, some folks are Margaret Hamilton, but Apollo 11 wouldn't have made it to the moon without both. We're looking for talented engineers to help us with the day-to-day, the moonshots, and everything in-between.
Job description:
https://www.linkedin.com/jobs/view/1091591321/
Thank you Chris! If you're interested in joining the team, the links above contain the job descriptions and application details.
Happy Sysadmin Day!